After about 6 years of development of The Sum's Fallout Tactics massive overhaul mod, I am happy to show some features and contents that appeared with 1.5 Alpha version. / Après environ 6 ans de développement du mod Nous Aurons (The Sum), refonte complète de Fallout Tactics, je suis heureux de présenter quelques contenus et fonctionnalités apparus avec la version 1.5 Alpha.
1. A completely remade Worldmap with partially dried Great Lakes / Carte entièrement refaite avec les Grands Lacs partiellement asséchés
2. Near 500 full colour portraits and more than 100 recruits / Près de 500 portraits couleur et plus d'une centaine de personnages à contrôler

3. More than 40 main and side quests and a system that let you finish the game anywhere and when you want. / Plus de 40 quêtes principales et secondaires et un système vous permettant de terminer le jeu n'importe où et quand vous voulez

4. 25 cities and a hundred ghost towns to explore, plus 50 secret locations to find / 25 villes et une centaine de villes fantômes à explorer, plus 50 lieux secrets à trouver

5. Various silly and strange situations that can happen to you anywhere... / Diverses situations stupides et étranges qui peuvent vous arriver n'importe où...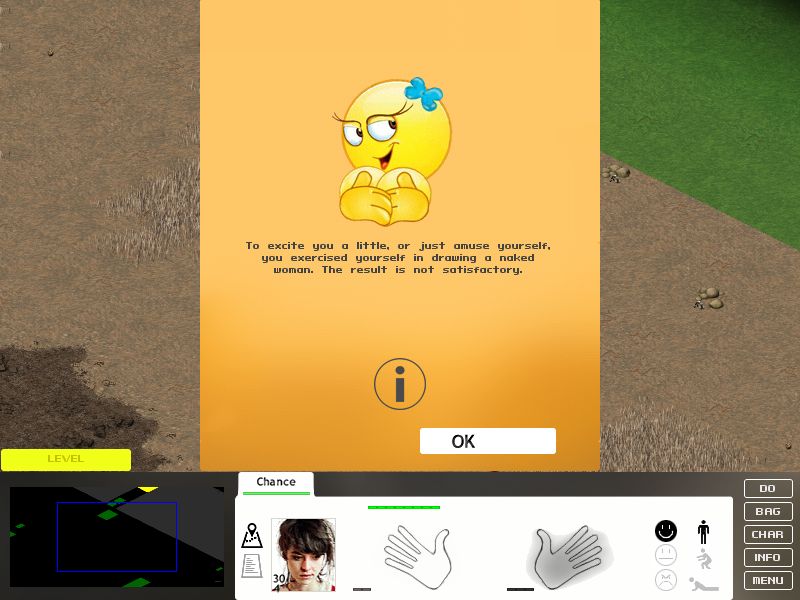 6. 50 artworks squatered around the wastes and many more unique items / Un cinquantaine d'œuvres d'art à trouver et beaucoup d'objets uniques

7. Many electric systems that need repair / Plusieurs systèmes électriques qui doivent être réparés

8. Rope needed in some areas / Corde requise dans certains endroits cachés

9. A simple crafting system / Un système rudimentaire pour fabriquer des objets

10. Inhabitants that get mad if you are walking around with a visible weapon / Des habitants qui se fâchent quand les personnages portent des armes