You can see the first preview of AttachEffect logic in the following video: the Thor Gunship's secondary function orders units nearby to assume a defensive stance (speed nerf, armor boost) for a short while.
ModDB Mod of the Year 2011
competition has begun! We're asking our fans for support in the competition. You can vote for us in our
mod profile
. Thank you!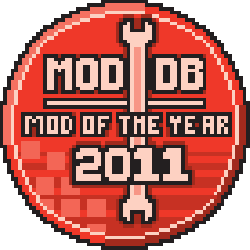 Stay tuned for more updates.