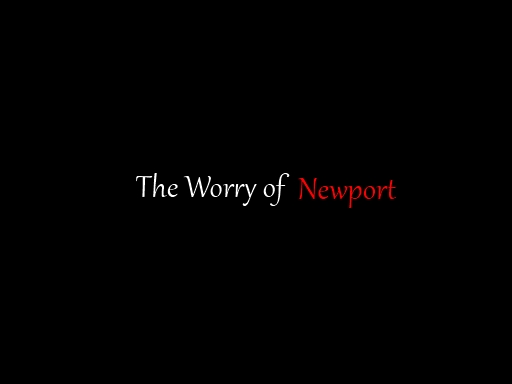 Part 2 Enhanced Edition Released
I'm very happy to announce the Enhanced Edition of Part 2 is released, with mirrors available for both Desura and Moddb.
Download Now!
The Enhanced Edition has a very direct goal: To overhaul and improve upon all the levels and set pieces to be bigger, more realistic, and more beautiful. These changes create a big world for you to feel immersed in for each scene, rather than being confined by chest high invisible walls and cliff faces everywhere like before. The Enhanced Edition also features a large slew of improvements, from huge optimization by culling memory usage and optimizing lighting as well as introducing bugfixes, resolving sound issues and more.
This is the final update to The Worry of Newport. An in depth changelog below.
Now uses a complete one-folder install method, fully organized and polished with loading screens, xml's and so forth.
Over 30% performance increase due to the addition of a polished autoexec file used by the community and other Cryengine2 mods, credit to ClemCorwin for first releasing it in CoF
Released on Desura.
Drastic amount of polish added to all exterior and interior locations, without changing actual level design direction or "style".
Some interior buildings have been fleshed out, but we couldn't do them all realistically due to memory limits.
Over 25 bugfixes and points of accidental death or game crashes.
Audio Fixes:
*Narrator volume tweaks in some scenes.
Area Enhancements:
General:
More occluders and FPS masks added to all scenes to enhance performance.
New grass and rock textures used for enhanced visual clarity.
Reorganzed flowgraph system for "softer" loads and unloads of areas.
Winter Bressen:
A massive overhaul to the vegetation and visual polish. The town of Bressen is now in the distance and is a sad sight to behold, of gambrel rooftops, rolling hills, and lantern lights
Scene is now set at midnight, in the off hours of a sleepy Yuletide.
Iran:
The blank sand has been replaced by patches of vegetation and rocks, with ruins and limestone cliffs in the distance.
South America:
Entirely remade based on natural geographical shots. Cliffs, distant bridges and waterfalls, rolling valleys, and more have been added.
Newport Colony:
Over 15 bugfixes, and some detail and retexturing added.
Greater Forest
Using geographical knowledge, the mountain ranges and valleys have been redone to be more immerisve and realistic to the best of the technical abilities I have.
Closing Words
This will be the final update for the Worry of Newport, unless hotfixes are required down the road. Dark Craft Studios is moving on, at long last, after achieving contentment and perfection with what we had to work with. We're very happy to have supported TWON for an additional half a year, and we hope you--as fans--appreciate the commitment to stamping out every bug that was around at release.
Thanks for playing. We will see you guys during the MOTY 2011 contest starting, I believe, this January. It's been a great time for us as developers, and we will support our future projects with as much care and attention as TWON received.