Many of you who have known me these 5 years I have been on Moddb, know that I am very passionate about the Star Wars Expanded Universe. These past 6 years, nothing but pure unadulterated crap has come out of the franchise. From Star Wars: The Clone Wars and it's affiliated media, to the dreadful Star Wars Kinect game and of course the disappointing Star Wars: The Old Republic MMO, Lucasfilm and it's subsidiaries have been spewing crap out at it's fans since 2008.
These are more then just crappy games, comics, books and TV shows, they're a stain on the timeline, and since 2008 they have been dramatically altering the shape of the Expanded Universe timeline and not in a good way. The modifications they made to characters, events, and locations in these media have effectively thrown out existing source material (some standing long and proud as 30 years) through the Canon Hierarchy.
What this hierarchy does is it organizes certain media into groupings, some groupings being "more canon" than another. It was an alright system but still flawed and especially biased towards the newer media, often favoring it over older material.
Anyway, that hierarchy has been eliminated and a group of individuals known as the "Lucasfilm Story Group" are now re-writing the entire Expanded Universe Timeline to what way they seem fit. Being an EU enthusiast, this scares me as everything we had once known about the Star Wars saga is at risk. The leader of this group, former "Keeper of the Holocron" Leeland Chee is known to favor more recent EU material and this to me is seen as a threat to everything we know and love about EU.
But in my fear I saw opportunity. I saw that this was the chance to at least do something about it. Before, when the hierarchy was in place, there was nothing anyone could do, you just sat there and watched everything you loved was cast into the realm of non-canon. So what did I do you ask? I did what I do best, I wrote a persuasive essay to none-other than Mr. Leeland Chee and his associates at the Lucasfilm Story Group.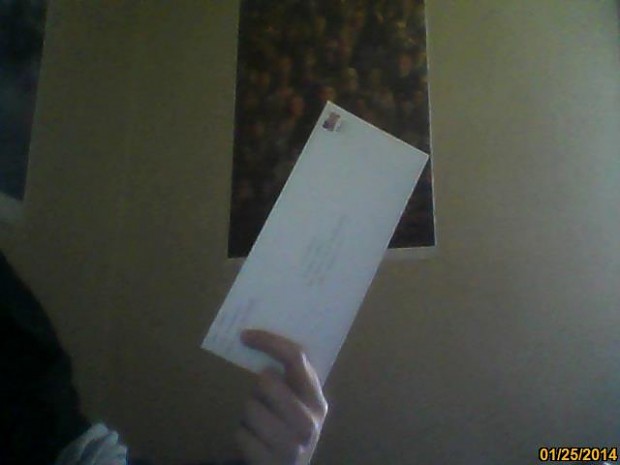 In the essay, I highlighted the discrepancies, contradictions, plot-holes and other problems with certain media, backing them up with evidence from a plethora of sources. I pleaded to Mr. Chee that if he had to include the newer media, to at least integrate it better than it previously had been under the hierarchy system.
"Just because it's older and less popular with the new generation of fans does not necessarily mean that it is inferior storytelling." I argued.
I was as clear and as concise as I could be, trying to keep the essay short and at the same time trying my best to fit in my main points. In the end it came out 3 pages, A nice number, no bigger than the average essay I wrote in high school.
What I ultimately hope will come out of this is for my advice to be heeded. In reality, I know that I'd be lucky enough for an intern or secretary to read it. The worst case and most likely scenario is that it is never read, the best case scenario is that it is at least read. The desired outcome is for the advice to be heeded meanwhile my fantasy scenario (and I think it would be anyone's fantasy scenario) is for a job offer.
Seems like an awful lot of trouble to go through for a letter that will most likely never be read but I saw my opportunity and I took it. I will not just sit idle as everything I, we, all of us have ever known and loved about Expanded Universe to be changed, twisted, and perverted to satisfy a new, naive generation of fans as well as Disney's wallet.
I stood up and defended what I knew in my heart to be right, and with that I will be able to sleep at night knowing that I at least tried.