A handcrafted, 2d, retro, tower defense game
Overview
This is a continuation of an earlier article, Painful Feature Cuts. In the end of that last article where I talked about the history, I had to cut out a lot of features from my game just to make it a manageable project in the time that I had. After a lot of painful feature cutting I ended up with 1 intro cutscene, 1 level, 4 enemies, 4 towers, 3 dialogue moments, and an ending cutscene. But I felt as though I could now finish the game without being crazy stressed.
Back to the trenches
After that I got back to work. It steadily continued for a few months and I got a lot of work done. As you can see in the screenshots it began to take shape.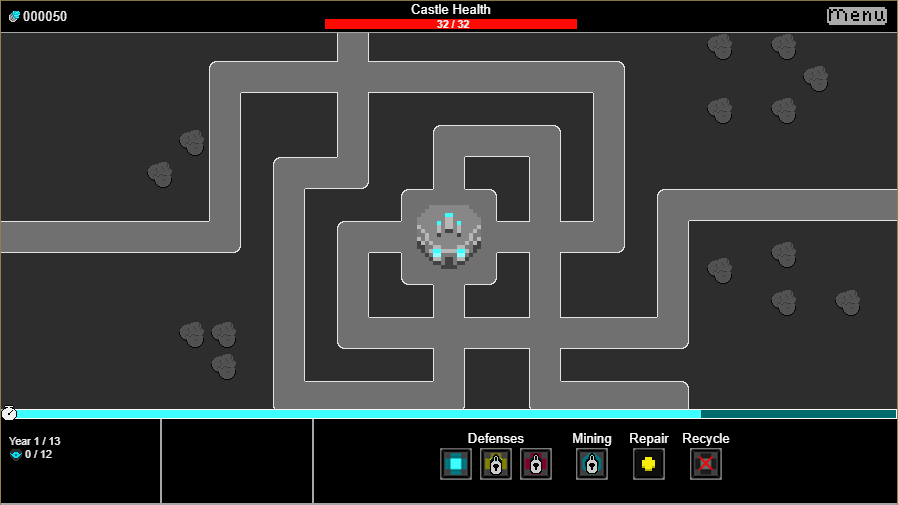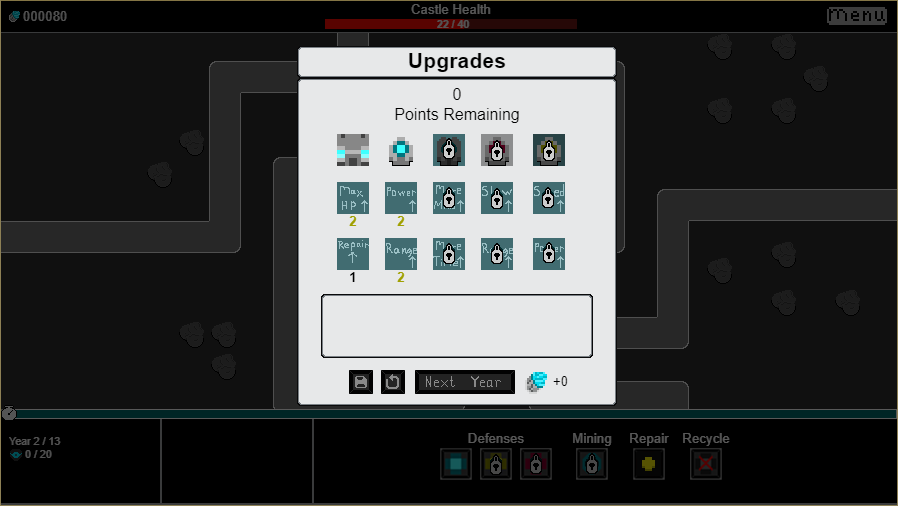 After a few months of developing I realized that the game felt flat. Either something was wrong or missing. It was at this point I started re-evaluating some of my designs for the story and setting.
Design Changes
I began re-evaluating a lot of things that I didn't put much thought into at the beginning of the project. For example, at the start I had an idea for an alien who crash landed on a planet. The inhabitants of the planet just happened to be a savage robot race ready to exterminate the poor little alien. You were defending your ship, trying to repair it so you could launch off and go home. It was at that point in time, around August 2017, I changed the design so you were instead defending a castle. The attackers were still robots, but I changed it so a nearby kingdom created "war machines" to lay siege to your castle. It might seem minor, but those types of changes ripple through out your entire project. I thought hopefully defending a castle would have more appeal.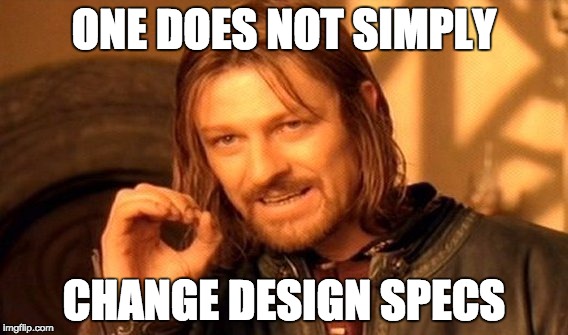 I sent the game to a couple of friends to play test. I was a little disappointed by the results. It seemed that they liked the game but they quickly got bored of it. Like a single evening distraction that you never played again. I didn't really like that and I started to explore how to make the game more engaging and replayable. See at that time, you could build any tower or use any tool from the very start. I got inspired one night after playing Tower Fortress (great game by the way, you should totally play it). I really enjoyed Tower Fortress's progression system. So I started frantically writing down my ideas and got to work on it the next day.
The new system I added to the game was a progression system where you earned crowns by simply playing the game. Whether you won or loss, you still earned crowns. With these crowns you could purchase new towers, tools, and passive abilities. So instead of just having everything from the very start, you now start with very little, and now you can unlock stuff with crowns. This improved the engagement a ton. Now player's have something to look forward to while they play. Also as a side benefit, it actually helps the player to learn the how the different towers/tools work more slowly, rather than having so many things to learn at once.
Big Move
Around August 2017, my wife and I started talking about a really big change for our family. We lived in Omaha, Nebraska at the time, but my wife is originally from Northern California. My wife had been away from her family for 10 years and was really starting to miss them dearly. We seriously started talking about the pros / cons of moving to Northern California to be closer to her family. At first I was like, hell no. But once I started thinking about it in detail the more interested I became. The prospects of being so close San Francisco (game dev hub of the world) really excited me.
So we made the decision. In December 2017, I quit my corporate job (which I hated anyway) in the railroad industry, and we moved ourselves and our 2 year old daughter to Northern California. It was a hell of a drive but we made it alive. So here I sit now in Northern California trying to make it as a solo indie game dev, about to release my first commercial game in only 30 hours. I'm praying that it sells enough to live. The current plan is to work on my own games. If the money runs out then I can look for a job in San Francisco in the games industry. We'll see.
Progress Continues
So now that we were in Northern California living off our savings, I was able to work on my game full time! So productivity rapidly increased. I was able to spend more time working on art, audio, and putting on the finishing touches. I was able to day WAY more play testing which has improved the game a ton. I'm also able to focus on marketing, which really wasn't possible back in Omaha. Best of all I am able to spend way more time with my 2 year old daughter. That makes for one happy daddy.
Conclusion
Well there you have it. It's been a crazy journey. I never expected to end up in Northern California, but in my mind it's destiny. Jumping back to the present day, there's currently only 34 hours until my first commercial game releases!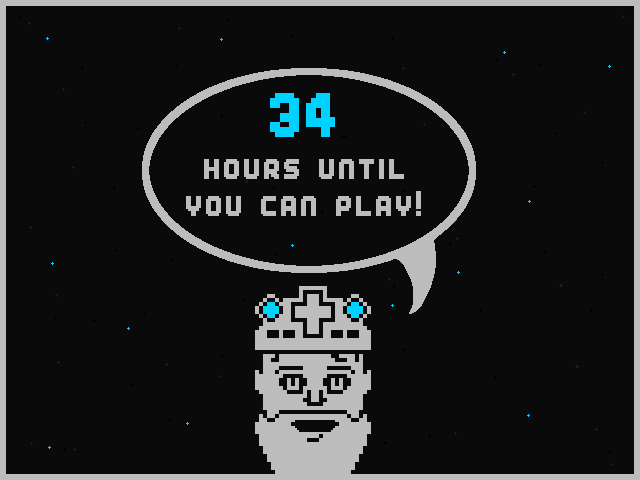 I really hope you enjoyed learning about my journey and the history of Whitevale Defender.