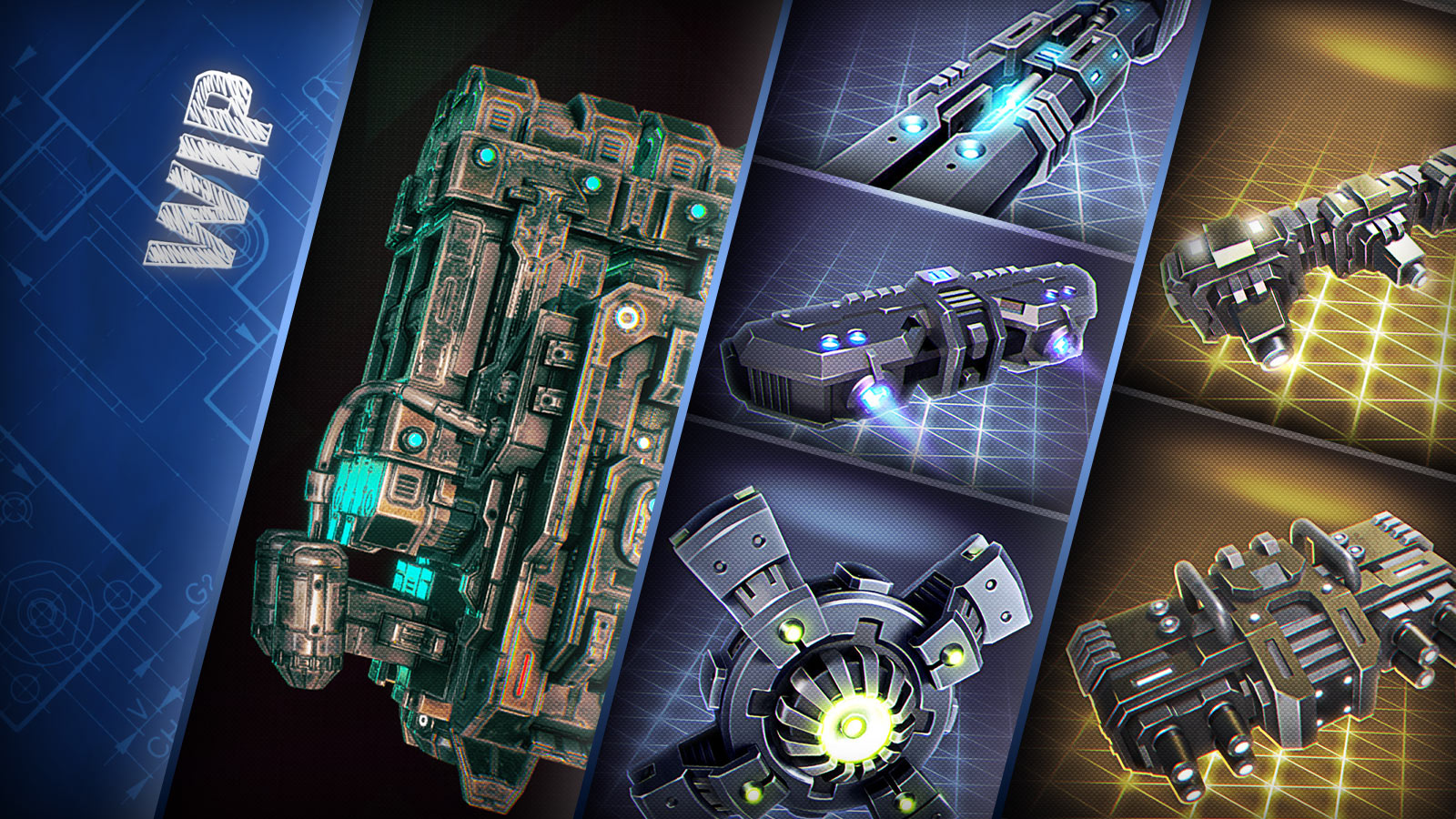 Commanders,
We have a lot of great news for you today: first of all, as we promised, there is another test this winter and we are happy to finally reveal its' dates - Starfall Tactics Test starts 21st February and ends 4th March!
What's new? Well, there are a lot of things to check: new PvP mode, Custom games, new recipes, tasks, ships, weapons, parties, recall system, the first neutral faction - Mineworkers, ship model progression, new freighters and more - and this list is just the top of the cake! Among all, we've done a lot of work in terms of balancing things - changes touched everything, including every important part of the ship - special modules, shields, armor, weapons, layouts and even hull characteristics. MMO mode also got a lot of things reworked and improved - pirate fleets, rings system, equipment system, drop lists, detachments, quest rewards and other important things. Yes, there is a lot to check out this time!
And another great thing for everyone who loves PvP in Starfall Tactics: We are holding the third Tournament designed to check all the changes we implemented (there were a lot) and bring you even more fun during the first weekend in March! This Tournament will be focused on new Ranked mode - Domination, where contenders try to dominate the battlefield by capturing and holding more and more control points. Domination mode is very dynamic and intense - so expect a lot of great battles!
Read more information about the Tournament and Test details next week and join other Commanders at our Forum or on Discord channel. Don't forget to choose a House (guild) ;)


And now let's get back to our weekly news update - there is still something we want to tell you before the test start:
New Deprived battlecruiser-class freighter - Ursula
---
The second battlecruiser-class freighter is about to join Starfall Tactics - make sure you check out Ursula on our Sketchfab page:
This nice freighter, which belongs to Deprived faction, is going to help you transport all the resources you get while mining or hunting pirates. And, along with a great cargo, it has weapon bays to help you defend against outlaws or just some greedy guys.
New beam weapons
---
And the last portion of our weapon update is arriving - three great beam weapons are about to join the fight and wipe away all your enemies!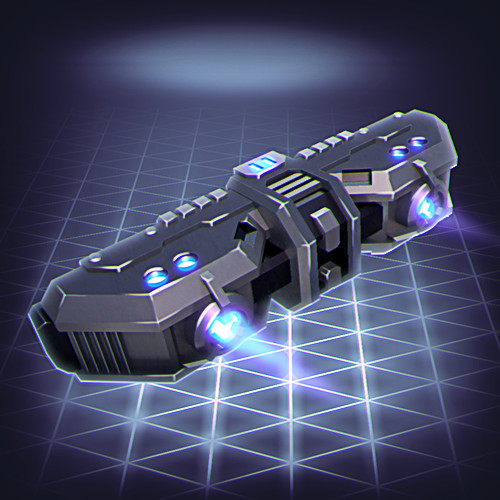 High energy ion beam
High energy ion beam is a 4х1 weapon, which also uses a new damage type - Ion. This weapon is not a really rare equipment as it has Tech Level 2, but still, that's not a thing you will meet early in the game. It has average shield damage but doesn't deal as much damage to armor as some other beams.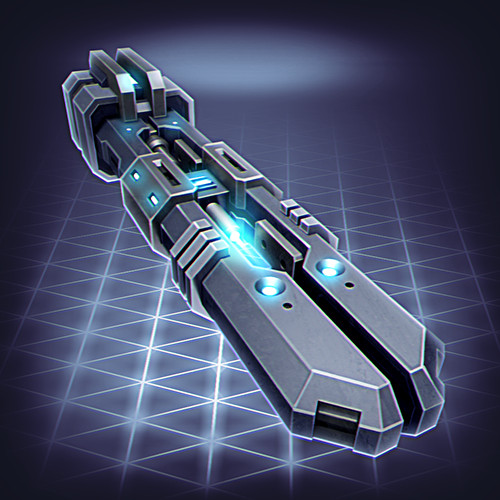 High-focused laser
This laser is a vertical 1x4 weapon, which hasn't gone really far from a Medium Laser in a technical way. It has Tech Level 2 and a very long range, compensated by a no-so-great damage it deals to enemies.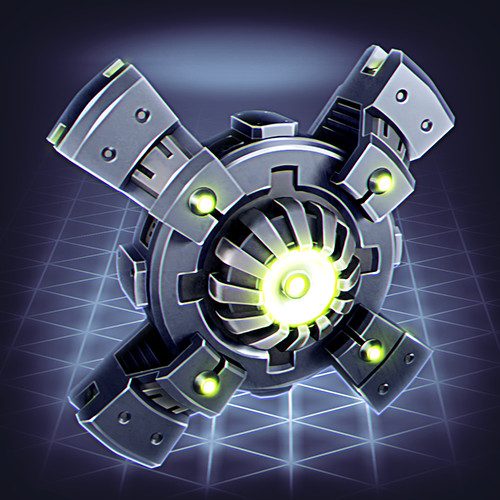 X-ray laser
X-ray laser looks just as cool as its' name does. No matter how efficient it will be for you - you will love it's evil look. Just thought you should know. It's designed for mid-range battles and has Tech Level 3 - make sure you get far enough to find it!
Assault and Heavy Battery weapons
---
There are also a couple of new cannons - these guys are going to pump your enemies full of bullets!
Assault Battery
Although Assault Battery has Tech Level 3, it can remind you of a big auto gun brother with a larger size - 4x1. It shoots several shells at a time, having an average damage most of which comes to shields.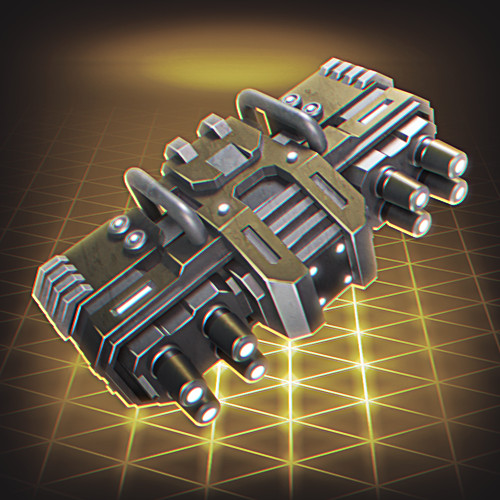 Heavy Battery
This 4x2 weapon has Tech Level 3 and shoots a bunch of shells at a time. There is nothing super special about it, as it uses a typical kinetic damage type - more damage to shields, a bit less - to armor. Still, equipping this Battery can be more convenient than using several smaller guns.
Be sure to read more exciting news next week - we are going to share some test and tournament details, while bringing you more information on changes in the upcoming test!