Hey there!
Here's another update on the progress we've been making! As you might have seen, we've posted several screenshots, which can be seen in our gallery. These are screenshots of the OpenGL rendering with placeholder art. In the last 4 ones, you can get a sense of scale of the universe. I'll explain it here.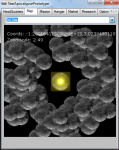 There's a whole galaxy to explore, from planets to the outer edges of the solar system, which contains the oort cloud. The Oort Cloud can be found between 2000AU and 1LY (5000 AU).
Venturing deeper into the solar system, you'll find the Kuiper Belt. This ranges from 30AU till 50AU.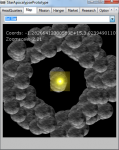 Once we hit the Kuiper belt, the inner solar system becomes visible. Planets are available between 0.1 and 30 AU from the star.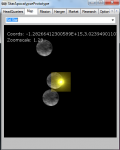 These distances are all simulated till a single centimeter precision. A galaxy can get up to 200.000LY across. This is all contained within our data structure, which allows for an immense amount of scale and scientific accuracy. This is in line with our aim to provide a hard-scifi experience.
So as it seems currently, the universe is being generated correctly and rendered quite well. What else needs to be done?
Well, due to Zeroseconds being busy with his education, and I being busy with my job, we didn't have much time to code. So this is about the only thing which really got finished, besides a mechanism with which you can insert and play songs in the game, aka soundtracks. So it's gonna be a close-call race towards the 1st of july. If we make it, it will be great! If we don't, it'll get released in a very short time after! We intend to release an already enjoyable product at the first alpha release, so we release it when that is achieved!
We hope you will like our progress so far, and that you will enjoy the game which will be coming soon!
Comments, suggestions and more are very welcome!
Till the next time!