Hello to all Modders Stalkers.
A tutorial on how to run Stalker SHOC on Win 10, hope you already know how to install stalker SHOC because this part will not do, so I will leave here the information on how to run SDK 0.4 on Win 10.
Let There, carefully read, if my English is bad, they say to me that I will do everything to fix this type.
First part :
Download Microsoft Compatibility Administrator Tool: Microsoft.com
Once you have installed, you guys will have to run it as follows: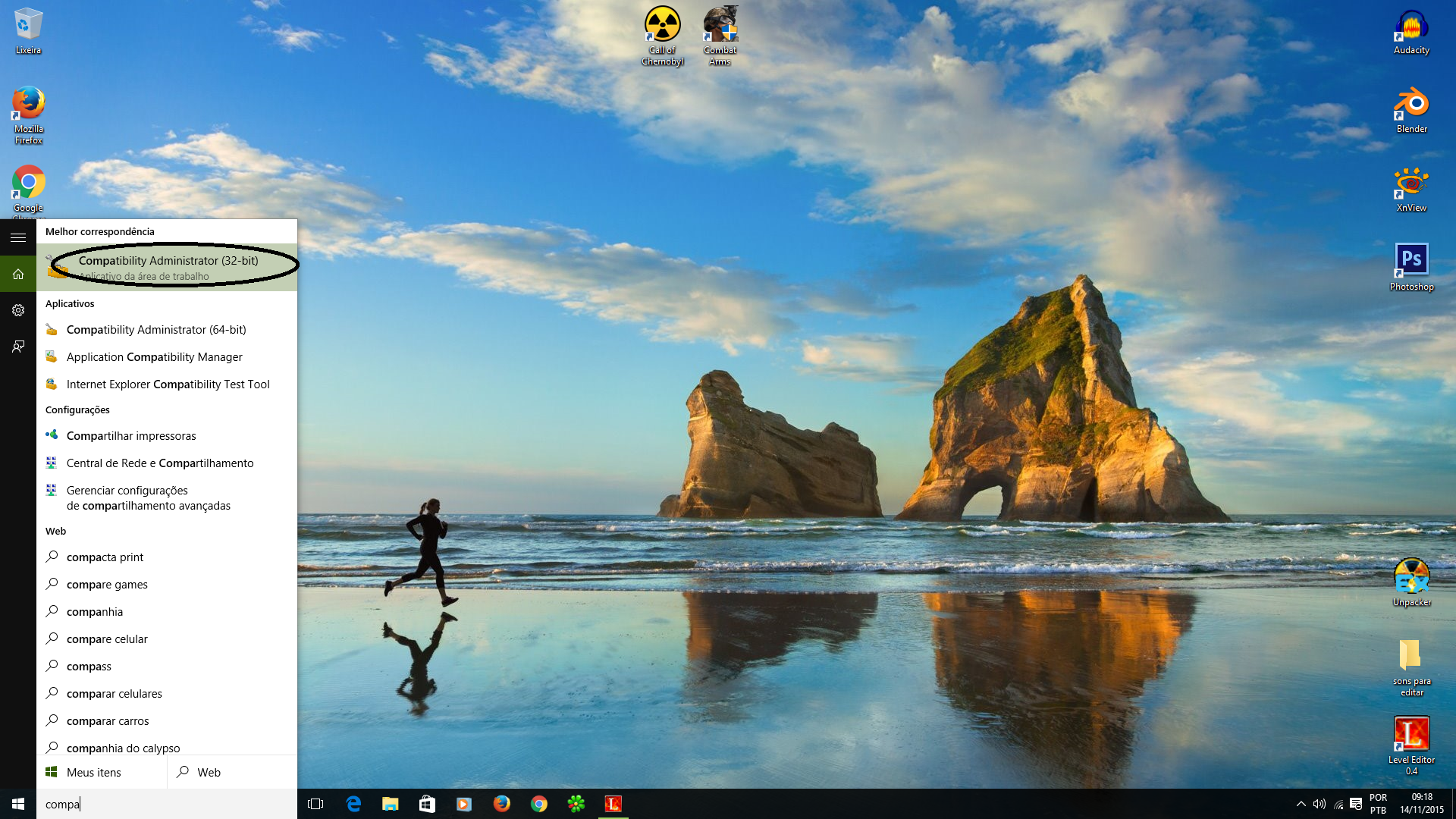 Second part :
After executing the program, open the FIX option on top of the window, an orange shortcut with a tool.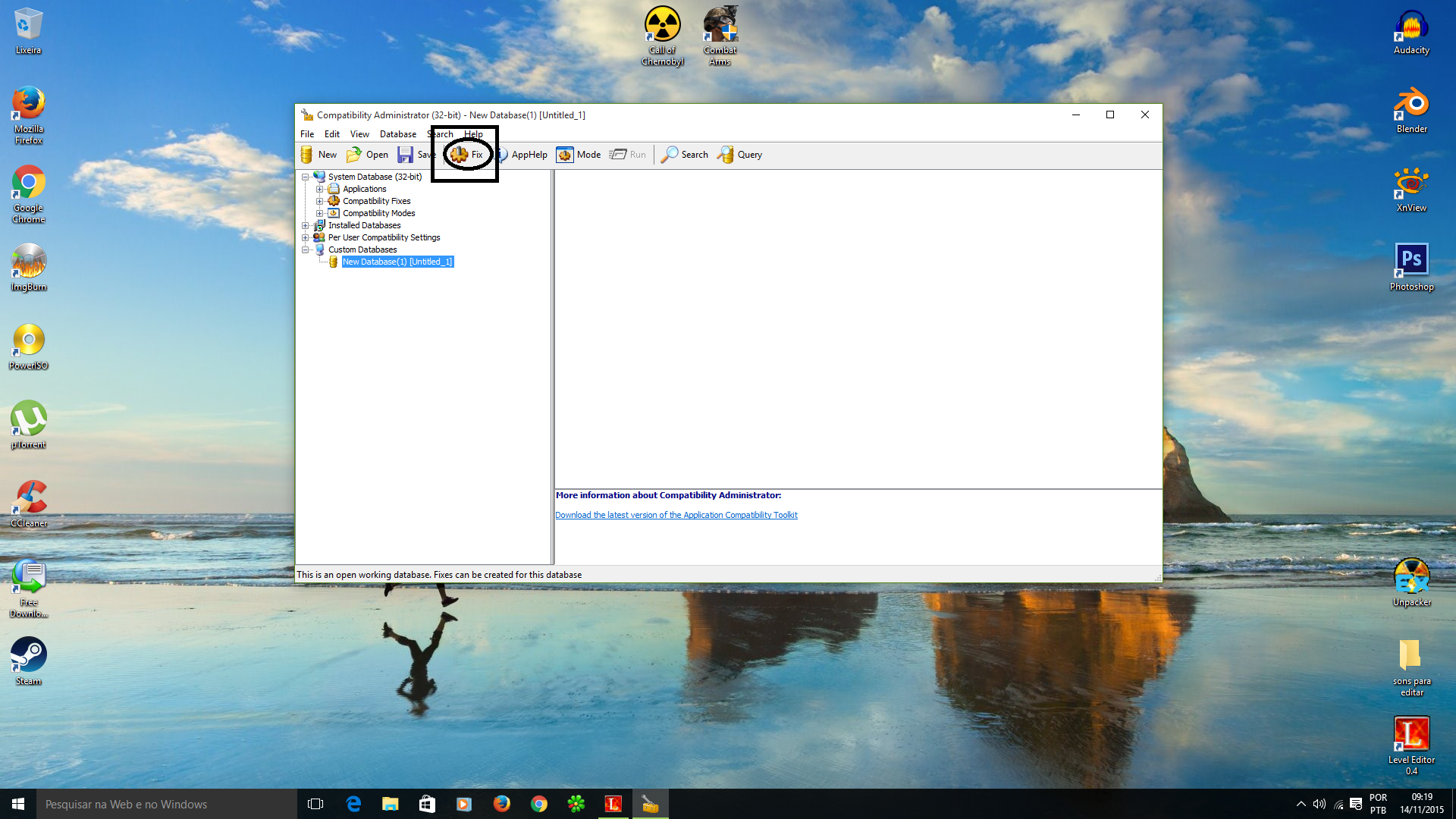 Third part :
When you click the shortcut (Fix), will open a window, and it'll be written:
Name of Program to be fixed: you guys must enter LevelEditor
Name of the vendor this program: you guys must enter GSC
Program file location: Open the location of LevelEditor, you'll be in bins folder where you installed the SDK 0.4
Once this is done click on move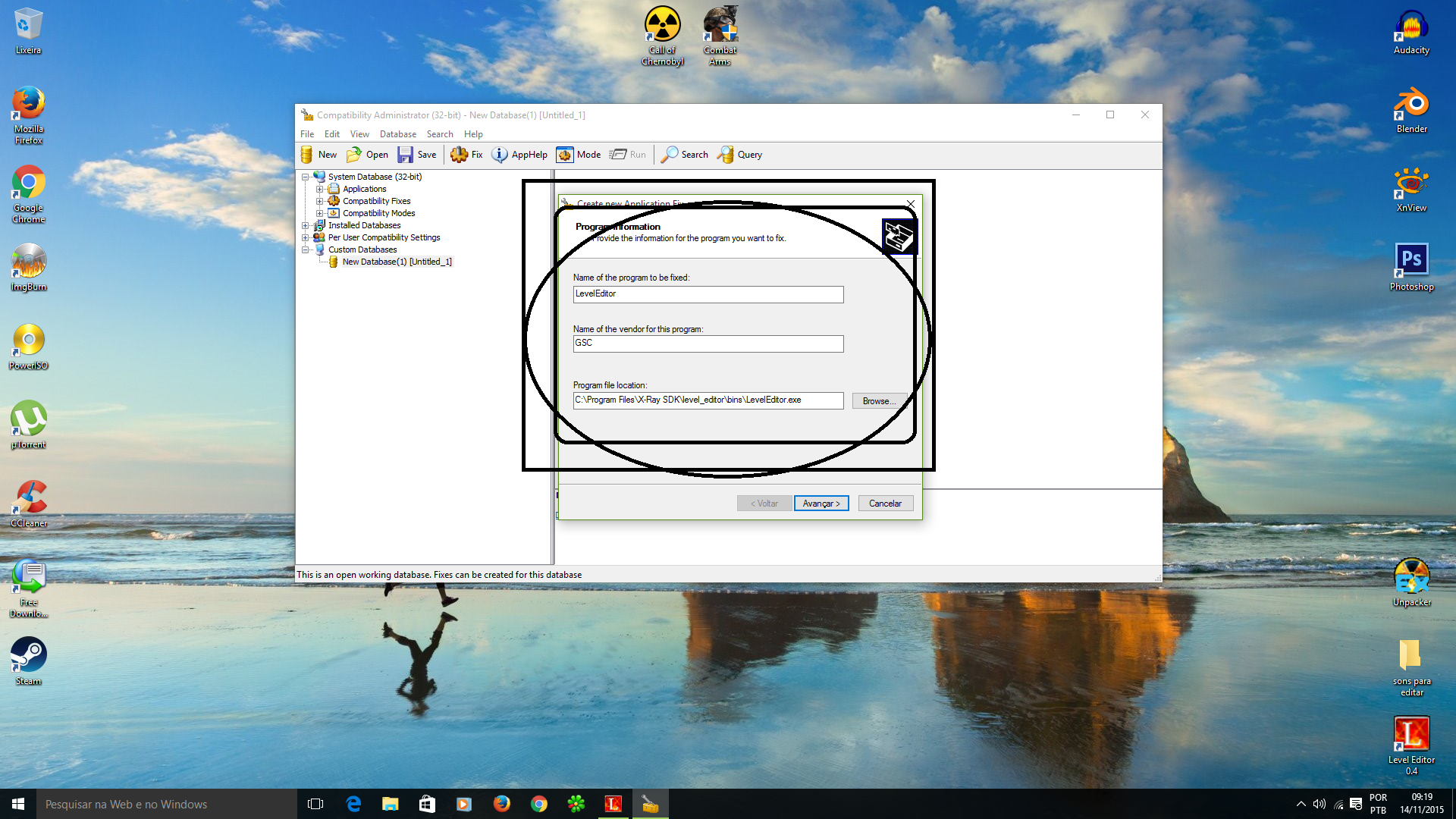 Part Four:
After you click Next, another window will appear, in this window you guys leave as is, and click again to advance.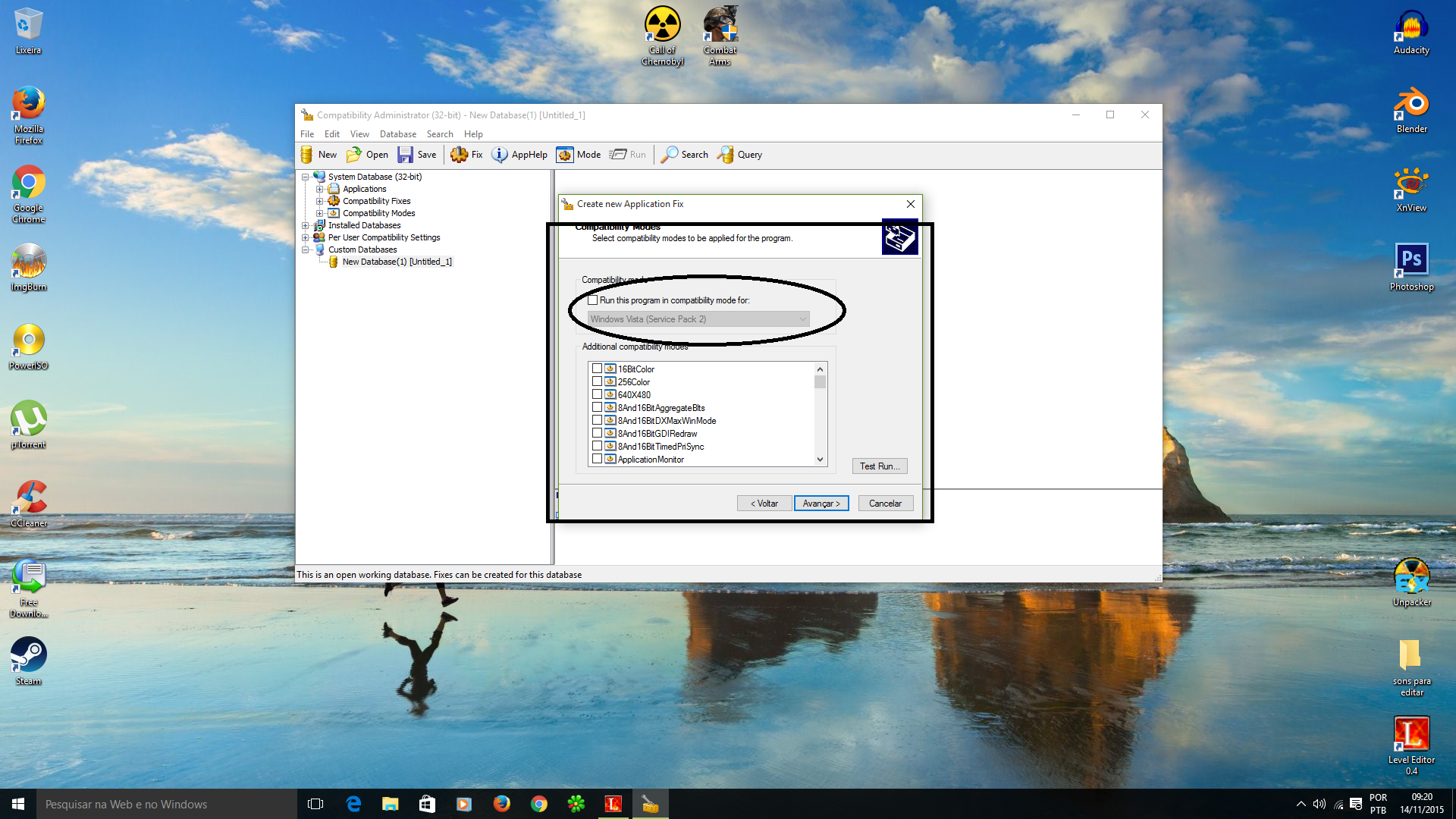 Fifth part :
After you have clicked Next, another window will appear:
Heads up :
Voces will go to the last option, the last option is called (XPFileDialog) is compulsory leave this option checked. After you have done this, click on move again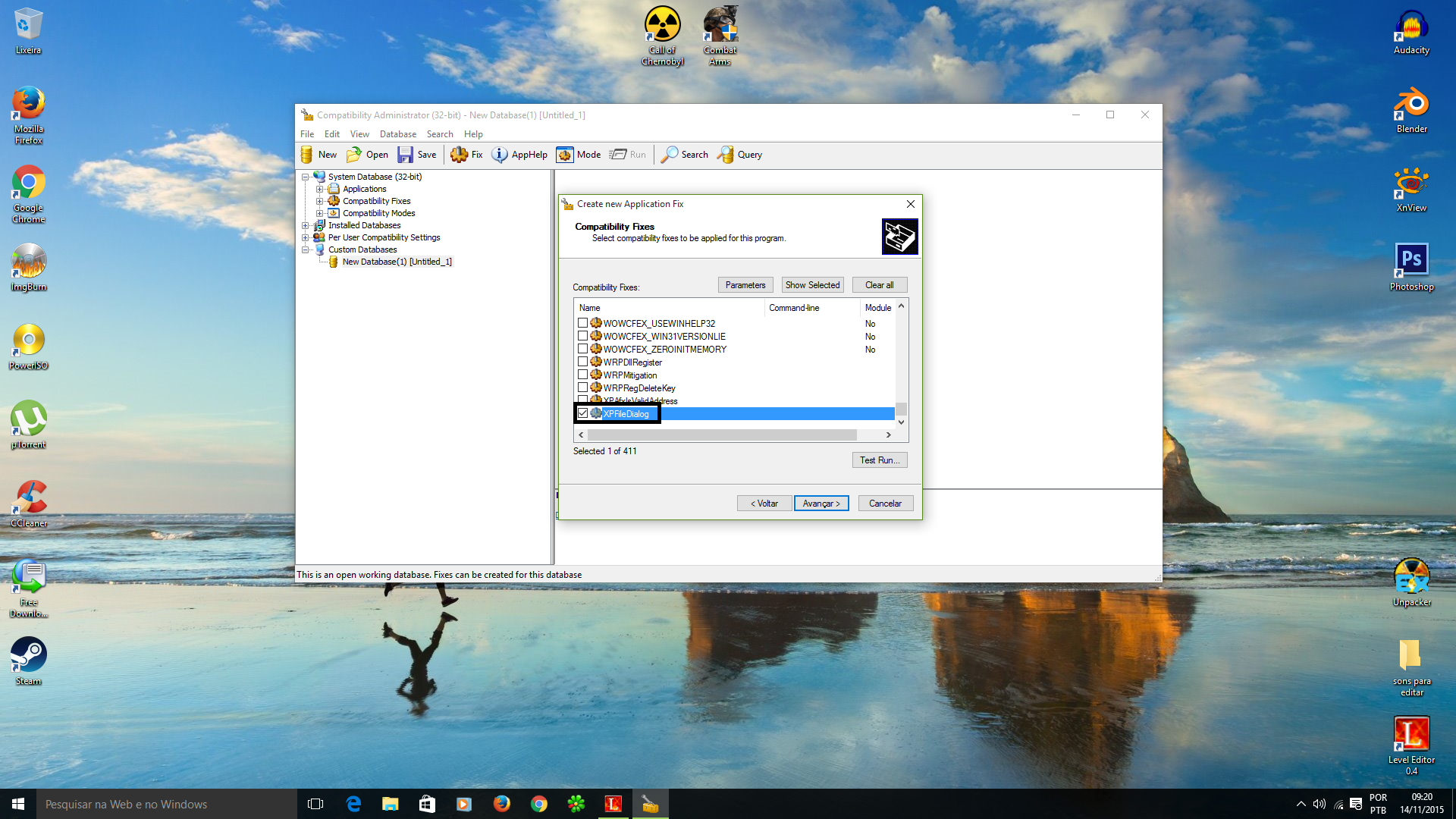 Part Six:
After you have clicked in advance, will appear another window (the last window), you guys should find these two options:
Company_Name =
Product_Name =
They will be marked, you guys have to clear them, done that can click finish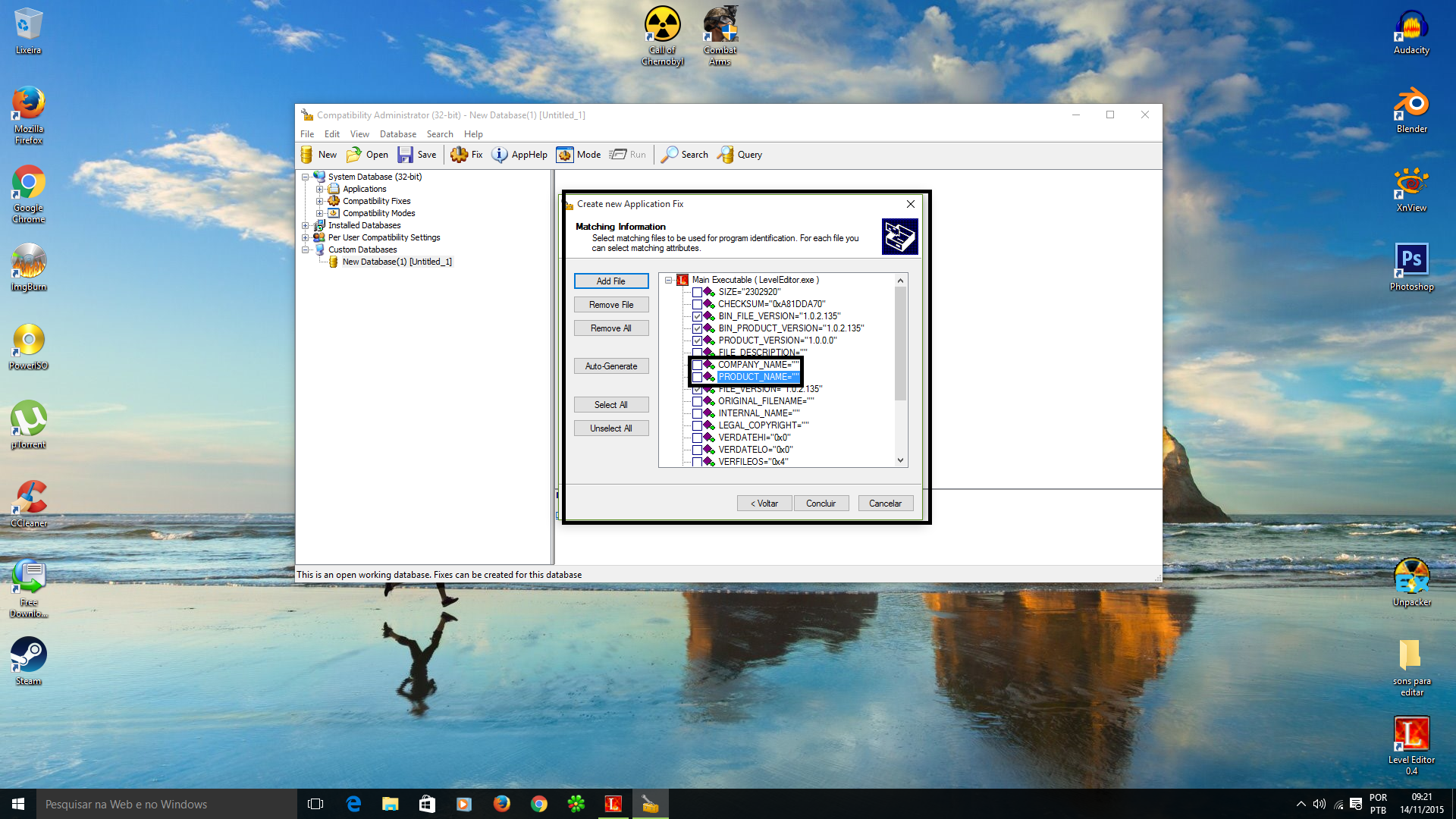 At the top of the window will tar written Save by clicking save, another window will appear:
Voces must enter the blank space the following name:
LE.fix

Then click OK.

Once you have clicked OK, will appear a window where you will save your file, the location to save it in this directory: C: \ Program Files \ X-Ray SDK \ level_editor \ bins (If your SDK directory is on another Local, save where your SDK was installed, but do not forget that should be in the Bins folder)

Once this is done it will save.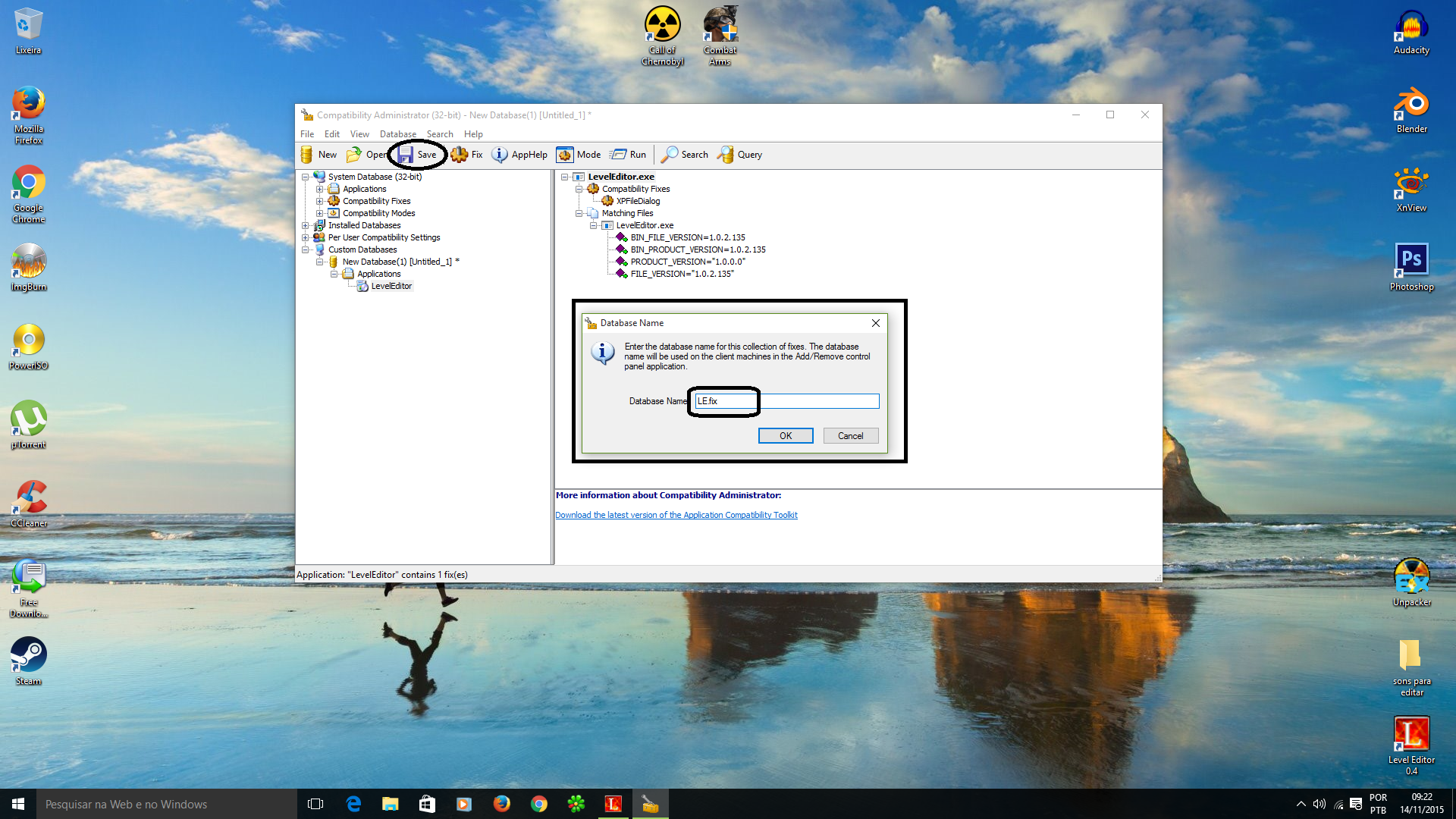 Last part :
At the top of the window will be a tab called FILE:
Click on it and will in the Install option> It will install and ready, your SDK this all ready: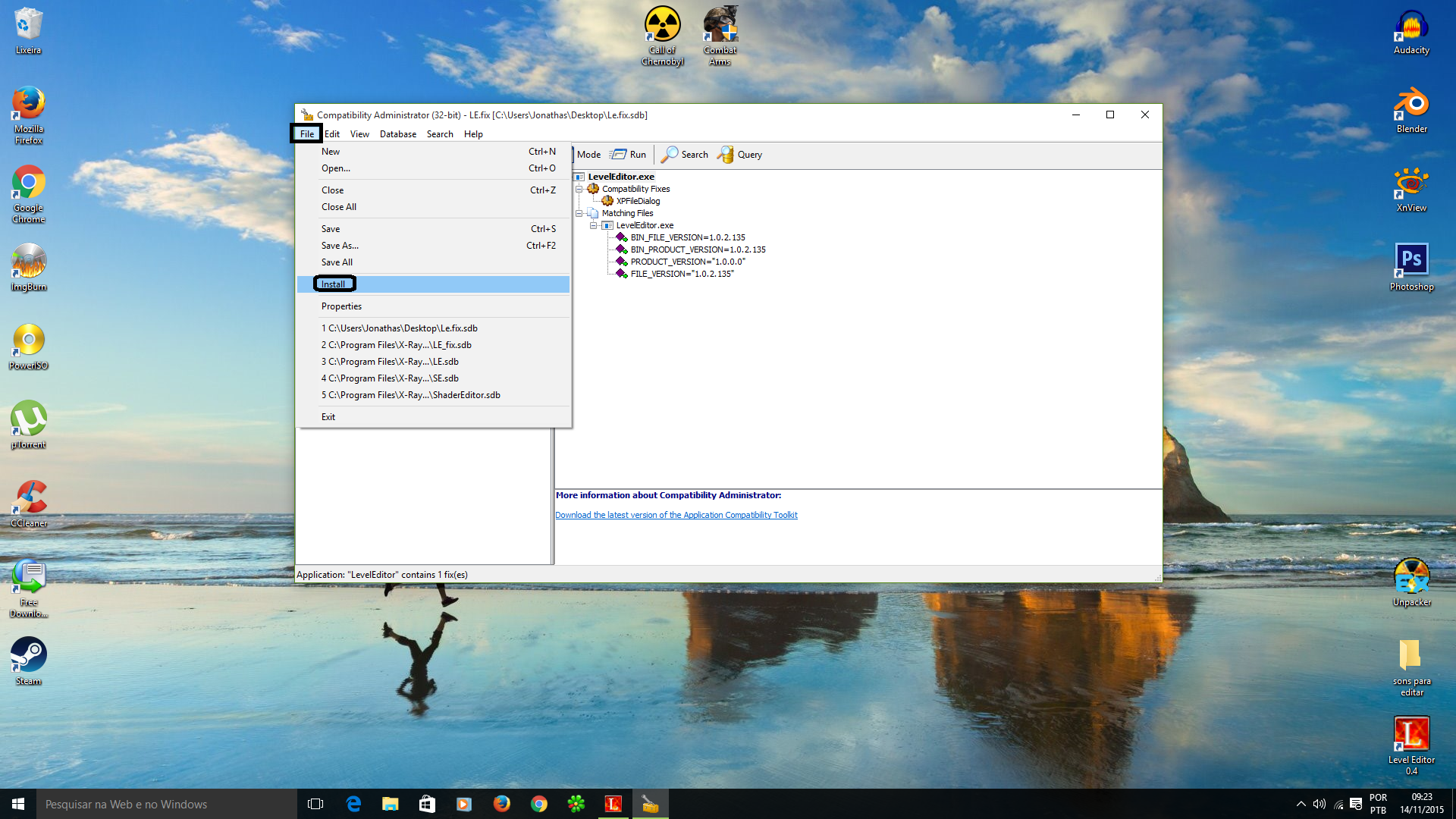 Now it so you open the SDK 0.4, and open your map, you are ready with SDK 0.4 working 100% on your Win 10.
If something went wrong, let me know:
EMail: StalkerinSDK@outlook.com
Credits :
Lesnitsky