Any game which actively helps mods and goes out of its way to assist them, kicks ass in our book. Red Orchestra began as a mod and has quickly redefined itself as a great war sim. It is good to see they haven't forgotten there roots, and plan on providing an unprecedented level of support for their modding community. The following PDF document is the first such example, and goes into great depth regarding UnrealEd, and the custom actors available to Red Orchestra level designers.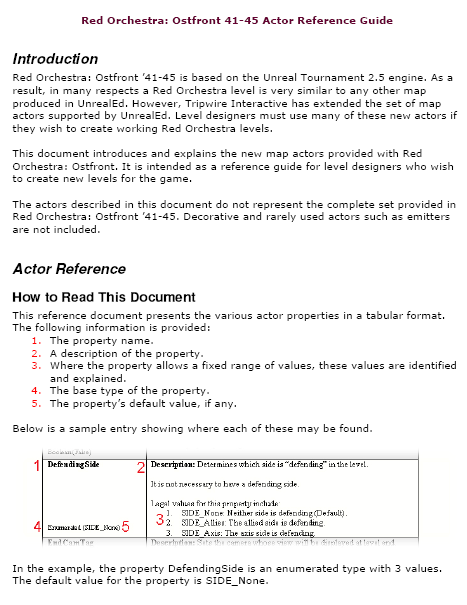 A snippet from the tutorial
Download the Red Orchestra Level Design: Actor Reference Guide for modders and get learning.