Hey Guys, It's me once again, with what seems like it should be an annual dev log, rather than a weekly one, but hey, that's besides the point. This 3 weeks have seen a few little changes, although to be fair, all of them have taken place this week.
This week I worked on getting the GUI health bars working well. I added a new function to help me do this and PurpleRune's framework is starting to become pleasingly modular and easy to use. The bars display Strength (Yellow), which is supported by sleeping, Health (Red), which displays the damage taken, and Food (Green) which is obviously directly linked to how much food has been eaten.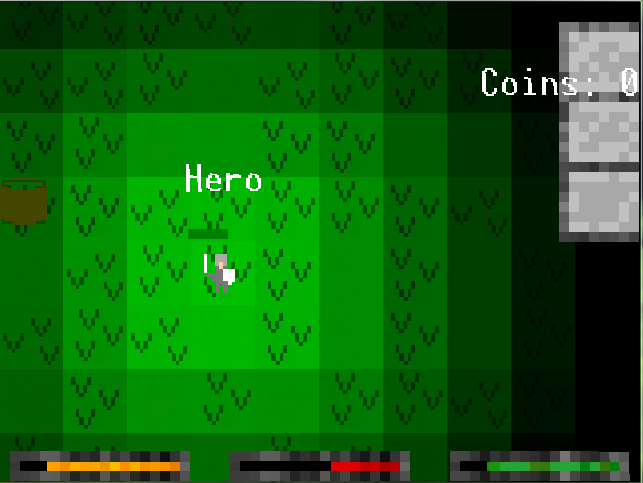 Also this week, I added a cool little thing for the menus, where instead of having buttons as before, we now have buttons that sit on one side of the text, which I found quite neat and I'd like to get your feedback on them.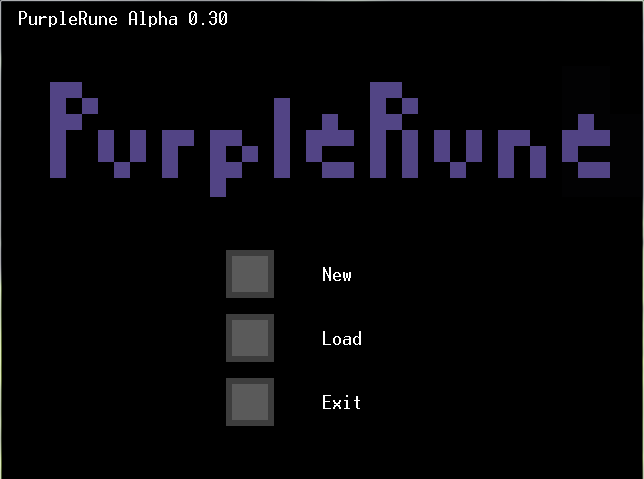 Next week (the one coming up) I'm going to be working on getting the inventory system all done, with all menus and key cues and shiny things like that, as well as incorporating the ability to pick up items from the floor, as well as item generation. This could be one of the biggest features yet to be implemented into the game. Hopefully, by this time next week I will be telling you about how the new inventory system works and giving you lots of pictures on it.
And that's it for another dev log, thank you very much for reading and please remember to track and keep up to date with all the latest news and updates,
Jordo