Hi Team!

Back again, this time for a run down on the various goodies that have been added into Protonwar over the last few months.
Early access is going solid with lots of improvements and progress on the game through weekly and fortnightly patches. The game now plays and looks better than ever!

Here is the low down on the recent, noteworthy additions to the game.

0.30: Game Modes,

This patch saw the inclusion of two new classic game modes.
Domination, and Capture the Flag!
Lots of things have been reshuffled, with game modes all rewritten, so that we now have 5 game modes for each play type (NonVR, SeatedVR, Standing VR, Standing VR Teleport Only)

Deathmatch
Team Deathmatch
Capture the Flag
Domination
and Horde Mode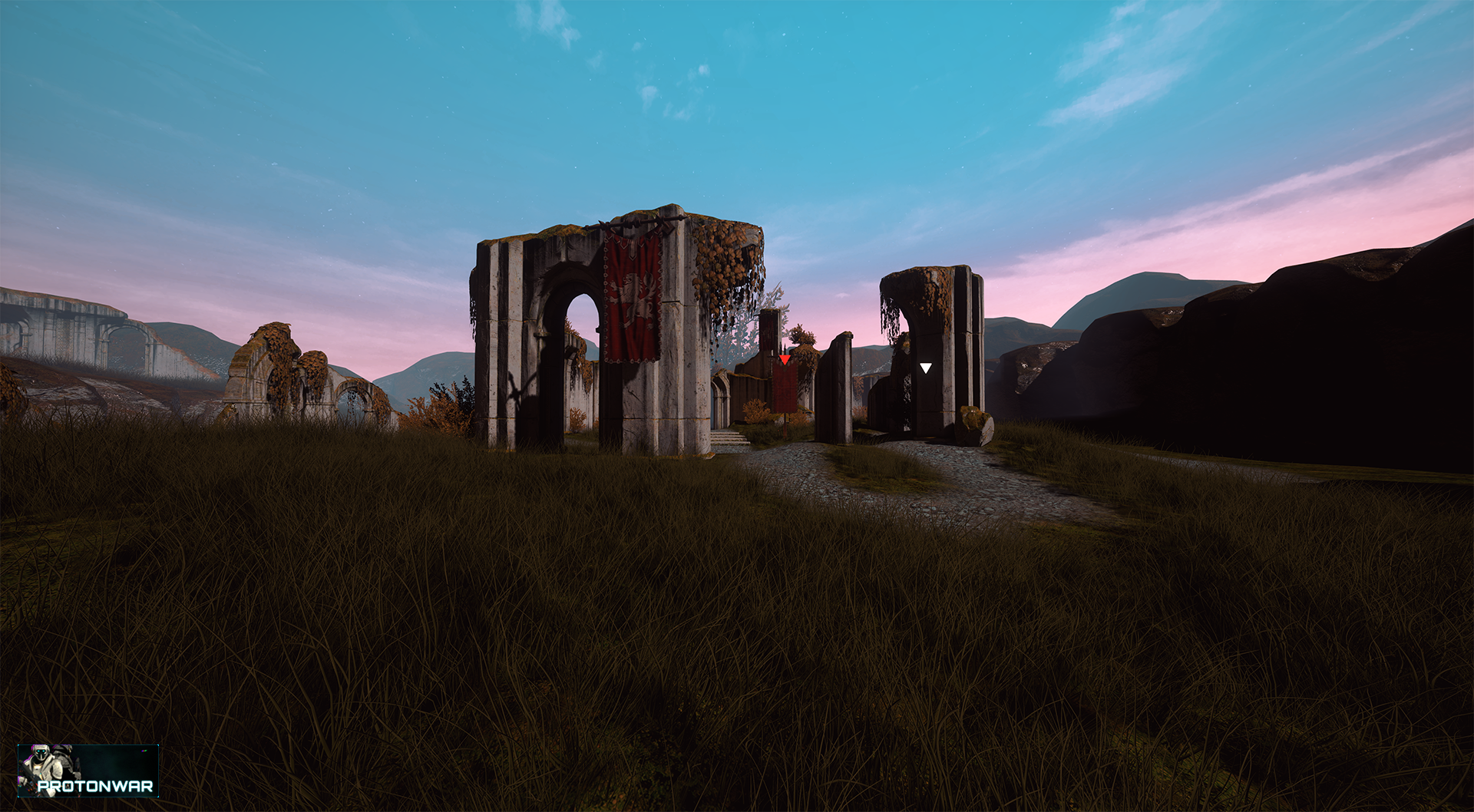 Each mode can be played on every map :) but CTF mode is much better suited to certain maps (favorites being OvergrownXL, Ruins and Abyss)

There has also been great improvements to the Horde game mode, and this now runs on every map and features 5 differnt attack waves, with each wave location randomized each time, to give great replayability.

0.31: Oculus Runtime and Touch Support,

In this patch we have finally added full Oculus runtime support and Oculus touch support!
The game will automatically start in Oculus mode when launched, If you have oculus home open, and steamvr closed.
The Oculus version performs 20%+ better on the high end thanks to dynamic pixel density, and supports Oculus ASW.
This has been fully optimized for Oculus Touch controllers. And gets played daily in Oculus roomscale! (by me ;)

0.32: Location based hit damage,

Due to popular demand, the game evolving, and constant balance tweaks, we now have location based hit damage, for all weapons.
The system utilizes 4 differnt hit zones,
Head - 200% damage
Body - 100% damage
Arms - 50% damage
Legs - 50% damage

As shown in the image below: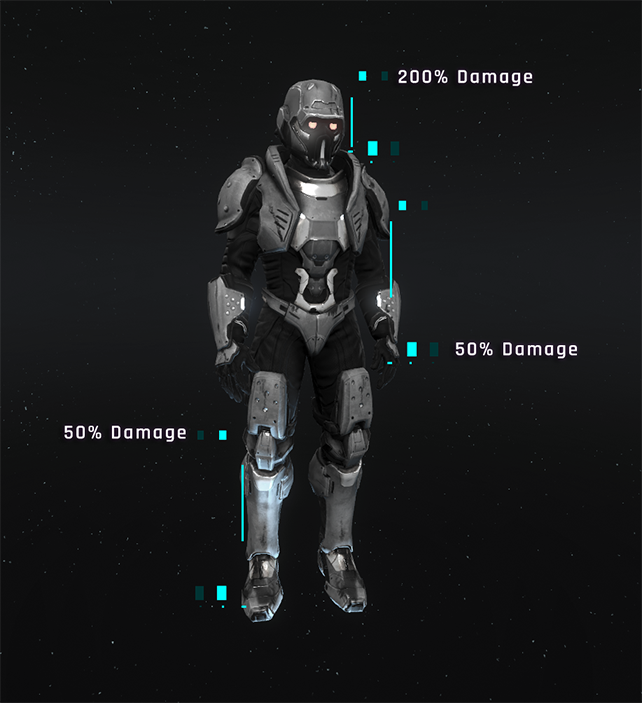 0.35: Improved Character selection and stats,

This release saw an overhaul of the backend systems for how the multiple characters are done in the game. This also came with UI updates to present this a bit nicer, with character mug shots, and a 3d model of your current character.
There is currently just two characters, but with plans to add 2-3 more in the future.
Bots will randomly choose a character at the start of the match.
Female character now also has her own unique sounds.

This patch also saw lots of tweaks to the game UI, and game UI in Non VR modes.

Here is a shot of the new menu: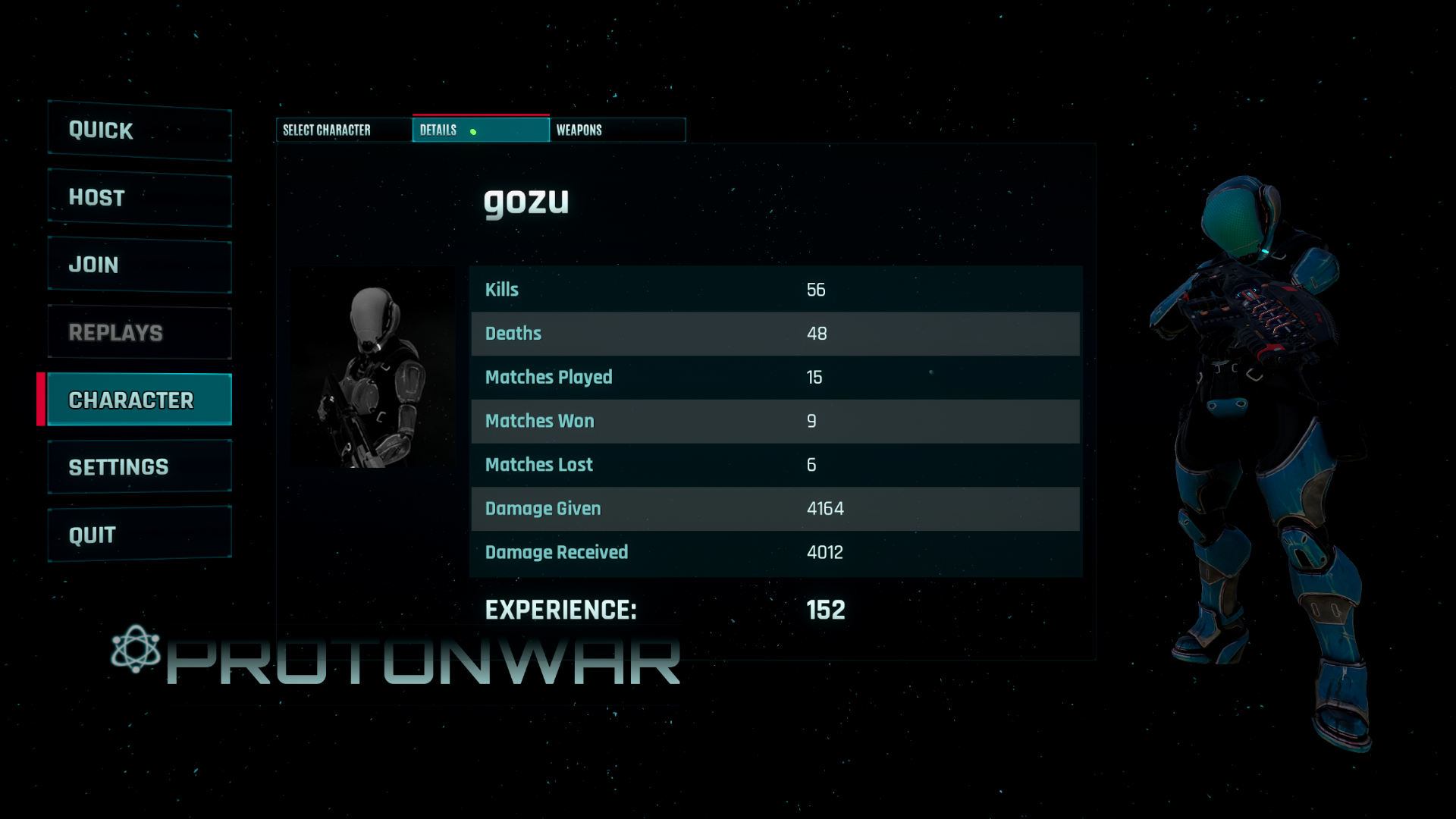 What else?!?
Over the course of the last few months there has been many changes to weapon balance, level layout and item placement, and lots of UI tweaks.
There has also been lots of behind the scenes optimizations to get those frame rates up, and get rid of as many frame drops as physically possible.

OH, what what?! There is now also a free Demo on Steam! This demo includes 1 map, 1 game mode (ctf) against AI players.
This can be grabbed from the store page over here:
Store.steampowered.com
:-)

That about wraps up this rundown on the changes that have gone into the .3x branch so far.
We hope that you enjoy these updates as much as we enjoy working on them!
Like always, there is more to come!

Enjoy!
-Peace,
Gozu