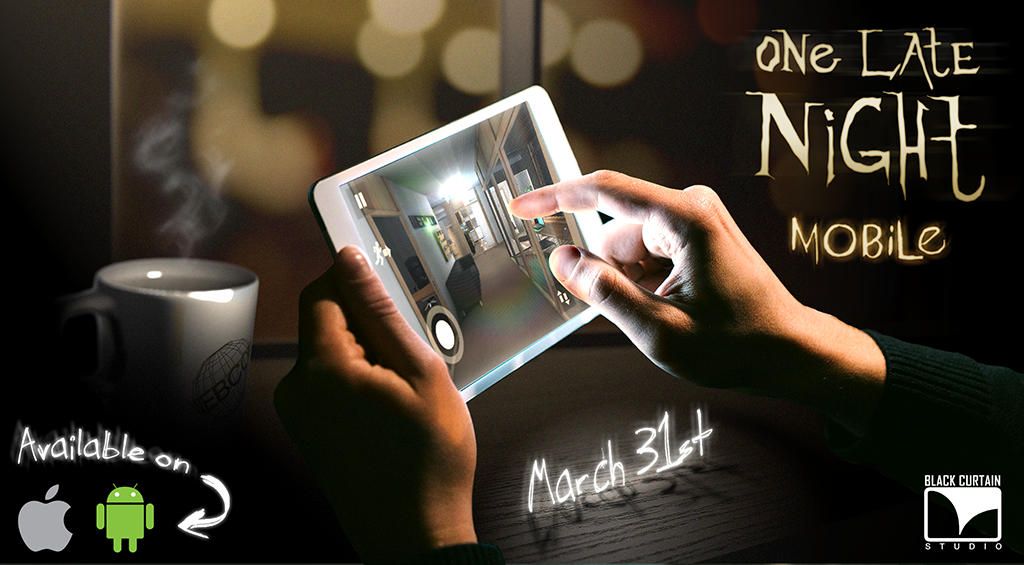 After more than 3 years since release of the original, One Late Night is finally going mobile. I am currently working on revamping the entire original game for a mobile conversion. One Late Night: Mobile will be available for Android devices and iOS (iPhone and iPad).
As with any mobile game conversion, some changes are needed to be made. The biggest change of all is that the game is being re-coded from the ground up in Unity 5 (previously 4.x). I will briefly go through the work that is being made, below.
Code optimization
As mentioned, the game is being re-coded completely, but will of course keep the same story, gameplay and graphics. The reason for such a revamp is to avoid bringing any pesky old bugs over to the mobile version. Now the code is much more cleaner, optimized and efficient.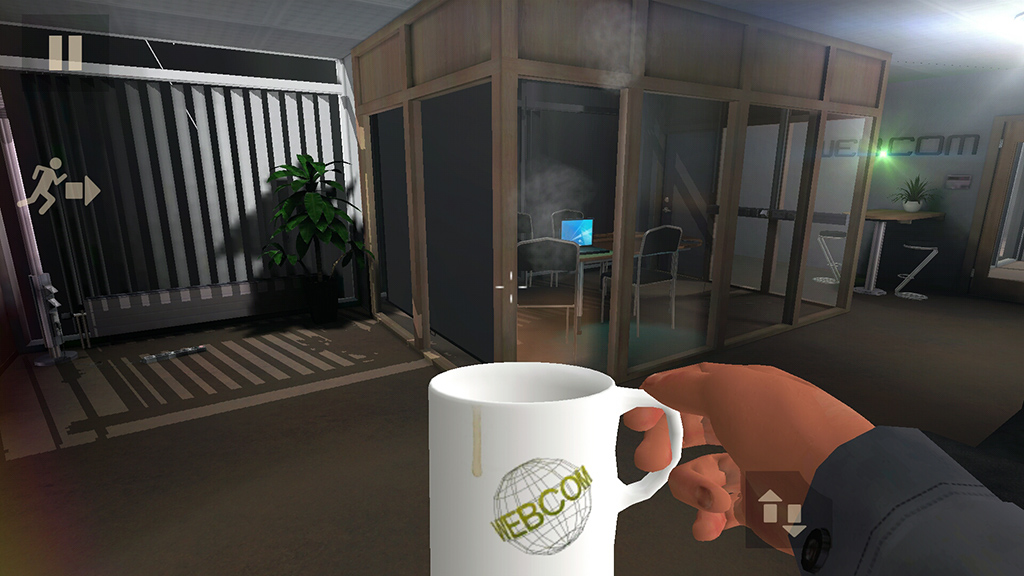 Graphics optimization
While the graphics stay pretty much the same, some serious optimizations had to be made. Much of the lighting you will see in the game is pre-baked; keeping the original realtime lighting would basically blow up your phone. In spite of this, the visuals are pretty much the same and if not even nicer is some places, thanks to Unity 5. Also, full occlussion culling has been implemented to hide everything that the camera can't see and thus minimize rendering time.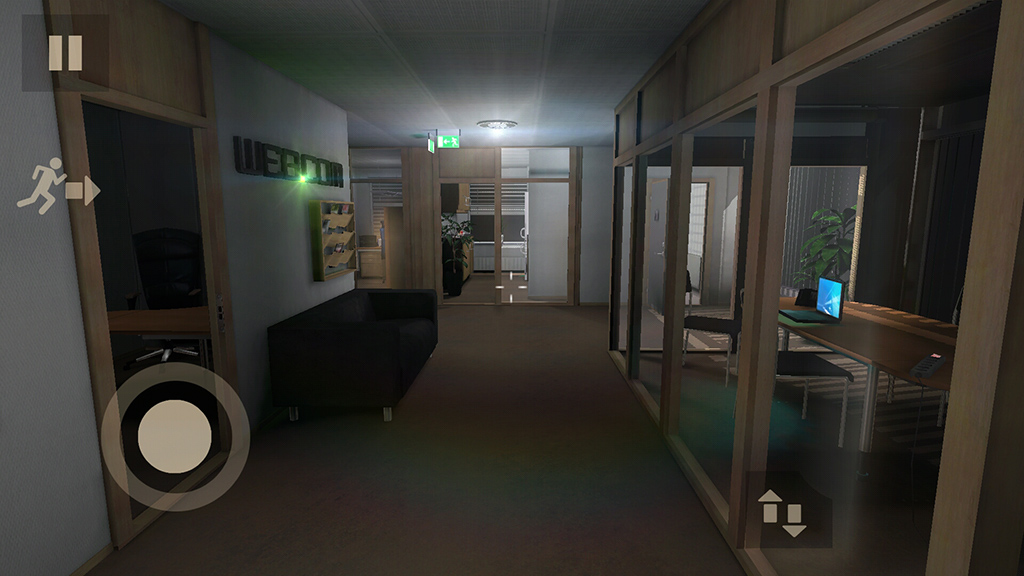 Controls
The biggest change you will notice straight away is the on-screen contextual controls. To be able to control the game on a mobile device, on-screen touch controls had to be added. There's mainly a left thumb stick that controls the player movement side-to-side, back and forwards. The right side of the screen controls the camera. Furthermore, there are contextual buttons for crouching, running, flashlight, etc. The old "hide" mechanics have been replaced with traditional crouching mechanics for simplicity, by holding the crouch button.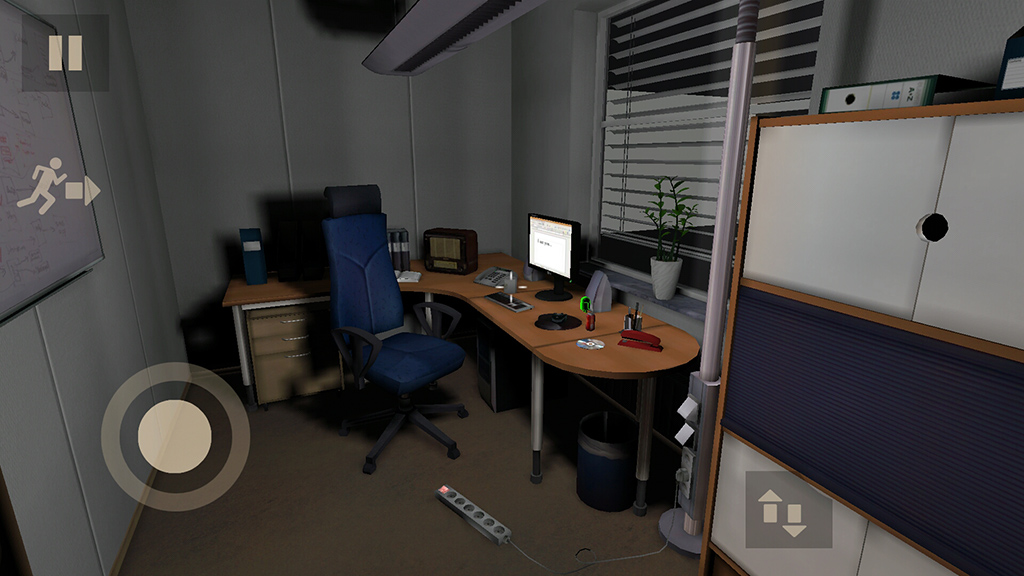 Sound
One of the most important things with any game is sound. I have kept all the original sound of One Late Night, but made it fully 3D from basic point to full spline audio sources. Remember to use headphones to get the full experience. Playing in the dark will of course give you the real immersive horror experience.