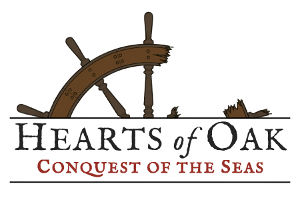 Welcome to another edition of our Hearts of Oak progress articles!
Each week*, we will bring you a summary of the latest development news, including work-in-progress screenshots and in-game footage, along with a more in-depth look at featured content.
It's back to 3D modelling news this week, with more music and some great progress towards the first playable release...
Engine Development
- CryEngine Packager; Captain Murphy
No in-game footage in this video, but Captain Murphy explains the details of his new utility that will allow us to easily package the game files for release.
This brings us one step closer to the first public tech demo release, of which you'll hear more details soon!
3D Models
There are several sub-categories of 3D assets to cover here, so below we'll list various types of assets, what they're called and who made them.
Terrain
- Test Island; RobinPC
Here are some new shots of a test island that RobinPC is working on, and some comments to explain them:
RobinPC wrote: So I'm expanding the test island from Wedori and making the shores look a lot more realistic...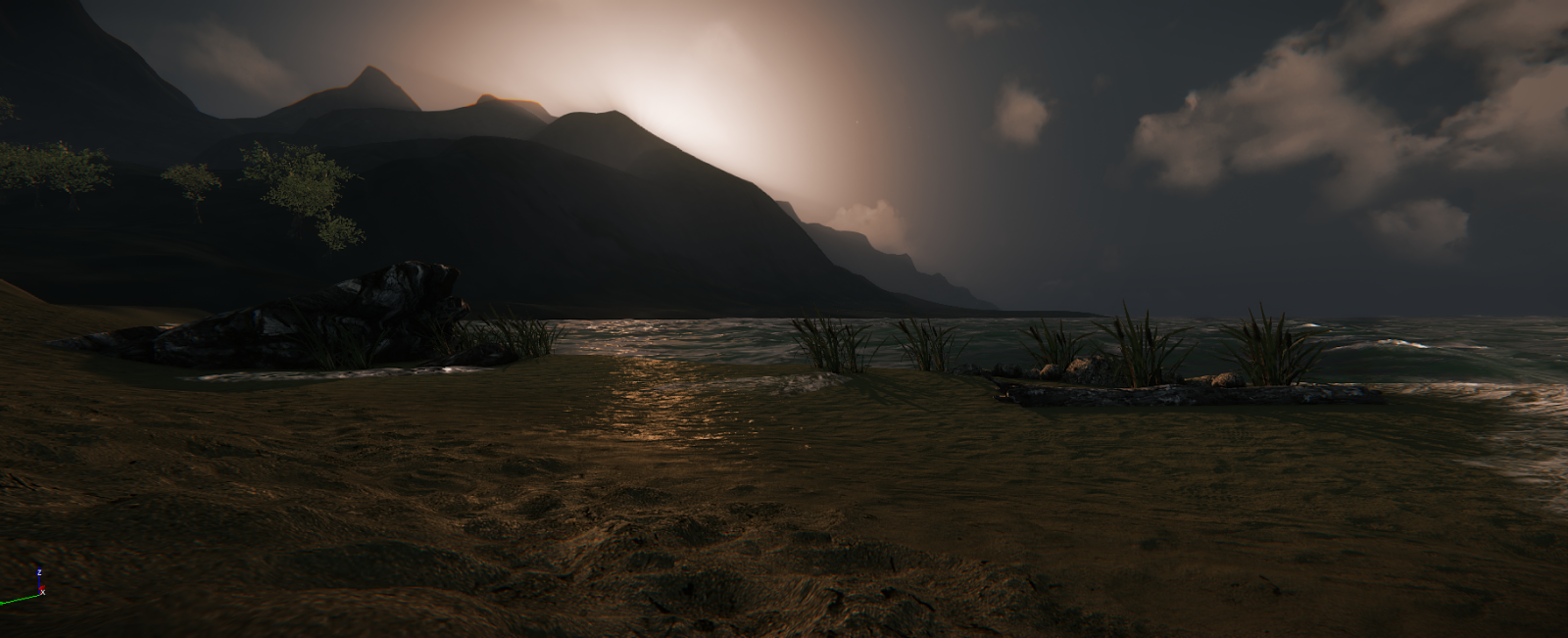 RobinPC wrote: But I also wanted to include a very thick scary jungle pathway all across the island for the player to explore in. In the picture you can see a part of that stuff happening...
So it's basically a work in progress jungle.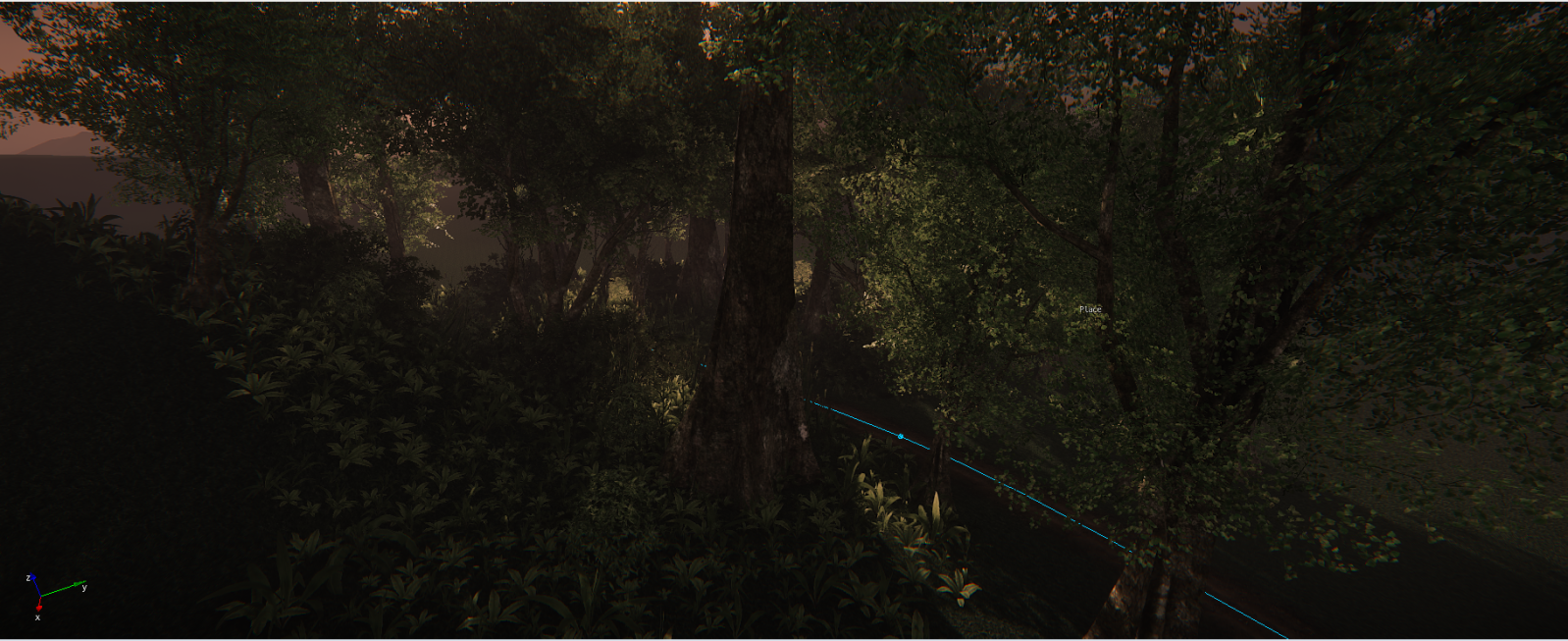 Ships
- HMS Shannon progress; Alex Connor
Alex has rebuilt this ship from the ground up, vastly increasing the amount of detail.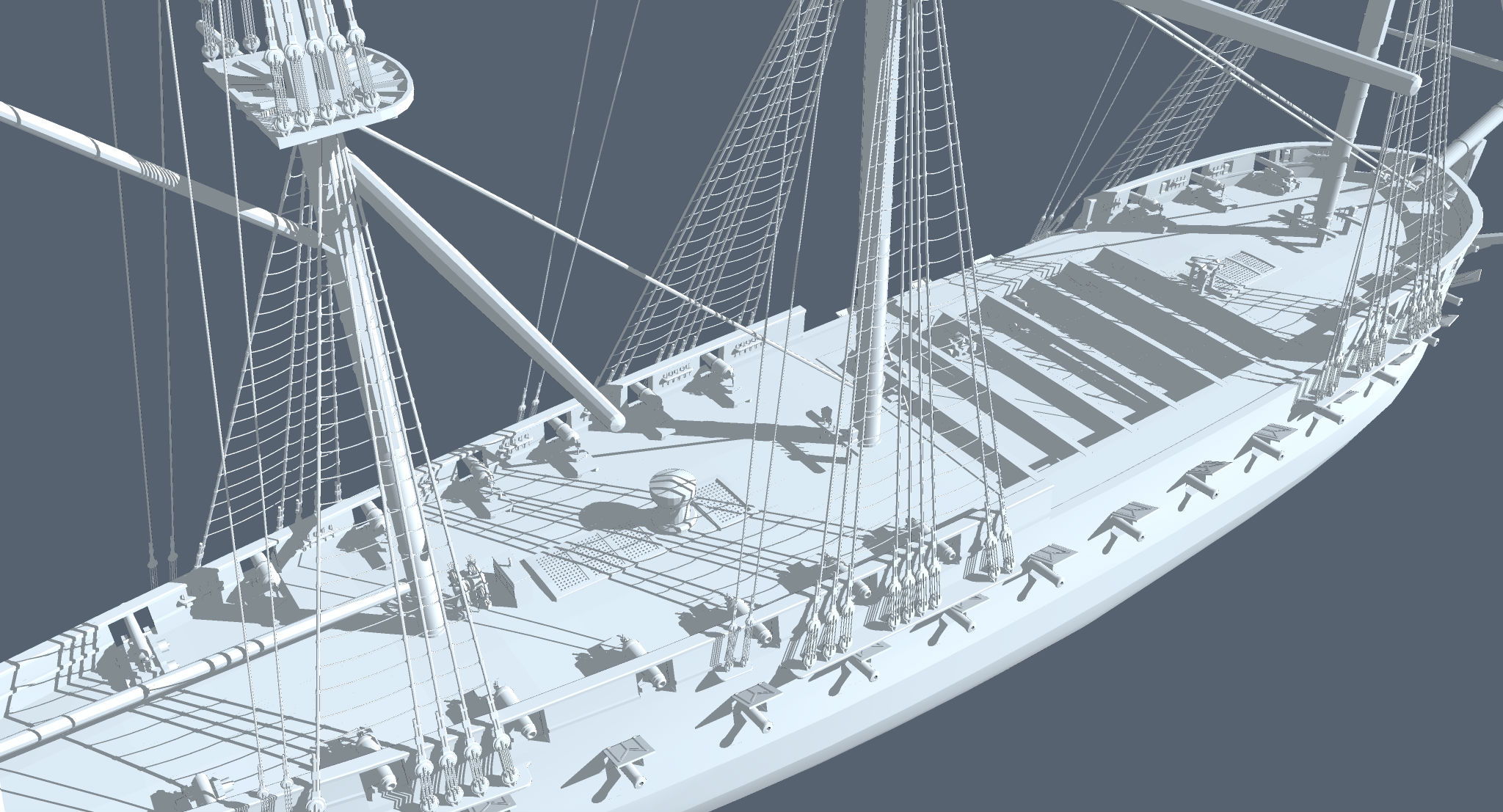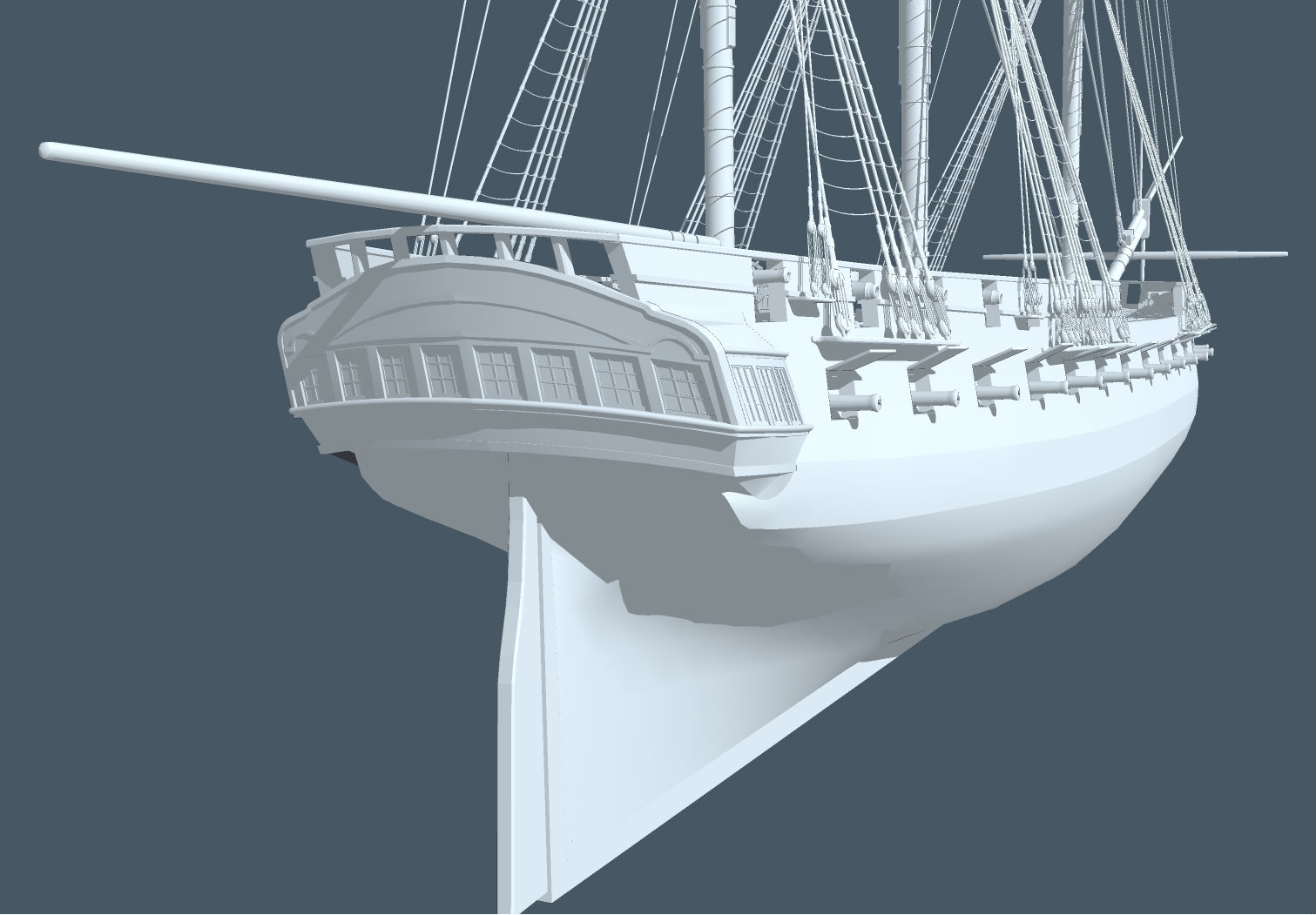 Weapons
- Axe concept art and models; SuperDurnius
This is a fantastic piece of concept art for various types of axes for the game: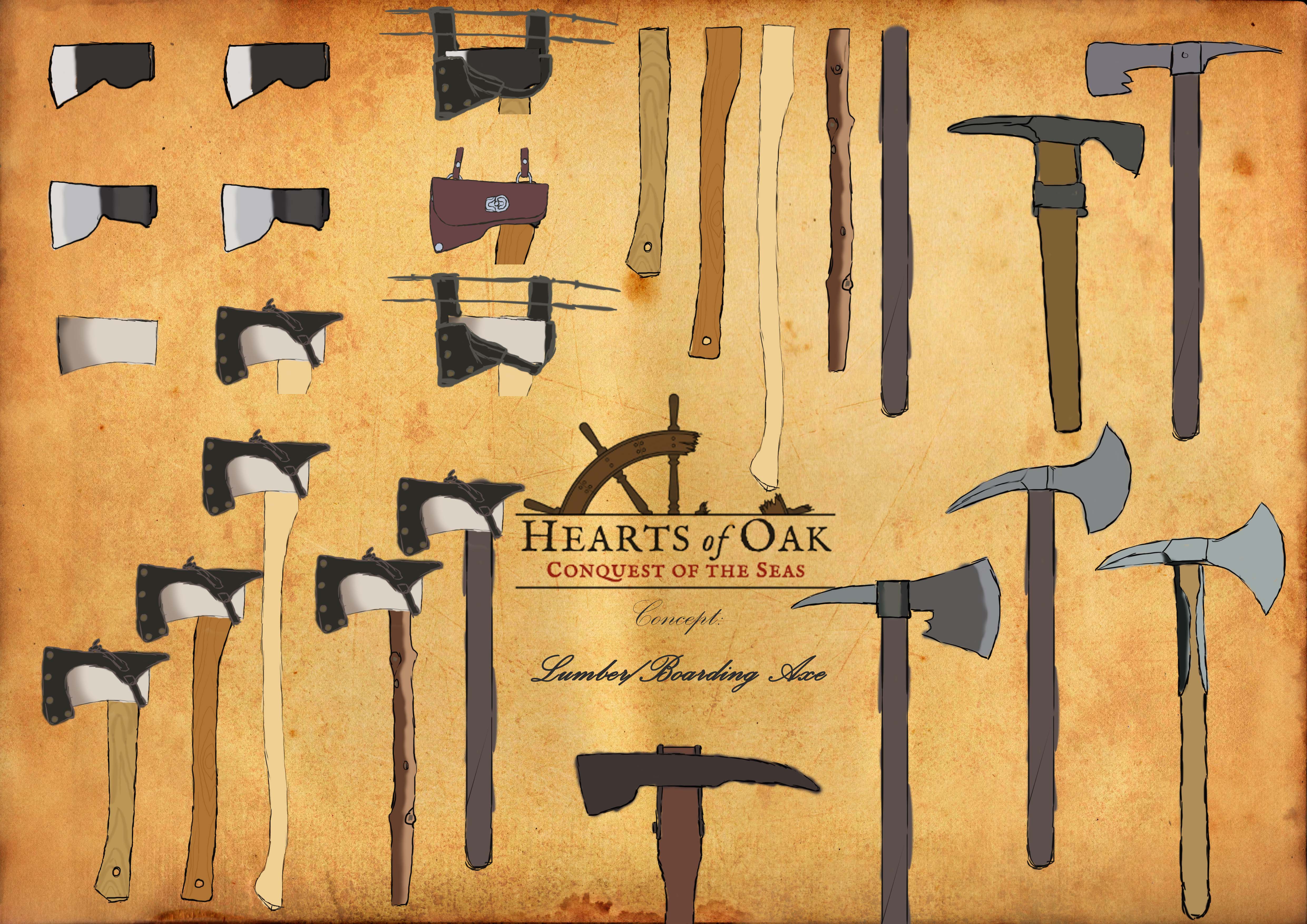 And here's a work-in-progress model, featuring different handles and a holster: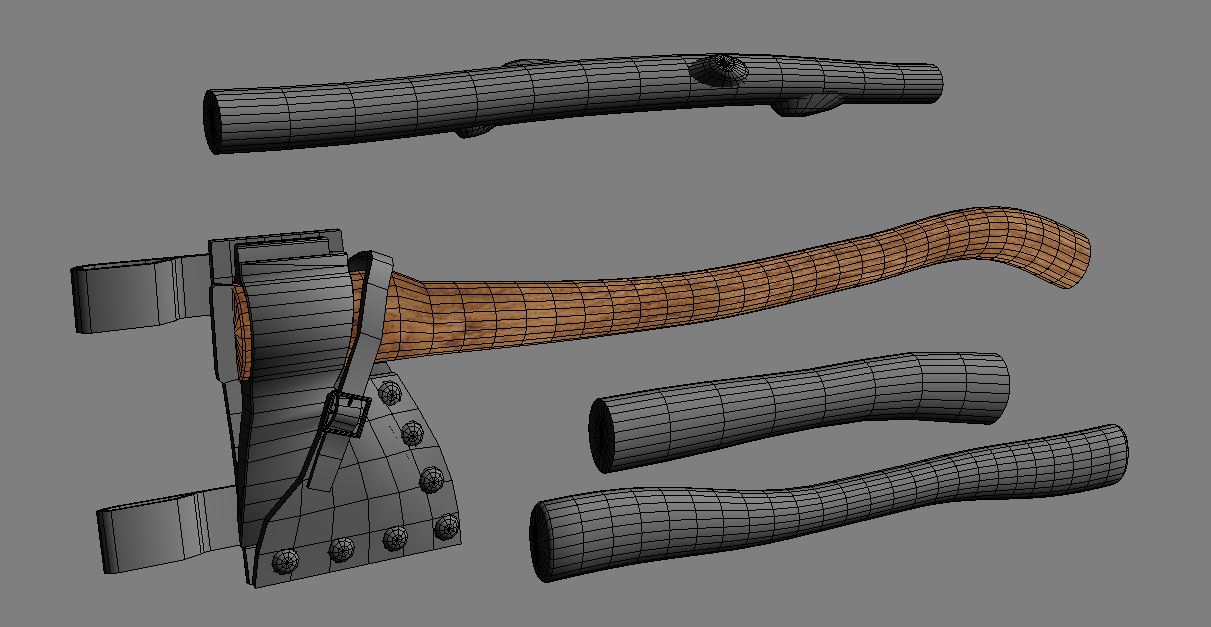 Music
To give you a taste of what's to come, we're regularly showcasing an original track, produced by one of our talented composers.
This week we have a folk song produced by J. Cava, which could be played in taverns in the game.
Below is a link to the track, along with some comments from the composer.
J.Cava wrote: I began to think about pirates in the tavern drinking rum, playing, betting, fighting. Explaining cursed treasure stories and music playing underneath. I also looked for some pictures in Google to inspire.

I'm a musician who likes adventure stories, sword fights and the music of other eras. I like to collect instruments and use them in my recordings.
So in this piece I mix traditional/folk instruments and their corresponding midi. Such as mandolin, guitar, whistle, tabor, spoons(and drunken pirates chanting "Hey!!").
Stay tuned for more original music soon!
Vacancies
We still have a few high-priority vacancies that need to be filled to help us make further progress on the game:
- Character modellers (we still don't have any!)
- Other 3D artists
- User Interface artists
- Texture/shader artists
- Engine programmers/scripters
To apply to join the team, please head over to our Recruitment Forum and introduce yourself.
No formal qualifications are needed; you just need some free time and enthusiasm, though experience is helpful.
Please note: this project is non-commercial and so we are not offering payment to team members.
If you know someone else that might be able to help, please point them in our direction!
Remember, we're a volunteer community and we can't make this game happen without your help!
That's it for this week's progress; we'll have more updates for you soon!
Don't know what the Hearts of Oak project is? Take a look at our Frequently Asked Questions for more information.
*Please note that while we're aiming to post a new article each week, we can't always manage this, but we will post articles as regularly as we can!