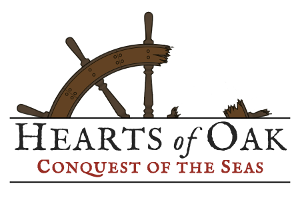 Welcome to another edition of our Hearts of Oak progress articles!
Each week*, we will bring you a summary of the latest development news, including work-in-progress screenshots and in-game footage, along with a more in-depth look at featured content.We've got a couple of new items to share this week, along with a few more from recent months that we couldn't fit in the previous article.
Engine Development
- World Map prototype; Captain Murphy and Armada
This is a basic concept for a functioning world map for the game, which could be used to travel quickly between islands.Using a high-resolution image of a contemporary Caribbean map, we were able to create a scene much like a chart table in a cabin... just a bit bigger!
In this video, we show off some placeholder 'tokens' which could be used to represent the player's ship and other ships on the map, as well as a fort model.The idea is to change the ship model depending on the type and size of ship it represents, and the token bases will have different colours to represent the nationality.Below is another design concept for how we could represent nationality on the token base: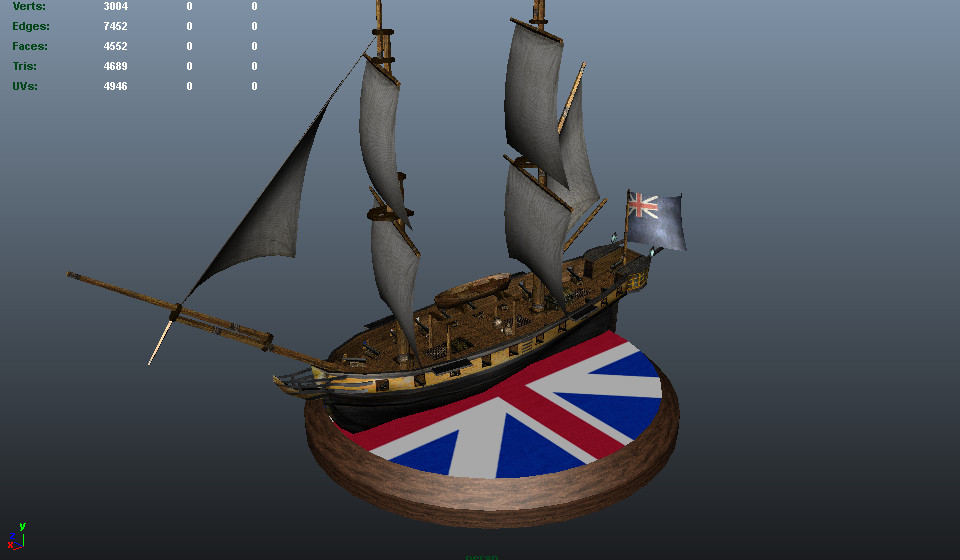 (Yes, that IS one of the World Map ships from PotC: New Horizons. Remember, it's just a placeholder.)
3D Models
There are several sub-categories of 3D assets to cover here, so below we'll list various types of assets, what they're called and who made them.
Architecture
- Fort tower; Wedori
Here's an excellent stone tower perched on the end of a harbour pier, complete with a spiral staircase.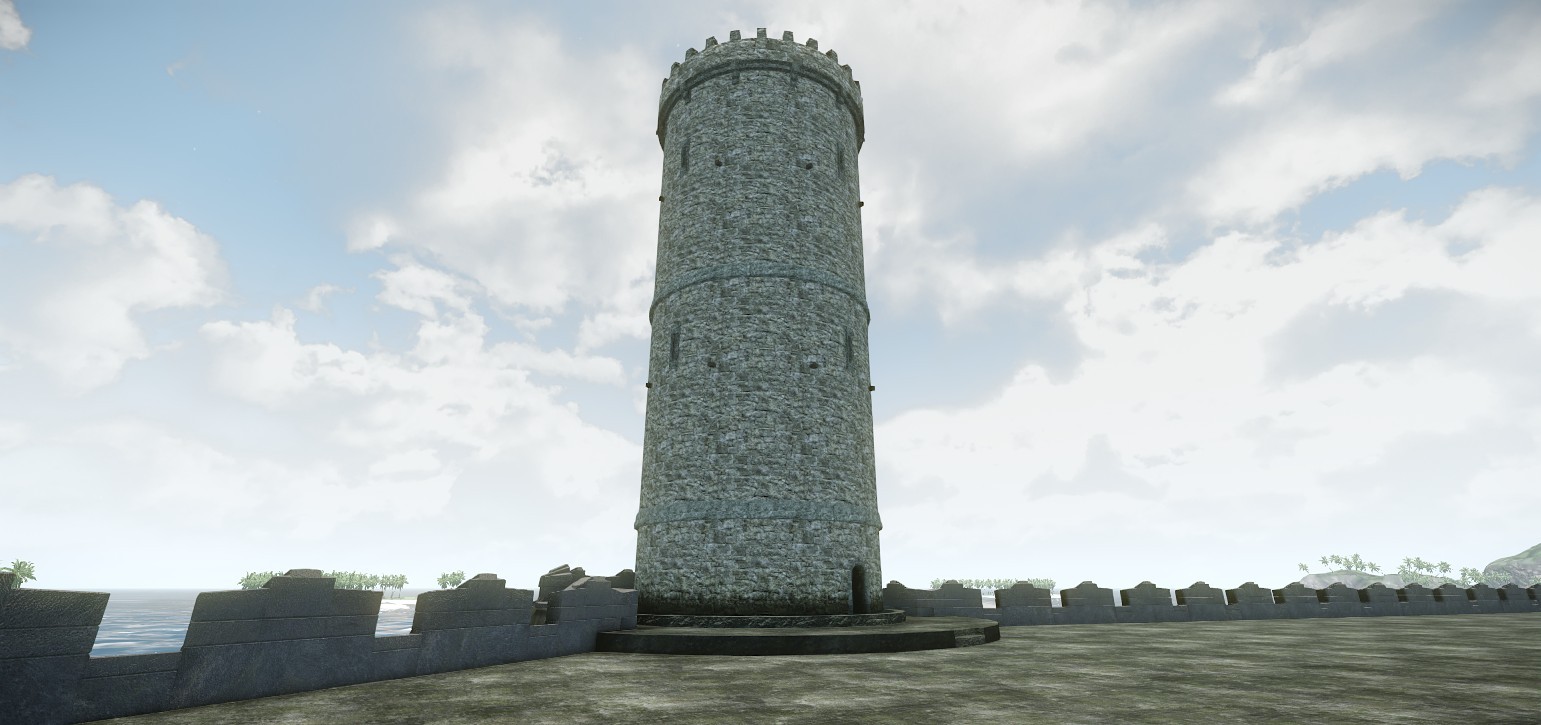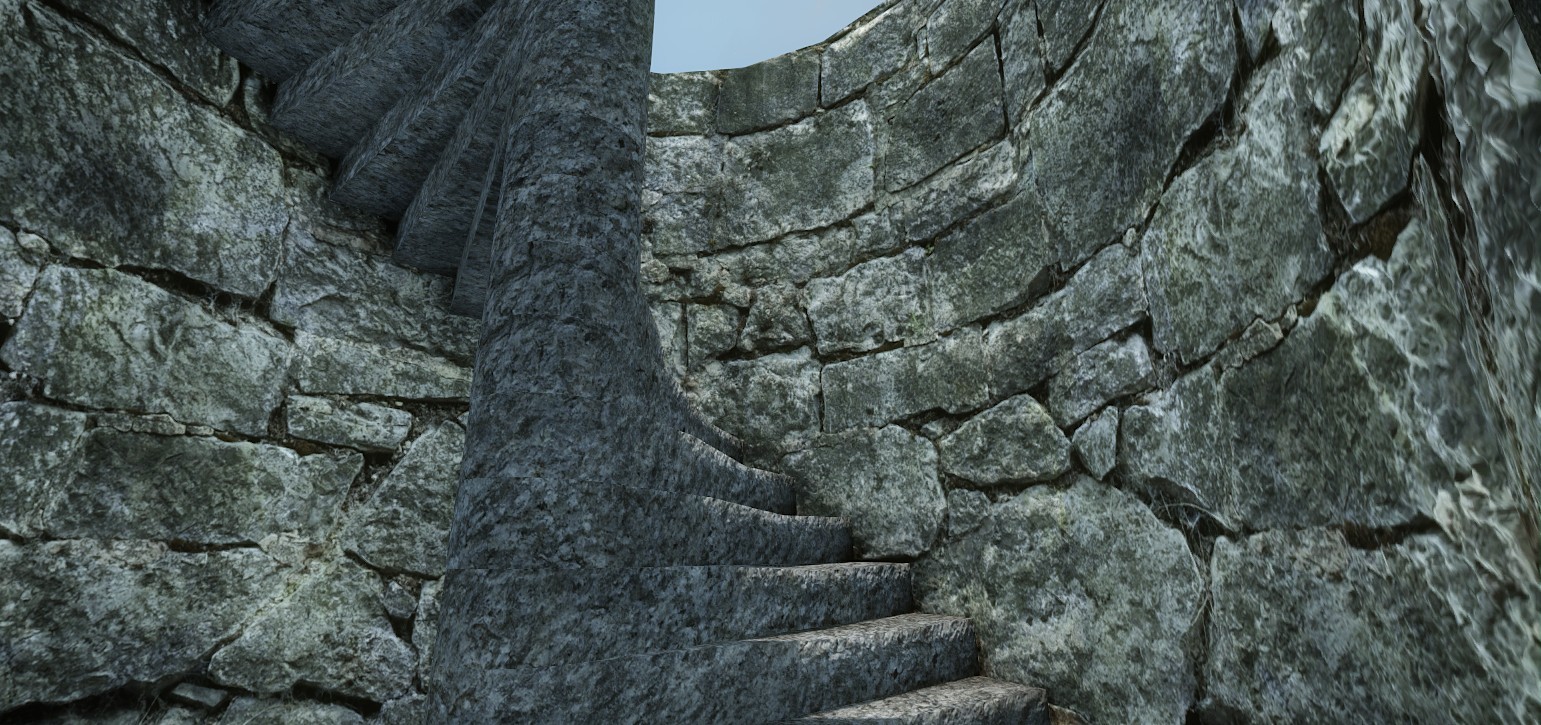 - Warehouse; Wedori
Alongside the tower above, here is a highly detailed warehouse featuring a full interior. That's a lot of barrels inside...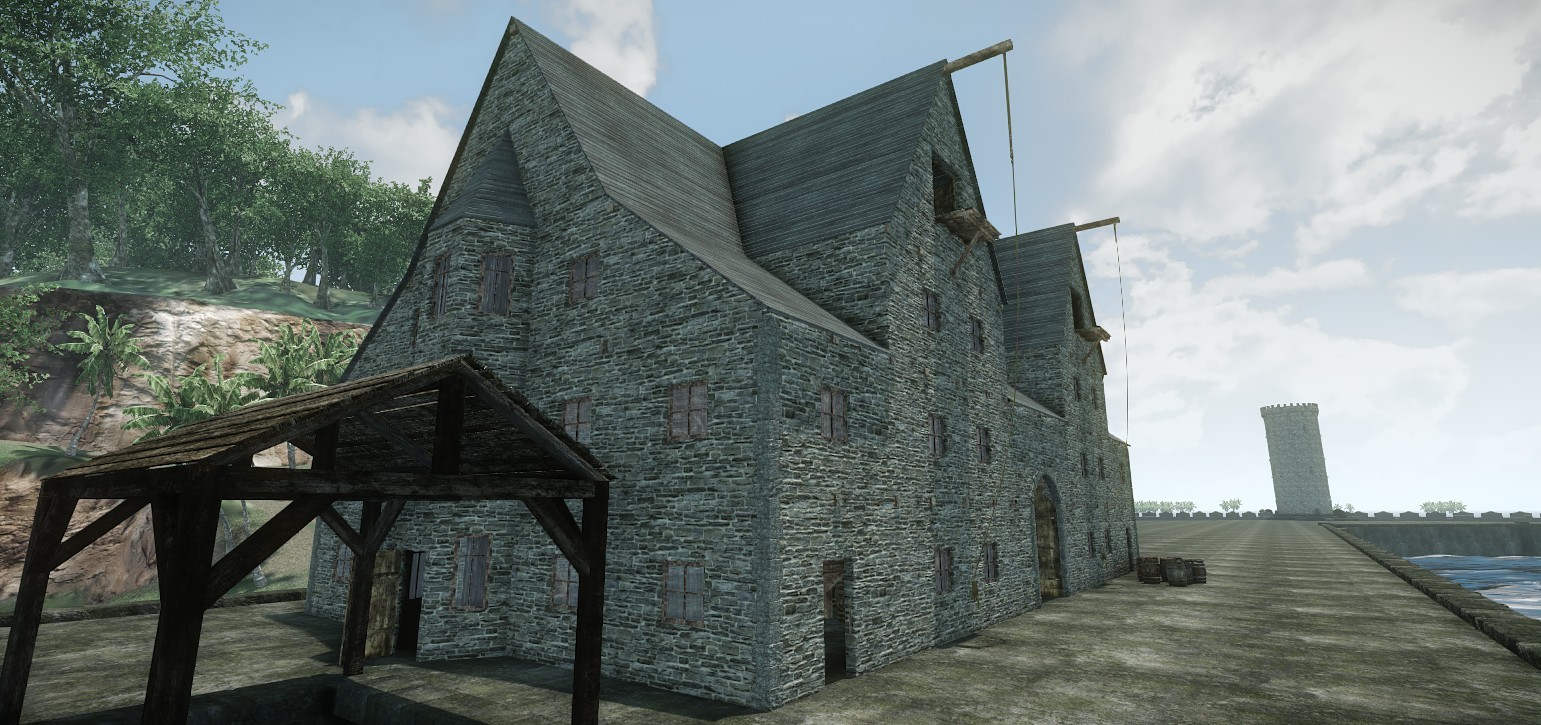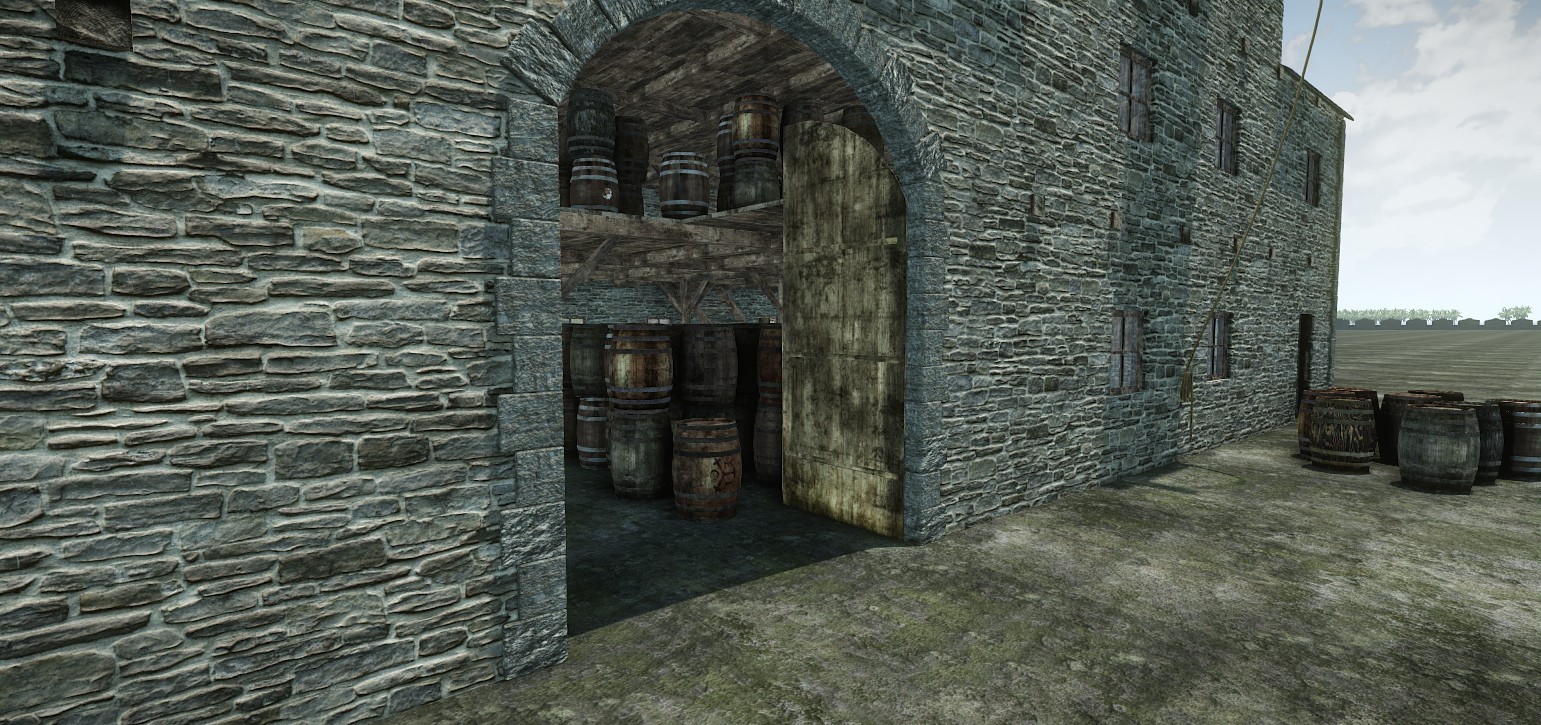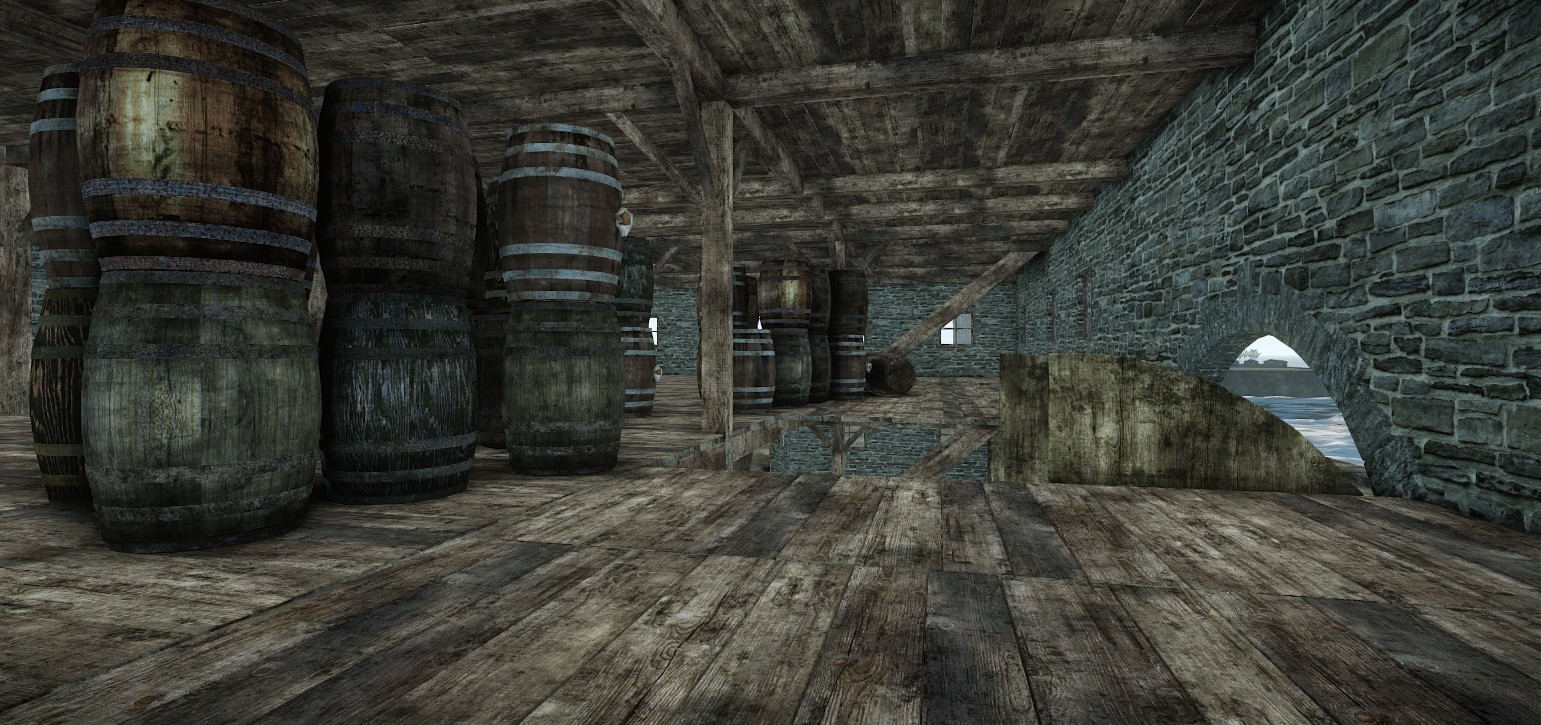 Terrain
- Beach textures; Wedori
Using some clever material settings and textures, Wedori has been busy working on some realistic beach textures that bring the landscape to life.
These create the illusion of depth and immense detail without wasting polygons, to make a flat surface seem rough and weathered.I think you'll agree the results speak for themselves: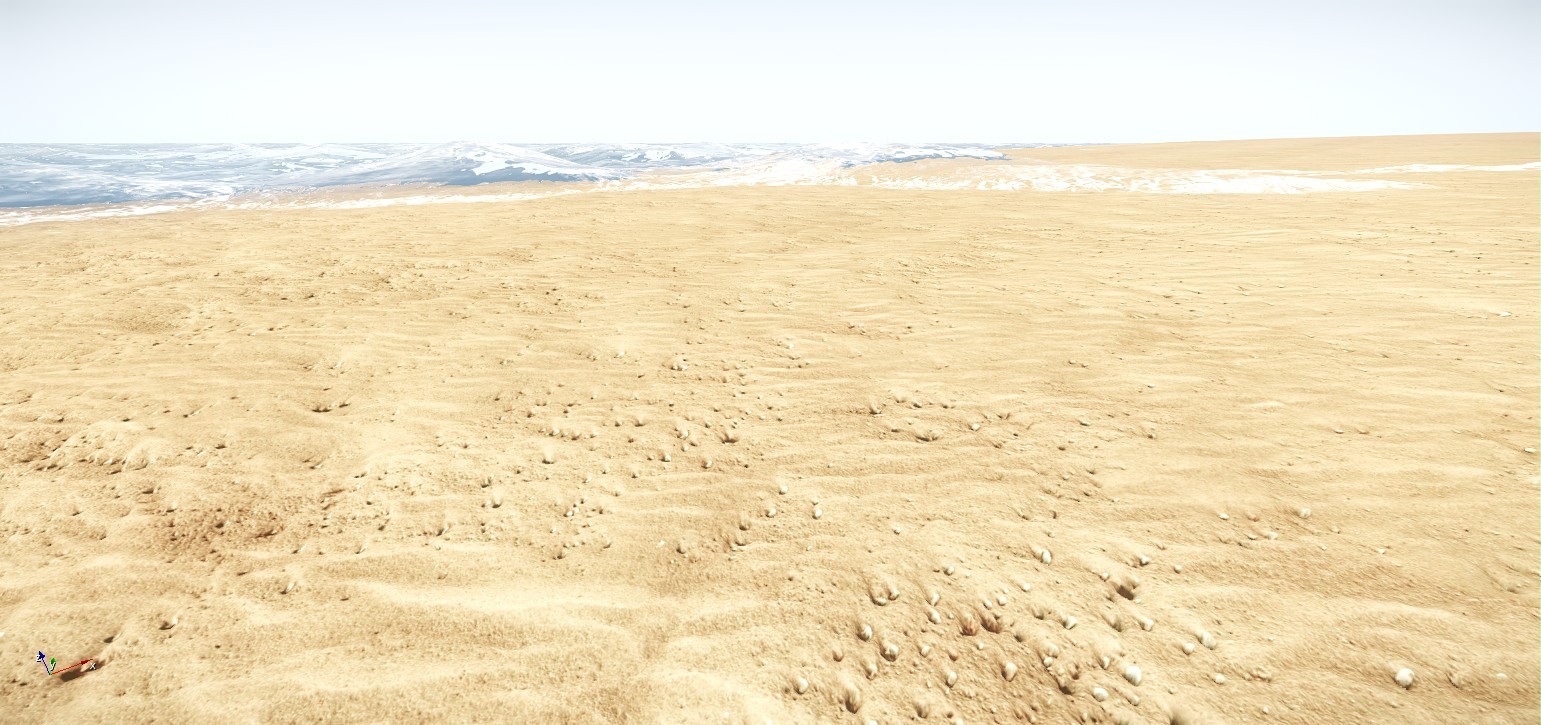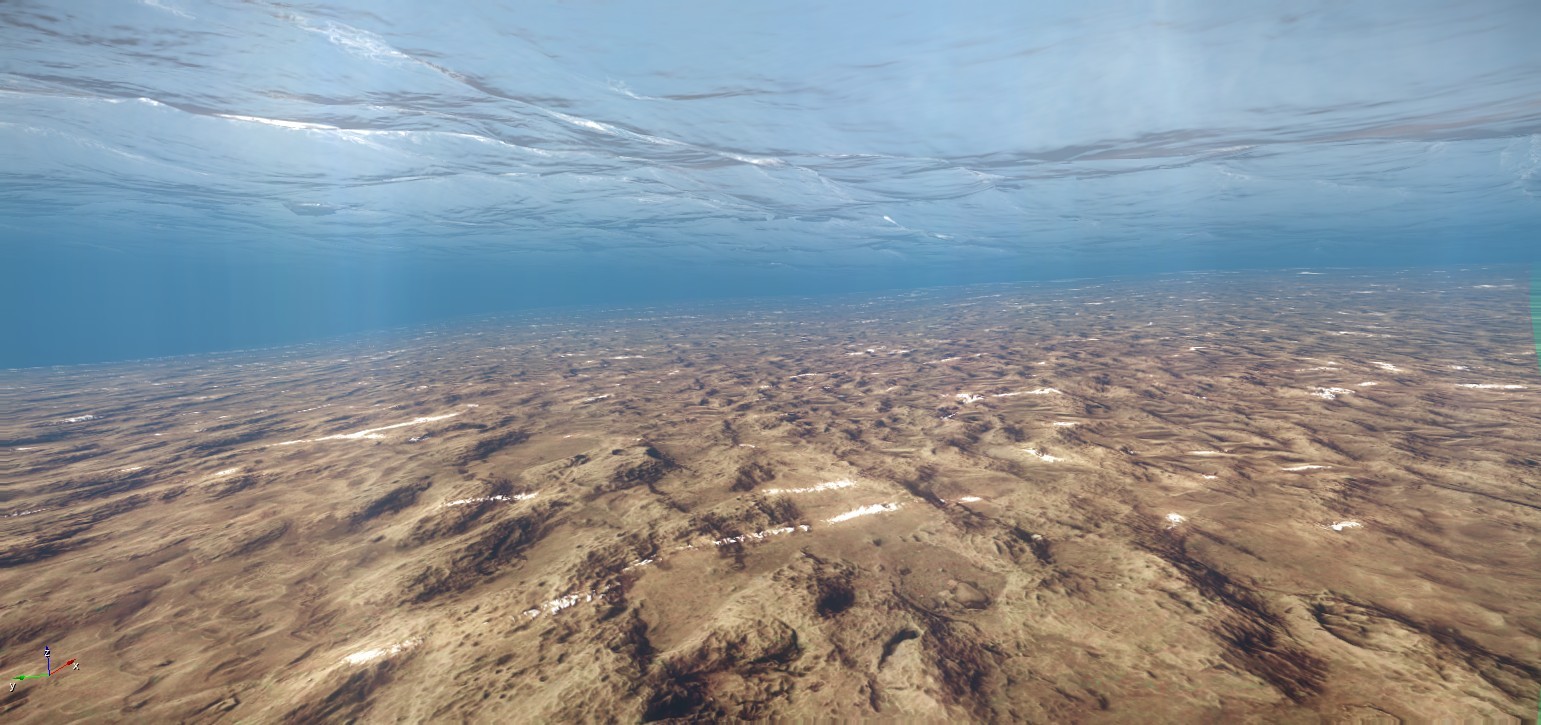 Ships
- Endeavour progress; ODemuth
ODemuth has been doing a lot of work on the interior of his Endeavour recently, and below you can see a cut-away section of the ship that shows off the details he's managed to include so far.The captain's cabin in particular has been given a beautiful floor!



- St Albans texture work; ODemuth
The St Albans continues to evolve, with her textures being tweaked to more closely resemble a contemporary Royal Navy paint scheme.In these images, you'll also notice shadows being cast on the sails, which are visible from both sides.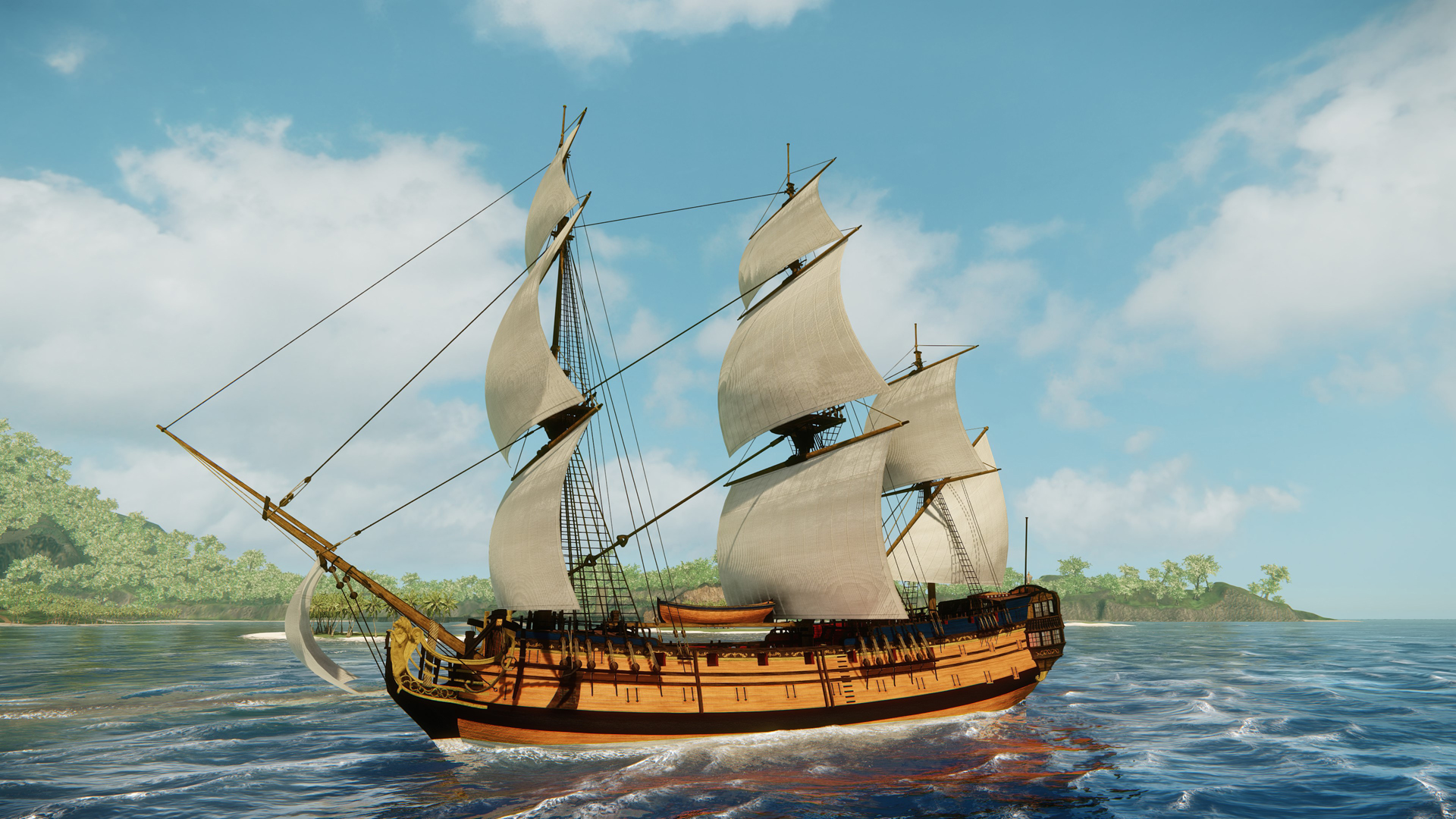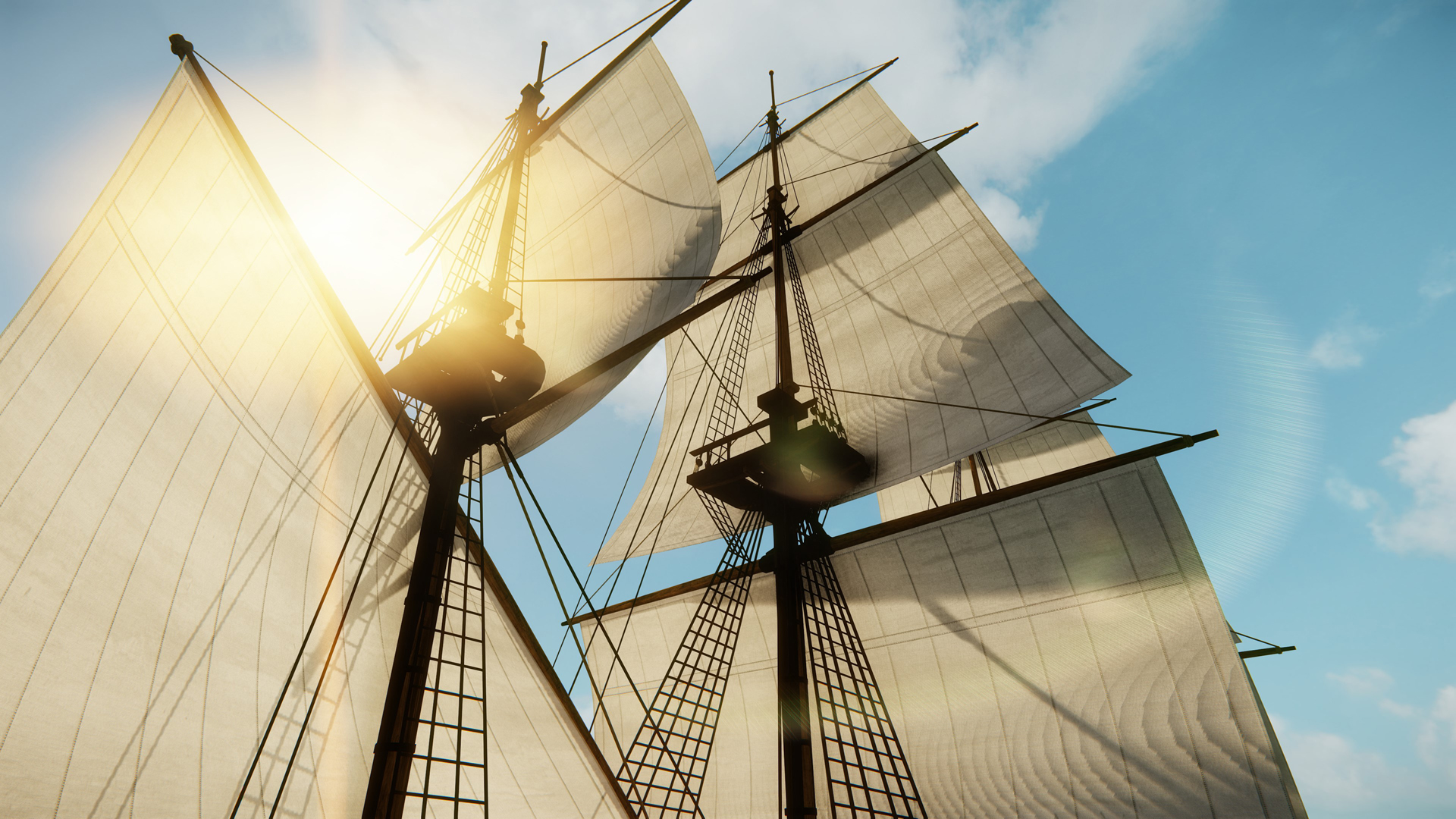 Scenery
- Carts; Killick
Here's a selection of carts that have recently been made, including an open cart, one with closed sides, and a wheelbarrow.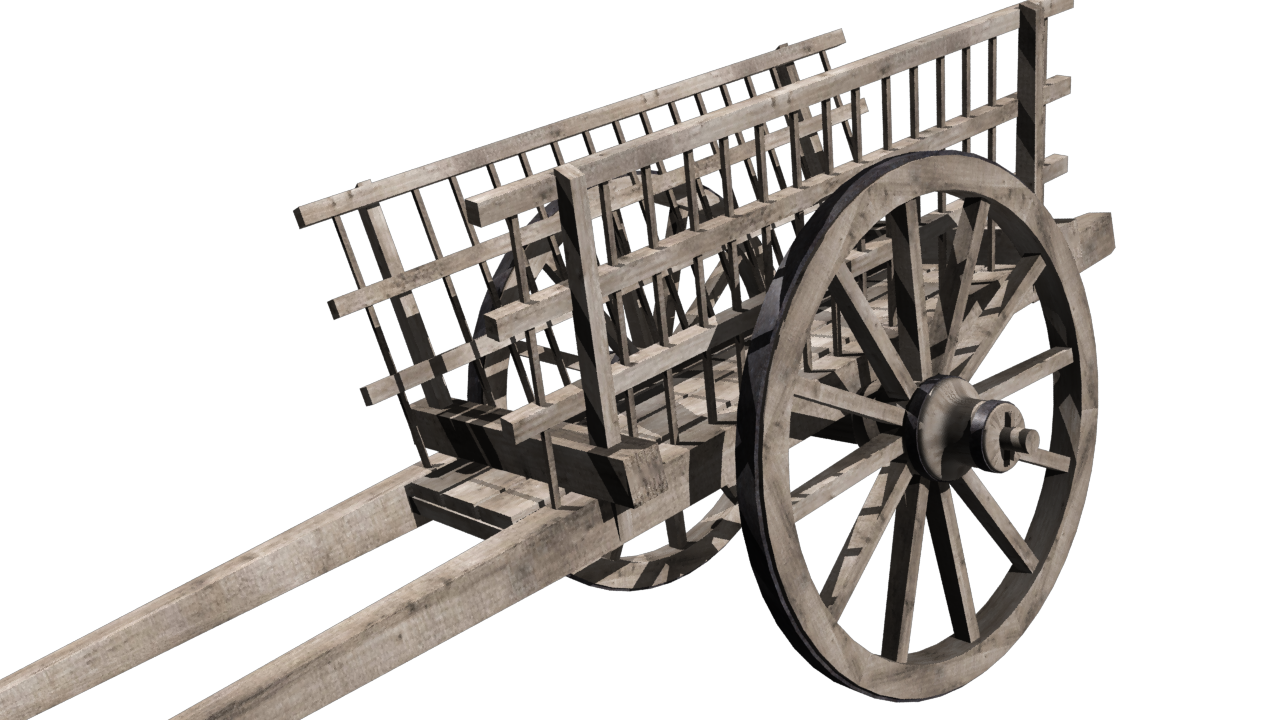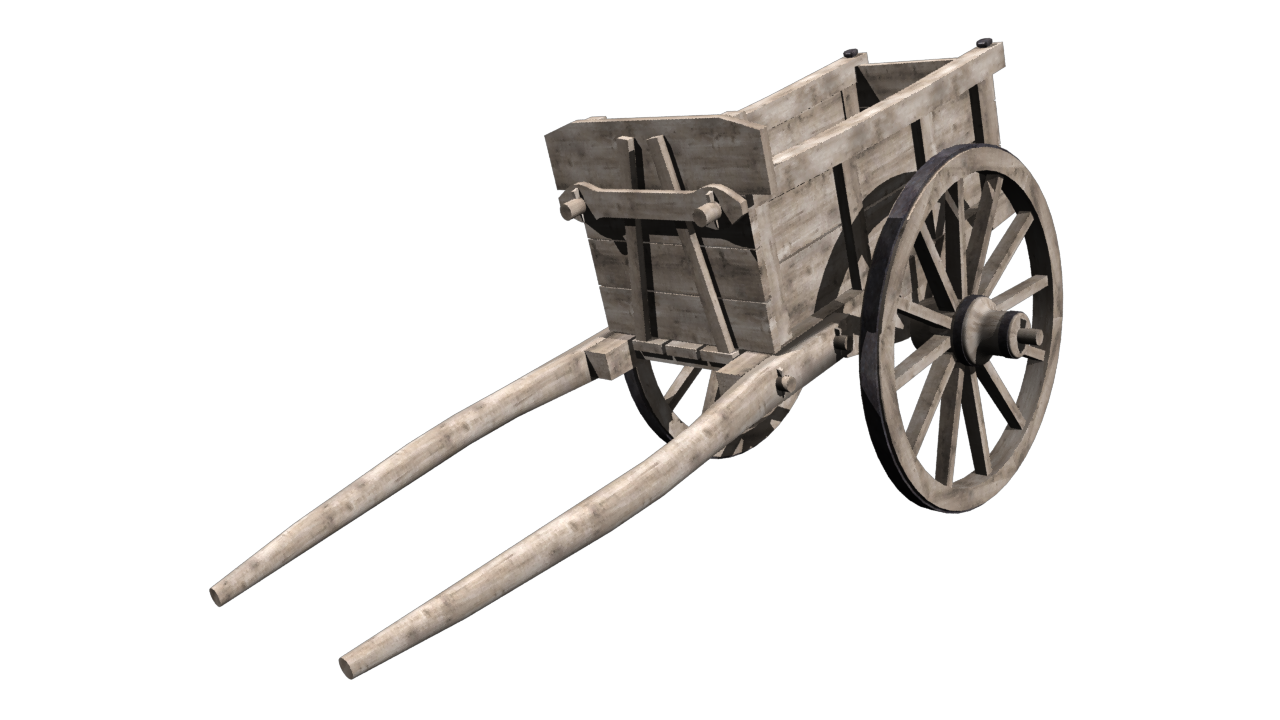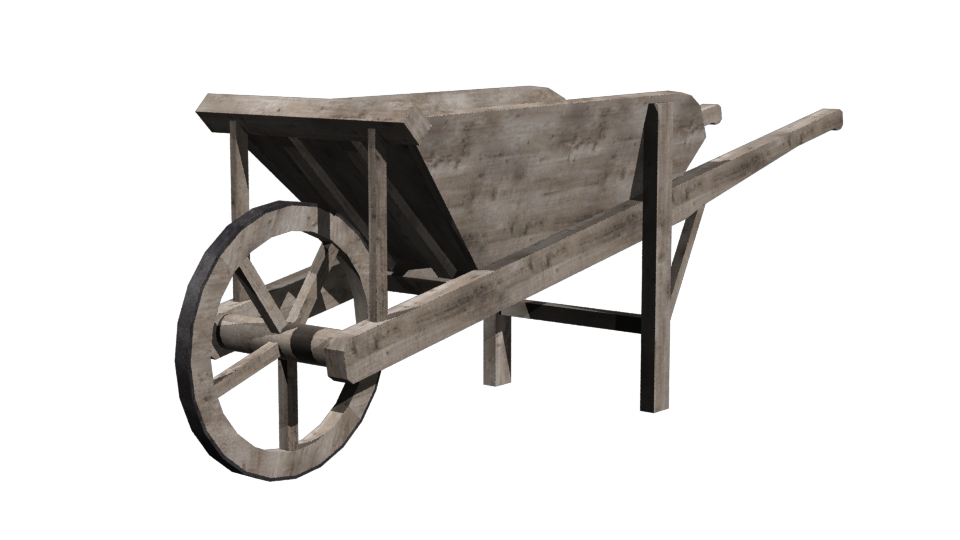 - Coins; Wedori
Gold! Yes, these are accurate 3D models of gold coins; Spanish escudos, to be precise.Below is an image from a modelling program showing several eight-escudo coins: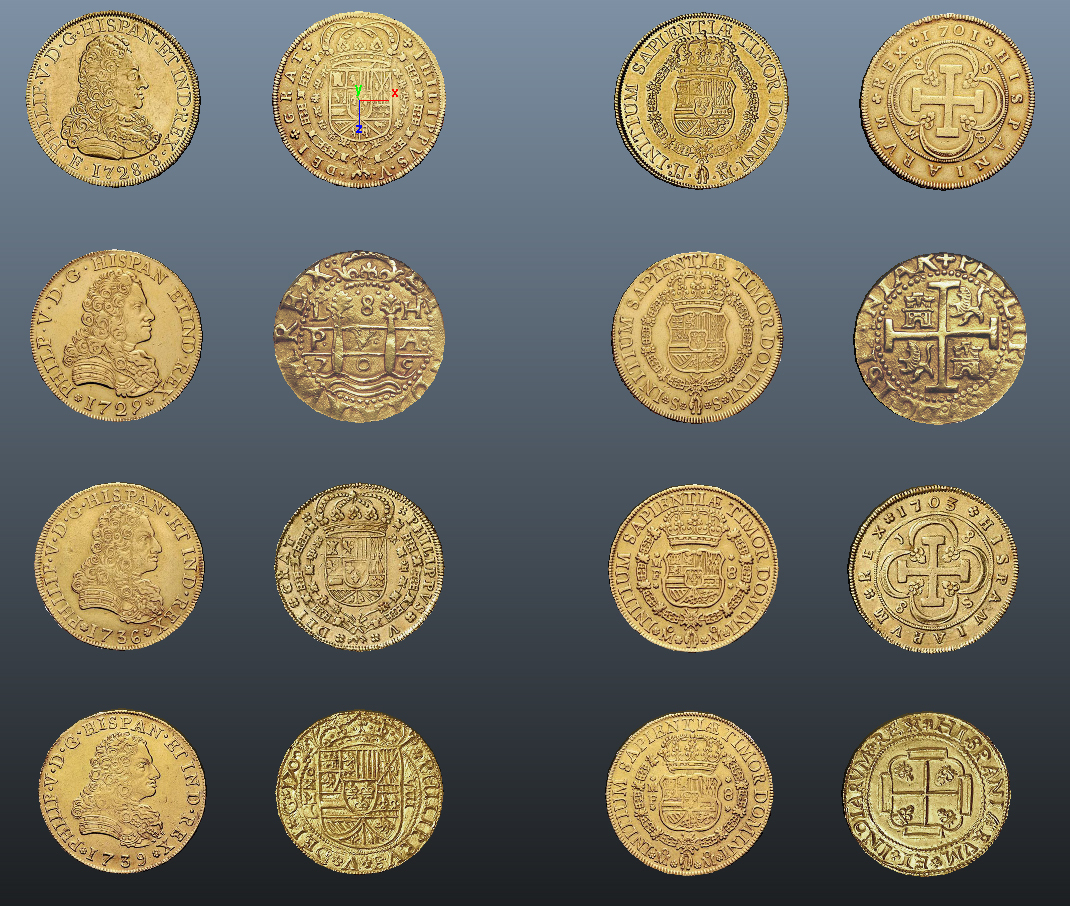 For a larger image showing half, 1, 2, 4 and 8-escudo coins in the engine, click here.And did you know: the term "doubloon" comes from the Spanish "doblón" (double), referring to a two-escudo coin.
Music
To give you a taste of what's to come, we're showcasing an original track in each article, produced by one of our talented composers.Last time, we showcased "Post Captain's Lullaby" by Flannery, and this week we've got a little more about what inspired the track and how it was made.
This YouTube clip of a performance by "The Itinerant Band" was discovered by Post Captain, and shows the original tune:
Flannery recently contacted the band to find out what the tune was called, and here's an extract from their response:
The tune being played is called "Childgrove." It is an old English country dance tune, dating from around 1701. It was originally published as part of an ongoing collection of dance tune books published by John Playford and his descendants titled "The English Dancing Master."
The Youtube video rendition was an adaptation of an arrangement that we recorded on our CD "The Road Out of Town" and you can hear a clip of the full recording on our distributor's site here: Cdbaby.com
Below are Flannery's thoughts of this piece of music, and how he composed his own unique version of it:
Flannery wrote: I immediately fell in love with the theme of it, and the whole dramatic and theatrical aspect of it grew instantly to the idea you have heard so far.
I plan to make it a little longer, and I have a few other themes that will intertwine with what is there now - but that's how it all came to be.

I had no original name for the piece though - as the YouTube clip never mentions this, and Post Captain himself did not know.
But I kind of like the name I gave it. Even though it bears Post Captain's name, and it felt like a way to give him credit - it also has a more deep, and creative meaning to it I guess...

I just pictured a lone ship sailing - a small naval ship - where its captain (or Post Captain) feels safe in his quarters, and is about to go to bed - blowing out the candle lights...
This is the intro part with only the dulcimer alone. Kind of merry and light on its feet.
But as the lights go out... a dark shadow is barely visible in the wake of the unsuspecting ship... a pirate ship glides out of the mist - closing in on the naval ship.
This is the dramatic tone of the cellos and bassoons - and from this point on the music kind of speaks for itself - it's the chase, being caught, boarded and defeated.
Hence there is a kind of ironic and sarcastic tone in the name "Post Captain's Lullaby".
At least that's how the music comes to me in pictures while I compose. It's writing a story with tones and emotions.
Stay tuned for more original music next week!
Vacancies
We still have a few high-priority vacancies that need to be filled to help us make further progress on the game:
- Character modellers (and other 3D artists)
- User Interface artists
- Texture/shader artists
- Engine programmers/scripters
Remember, we're a volunteer community and we can't make this game happen without your help!
Do YOU have the skills and the enthusiasm to fill one of these roles? Head on over to our recruitment forum and introduce yourself!
Do you know someone else that might be able to help? If so, please point them in our direction!
Please note: this project is NON-COMMERCIAL and so we are not offering payment to team members.
In Other News...
- New Horizons Build 14 Beta 3.2 released!
In case you missed it, fans of our popular mod for Pirates of the Caribbean will be pleased to hear that we have a new update now available.You can download the mod right here: Moddb.com
To read more about the new version and its content, take a look at the release article here.
- GOG campaign for PotC and CoAS
Have you always wanted to play one of our excellent mods, but never been able to get hold of the games needed to make them work?
Well, this might be our best chance at making legitimate digital versions of PotC and CoAS available online.
All you have to do to support us is vote for these games over on GOG. If either game gets enough votes, it might be considered for digital distribution on the site!
To vote for PotC (the game needed to play our New Horizons mod), click here.
To vote for CoAS (the game needed to play the Gentlemen of Fortune mods), click here.
For more information, check out our more detailed article.
That's it for this week's progress; we'll have more updates for you soon!
Don't know what the Hearts of Oak project is? Take a look at our Frequently Asked Questions for more information.
*Please note that while we're aiming to post a new article each week, we can't always manage this, but we will post articles as regularly as we can!