As we move into our final week on Kickstarter, I wanted to give everyone an update on how the game has been doing and encourage those who have not yet pledged to consider helping us with the cause. We've managed to get 67% of our goal as of this writing, and with a significant final week push I think we can achieve our goal.
We have had a bunch of awesome developments over the past few weeks, and I wanted to get everyone caught up on the state of the game, what news is important to note and how we're planning to move forward with production. We've put out new trailers, made art style tweaks and even been able to announce a console version, so there's a lot to cover.
New Trailer
One of our biggest and most unexpected hurdles was in messaging the game to our audience. We get really limited responses early, and a strong part of that was the public perception of the game. Bluntly, they didn't know what it was about. We've been slowly building up Grave's story and haven't wanted to reveal too much. The game is very inspired by surrealist art and film, and we don't want to ruin the experience by revealing too much. Part of the journey is that discovery.
That being said, what we found out was that we hadn't hit the right tone with our original trailer. The first trailer, which was produced in our hotel during GDC with footage taken from me playing on a rented laptop, hadn't done much for communicating the game's tone or style. Many people thought it looked generic, and couldn't really see what made the experience stand out.
Updated Art Style
On observation we made early on is that the game wasn't expressing it's more surrealist nature in a lot of elements of our presentation. Our original goal for the game was to build a realistic style, but to create abstract and strange imagery within it. This seemed like sound logic, but it can be really difficult to express to the audience. It also has a tendency to fall into the crowd of other quasi-realistic games. After some debate, we decided to explore a few changes.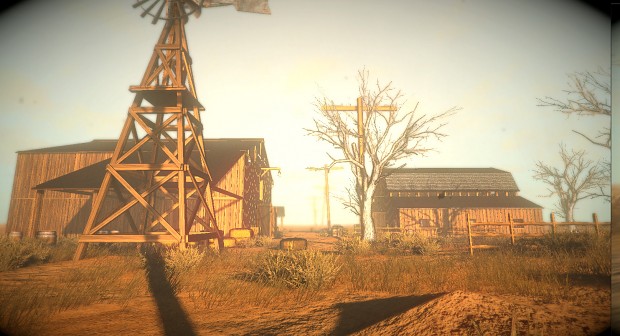 The new visual style is primarily a shader and color change, but is based on our observations of surrealist paintings, particularly those by Salvador Dali. We've noticed a tendency for his imagery to include dark gradients around the edges of surfaces to create depth, so we're now employing a similar technique on our characters, almost like an inverse rim-lighting effect.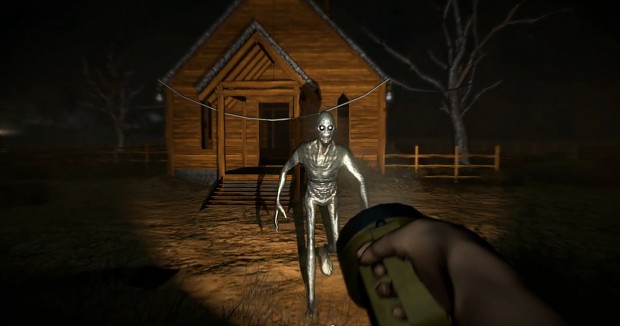 So far, we're very pleased with the reactions we've gotten and feel it matches our intended expectations for the audience a lot better. It helps us reinforce the concept behind the experience and is also really interesting to look at. It's particularly striking to observe in the Oculus Rift, almost like you are inside a surrealist dreamscape. We're excited to be providing a demo with the new visuals soon.
Xbox One Version
We managed to connect with Microsoft during The Mix at GDC, and we were able to announce that Grave is now being produced featuring Xbox One support. This is our first move to a console release, so we are extremely excited.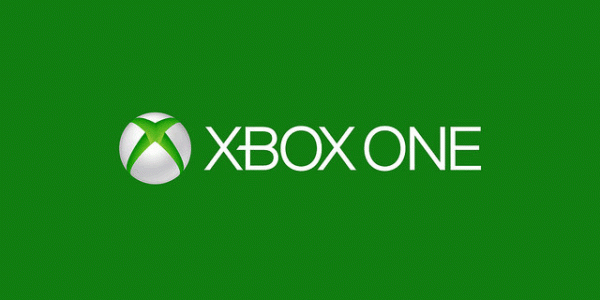 We are going to be self-publishing through the ID@Xbox program, and so far Microsoft has been great to us. Our personal contact is super responsive and they have a large infrastructure of support. Once we have access to a version of Unity that builds to Xbox One (which should be forthcoming soon), we will be able to officially start developing with the console version.
The deal with Microsoft is not exclusive, and we are currently attempting to move forward with negotiations with Sony, as well. As a small studio, it is certainly going to be challenging to tackle multiple versions, so we don't want to become overburdened.
Press Coverage
Whether we reach our goal or not, Grave has been featured at a huge number of press outlets, including some prominent ones, such as these listed below: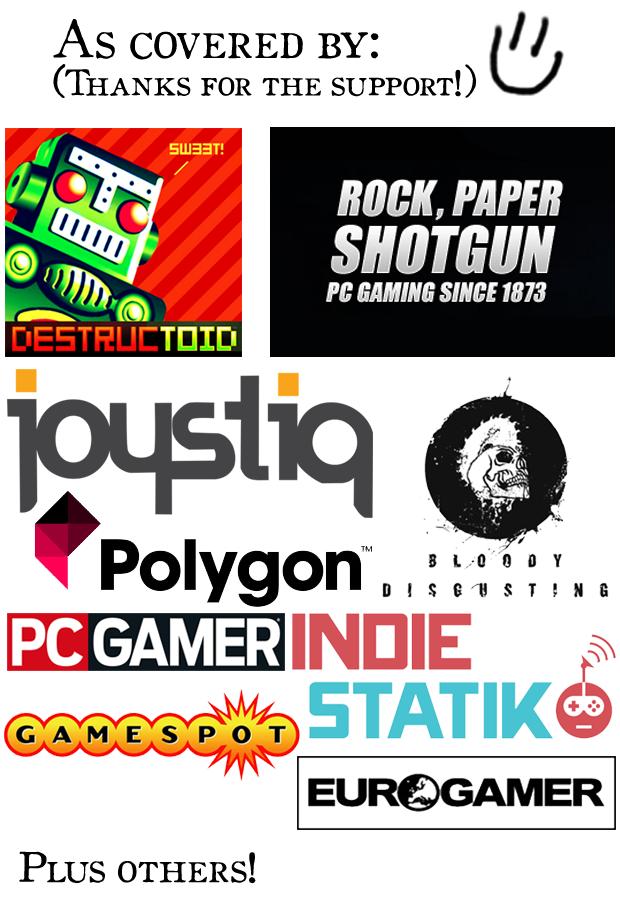 We are extremely pleased with the response we've gotten so far. If you haven't checked out the game on Kickstarter yet, please do! We'd love to hear from you as well, so let us know what you think of the game and how it is shaping up. This past month has been tremendous for us, and we are very thankful for all the support we've gotten. Thank you!