More devlog on our fangame of Doctor Who !
Holidays are just started, but we're still working on a really thin line. We have only a little week to finish the first version to-be-released of the game. And Christmas festivities won't help ! (as well as graduation 2d movie, but that's an other story).
A very early stage of the wedding scene. If we've got time to include it !
Anyway, Newgrounds interactivity additions are progressing, load & save system is a lot more easy to integrate rather than creating one from scratch. A good point taken from an API like the one they provide.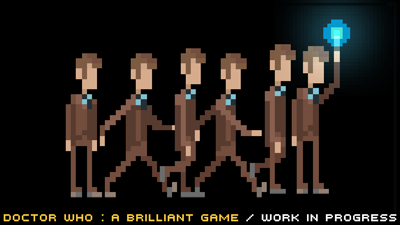 Pixel simplistic animation of the tenth doctor
Almost all the backgrounds are started, 50% are finished (unusal precision >>) . 75% of the characters are made, and 40% of them still needs their 4 frames of walk animations. As well as more animations for unique scenes (War Doctor which sonics the prison door as an example). But those are far more about details. And we might add more unique animations after the first release.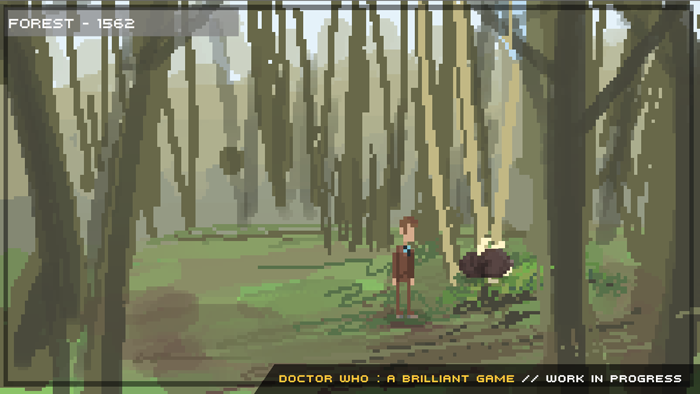 Also early stage of the Rabbit Scene. This, will be surely included in time !
Still not reaching more than 30% of the minigames. And this is a huge part. But that will be certainly done in time.
That's all, see you soon ! (maybe for tardis interior ?...)