Dear Community,
To boost the summer feeling we proudly present you a flyby through "Seclusion", a level set deep in the secluded forest of an American mountain range. This retreat is for one of the military's most decorated Generals. His lavish mansion, a retirement gift, and testament to his years of service and battles won. In stark contrast to the turmoil of battle, the only thing disrupting the crisp morning air is the sound of birds and loons at the lakeside.
This morning, that calm was shattered by the sounds of gunfire.
Enough words, sit back and enjoy!
Seclusion
Level Design, Lighting and Optimisation by Matt "mjl86" Lefevere
With the help of our talented team of artists, led by art director Peter Aldred.
Jason "Midwinterdreams" Matthews
Ben "Fleafa" Calvert-Lee
Stefan "Rockstar6" Groenewoud
Blake "Kaze369" Mitchell
Kiory "Kiory" Freeman
Eugene "Eugene" Chu
And with the help of level designer Risto "restcrew" Jauhiainen.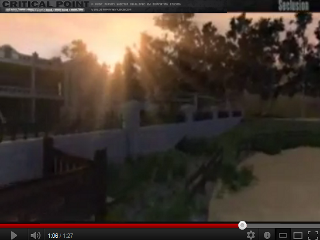 The video was brilliantly captured and edited by our video artist Wayne "MyPetGoldfish" who spent a lot of time doing so. Its been a big learning curve for us and we can now tell you that our next video is already in production. Big thanks go also to our talented and professional Music Composer, "JT Marrin"
Enjoy the rest of the summer holidays and click like on our facebook page if you want more like this!
Recruiting
The CPi team offers a well-established and professional base for you to join an indie team and gain valuable experience. In the last 2 years, we have seen 8 team members use their CPi portfolio work to obtain industry jobs at top developers like Crytek, EA, Vigil Games, Riot Games, DICE and others worldwide.
Yes, we work on a voluntary basis, but the benefits and opportunities it may open for you are priceless. Right now we are looking for the below members of staff:
- Experienced UScript Coder
- Environment Modeller and Texture Artist (with UDK knowledge)
- Weapons Animator
For these and other roles, please hit apply over on our official home page.
In the meantime take a look over at:
All the best,
Your Critical Point Team