Hello, everyone

TL;DR - Visited DevGAMM in Minsk with my game, got mostly positive feedback. Also, My artist left and I am actively looking for a new one.
First of all. My artist left me. Mainly because I'm an asshole. And our opinions of game's direction became too different. That's sad, of course. But stuff like that tends to happen in indie gamedev. I've got my code of a playable game. It will take some time to find a new artist and redraw needed art, but i will make it anyway. So, as for now, I'm going on alone. That's ok and i don't feel no depression and stuff like that. So rest assured the game goes on.

//Hi! I'm Sergey, from Saratov. Game is — Cold Shell, arcade brawler … well it's Hotline Miami rpg.

That's how i welcomed people visiting my game's showcase stand at DevGAMM, Minsk. DevGAMM left me with mixed feelings, so let me share my experience.

Please note that this article is my subjective opinion. Take my words with a grain of salt and visit DevGAMM yourself to get your own opinion for best results.

So, what do we have: myself, DevGAMM ticket for $100. Saratov - Moscow - Minsk and back plane tickets (that was half of my total expenses). Office-level laptop struggling with 25 fps for my game. A banner, business cards. Booking for a local hostel.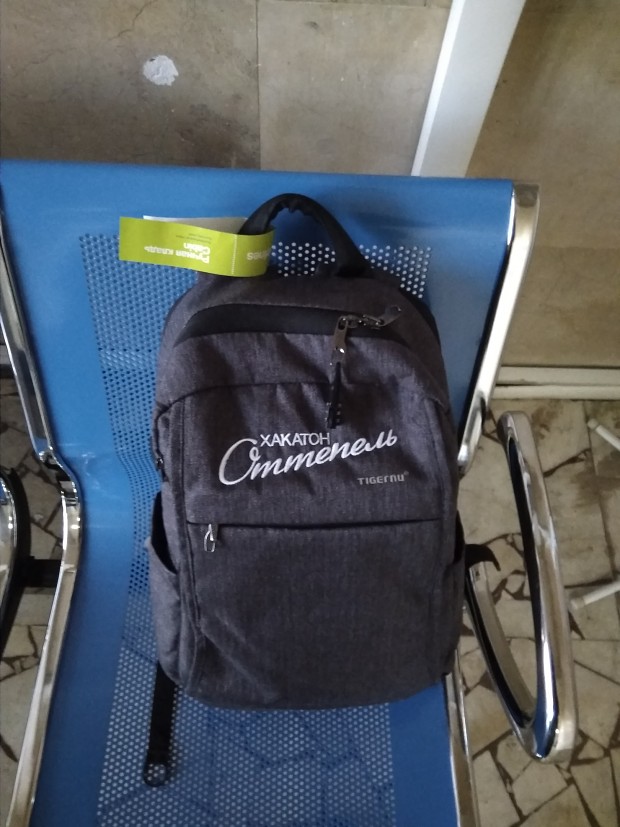 Arrived to Minsk, exchanged some local currency (around $150 for 3 days), taxi to hostel. There i drop my belongings and rush to pre party. Taxi drivers in Minsk are a-holes. If you think that your local taxi drivers are bad - visit Minsk. Never relax. Parked taxies are 2 to 4 times more expensive, so it would be better to walk instead. Use local Uber / Yandex taxi to get reasonable prices. Otherwise around 50% of taxi drivers will try to get more money from you.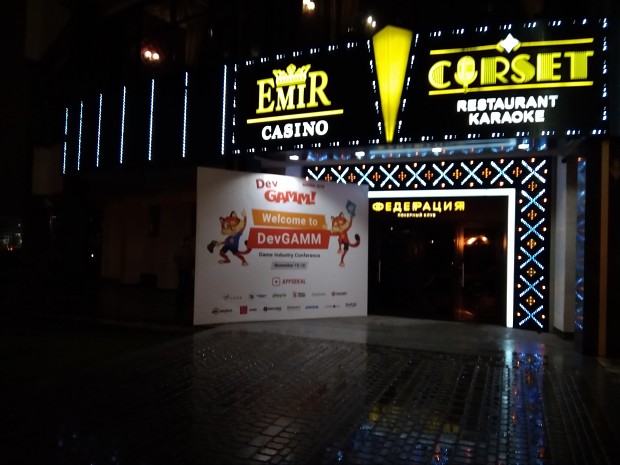 Here is the pre-party. Evening before DevGAMM opening. If an indie game developer is here for the first time it is possible to meet new friends. Or not. During the whole event i saw some glass-eyed indies walking mindlessly between stands and visiting lectures to take a break and sit.

//You just have to be bolder!

Nice advice, Mr. extrovert. Introverts don't work that way. If you have problems communicating people in crowded spaces (like i do) you are in trouble. Gladly, I've met some indie mates there and joined them for the rest of the conference, the event much better for me.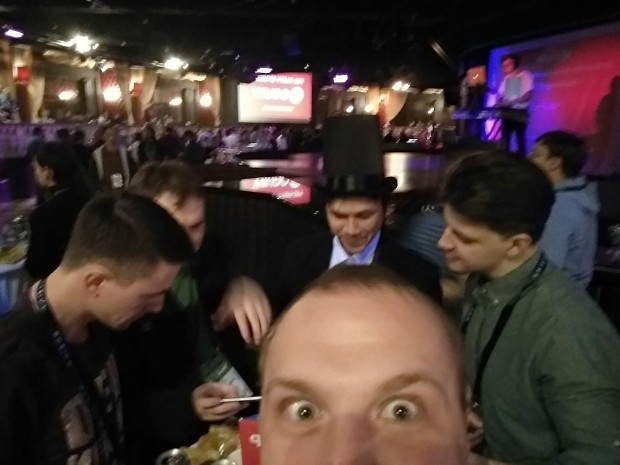 Day 1. My showcase is tomorrow, but i have my bag with laptop with me. Me and my game were invited to a (close-format) game design master class. Like an anti game-roast. Like no one is trying to destroy your game (and your mood with it) but provide constructive criticism instead. I demonstrated my game to several professional who gave me some awesome advises in like 20 minutes. That was simply the best part of the whole event for me.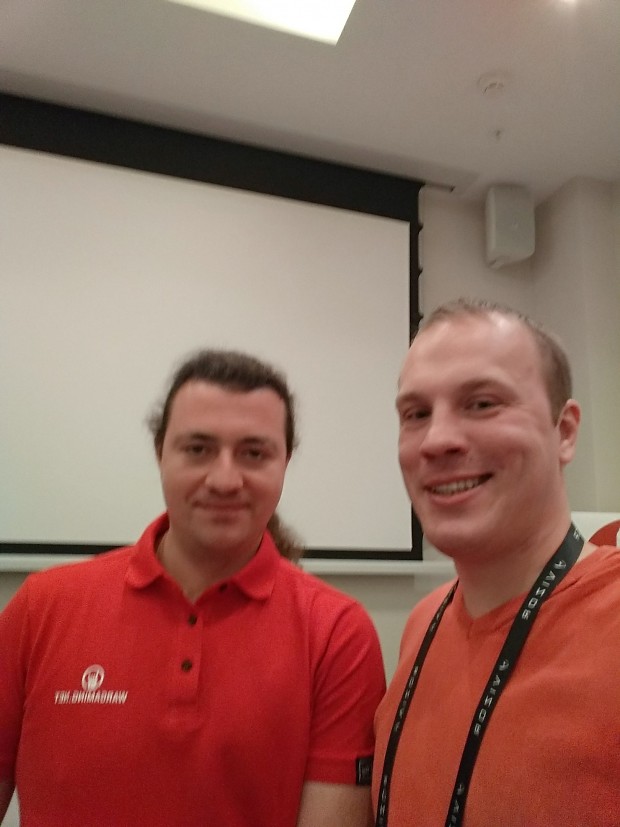 Then i tried to complete DevGAMM quest to win something but gave up quickly. 20 missions. You need internet for like half of them (post a photo, subscribe to social channels). WiFi (for standard tickets) was very, very, VERY bad and disconnected often. Everyone were warned about it beforehand, so no hard feelings. Determined people finished the quest in 2 or 3 hours, so it's just me being lazy. Then I checked out the games at the expo zone. Some photos: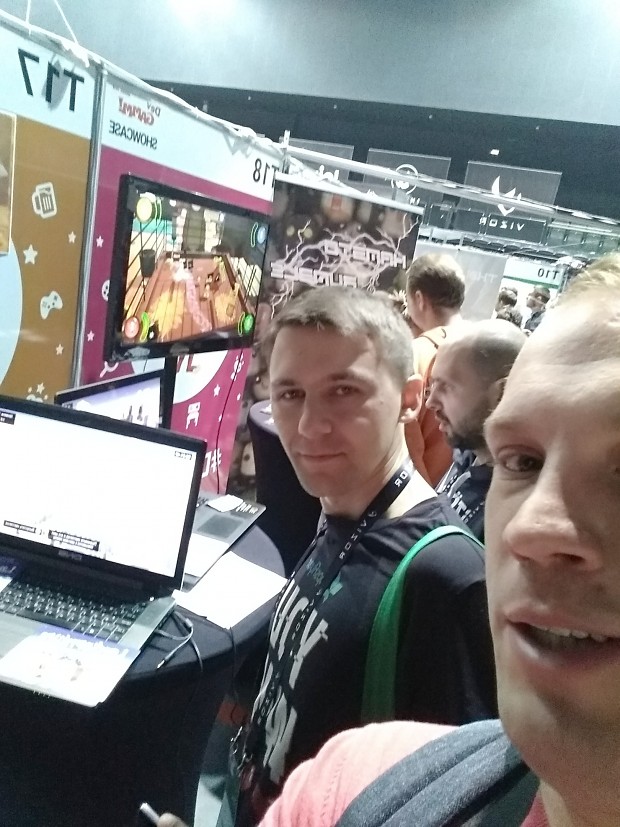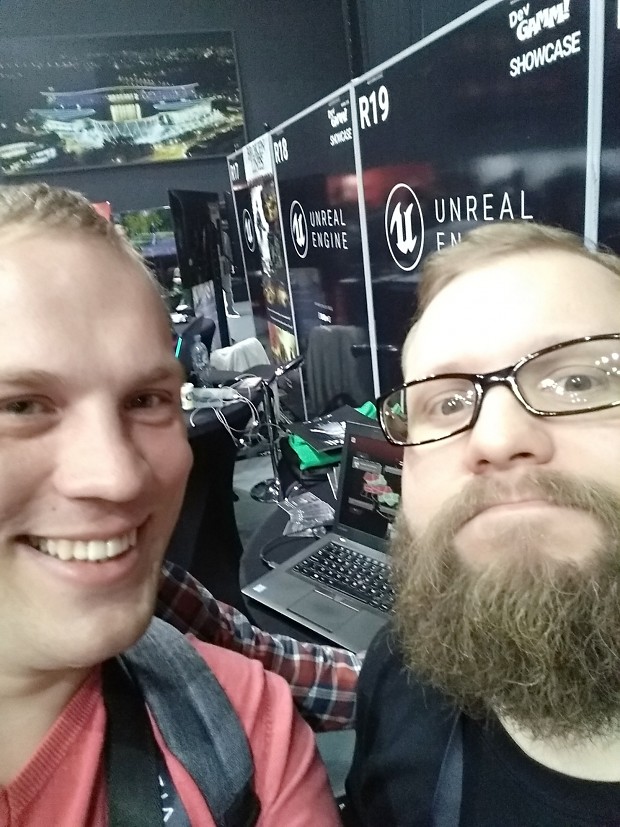 At this point i realized the big downside of DevGAMM. It has it's community already. Some praised developers with no released games, frequent visitors (everyone knows them, except me), «famous» people i have never heard about. Almost every visitor is a member of some group or party. It can be hard to join one. On the other hand, the organizers and professional developers are very very friendly and open people. I had a strange feeling about like there were arrogant pawns and down-to-earth kings and queens.
Snacks and coffee were free and plentiful. So i skipped my lunch at all times. After a break i've headed to the next activity i was invited to. 15 minuted interview on official DevGAMM live stream by "disgustingmen". I am at 6:30:00, if the time marker is broken. I was stressed, but it seemed to work out fine.

Interview on YouTube. Russian language only.

In the end of day 1 there was a party for business tickets only, so me with my friends went to some local cafe.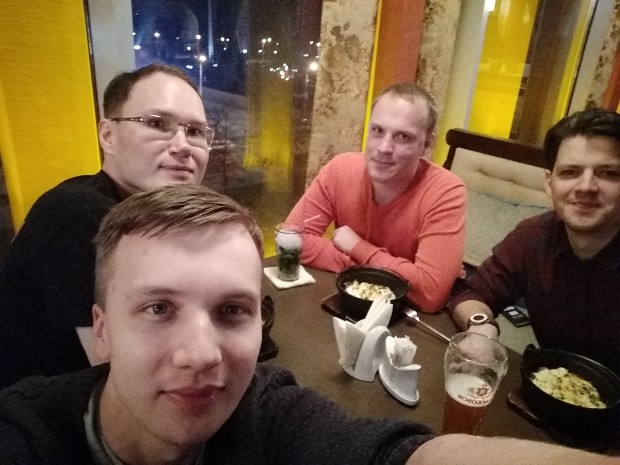 Police came to the hostel in the night - some strange person was trying to get into, screaming and cursing. It was some local lunatic trying to get money from hostels to basically just leave them alone. I slept poorly.

Day 2 — my showcase. The organizers warned participants multiple times, that it is extremely hard to showcase alone. But will it stop an indie developer? Ha ha, no! Ha ha, yes as it turned out. Standing there for 6 hours, pitching your game to people repeatedly is exhausting. Food/smoke/toilet - only if you leave your stand unattended. It is highly unlikely that someone will steal something from you, but someone may accidentally touch and drop your stuff. I asked my friends to watch the table while I was away. During one of those away times some «orange caps» from tiny build visited my stand. They played the game, grabbed a business card then left. Ouch.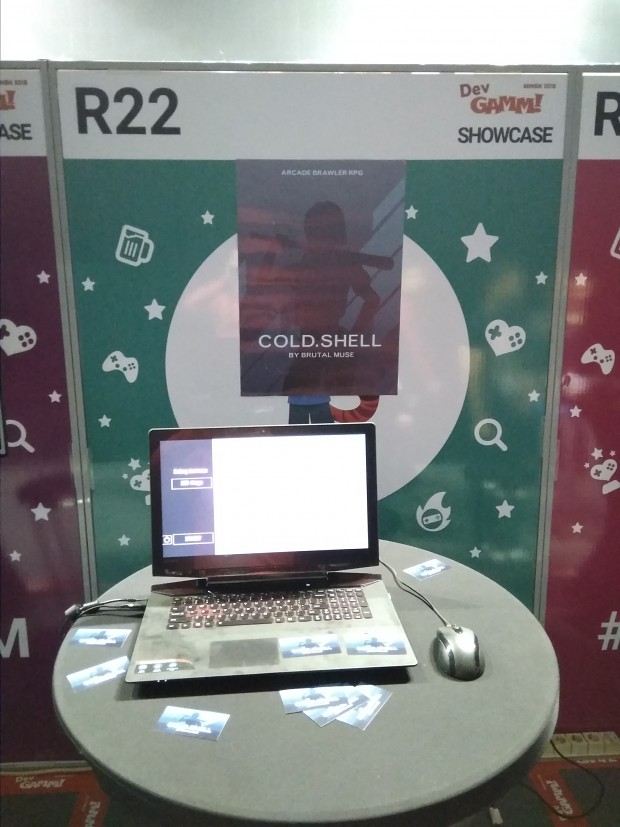 Showcase itself was nice. I was «clamped down» between a more experienced developer and a well funded game. Wherein people came up to me and played the game. Asked about the game, gave some advises. I couldn't even sit for several hours in a row. More people were coming. In the evening the flow of people dried up (I dried up as well).

Well, I looked at people playing my game, counted (out loud) how many times people die on the boss, marked myself some weak spots to tweak. Showcases give you experience of totally different people and one has to think carefully about which advises to note and which to skip. Opinions and advises are often diametrically opposed. Some people hate that weapon attacks have time to swing. Others love it. Still others get used in 5-10 minutes and feel fine. And stuff like that.

Also different people praised different aspects of the game. Some people loved music. Other liked the battle system. I've heard several loud «WOW»-s showing people room customization. People were positively surprised to know the game made on Construct 3. I thought there may be a little bit too much blood in the game. Nonsense! People asked for more. After game roast and nominees awards ceremony there was a bye bye mingle. Here is it's short contents: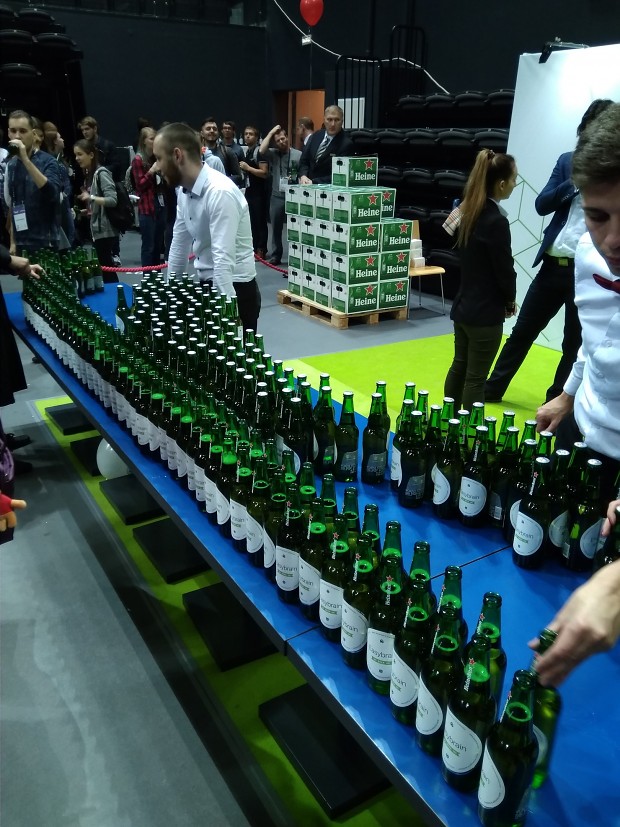 I was partying with my friends up until like 5 a.m. and ended looking like this when i boarded plane home: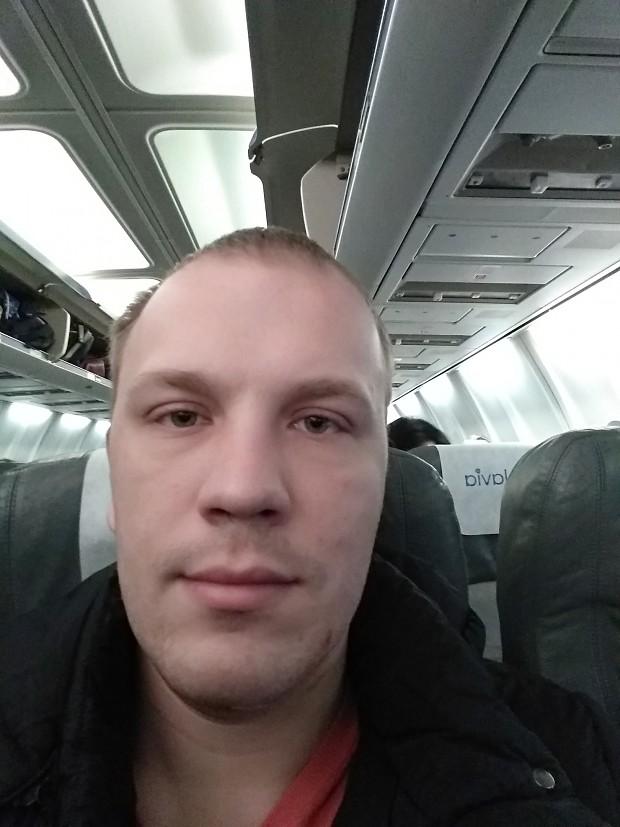 Back at home i looked through all the loot gathered at DevGAMM: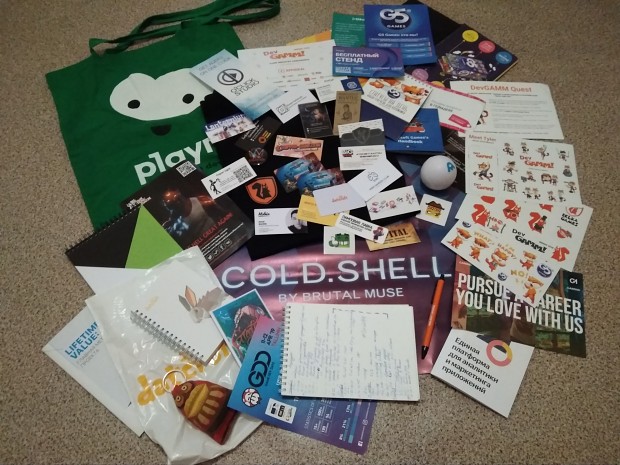 That's it. In the end DevGAMM is awesome, with some small downsides. Well done reading it all the way here. It means a lot to me.