Hello, everyone

TL;DR - pixel artist is back, so some sprites are updated, and act 2 (of 3) is now in progress alongside with player's home/base.

In dev blog 2 i asked you guys if you have any ideas for in-game gang names.
I've received several nice ideas that now are listed among others. Let me show you the winners:
- Wet cats
- Cast iron shuttles
- Sweet deacons
- White and black
They are already in game, waiting for you to stumble across them: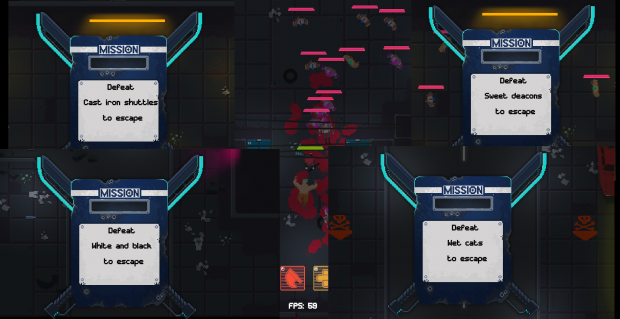 Mad photoshop skills, i know :)

Also, my pixel artist friend now has some more free time, and new sprites are rolling in.
Firstly we are focusing the player's room. It will be a hub/base of operations. Where you can upgrade your stats, weapons, skills, go to shower or watch the outside scenery.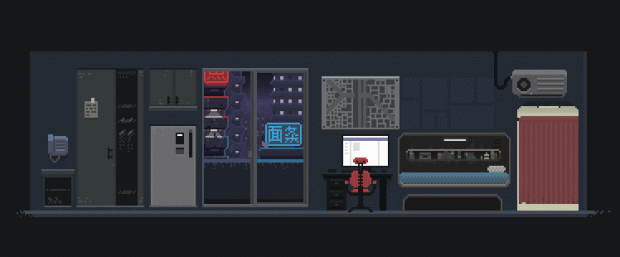 It's still going through some adjustments here and there. Like one Reddit user spotted those two blue symbols outside the window. They read "noodle shop", but he remarked that usually they use just "noodle". You never know :)

So, me and the artist had a serious meet up in an office to schedule up the work ahead.
Of course not - just grabbed some KFC
-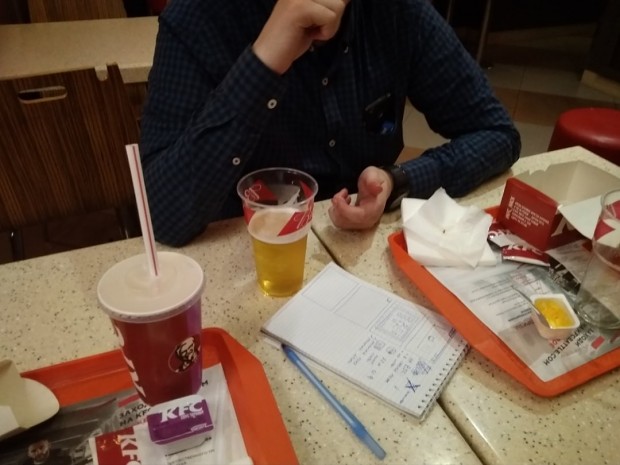 Some people think that indie developers are like businessmen, wearing grey suits - that's far from truth. In fact i never saw a "serious" looking game developer.

Making games is about fun, not business meetings.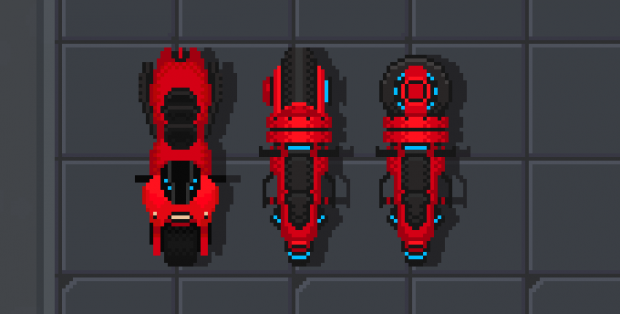 Also the cool red bike is now more futuristic. It will serve as the entry/exit on most levels.

Coming up next is a sneak peek of act2 tiles.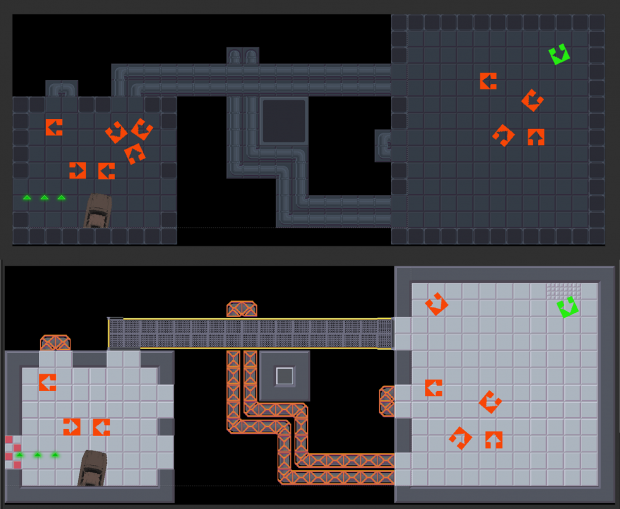 Act 2 is all about offices and skyscrapers - with sterile white floors, construction bridges between buildings. Apart from "just" fighting off street thugs in act 1, here you will take part in corporate wars. Cyberpunk just needs corporate wars - part of the genre and stuff :)

I will tell more about act 2 later on. As for now - one of the missions will be to destroy corp servers. Taking out dirty laundry for the big shots.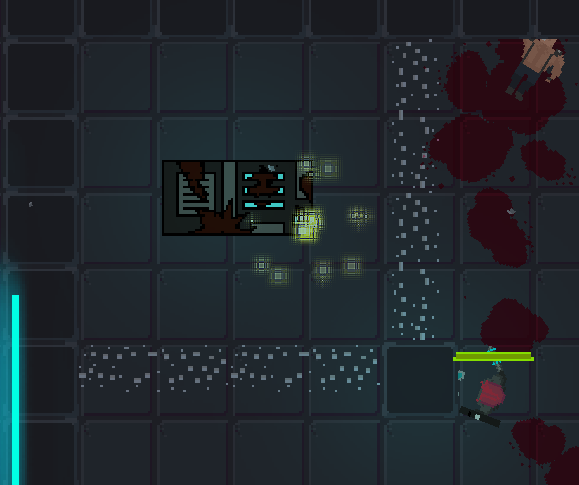 The server's sprite is a placeholder for now.

I think that's enough for today. Now, with my pixel artist back, thing will stir up a bit.
I'll summ up another article when there is more to show.

Thanks for reading it - means a lot to me.