Repost from City of Steam Developer Journals
Greetings from the art department! Miss us? Well, we've been hard at work, but decided to take a little breather to share some of the changes we've made recently. It's not like we can surprise you with this after you've already clicked on the link to get here, so let's jump right into it: Death Animations!
During our Sneak Peak and game presentation at GDC, we received a lot of positive feedback; more importantly, we also got plenty of constructive criticism about some of the game's aspects. One in particular was how some of the monsters, well, die. Now, at first, an enemy clutching their chest while toppling over or crumbling into a pile of scrap seems all fine and dandy, but it wasn't long until our players felt something was off.
On their own, they may have looked perfectly alright. The problem was when these were animated in-battle after a player defeated an enemy. First, after suffering a final blow from a weapon or blasted by a special ability, many of the animations had the monster falling "forward", which looks counter-intuitive; like old 80's games where an enemy's face would turn in only one direction, no matter where you punched or kicked them (we're looking at you, "Kung Fu Louie").
Second, as in the case of the Skeleton King, many of the animations just took too long. Most players would still hack away at a dying enemy, oblivious of their victory while the death animation still played on (think vampire-Paul Reubens' death scene in that old Buffy the Vampire Slayer movie). Taking those points into account, let's look at how the Skeleton King's death animation was changed: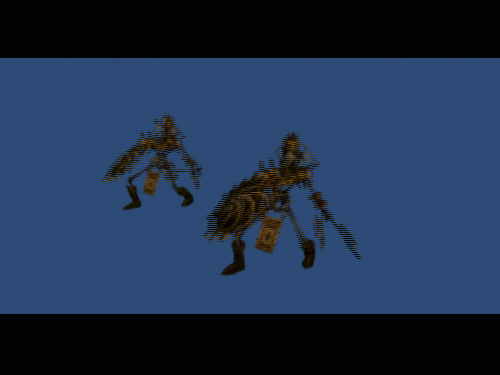 Newer version in the background. Animation length shortened; still falls forward, but more of a "crumble" due to momentum of heavy shield and other heavy equipment
Medusa (name subject to change) had the same problem, where her animation just took too long, almost like charging up for a special power or being temporarily stunned, rather than being completely defeated. In a way, sure, it's nice for dramatic effect, but that effect loses its grip when you either keep hacking at her incessantly, or just start walking away while she's still dying (cool guys don't look at dying foes).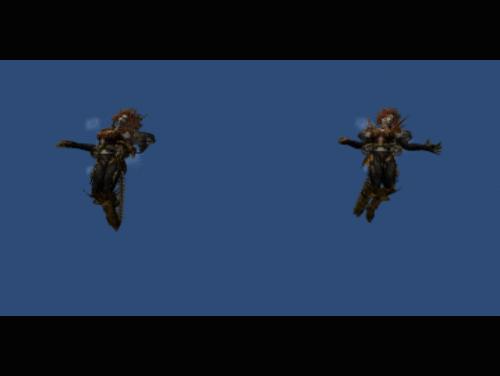 Original animation, on left, lasted over 7 seconds; current one is only about 1 second
The Trow went through a similar process, but since the changes were minor in comparison, the older version was completely scrapped and we only kept the newer one (so, sadly we only have the newer version to share with you, from two different angles).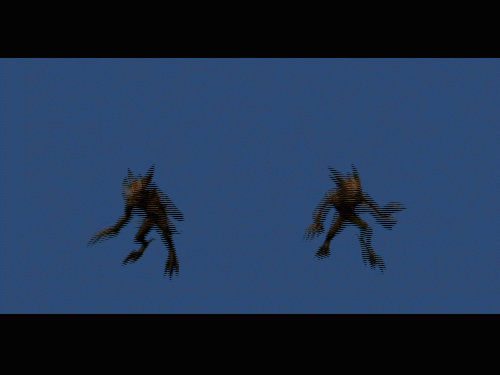 When a Trow falls in the forest, and no one is around to hear it, does it make a sound…?
Thoughts? Agree/Disagree with the changes? Discuss this and more on our Forum !
Check out more updates about the development of City of Steam on Dev Journal Page.