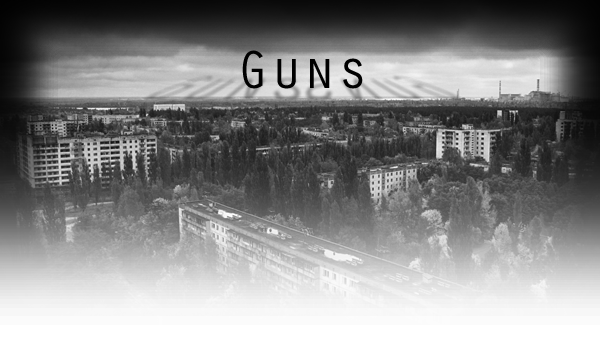 ---
One of our Goals is to have the most impressive array of weapons any game has seen to date.

---
Over 80 weapons (Not all Shown Here) compiled from the community. Many of which textured by our texture artist, Millenia. Plenty of high quality models to be found, and some of which of a lower quality soon to be replaced. We're constantly trying to improve our Arsenal.

---
Every weapon has been animated by KingFriday. Weapons are equipped via shoulder holster, have natural idle animations, no improper clipping, and smooth transitions and a strong feeling of inertia, along with a consistency and quality unlike any other animations before.

---
Having a myriad of weapons on your playground certainly isn't a bad thing. However the way in which they behave is key. Ballistics tout a key balance between realistic scaling, balanced placement and location, and rewarding and satisfying gunplay. Panzerdraco, our weapons expert, is configuring a weapon's base that will bring sanity to this mess of weapons.
Mossberg 590 Benelli M3
---
G36 Deagle
---

Winchester 1300 Spas 12
---
AKSU Vz.58
---
P99 TT33
---
SVD SR25
---
SKS SG552
---

SG550 Saiga 12
---
RPK RK95
---
PPSH41 PPD40
---
Pernach PB
---
P38 MP5A2
---
Makarov M16A2
---
M16A1 M4A1
---
LR300 HK416
---
Glock 18C Galil
---
Galatz G36E
---
G36C FNC
---

FAMAS CZ52
---
Bizon Bagira
---
AUG VAL
---
AN94 AK10(X)
---

AK7(X)
---