We have 4 weapons for your hunts. They are varied, with different features that you can choose a weapon for stealth hunts, closer hunts or another weapon capable of killing an animal from a far distance.
1) Strizh Crossbow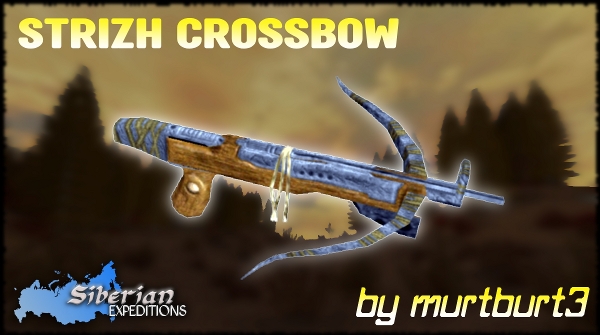 Powerful, deadly, but hard to use and slow,
the Strizh Crossbow shoots a bolt at ~140 m/s
-its powerful, but at what cost? When aiming you will
have to compensate for drop using the built in sights.
Starting from 0-100, each red pin representing +100m.

---
2) Baikal MP 153 Semi-Auto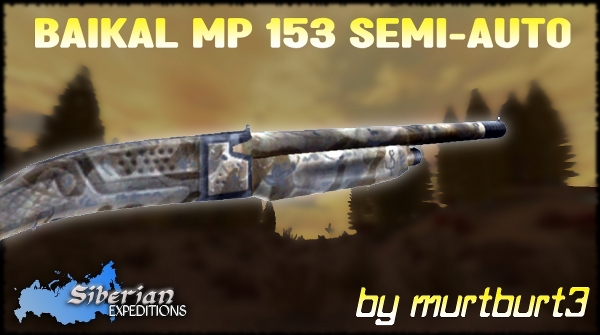 The Baikal is a semi-auto shotgun originating from
Russia. Firing 12G shells at ludicrous rates, it
will make short work of anything within a couple
dozen feet off of you, so long you don't fall victim
to its long reload time that is.

---
3) Lobaev .408Ct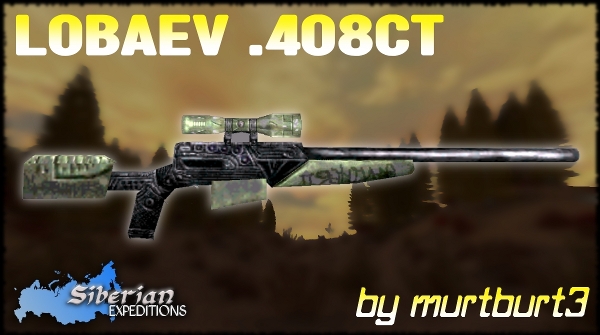 The Lobaev sniper was built to survive the coldest and
harshest climates on earth. Naturally, it fell right into
DHC's intrest as the perfect one shot one kill rifle for
the tour. Able to neutralize targets from over 2km away,
you want to be using this thing long range, rather than close.

---
4) Bonus Weapon : Steyr Armee-Universal-Gewehr A3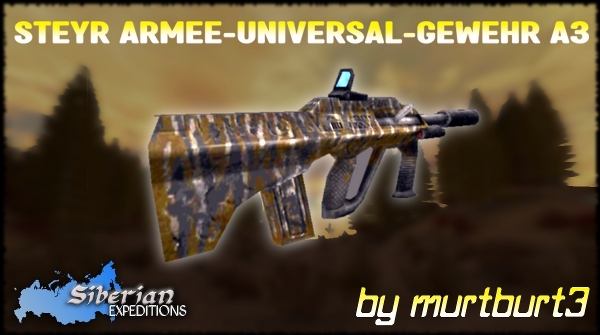 Its not common to see a military-grade assault rifle
on dinohunt tours but we figured here in the modern
age it would be fit. This particular AUG is chambered
in 5.56mm as to not tear up any trophy taken down
whilst still packing some penetration power.

---
Now that you know the weapons, enroll to the Diana Hunting Tours and hunt the biggest animal trophy!
Tormer: Project leader, mod title, maps, animal animations, hunter model and animations, trophy ship, supply ship, animal sound effects, binoculars, compass, wind indicator.
Jake Sutton AKA "Raptor Klaw": Menus, Animal Call SFX, modified animal skins, logo, ship voices, animal prices suggestion.
MurtBurt3: Weapons, Weapon descriptions for menus, bullet pictures.
Native Relax: Menu Soundtrack.
Ulquiorra and Paleop: Conifer trees.
AnAlpaca: Waterfalls.
ZTABC Team: Musk Deer, eagle-owl and Lynx models.
JimmyzHoopz: Wolf model.
Aurora Designs: Tiger, Snow Leopard and Moose models.
HENDRIX: Bear and Wild Boar models.
Ulquiorra: Wapiti model.
Tamara Henson: Siberian Ibex and Snow Sheep models.
IBCircuits: Programming.
---
FOLLOW ME ON: