Humble beginnings
The Polish indie scene is still evolving and as such, it differs from the Western European or American gaming industries where, for years, experienced developers have been leaving AAA companies to create their own titles. Thanks to a rapidly developing, yet still young, industry you'll find more teams whose members are trying to combine the two worlds right from the start.
Frozen District is a perfect example of this trend. "I met Max Strzelecki in middle school back in 2007 and we started developing games together," says Duszan Chaciej, Frozen District's producer and lead designer. "At first we tried making simple browser games, something similar to the widely popular OGame at the time, and some platformers."
Their first major title, Warlocks vs Shadows, launched in 2015and even then they knew they needed to hone their skills in order to deliver more complex games. Max Strzelecki, the company's lead programmer, describes the developers' attitude towards learning, "Gathering experience and know-how between your major projects is crucial. Of course, Frozen District's games are always the most important, but continuity of work and acquiring knowledge is also vital."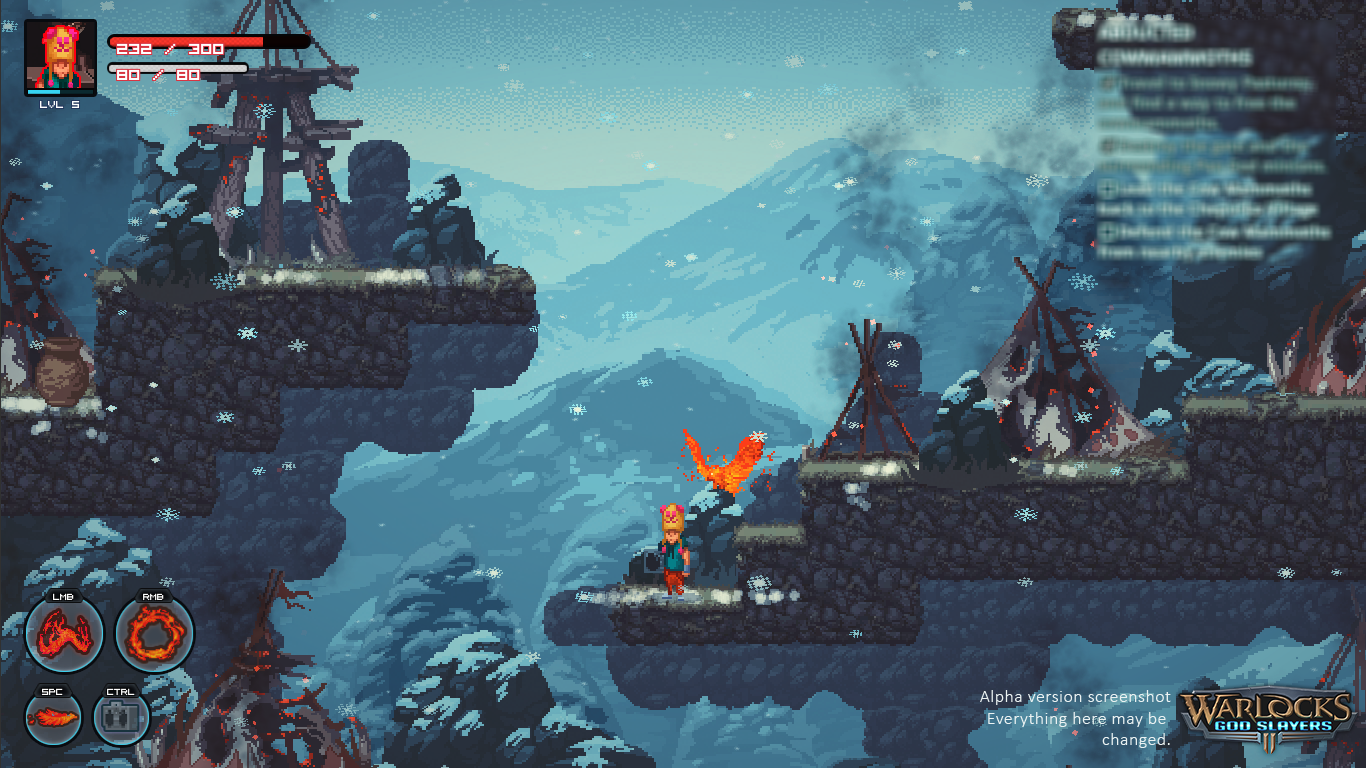 This is why Chaciej worked with Polish game companies such as Bloober Team and Huckleberry Games while Strzelecki cooperated with Knights of Unity from Wrocław. It's all about acquiring knowledge in a country where the game development industry, despite the huge global successes of its premiere IPs, is still trying to find its place in the commercial infrastructure.
"The problem is that many experienced developers want to stay in big companies… or they move West," explains Jakub Niewęgłowski, the team's sound and music designer. "Naturally, big companies make games differently than indie studios, but going independent with some knowledge about the complex process of AAA development gives you a much better understanding of your work."
"If I wanted to offer advice to those who want to develop games, I'd have to recommend starting right away -don't wait for anything external to make you do it," says Chaciej. "And if you seriously want to make games, either go full time or start searching for a standard job, because after a couple of months you'll run out of energy to do both. And this is where a publisher can help you," Strzelecki adds.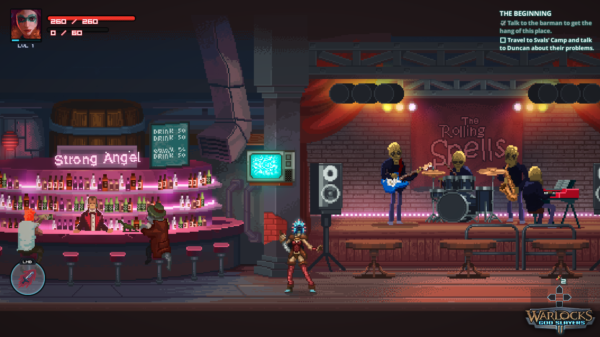 Oldschool co-op
Working with a publisher is not only about marketing and promoting your game, however. Frozen District also values the testing aspect. "When you work on something for a long time you lose perspective. A publisher brings a fresh look into the fold," Strzelecki says. "It's hard to receive objective feedback without dedicated testers and the publisher can help out, provide QA and prompt new ideas."
The feature list for Warlocks 2: God Slayers has been closed, so now Frozen District is focused on adding new content and tuning the gameplay mechanics before its Q3, 2018 launch. Fat Dog Games does not interfere with the general concept for the title, which is lighthearted fun stemming from its game mechanics and breezy atmosphere.
Warlocks 2: God Slayers is supposed to be a game that you launch into and immediately land in the middle of the gameplay without prolonged sequences or storytelling elements. Strzelecki says this is a conscious allusion to the times of cartridge games. You just start it and play it.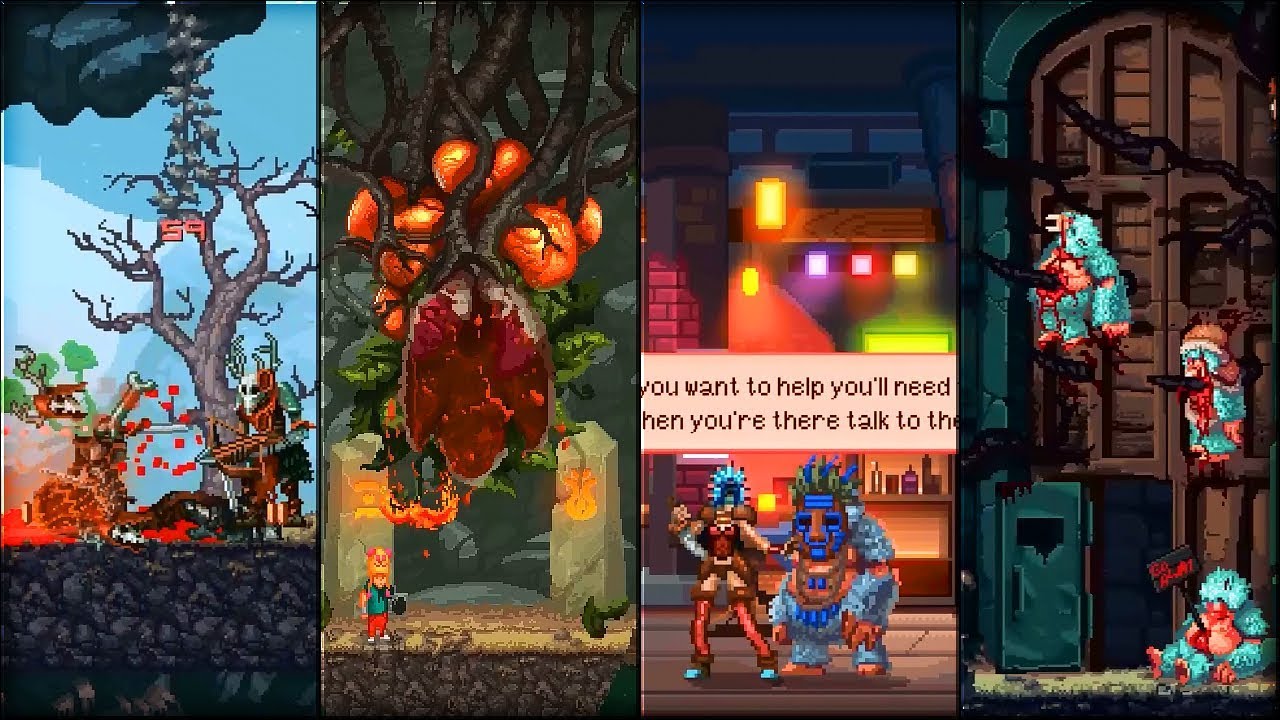 "The idea is to bring up memories of old games, so clearly we have to remember to set a proper difficulty level. The title simply cannot be too easy – there's no hand-holding," adds Strzelecki. Add to it the fact that Warlocks 2 will include a co-operative mode and you get into an additional layer of designing and testing.
"Even from a technical perspective, it changes everything – from the implementation of each feature to the testing of 20 different configurations," explains Chaciej. "And then you have to consider the character builds. If you add a hero with a global heal buff, he is perfect for multiplayer games, but playing him solo is a pain. Subsequently, you have to rebuild the whole concept of team play and forget about the support characters. For the most part, people will only play the game in single player mode anyway. But still, the whole concept is about jumping into the fun bits right away."
"And what's more fun than playing with your friends on the couch, slaying monsters and collecting new loot?" says Niewęgłowski.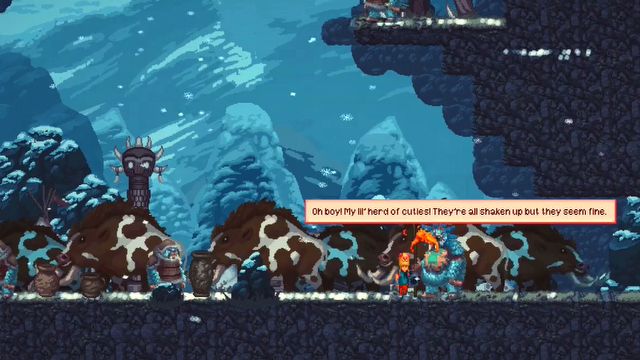 Proof of the concept
With a game so focused on delivering lighthearted fun while still providing a gameplay challenge, the ultimate test of the concept presents itself at public events. "After months of development you finally go to a gaming trade show and it's there that you see how much enjoyment your game is providing to random people," says Niewęgłowski. "Then you know that you are not doing all the heavy lifting only for yourself."
"Moreover, it's not like random people just bump into your stand by chance," adds Strzelecki. "Some of the players take such a liking to your game they come back the next day, and then the next. This is your validation – you are doing something very right."
Written by Michał Piwowarczyk for Fat Dog Games