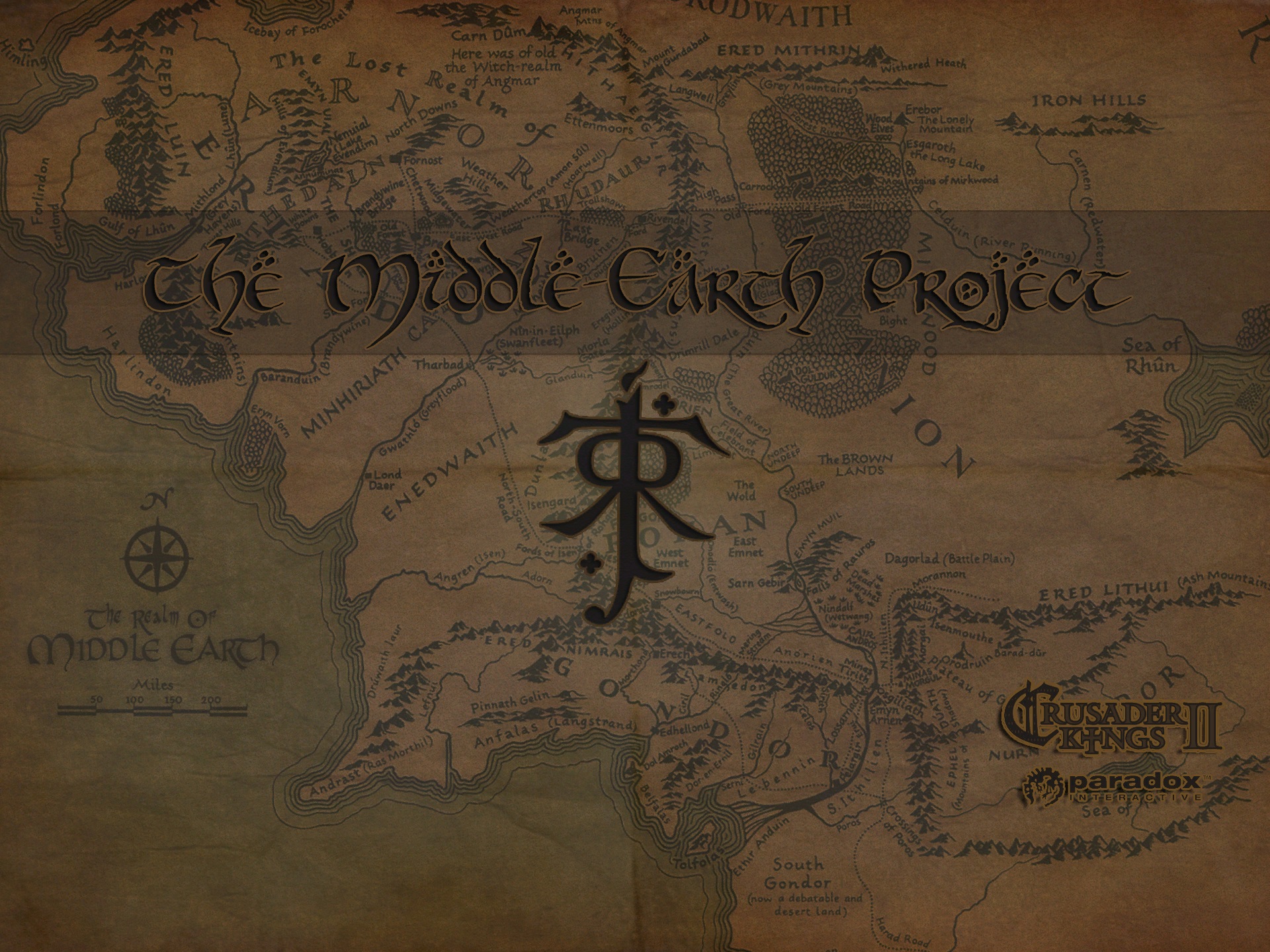 So you don't want to play the War of The Ring? Well you don't have to.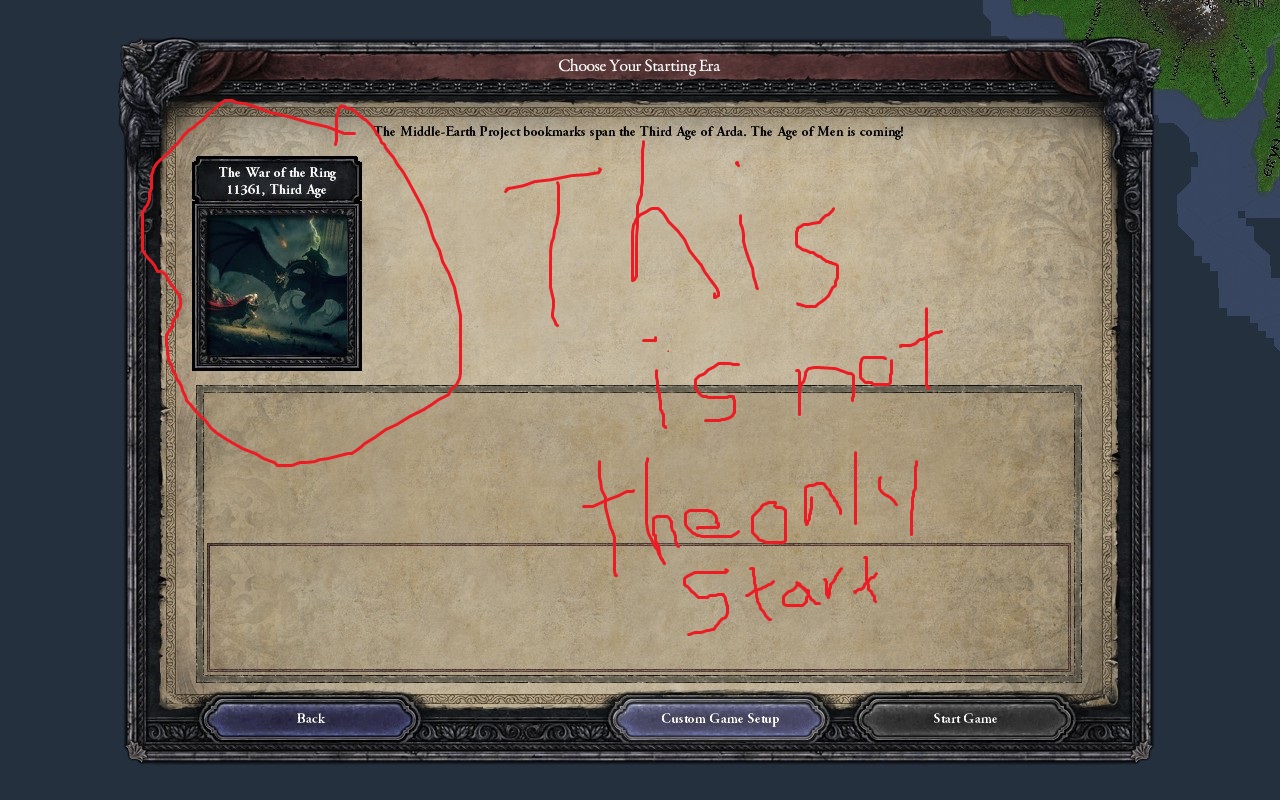 To begin, the War of the Ring Scenario is not the only play you can start, it's just a suggestion and has a developed scenrio with it.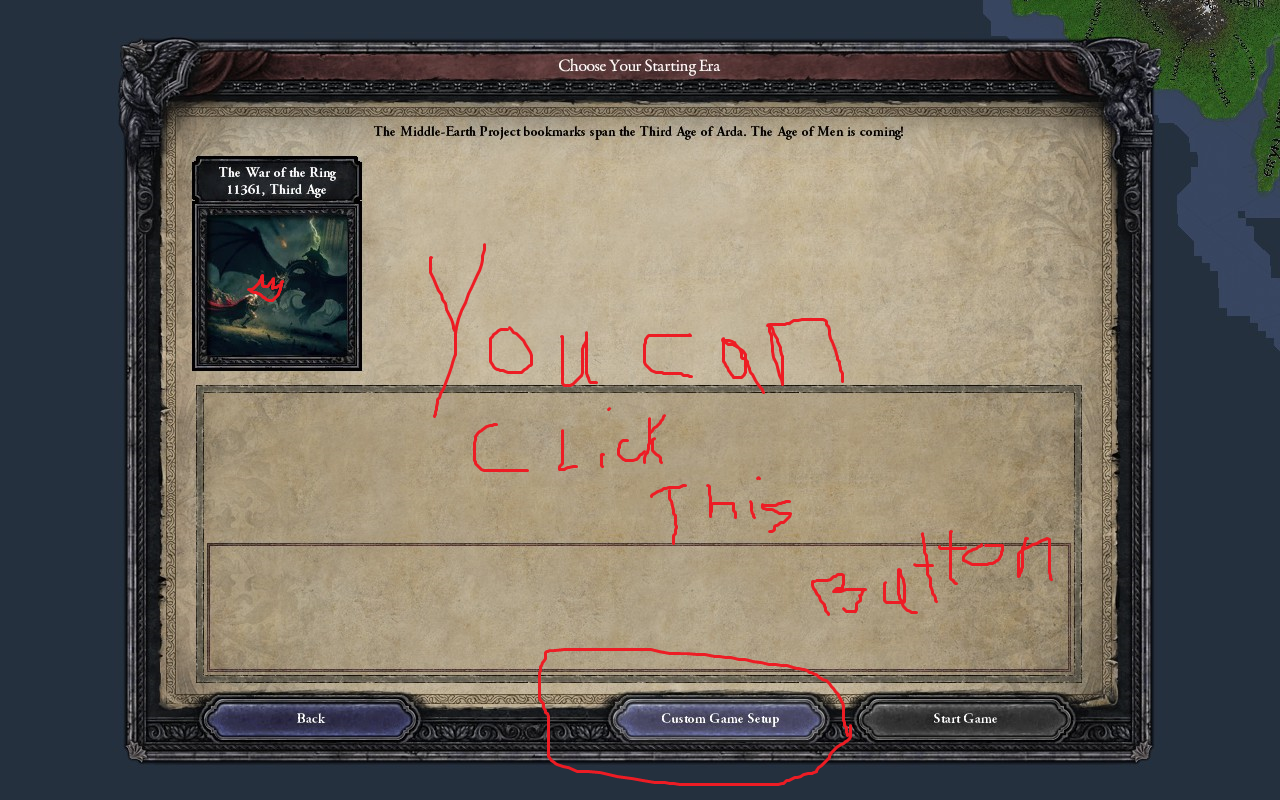 But it is not the only way to play, you can click the custom game setup button.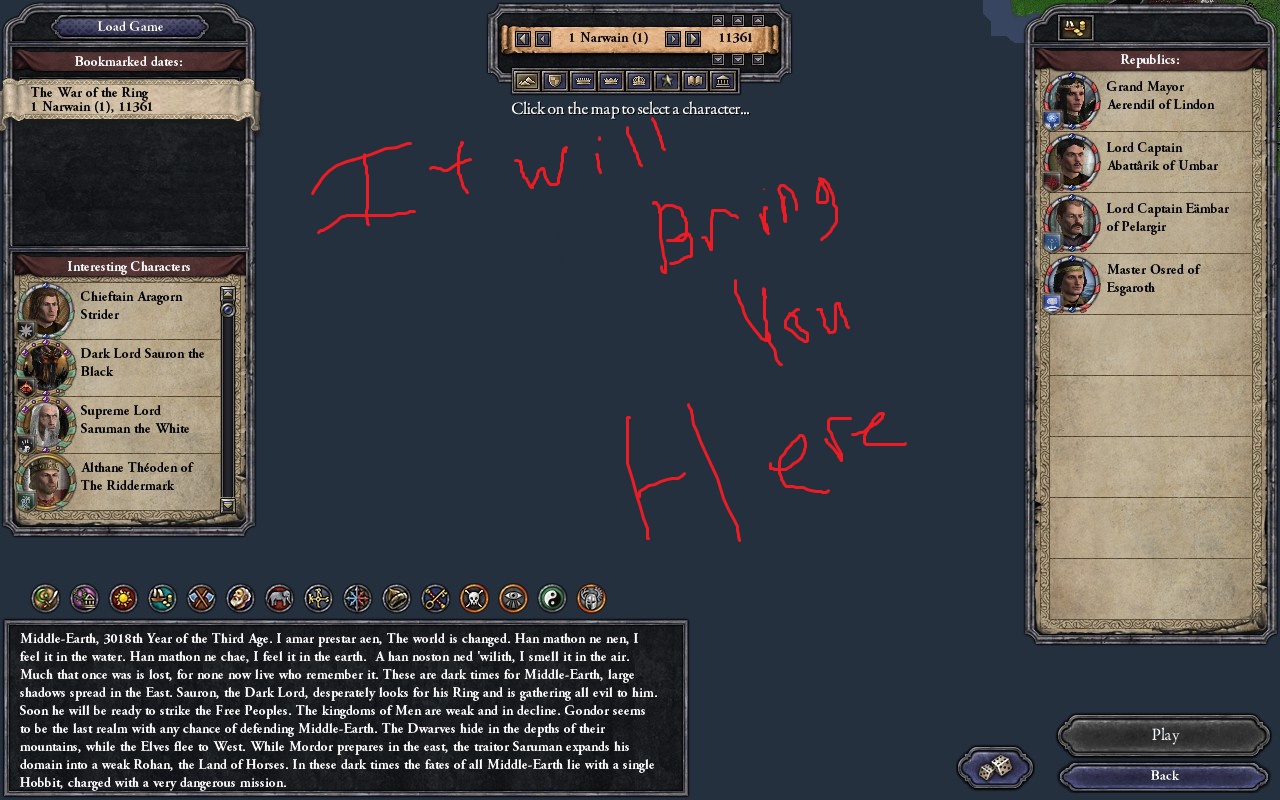 It will bring you the the selection page with all bookmarks. The War of the Ring bookmark here works the same as o the Era screen.(Note that there will be more playpoints as they are developed but it takes time and we want to finish one scenario at a time.)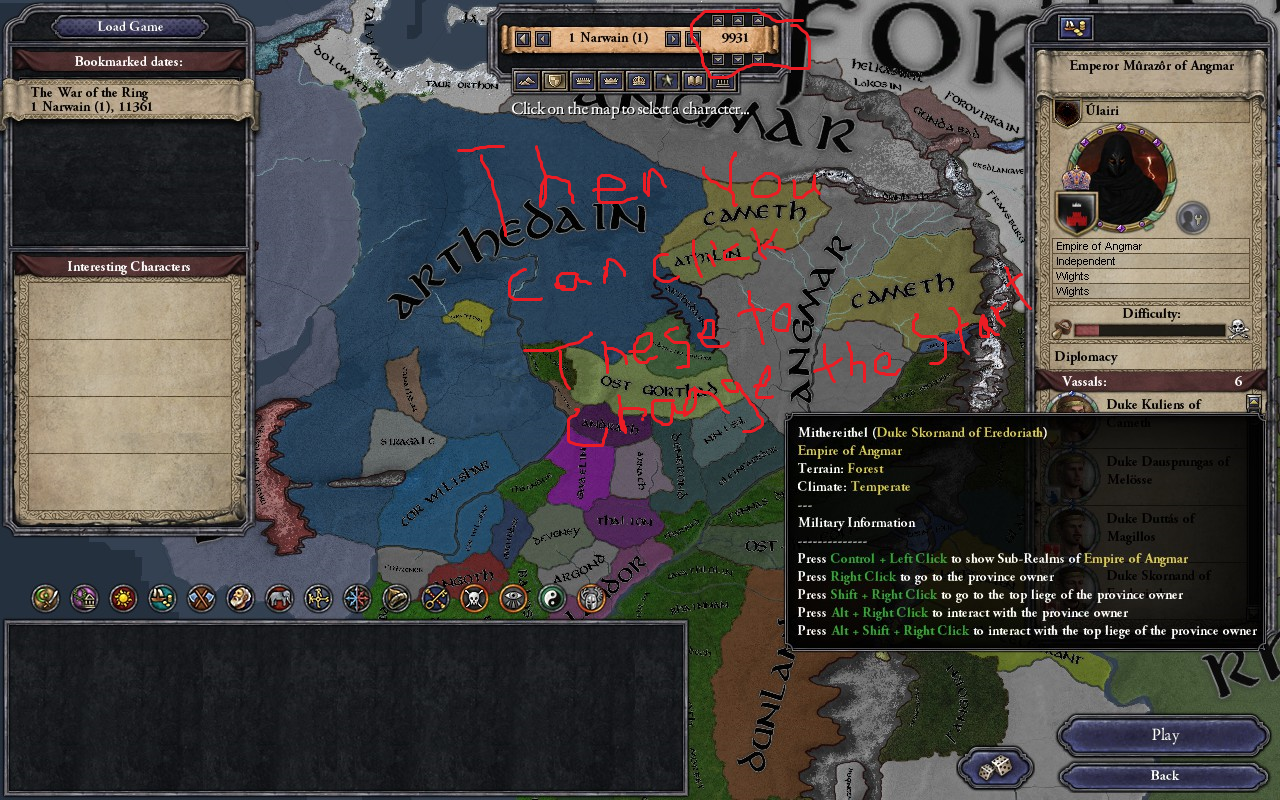 On this screen you can change the start date by clicking the buttons at the top of the screen, time frame of the mod is from 1-16000, but note that history is sparse and outside the WOTR little is developed in the way of plot. Then you can select any of the locations on the map for a character, then click play.
Latest version of MEP(0.82) can be picked up here
Enjoy the mod and/or want to contribute to continued development? Click Here to visit our Patreon.