Quake has four powerups; Quad Damage, Pentagram of Protection, Ring of Invisibility and the Environmental Hazard Suit. Each of these powerups have a particular special purpose, however they are always temporary (30 seconds) and are often tailored by the level designer for a specific purpose that hopefully the player will understand and take advantage of.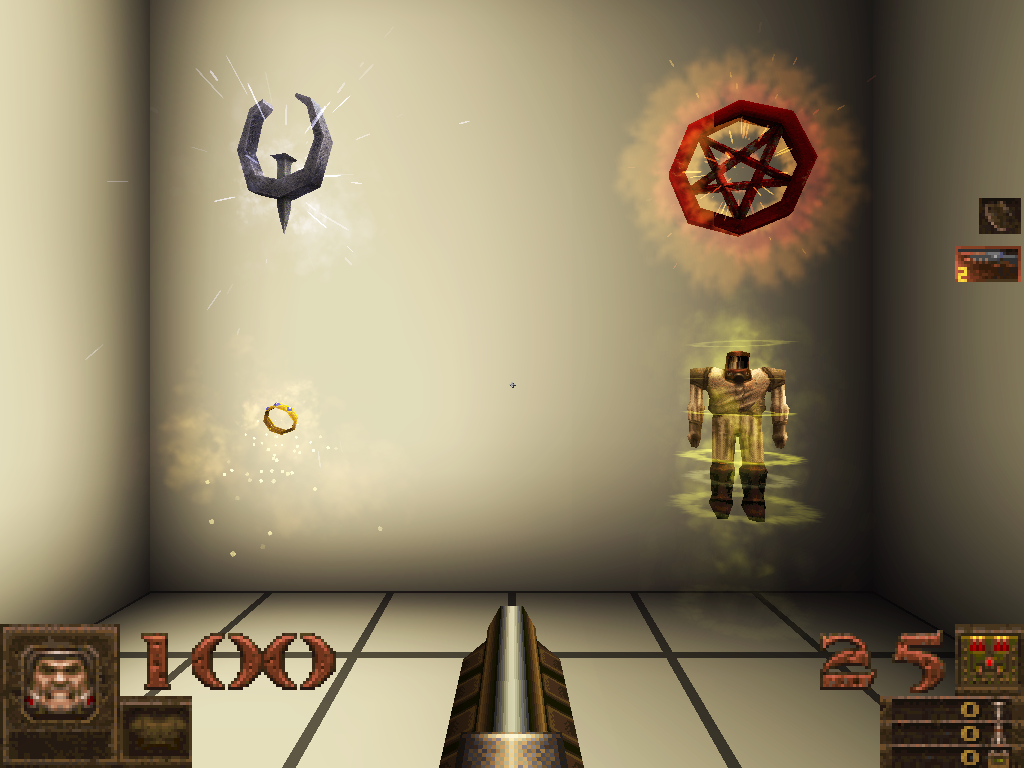 The idea behind vania items comes from Castlevania, where the player gets upgrades over time that give them the opportunity for new ways to explore. The vania upgrades in Arcane Dimensions are permanent (until map is reset) and designed to have a primary and secondary function. When the custom HUDS are active the vania items are shown on the extended inventory screen.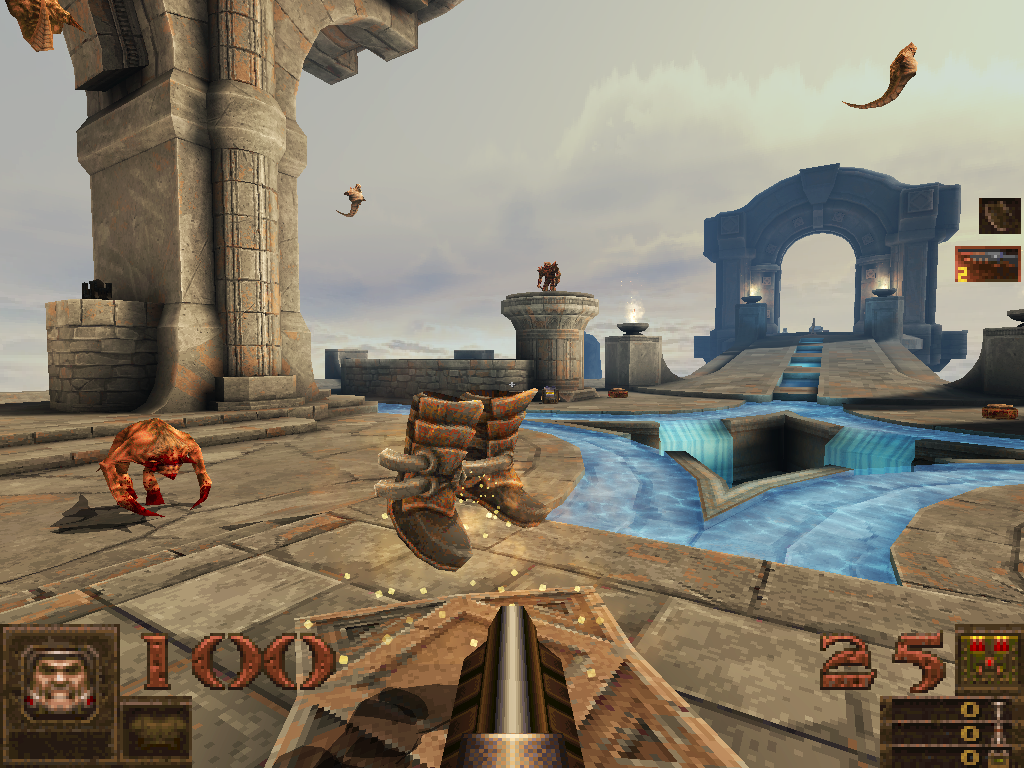 The jump boots primary function is to give the player a double jump ability with extended range upward and forward.The secondary function will allow the player to jump while falling off ledges or mid air creating the possibility of getting to hidden locations after falling some distance. The boots can be setup by level designers to have extra jumps (2-4) and longer travel distances.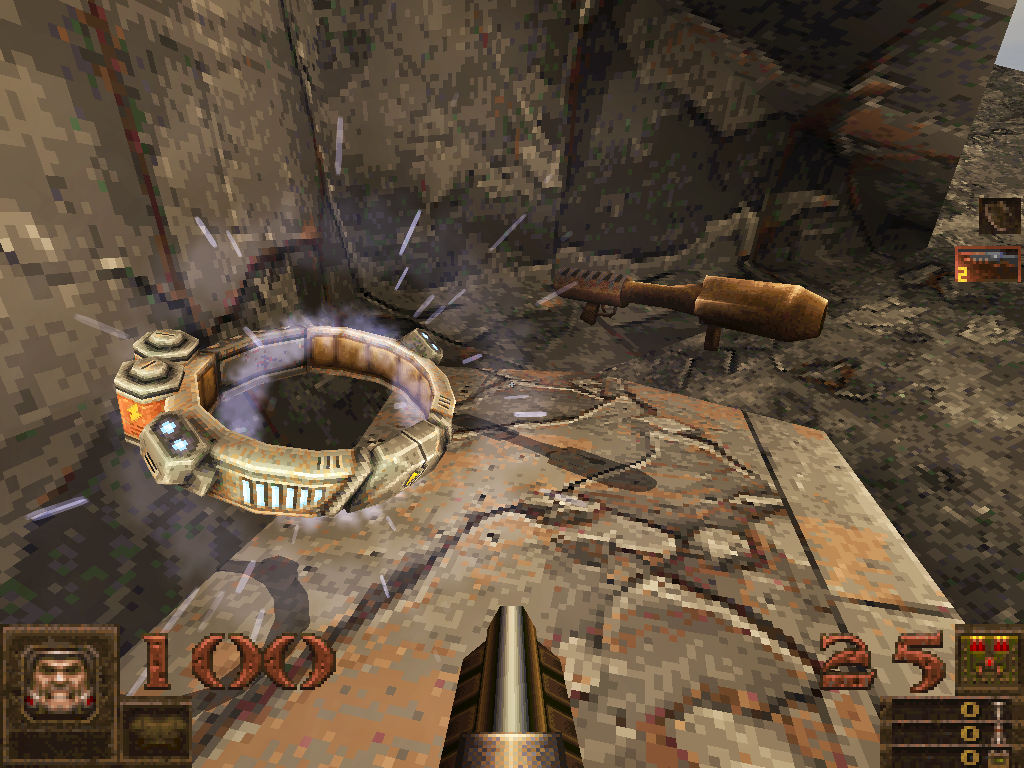 The blast belts primary function is to prevent all splash damage from explosive projectiles. This means the player can use grenade or rocket launchers in close proximity without the fear of them being deadly and also rocket/grenade jumping can be easier for exploring. The secondary function will prevent any damage from floor impact monster attacks like the Hammer Ogre or Stone Golems.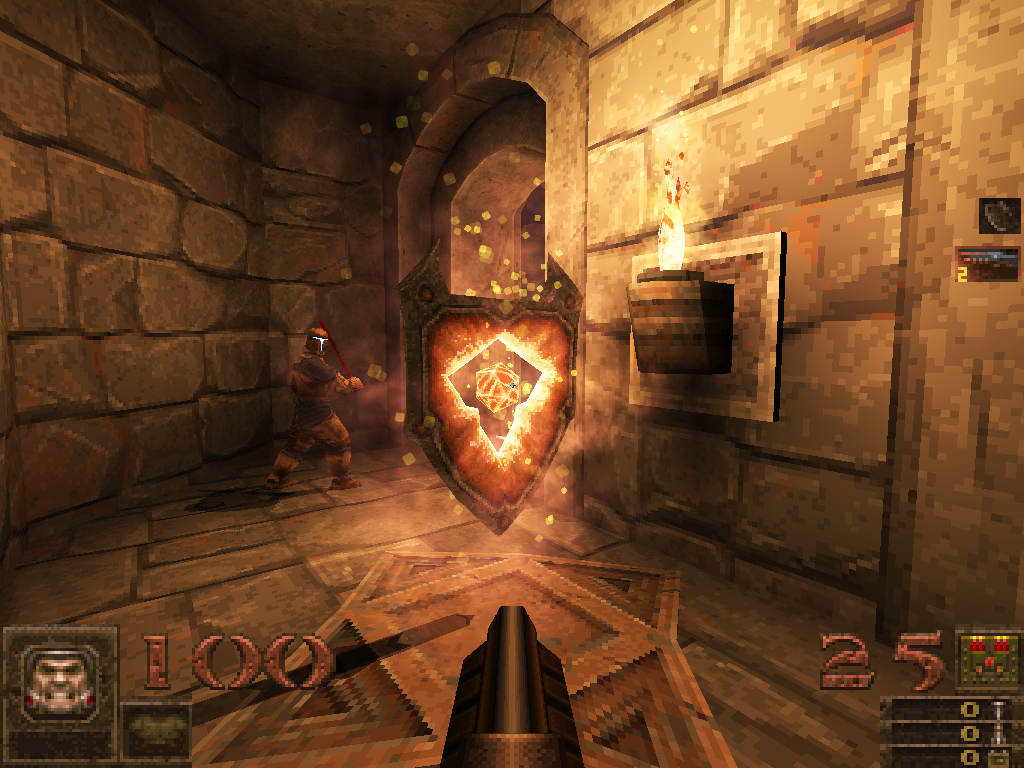 The lava shields primary function is to prevent any damage from lava to the players health and armour. This opens up the opportunity for extra routes, puzzles or even combat in long forgotten ruins sunken in giant lakes of lava. The secondary function of the shield will reduce damage from monsters that use fire attacks towards the player like Gargoyles or Droles.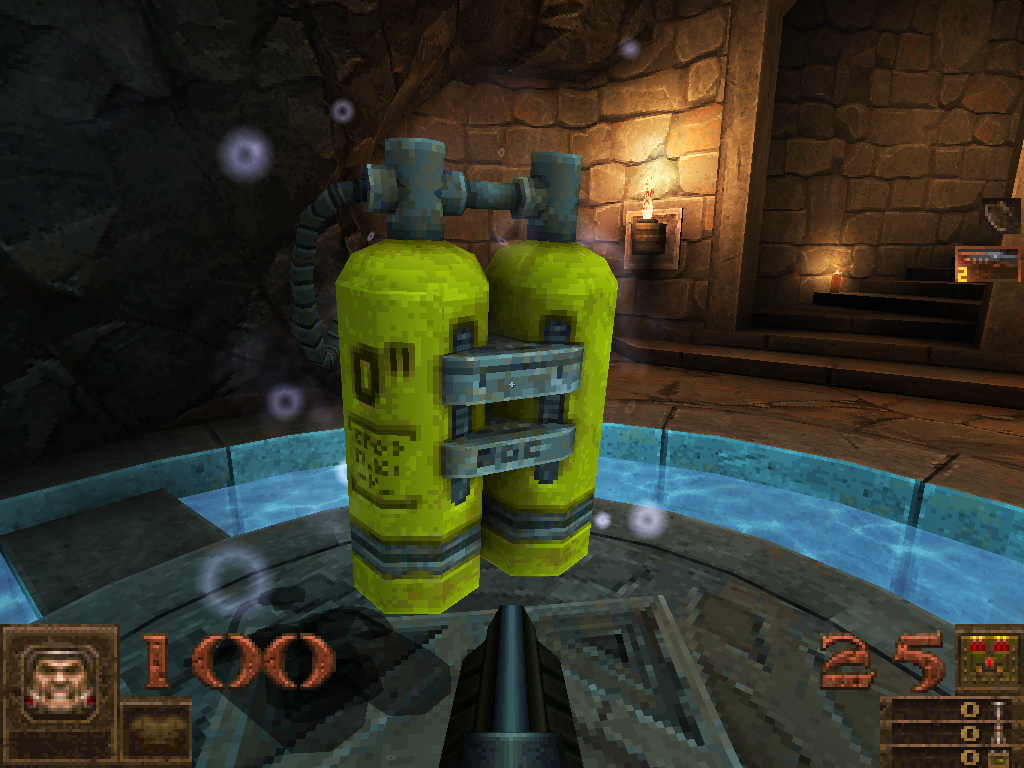 The air tanks primary function is to allow the player to swim around in water without the fear of drowning. This opens the opportunity for large underwater maps and the ability to explore for alternative routes, solve puzzles or engage in long combat encounters. The secondary function will allow the player to survive the explosion from firing the lightning or plasma gun underwater and reduce the damage from poisonous monster projectile attacks like Spiders or Fumigators.