Greetings Wizards, Sorcerers and Magi of IndieDB!
We are proud to introduce the first of many items in our arcane arsenal!
BLASTO'S POCKET ROCKET!

It is well documented that Wizards can't be harmed by standard ballistics - they aren't immovable objects though! Knock them into the void with the amazing power of Blasto's Pocket Rocket!


In-game Render
DESTROY THE BATTLEFIELD!
Using the Pocket Rocket is a fast way to clear out specific parts of the map - blast out choke points so that enemy wizards struggle to stay alive, or just wreak as much general destruction as you can!
The Rocket Launcher boasts the longest range of any weapon in the game, with a large knockback radius and the ability to take out multiple tiles with a single hit.
Need to get around the map in a hurry? Miss long nights in front of the PC playing Quake 3? Try some good old fashioned rocket jumping! (mostly) Guaranteed not to harm you in any way, shape or form!

The Blasto's Pocket Rocket™ is just amazing all round!
Consumer reviews agree!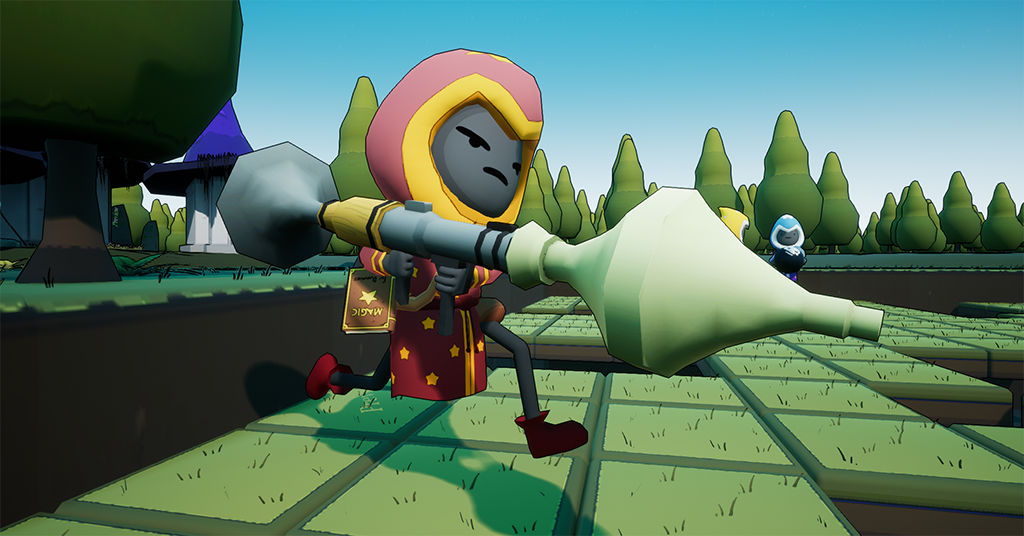 "I used the Pocket Rocket for just 2 days and damned near have no floor left!" - Shabooble, aged 347.

So what do you think of the Pocket Rocket?
Let us know below!

"Like what you just read?
Please vote for us on Greenlight!
Each vote helps us out!"
- A plea to the Valve, Wizard Confusico