It's no secret that I'm effectively going it alone this time around, and while the majority of the mod is in my hands it doesn't mean that I'm not going to ask for help.
Case in point: Weapon designs.
It's difficult making a generally appealing design when all you really have is your own opinion, and as such I turn it over to you. Over the next series of news posts, I'll let you decide via comments which designs to use.
I'll start with two weapons: one old, one new.
The Rocket Launcher
Everybody's favorite. Fires high explosive anti-personnel rockets forward with a delicious FOOM that will give anyone close enough to the blast a good case of gibbing - or launching.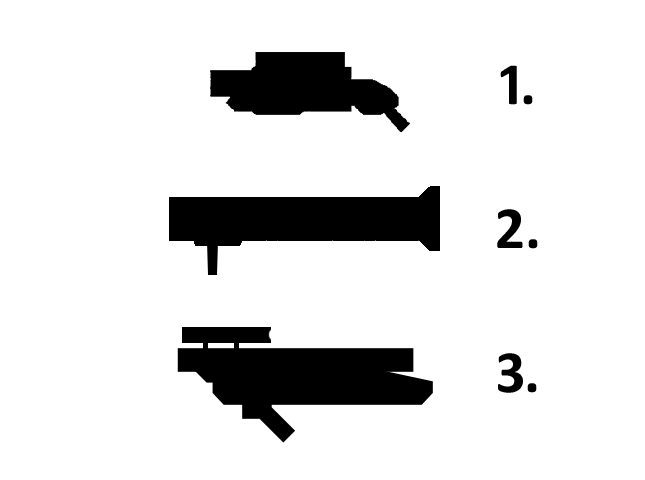 I, myself, am partial to #3, but let's see what you think.
The Jet
A new style of weapon, the Jet is exactly as it's name implies - a miniature, hand-held jet engine. The intense heat and airflow coming out the nozzle will cause damage to anyone in range, as well as force them(and yourself) backwards. This backwards force can also be exploited to use as a literal jet pack - just make sure you don't run out of fuel in mid-air.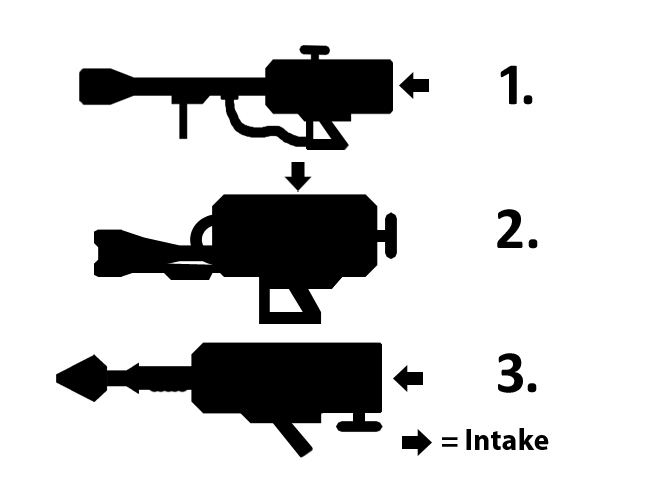 Over the coming days and weeks, more concepts will be posted until the final designs are decided upon. In the meantime, more coding!
Agent Silisko out.