This is something that has bugged me since the first day I played. I remember saying "Wow. There are a lot of candles in this game. Where are the made?".
In medieval times every town had several candle makers and some manors even had their own chandlers living in the manor. Morrowind on the hand has none and no one ever mentions where they all come from. Of course I could have put something in an NPC's dialogue like "We're awaiting another shipment of candles from the mainland" but.... I decided that if I'm going to rebuild an entire town I might as well explain away one of the many things that needles me.
Enough of that. Here are some screen shots (on a very miserable day in Caldera)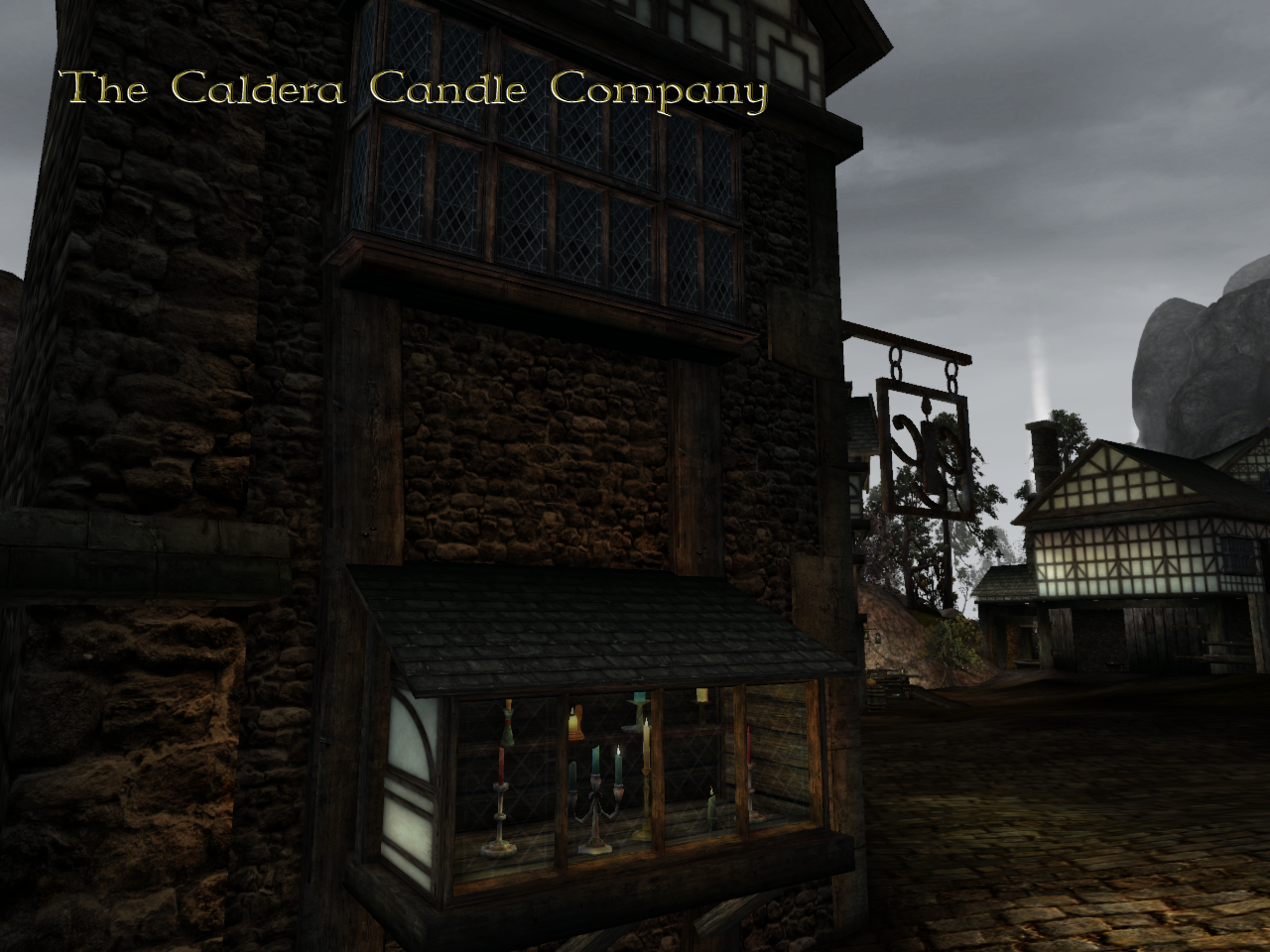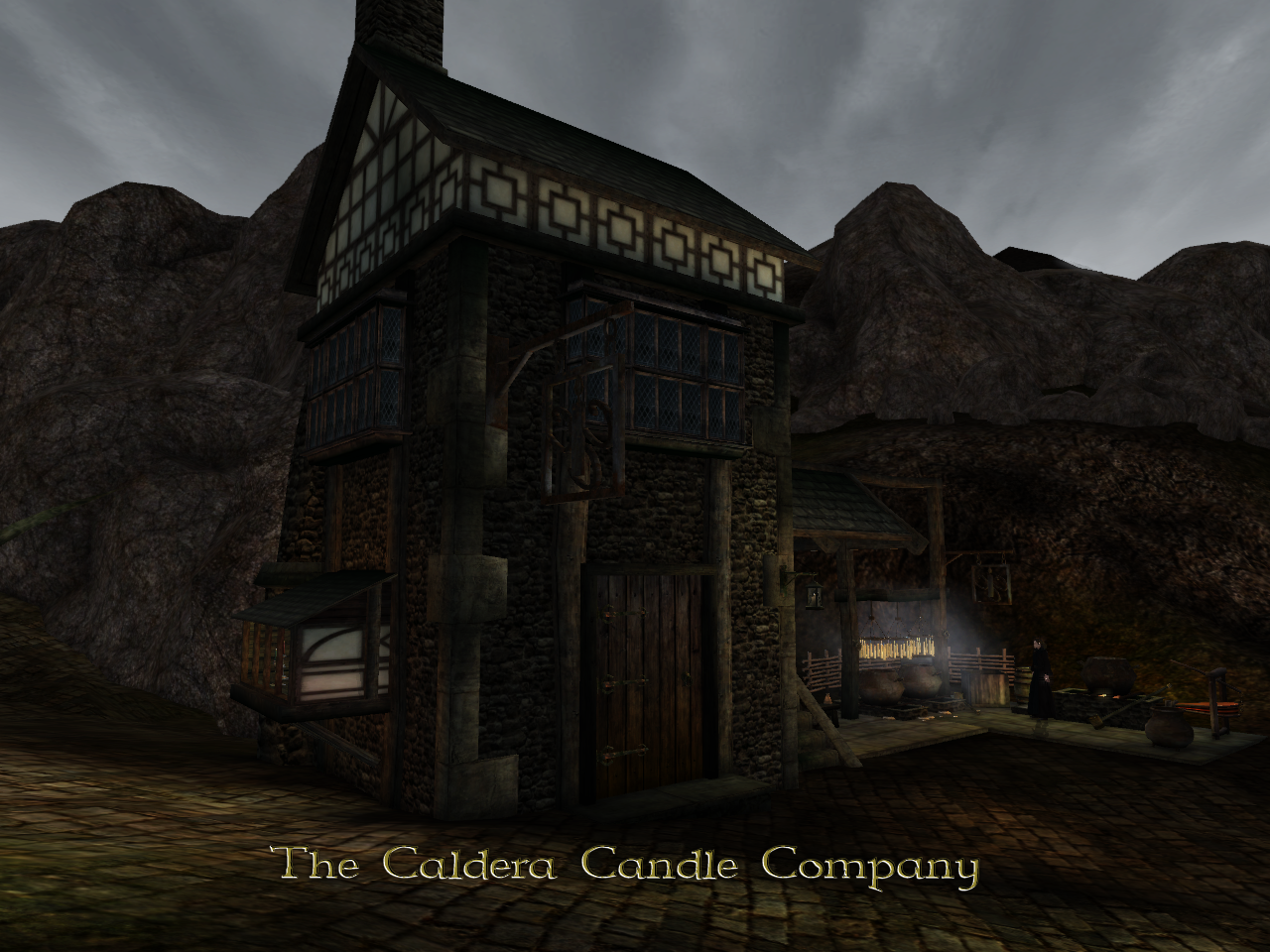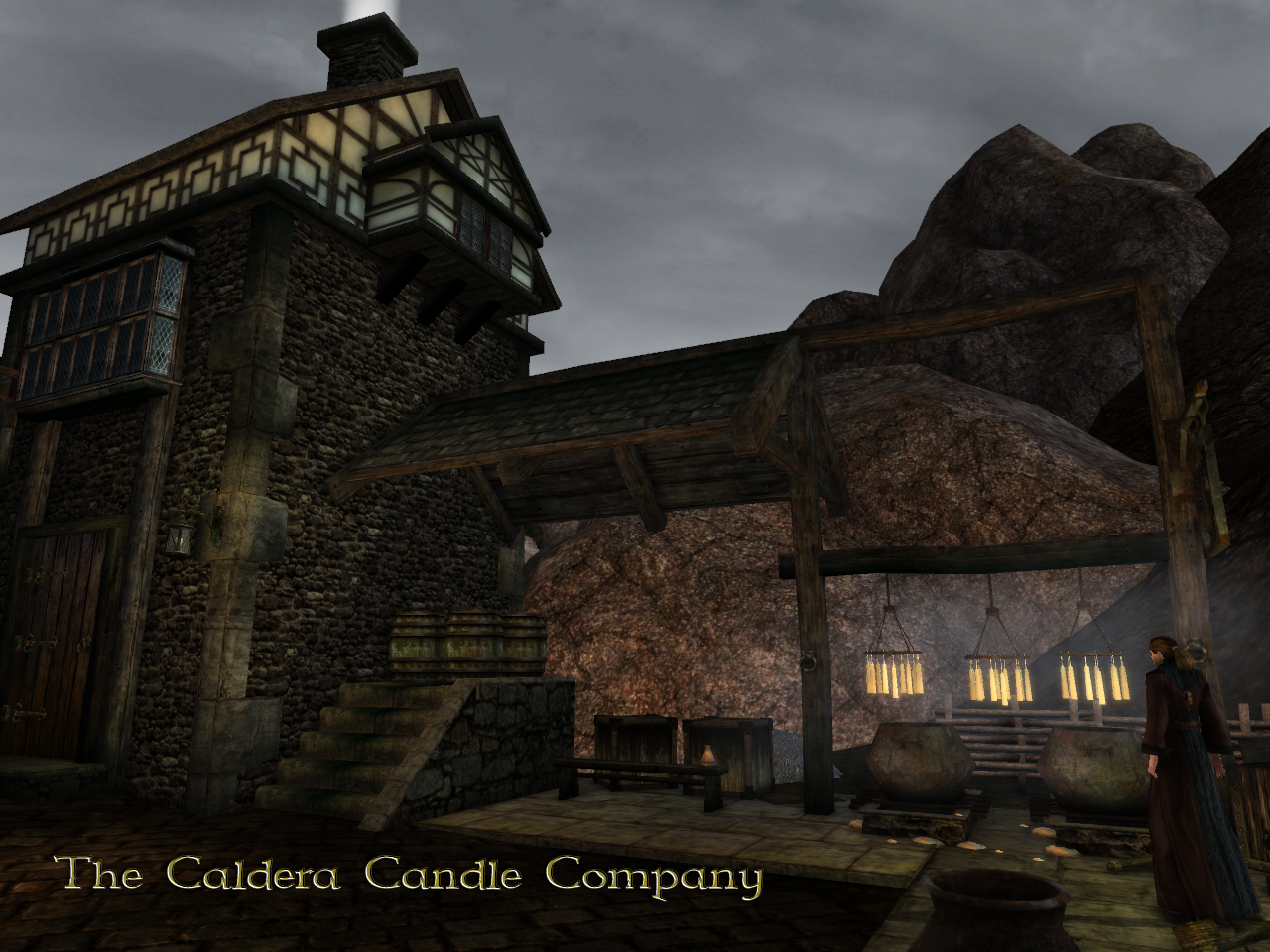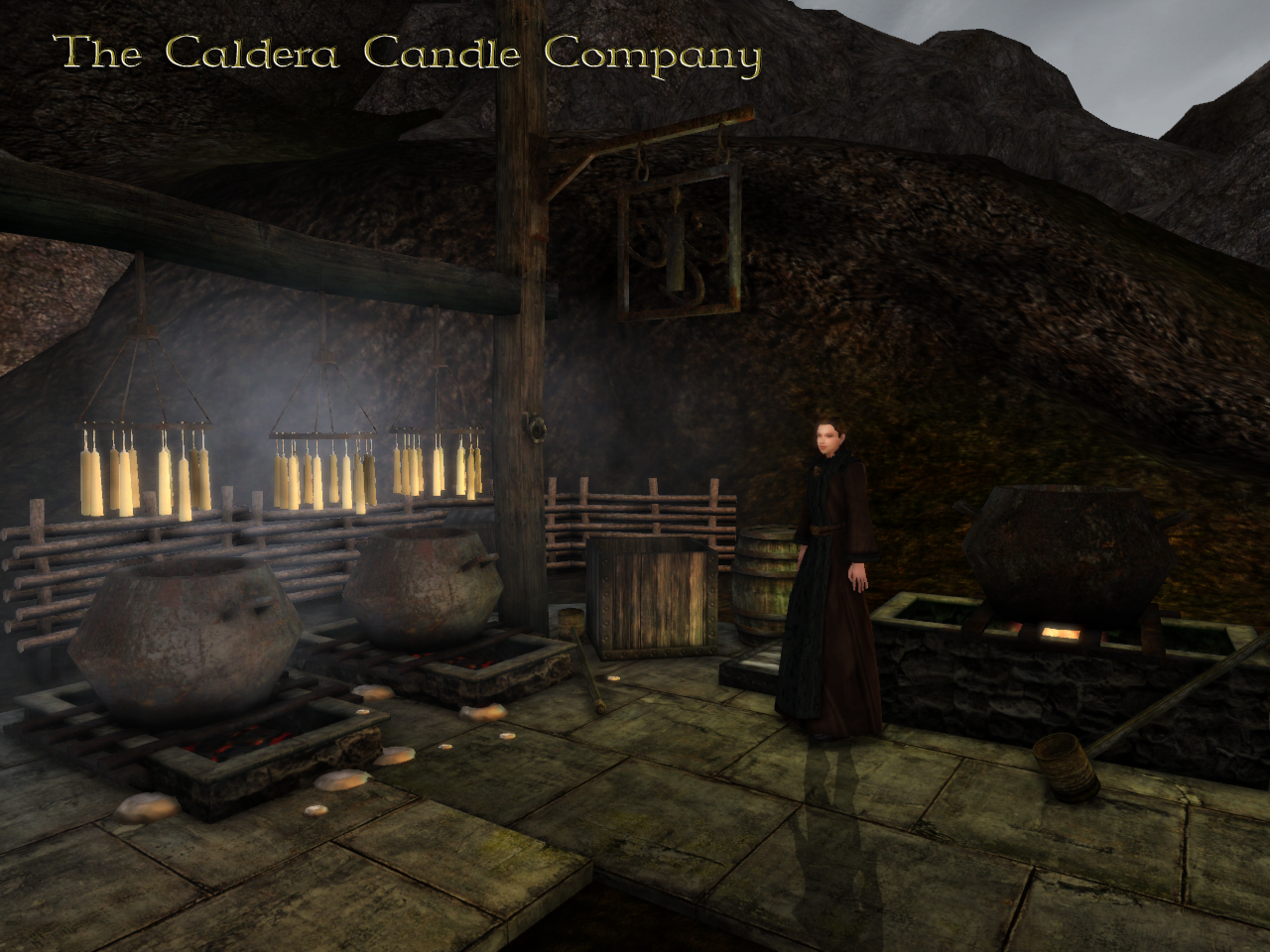 Currently a brewery is being contemplated but that depends on remaining space.