With the exterior almost completed and most of the interior tile set done I have moved on to adding all new furniture using the English Tudor period (something I believe the Imperials were based up on) as inspiration and also explaining away a few more things that annoy me. Where do these people wash and ..... Both covered.
Also played around with a few nif functions to add further immersion and believe-ability to it all.
I do also intend (time willing) to add many more beds to the game in different styles and many other things I feel are missing.
Here are some screen shots of current furniture, the texture set devised by Static and further adapted by myself;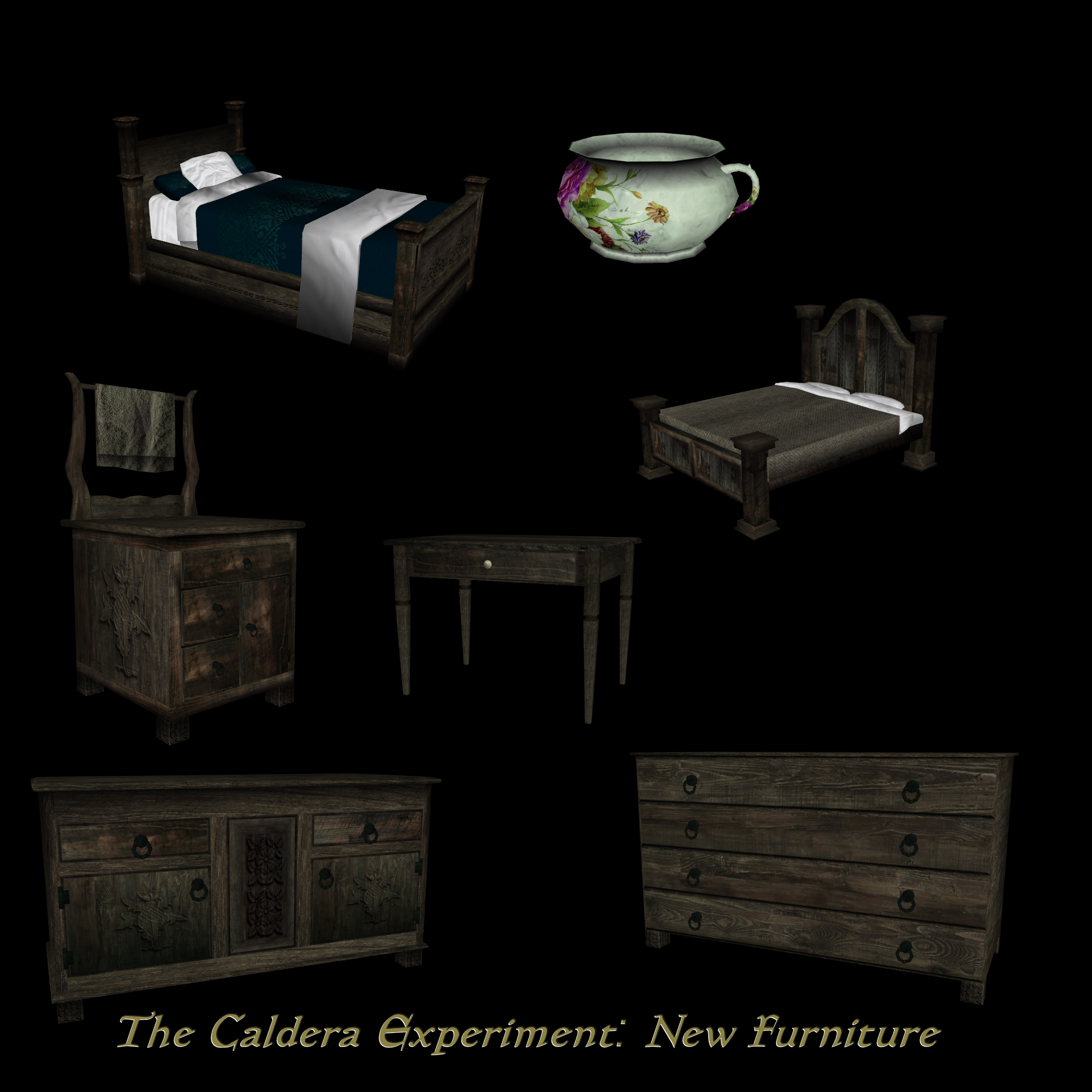 Mostly bedroom and adaptable furniture thus far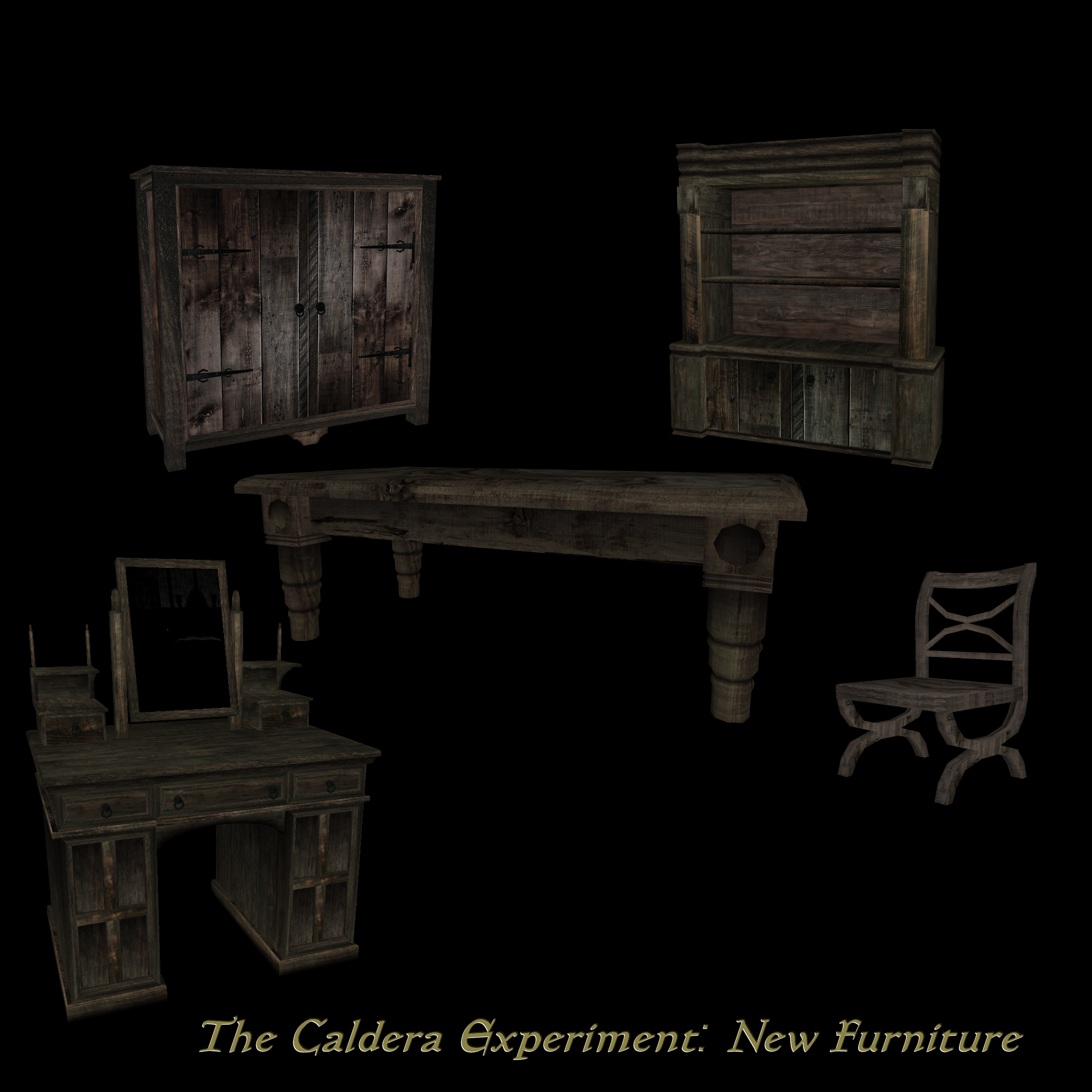 I also made several video's which can be found on my Youtube channel (The Caldera Experiment) of my progress. Please remember. Everything is subject to change. Many things are just place holders awaiting a new model. Here's a quick video of the vanity table with mirror effect.
That's it for this post but more will come as the models do.
Back to thing I hate doing in real life now. Making beds....
Remember. You can join in, chat, drop suggestions or even get involved at my Discord channel
Or over at my blogspot which I update more than this.
Thanks for your interest!
RM