It's Christmas time, it's time for holiday, relax, sharing and presents. And here it is our Christmas present: the developement team of "The Battle of the Clone Wars had been working for months to release this new demo, loads of content has been added, many bugs fixed and many things balanced out. So now we are eager to offer you the first actual public release of this mod.
Yeah, maybe something is still rough and unpolished, but we think that this is more than a decent alpha version and will be a good starting point for future versions to come. Our general philosophy about making this mod was, is and will be giving The Clone Wars hardcore fans a nostalgic vibe of the TV show with a polished and fun gameplay, a fun and nostalgic ultimate experience crafted by fans for fans. Every bit of polygon, texture, every line of text has been tought out and discussed to fit as much as possible in this project. "What would have Pandemic possibly done if they had got the chance of making a TCW TV show based game?" that's what we asked ourselves in the process of making this mod. Also, all the features in the mod that have no reference in the TV show has been tought out from a gameplay point of view. Infact this mod has been made not only considering visual and audio aspects, but also gameplay aspects: you can use actual teamwork, find synergy between each and every class, use simple but satisfying tactics and strategies to overcome you enemies and lead your allies to victory! You are not there just to shoot: you can be a medic supporting your team; you can be an engineer using your kit to block some key parts of a map and perform some very useful area denial for your team against your foes; you can be a marksman fighting hard on the front line or hitting precise shots from distance; you can of course pick up a gunner class to clean areas with your powerful minigun; you can be a demolition expert by abusing the power of the assault class, using your kit to demolish every enemy vehicle in your sight and clear the path for your infantry.
All in all, we tried to compliment some areas of the vanilla game gameplay which felt redundant and boring after many years of playing with interesting and somewhat fresh mechanics, inspired by popular games such as TF2 or Overwatch. We hope some day to set even a competive mode, a clone 5v5 arena mode, but this is actually just an idea waiting on the horizon of future releases now.
Finally, we hope you will have a great time trying our mod and as always give us some precious and valid feedback.
Here you can find a more schematic and clean presentation of mod contents:
////////////////////////////////////
DEVELOPEMENT TEAM:
Author: i2Bros
Co-developer: Jpdoesgaming
Modding Team: Jpdoesgaming, CommanderAwesome, i2Bros
Alpha Testers: BichoGamer, Purge, Wolffe, solidmaTT, Notoriety_


CREDITS:
*Those credits may be incomplete and lacking of many informations. Full credits will be available on final release.
We wish to say thanks to:
- BFX's developement team for many assets, including Deployable Turrets, Thermal Detonators visual effects and MagnaGuards.
- Master Luke for his Z-6 Rotary Blaster Cannon animation.
- Suerteto for his Wolfpack skins.
- CommanderAwesome for Doom Unit 1.0 skin, which I have later improved and refined.
- Cpt. Fox for Clone Marksman Visor skin.
- Anakin for his Z95 Headhunter assets
- Sereja for his Naboo Pistol model.
- LitFam for DC-15c, RPS-6 Rocket Launcher, EMP Grenade sound effects and for Padmè Amidala animation and akimbo pistols animation.
- Sereja for Umbara: Shadow Forest map luas and assets.
- El_fabricio for Coruscant: Modern Warfare map luas.
- DEVISS for many CWA assets, for the basic Clone trooper skin, for ARF Trooper skin, for some Seargent Hound 1.0 parts, for revamped LAAT gunship, for "PreVizla" animation and Mandalorian Sniper Rifle skin.
- "Unknown user" for DP-23 Shotgun, DC-17 Pistol, DC-17 Double Pistols.
- Many fellow modders and users from Gametoast and SWBFgamers community for help, advice and assets finding. In particular we want to thank Led, Ginev, Sereja and DEVISS for their precious help.
All rights reserved to Lucasarts and Panademic


////////////////////////////////////
INSTALLATION:
1) If not installed previously, download Unofficial patch 1.3 from here: Moddb.com
2) Put the content of the folder in ".../Star Wars Battlefront II/GameData/addon"
3) Enjoy.


////////////////////////////////////
CONTENTS:
Maps:
- Coruscant,
- Dagobah,
- Death Star,
- Kamino,
- Jabba's Palace,
- Mos Eisley,
- Naboo,
- Polis Massa,
- Tantive IV,
- Attack on Venator,
- Umbara: Shadow Forest,
- Coruscant: Modern Warfare


Eras:
- TBCW (Season 4-6)


Modes:
- Conquest


Updates:
- DC-17, DC-15, DC-15a model size fixed
new Z-6 Rotary Blaster Canon model
- Z-6 Rotary Blaster Canon balance reworked
- New animations for double DC-17 pistols
- New sound and visual effects for blasters, lasers and other weapons.
- Kamino Security Team added as a clone legion on Kamino.
- Padmè Amidala added as hero on Naboo
- Blitz Phase 1 and Colt Phase 1 added as VIP clones #1 on Kamino
- Droids will no longer explode like in vanilla game.


Known Bugs
- Unexpected CTD will occur "randomly" in Umbara: Shadow Forest, Coruscant: Jedi Temple and Coruscant: Modern Warfare
- Some users will experience a regular CTD every 5-10 minutes in Umbara: Shadow Forest.


Fixed Bugs
- Floating Icons fixed (99%)
- Names and Localization fixed (95%)
- MagnaGuards getting stuck after melee attack with electrostaff
- BX Commando Droids bouncing like balls after damage combo with melee attack.
- Rewards preventing human player from switching primary weapons.


Here you will find an awesome photo gallery made by our passionate community of testers and developers: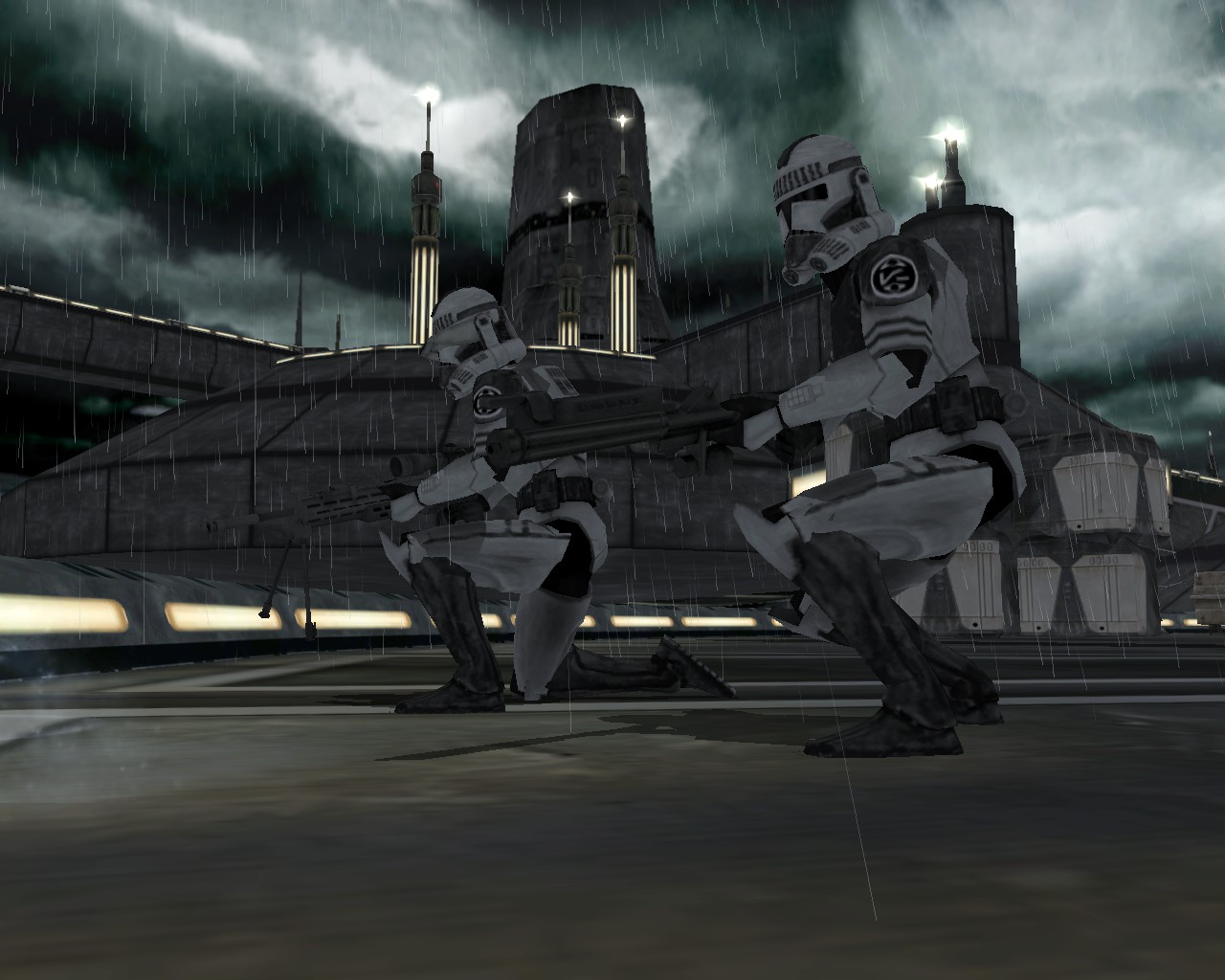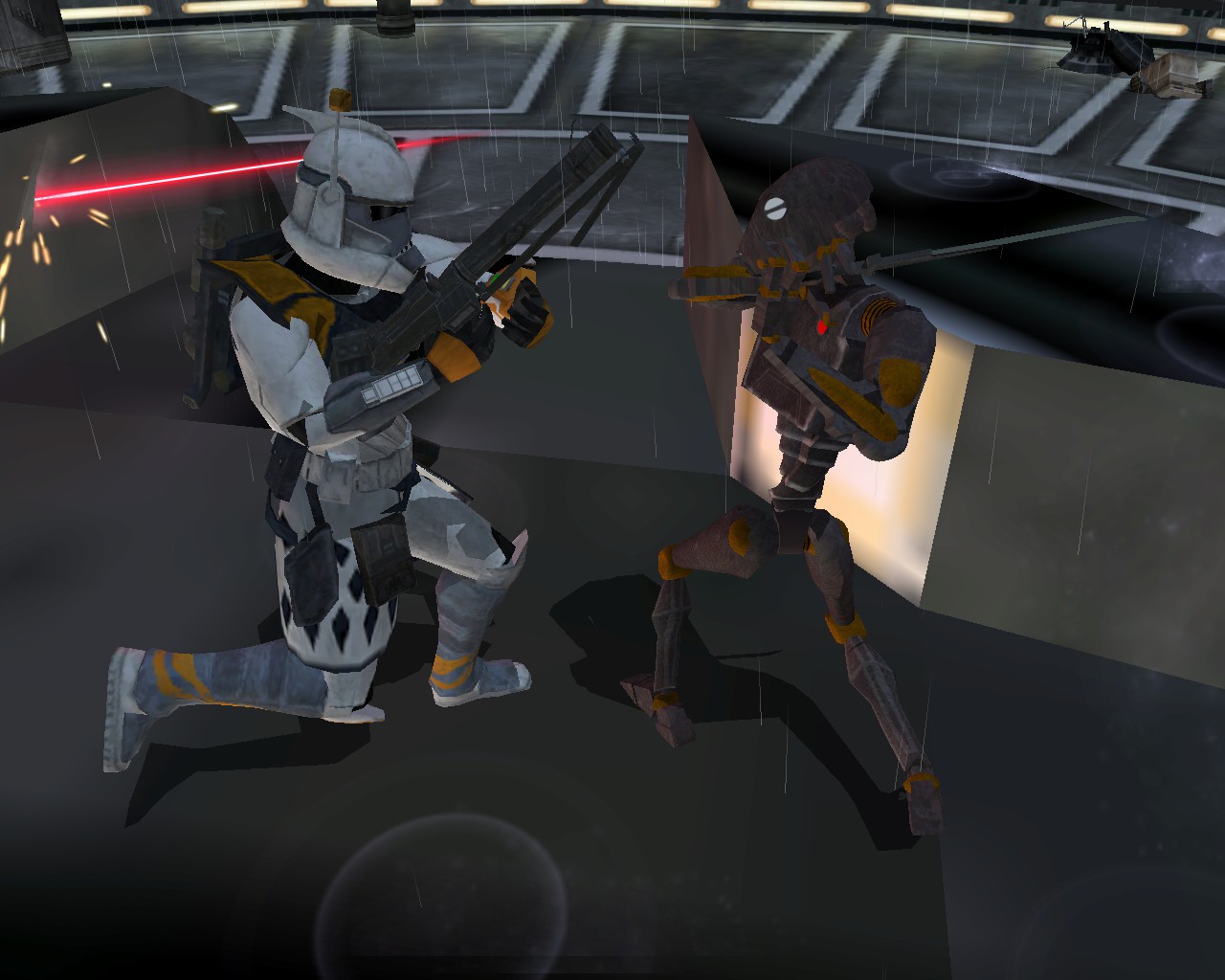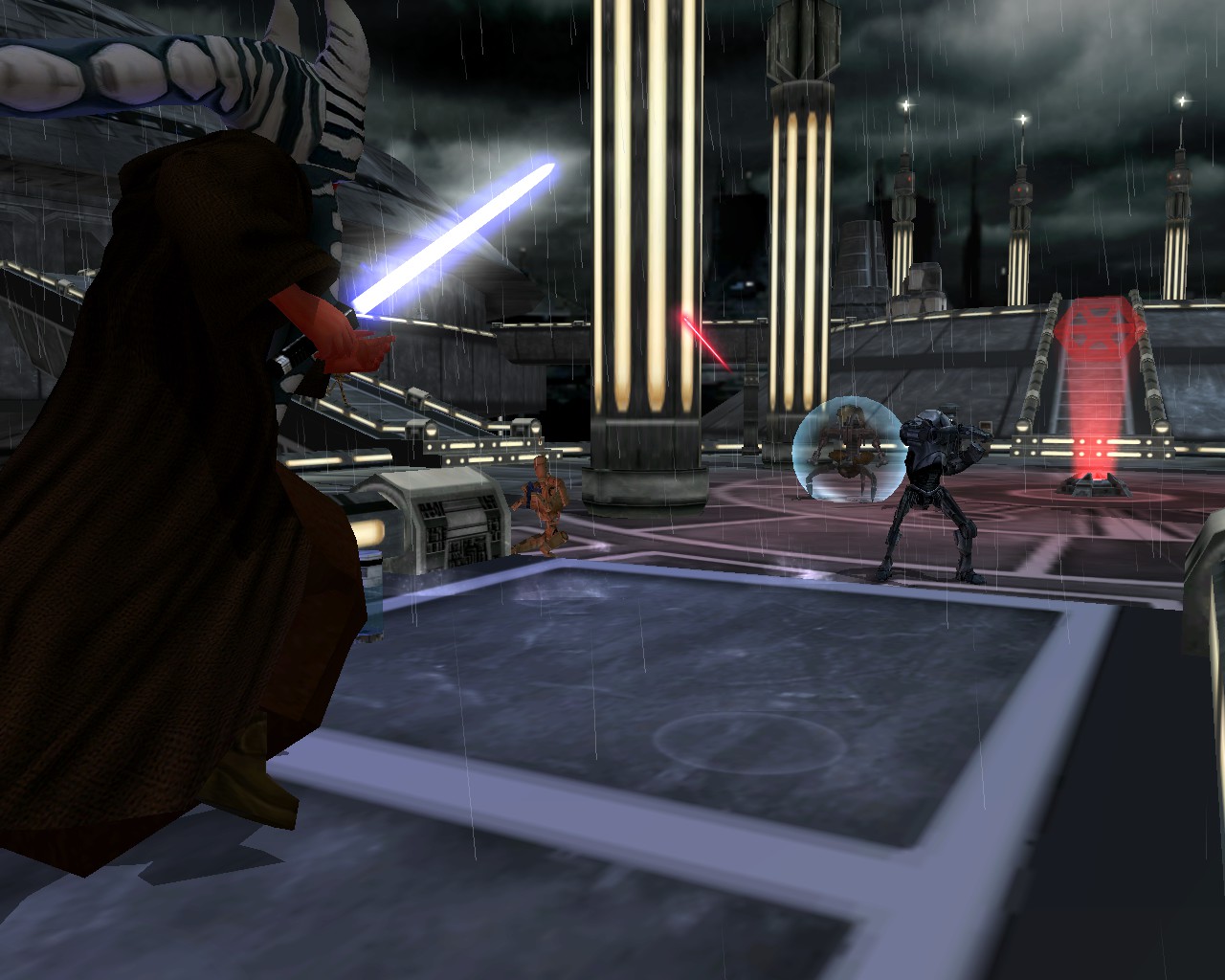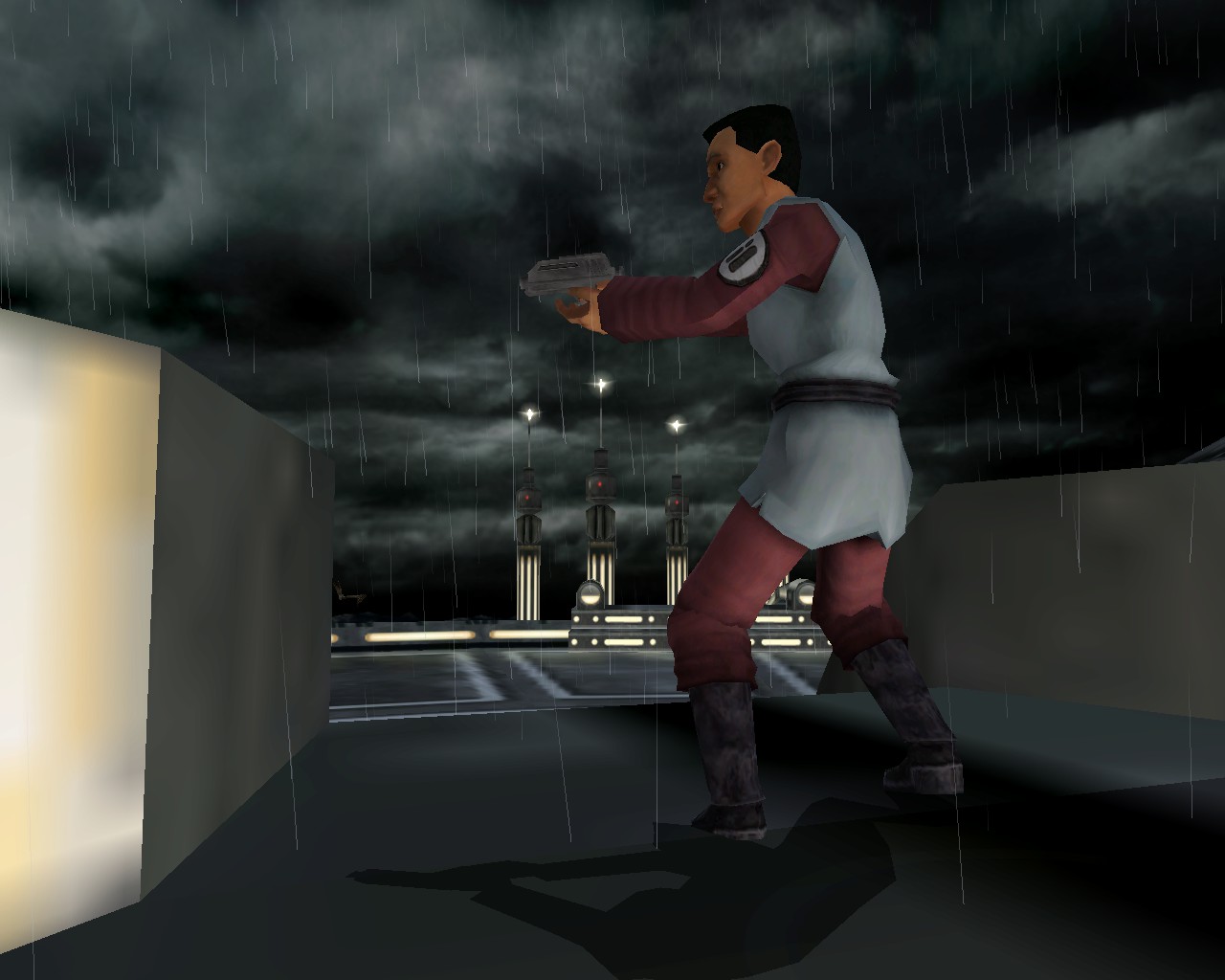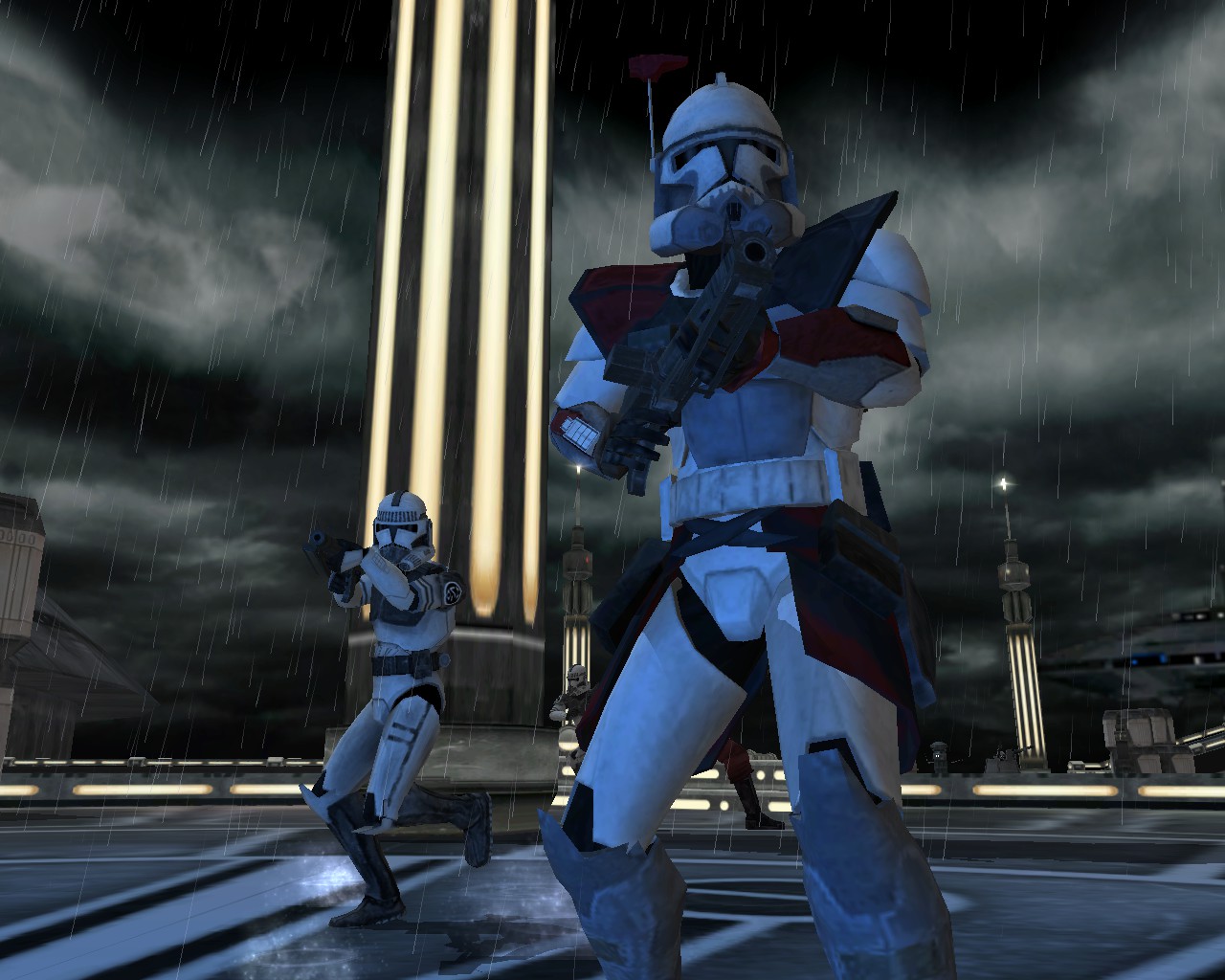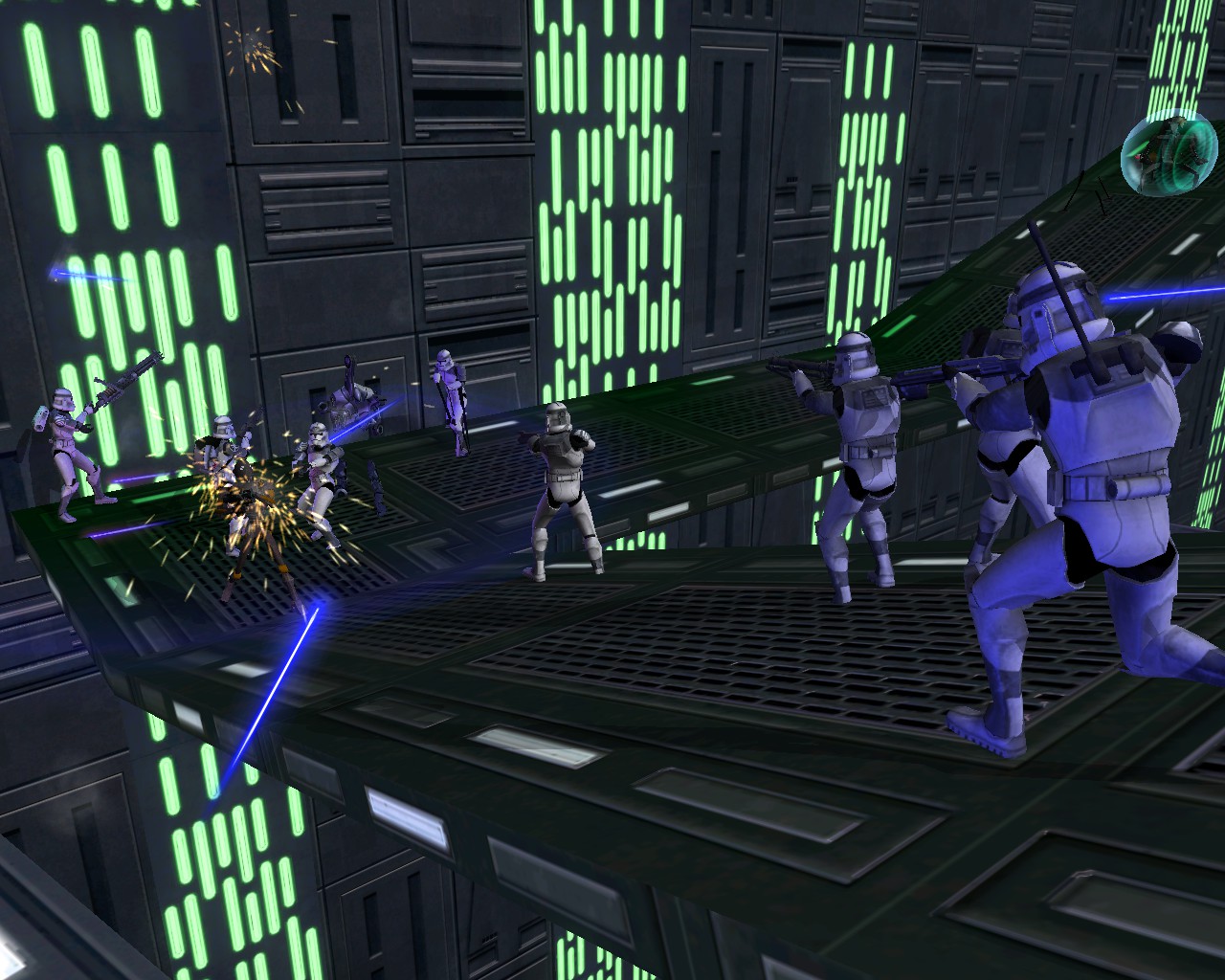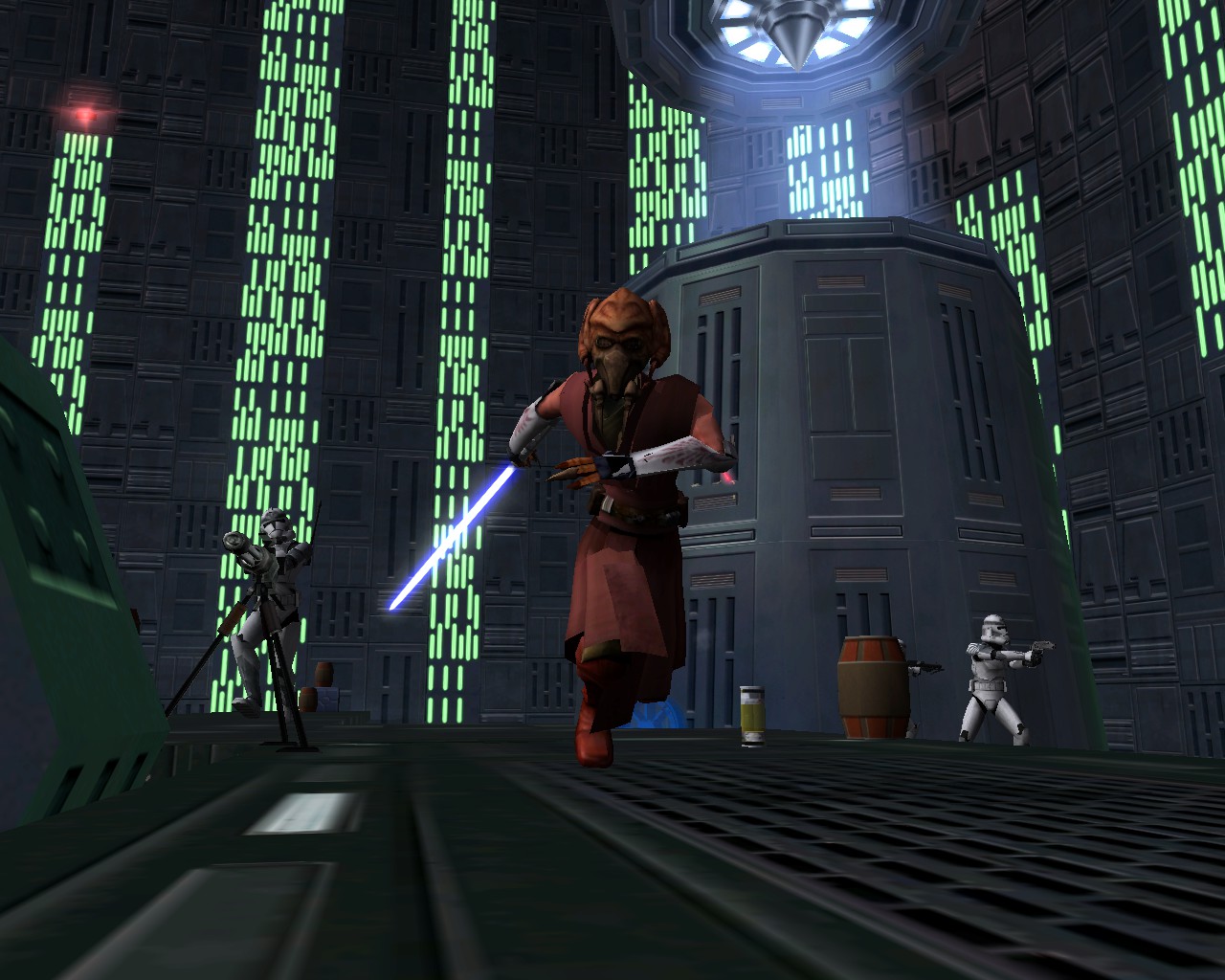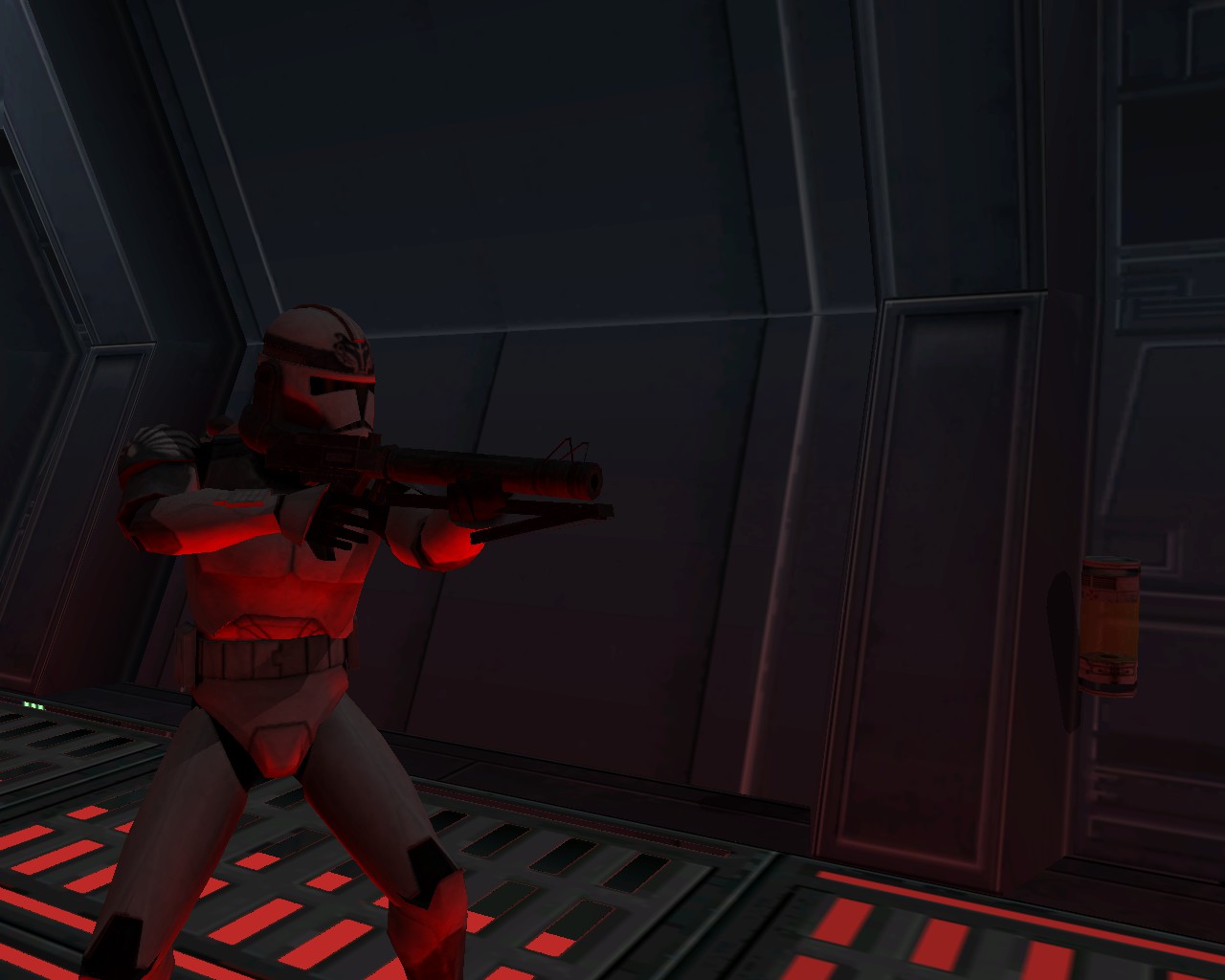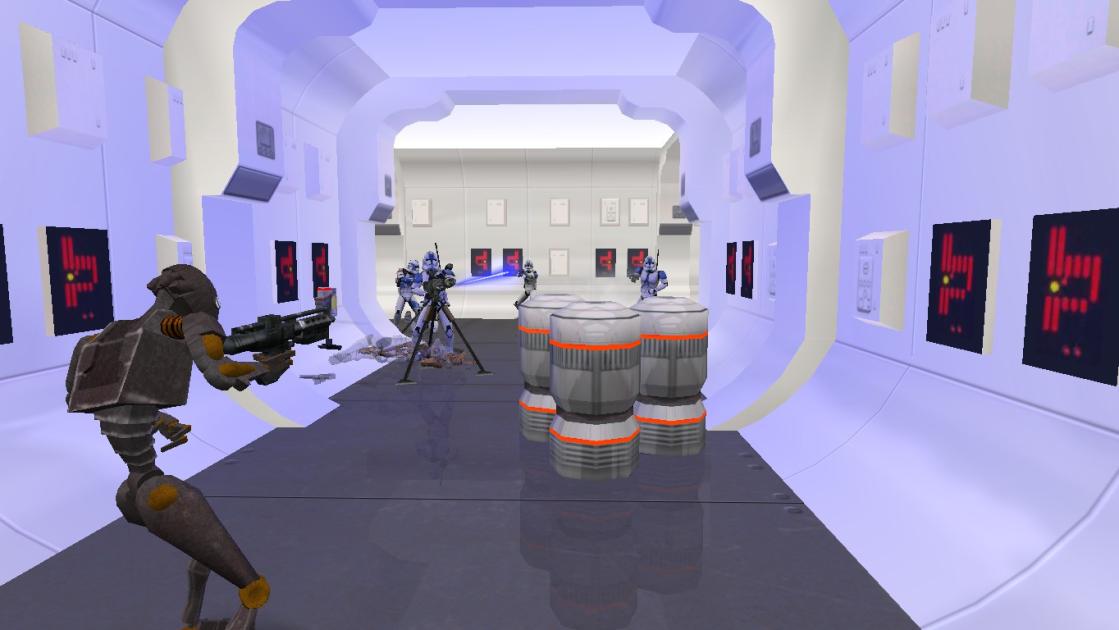 Here you can give a look at some actual gameplay from the mod, featuring some talented Youtubers from our beloved SWBF community!
Kryo: Youtube.com
MikeTheBeastsVideos: Youtube.com
Imperio Battlefront (Spanish): Youtube.com
And finally the most epic, glorious and bad ass upload I have ever had in my entire life:
Dropbox link: Dropbox.com
ModDB link: Moddb.com
Oh, I have almost forgot this: MERRY CHRISTMAS AND A HAPPY NEW YEAR!