In the dark depths of space where unknown horrors await, there is literally no one around to hear you scream. For any sci-fi horror fan, this is nothing new. However, upcoming indie sci-fi survival horror title Solarix is definitely looking to capitalize on this well established terror with its frightening stealth based game-play experience that draws on classic PC stealth horror games of the past.
Solarix is a first person psychological sci-fi survival horror game that puts you in the role of Walter, an electrical engineer who wakes up one day to find nearly everyone on the planet dead. Those who remain alive are either mutated shells of their former selves or mercenaries apart of a clean-up crew tasked with destroying all evidence of whatever it is that happened. With only his wits and the assistance of a rogue AI to aid him, Walter must survive the horror that he has been thrown into.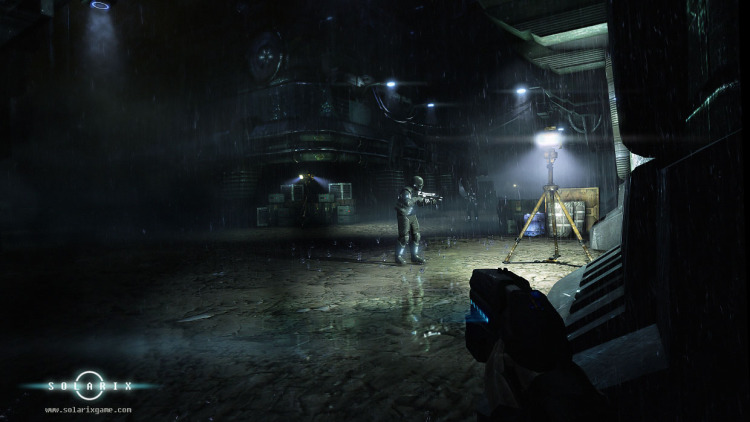 Inspired by classic games System Shock and Thief, Solarix puts its emphasis on open-ended stealth game-play combined with the aesthetics of a sci-fi survival horror title. Main mechanics involve players using their skills to stay hidden by sneaking past enemies, blowing out light sources and causing distractions. Players will also have a few tools at their disposal to actively deal with the game's various threats such as hacking tools and stolen weapons with the time-honored survival horror tradition of limited ammunition.
"The player always has a choice how to play and they'll not be penalized for making a decision. We only ask the player to remember – for every action there is a reaction in Solarix," said Mark Gregory, co-producer of the game.
Much in the way of psychological horror games like Lone Survivor and Silent Hill, Solarix is displaying itself as a game that doesn't try to scare players so much using jump scares but rather through inciting dread and desperation naturally rooted from the game's atmosphere and level design. Powered by the Unreal Engine, the game is putting its graphical power to use with its moody lighting and detailed visuals.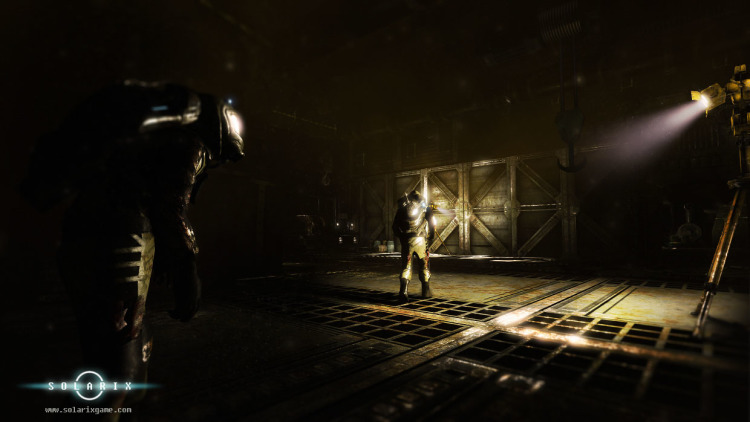 Solarix is the debut game of Pulsetense Games, a small team of eleven developers. The current look of the game itself is no product of small effort with it having taken the small studio nearly three years of work to achieve. Recently, Pulsetense Games had sought out crowd-funding assistance via Kickstarter for Solarix back in July. However, the studio was not able to meet their £10,000 goal when the campaign ended in August. Despite the setback, the game's development is still very much underway.
Solarix is currently planned to release on PC and Mac via Steam sometime in late 2014.
LINK: Twodashstash.com