R.I.P. Zombie is a Match-3 puzzle game with RPG elements. This game is about zombie survival, the dangerous world where all rights belong to zombies and there is no room for alive. It is designed with no violent or bloody scenes, everything is very fun and colorful. You won't be scared, but will laugh your guts out!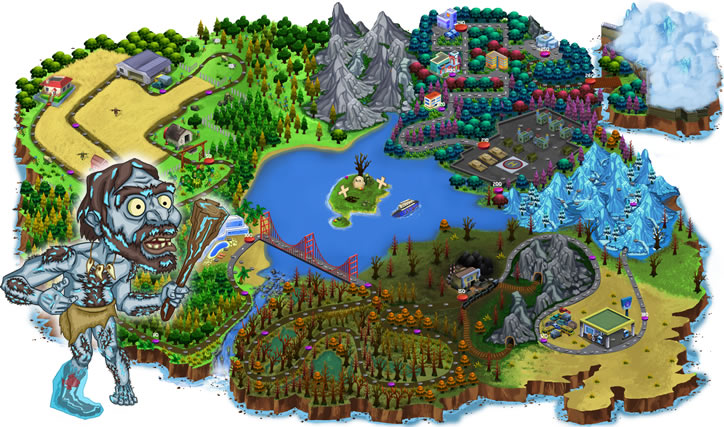 The game has an interesting and exciting storyline, where you play for the characters not similar to each other. Fighters, who are still alive, make a team to confront hordes of Zombies and save their lives. Every mission harbors a terrible danger – hunting for brains walking corpses. Instead of relying on your luck alone, you will have to come up with a plan and strategy to survive in a post-apocalyptic world. It is not enough to be just an Amateur or Expert player in Match-3 games, you will need to calculate your moves in order to rescue your surviving fighters.
R.I.P. Zombie is a role-playing game. To accomplish the mission, you will need to improve your characters' health, weapons, and tactics including their special punches – all that is possible by raising the level of your character. The unique characters like firearms expert Farmer Bob, fighters with their own unique features and capabilities Hunter and Jade, will be performing at your fingertips.
Features:
• A fun storyline with dialogues;
• Unique characters and 27 hilarious zombies;
• Post-apocalyptic world with 6 large locations;
• 260 missions full of surprises;
• Fights against the bosses and the final battle with the main boss;
• About 20 types of weapons including rifles, machine guns, flamethrowers, freeze;
The game is available in the following modes: endless survival, counting the number of moves, and with the timer on.
R.I.P. Zombie is a free-to-play game, you do not have to pay anything in order to unlock all its levels. Of course, we do offer premium features, but they are not necessary to complete the game.
Donwload from Android