In our first game, MechaNika, we included some visual references to pop and geek culture. Here you can see Nika taking a sip of her special cognac + cocoa concoction in front of the local comic store: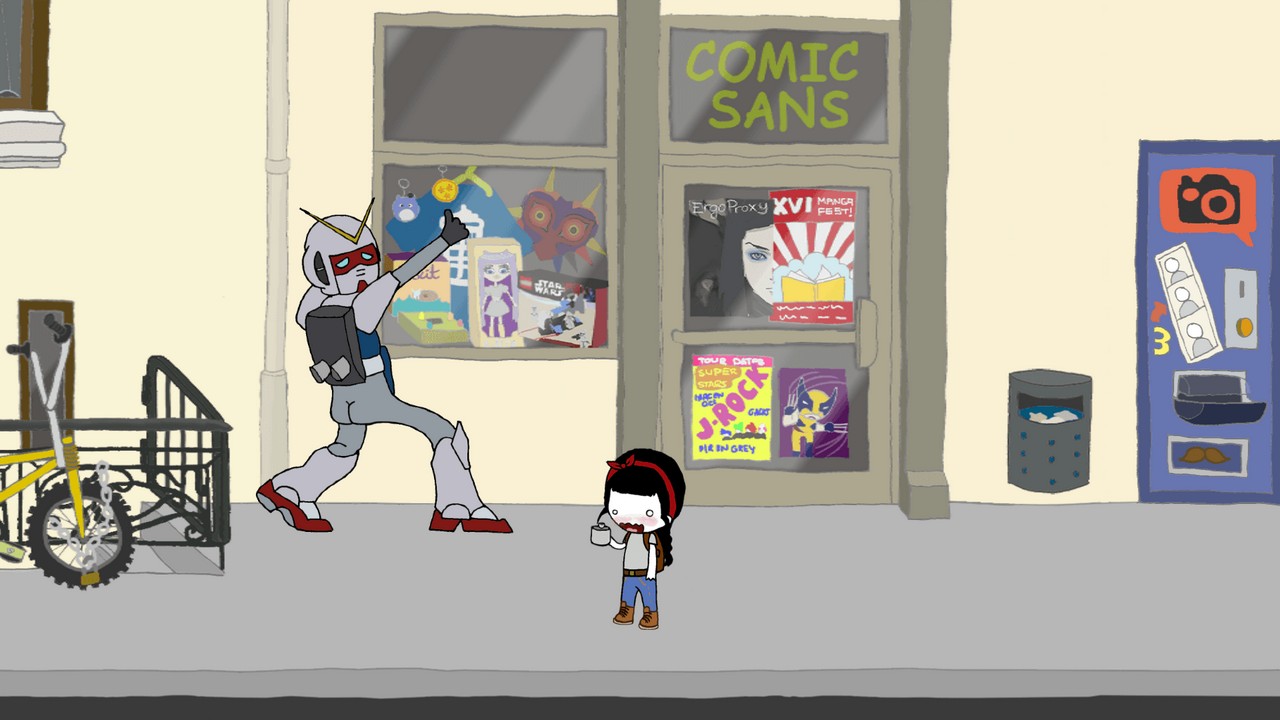 Our community really enjoyed spotting all these references around the different environments, so in our second Psychotic Adventure, Agatha Knife, we did it again. However, we didn't want to flood the game with gratuitous references just because reasons. There are some of these, of course, but most of them are used as a narrative device, to give context and background story of a particular character, environment or plot event. Most importantly, we try to bridge the reality of the Psychotic Universe we are depicting in our games with our own, as all the stories in MechaNika and Agatha Knife are just a darker and more extreme version of those from the world we live in (or maybe not... Ô_ò).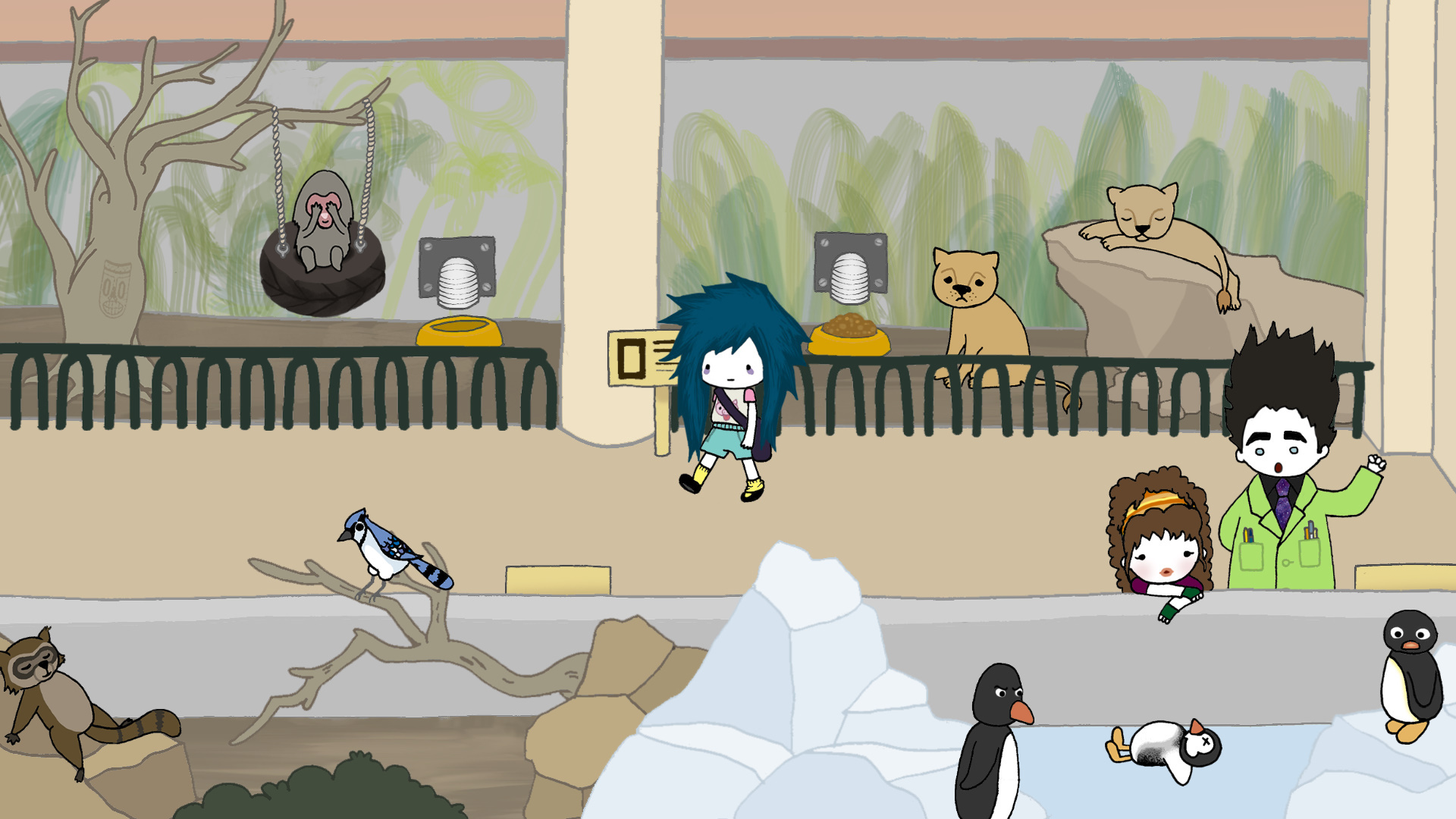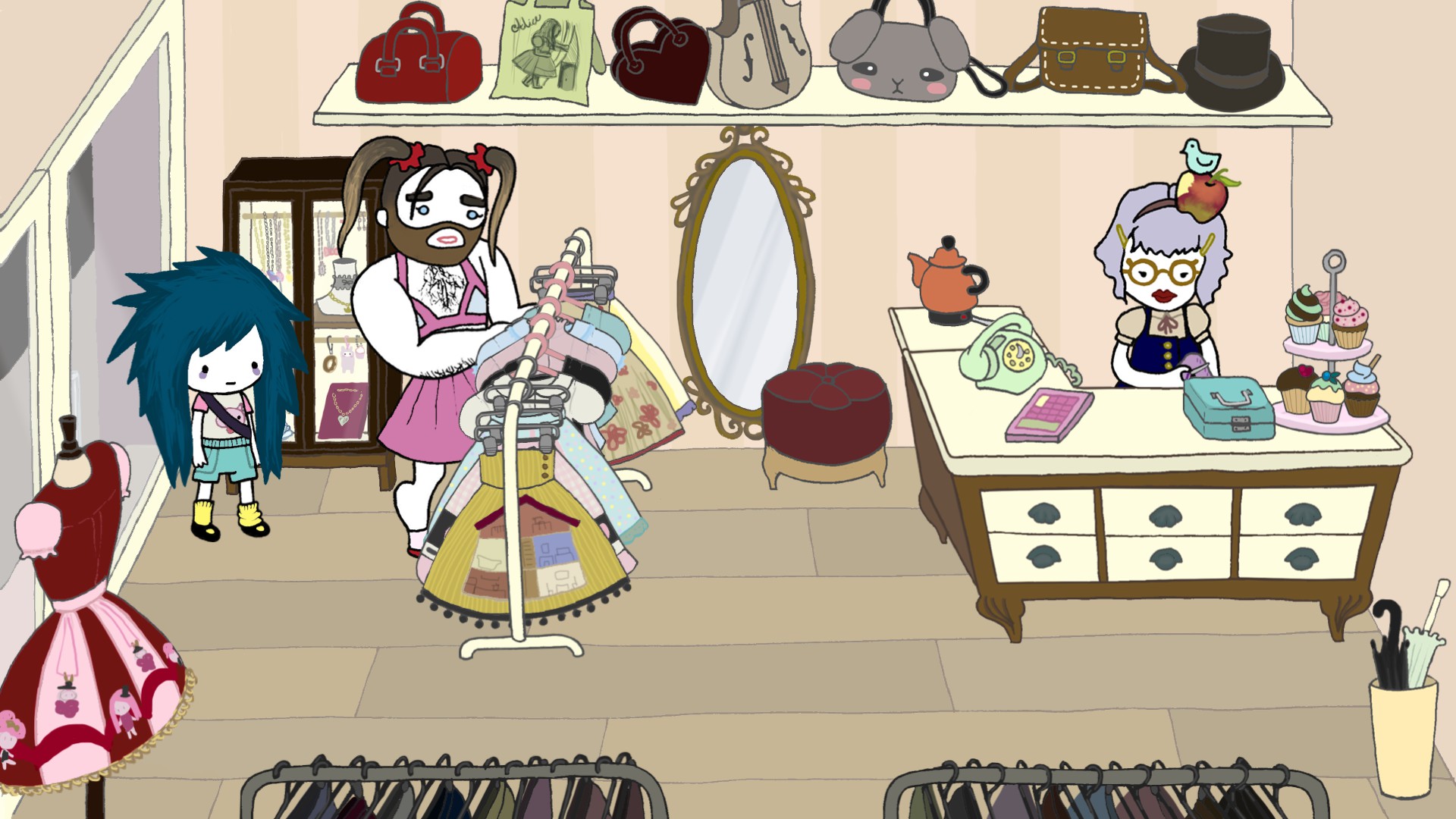 What do you think? Do you prefer a 100% original video game or do you enjoy these references? If you are one of those that enjoy them and have already spotted those in the previous screenshots, here you have a more dense one. Give it a try!