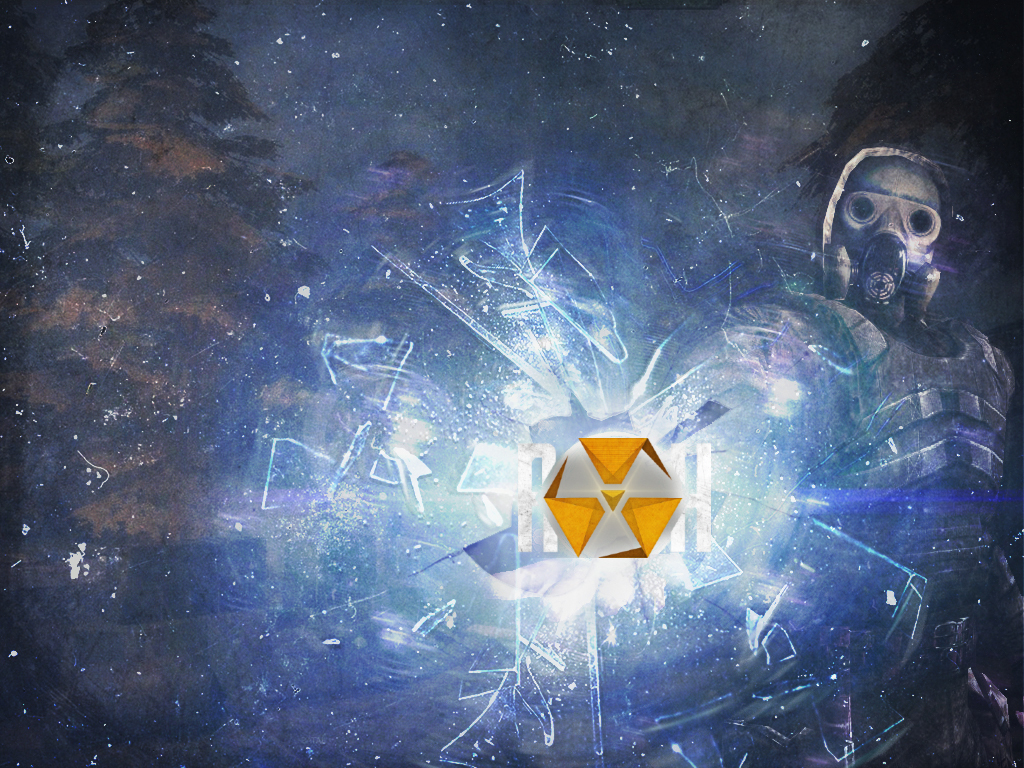 Q: Release date?
A: At this point, we do not have any exact release date.
Q: Which computer specs do I need in order to run Ray of Hope?
A: More details on after the stress test is finished.
Q: Will Ray of Hope be compatible with other mods.
A: No.
Q: Will there be offline co-op?
A: Contrary to our previous statements, there will be no co-op in Ray of Hope.
Q: How long you have been working on this project?
A: Online mechanics/code 7 years. RoH itself since 2014
Q: Engine?
A: Heavily modified X-Ray engine, 64 bit.
Q: What type of servers will there be in the game?
A: There will be public servers only, separate ones for Russian and EU communities. Players will have the chance to try out both regular and RP servers.
Q: Is there any character and weapons customization?
A: The players will be presented with vast cosmetic and technical customization options for all types of weapons and armour. More information on this, as well as screenshots can be found in the first developer diary.
Q: What is the player capacity for servers?
A: More details on after the stress test is finished.
Q: How big is the Zone?
A: Very big and seamless (meaning no transitions between maps). Remember those empty spaces on the map between locations? You get to go there now. No restrictions.
Q: What languages will you have websites for?
A: For now, English and Russian.
Q: What happens to my stuff when I die?
A: Balancing questions are still open for discussion as we have not reached a consensus on anything yet. Let's just say that you lie dead on the ground. That's it.
Q: How do PDAs work?
A: Your PDA will act as a sort of a social network – you'll be able to add/block friends, chat via instant messaging and look at the map. Of course, there's no guarantees that your PDA won't go haywire during a crucial moment. The Zone does that sometimes.
Q: Stashes?
A: You can buy different types of stashes just for yourself and put them anywhere in the world, but that doesn't mean that your stuff will remain intact after you die.
Q: Will the game be standalone?
A: Yes.
Q: Will it be possible to trade with other players?!
A: Yes.
Q: Will there be an English forum with a suggestions board, where developers can review player suggestions?
A: Currently, there's an English subsection in the Russian forums, so be sure to check that out inf you have a suggestion.
Q: Will you add cut factions?
A: No.
Q: What about new mutants?
A: A couple of things in the works. Expect the unexpected. And yes, we are making the bear as promised.
Q: Is there a way to be involved in the work or to test the stability of the mod?
A: There will be an international community beta sometime in the future. So, the answer to the question is yes.
Q: Is there going to be implementation of any custom weapons/armor models in the future?
A: A vast majority of the models will be replaced with newer, higher quality ones.
Q: What are role-playing servers?
A: Servers for people who want to role play their character, usually with tighter rule set than in your average server.
Q: What countries are the servers hosted in?
A: The servers will be hosted in Russia and EU, and possibly USA at a later date.
Q: What about blowouts?
A: Blowouts will not be a regular occurrence. Apart from visual updates, we will implement features such as the PDA glitching during an emission.
Q: How do the quests work?
A: Quests will be both individual as well as group oriented, with varying levels of difficulty We're striving to make the quests as challenging and atmospheric as possible, in order to maintain that core STALKER atmosphere. Also, for those familiar with the MMO genre, there will, of course, be many repeatable daily quests.
Q: Weapon ballistics and armour?
A: The weapon ballistics have been reworked, as well as the game physics, in favour of greater realism. Just like in real life, it will take but a couple of shots to down a badly equipped stalker. The damage models and the actor skeleton have also been changed for the better.
Q: What about the sound? The music?
A: We're working with people from ART-IS-TRUTH as well as a couple of ambient artists on recreating the sonic atmosphere of the original games. Expect spooky and intense sounds, as well as reworked sound samples for weapons and nature. Be sure to check our talented artists out!
De-cart.bandcamp.com
Soundcloud.com

Q: What is your Patreon for?
A: All money donated will go exclusively towards server maintenance and game development. Thank you for your donations!
Patreon.com