Puzzle games are never normally a genre that I would look at, normally being much slower paced compared to action games, this is where Prometheus a mod for Unreal Tournament 3 really stands out from the crowd. Watching there first released video at the end of 2008 certainly showed what potential and complete mind fuck this mod was going to offer. Prometheus just released its latest update, and you may ask if it lived up to what it promises, and It definitely does, making for one of the most mind bending mods this year.
The mod gives you up to five instances of yourself, you play each one separately and are given the full mission time. At the end of the mission time you start back at the beginning, this time bringing you back to the second instance as you watch your past self doing exactly what you did.
This is where things get crazy, and completely messes with your head, trying to coordinate 5 instances of yourself, each helping the other get to there objective. Now if having five instances of yourself was not quite enough, you now have to make use of them, flicking switches, finding passwords, killing bots and your past selves, and eventually finishing the map objective. Finishing your first objective is very rewarding, knowing that you've correctly utilised your instances and watching how the puzzle unfolds as your copies walk around opening the path to your next objective. And that of course is exactly what Prometheus boils down to.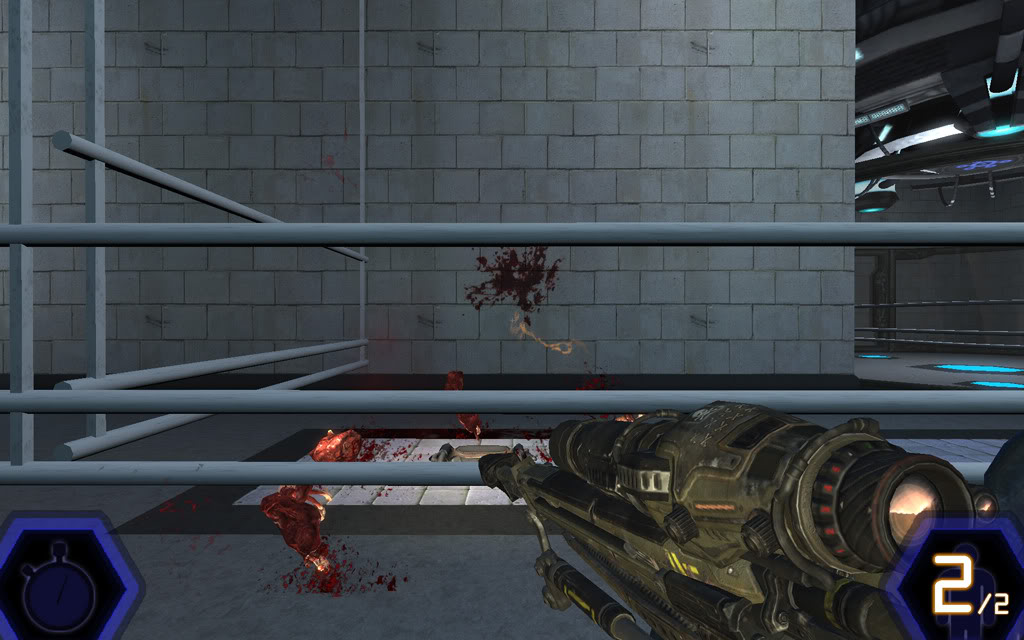 You made me kill me!
There are 5 missions and also a training mission, these are all very different, becoming more challenging and complex as they continue, with Prometheus the pace increases as the game continues, trying to keep up with your past selves and making sure your timing is perfect is very important as as soon as one of you mess up, its back to the beginning and perhaps that is what makes the gameplay very addictive, slowly finding the correct path by trial and error which never gets repetitive or boring because each time you get closer to your final objective. To give the mod even more replay value achievements have been added, which should give you a reason to replay at least some of the missions even if you know all the puzzles.
What may take away from the players experience is the over used and generally poor art, which I assume is because much more time was spent working on gameplay rather than eye candy. But I think the fantastic gameplay real outshines any problems with Prometheus.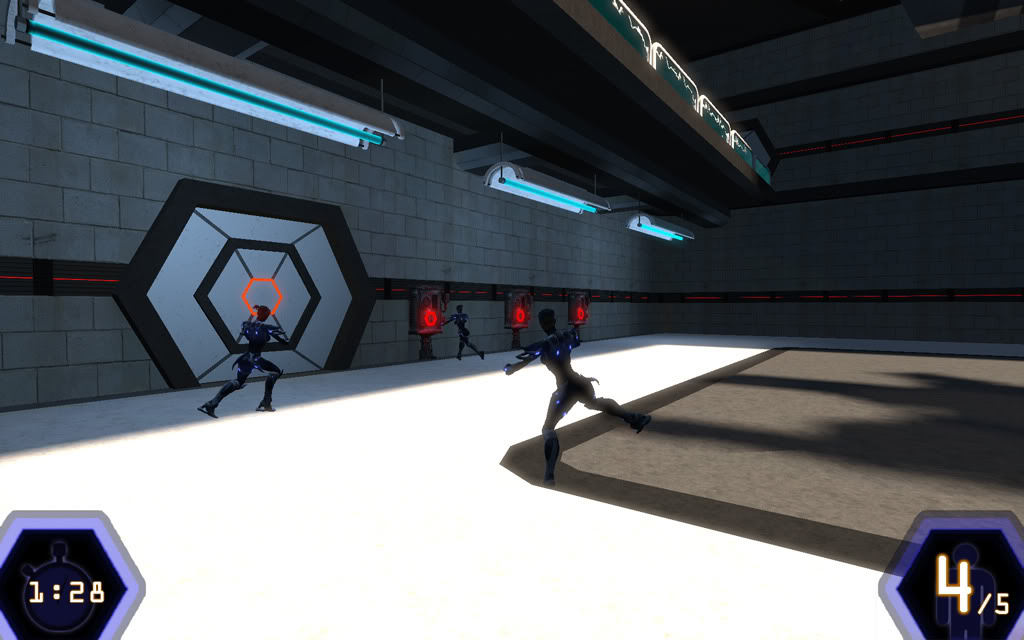 I don't run like that!
Prometheus was entered into the MSUC, and won Best Game Mod in Stage 2, I can only hope that this will spur the developing team onto further working on the art and making more missions and puzzles to quench my thirst for more Prometheus goodness,
Even if you are no fan of Puzzle games I seriously suggest giving Prometheus a go!