Was mostly busy with work again during the past 2 weeks, which hampered my progress a bit. I've also decided to not spam with progress updates so often or I will run out of locations to show... Nevertheless, the map is very close to getting finished - only a few more areas need some more polishing. Even if I wanted to add something new, the resources wouldn't let me at this point, so it's more about scrapping and managing the remaining walls and sprites (no idea how I got so close to sprites limit...).
As you can see, there's been about 2 000 sprites added since last update - this is mostly due to a few large blocks of text being added to the map, but also a rather elaborate construction with balconies and stairs made out of spriteworks, which I will keep as a surprise for now. The whole progression of the map is completed and the map has been sent for first alpha-testing to see if the objectives and puzzles are clear and understandable. Adding monsters/items and actual combat will be the last step after everything else is done.
Status of the map as of 2021-03-03 (resources used): 2 208/4 096 sectors, 16 076/16 384 walls, 14 608/16 384 sprites.
And now for the pretty images part: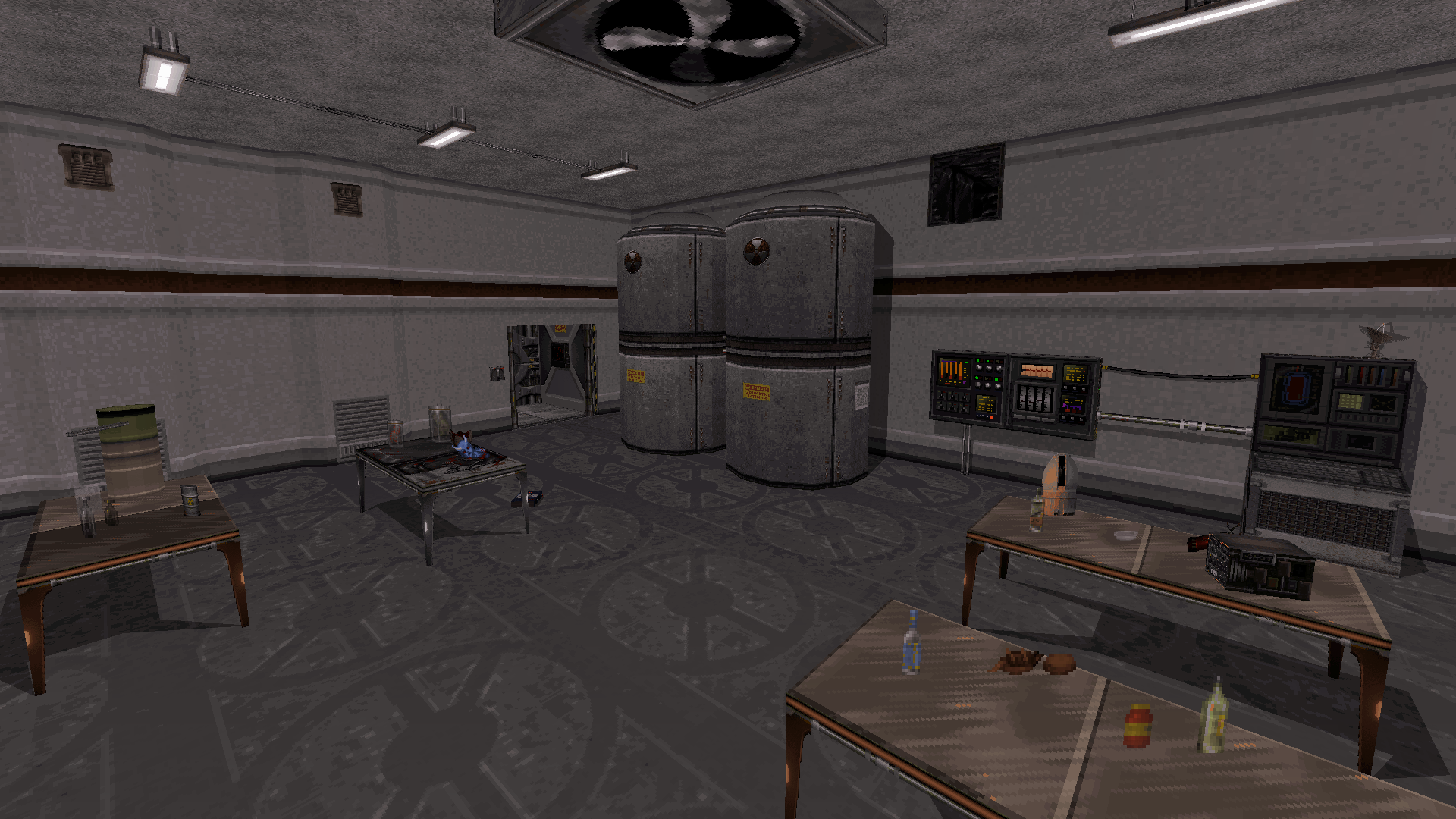 Main laboratory in section B, where the gas leakage makes it impossible to safely enter - unless you find a way to clear it.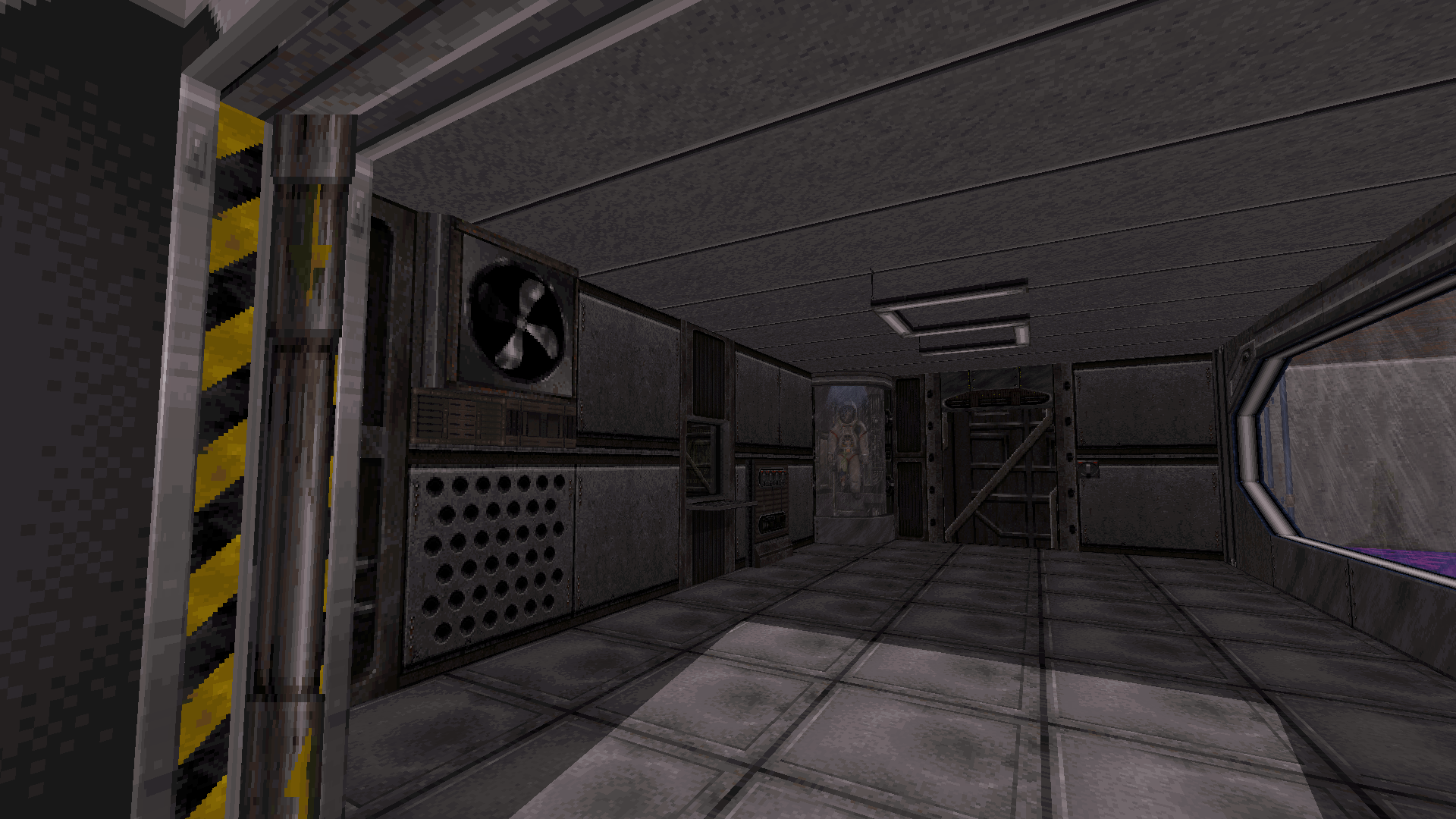 This room may not look too impressive, but trust me - the player will have to spend some time in it. You're gonna love it or hate it.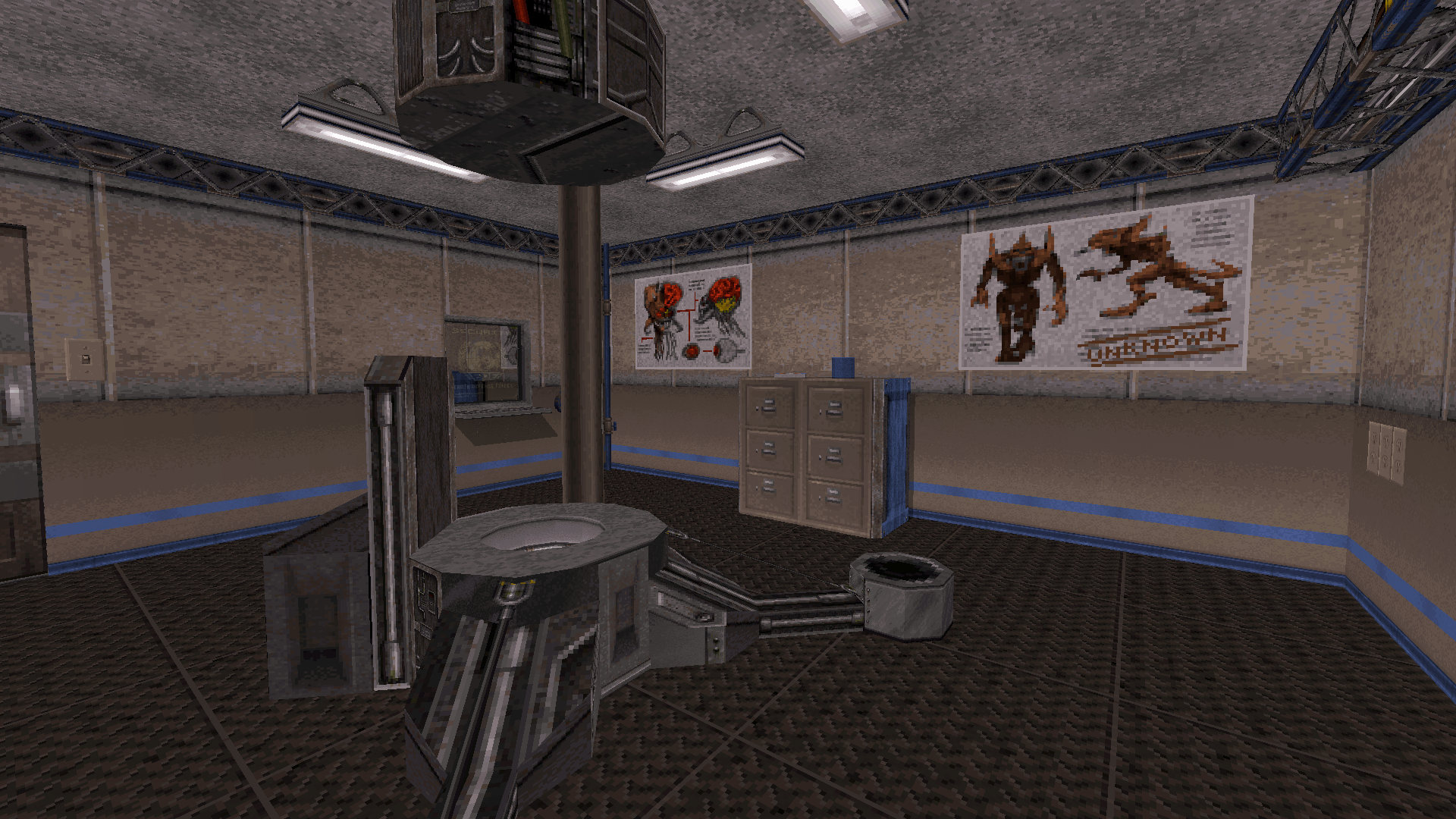 Secret room where Dr. Soong is preparing his mysterious machine - if you help him find the missing parts, it could greatly help with your progress...
That's all for now - please share any comments or feedback you have on this project!