Most of my mapping sessions last week were focused on quite complex and elaborate (and perhaps even innovative - if you can say that about anything concerning a 25 year old game?) sequence - meaning not much resources were used, also it required some really tedious fine-tuning, but I'm quite satisfied with how it turned out.
Status of the map as of 2021-01-26 (resources used): 1 868/4 096 sectors, 14 005/16 384 walls, 10 697/16 384 sprites. Didn't use up much walls, which is one thing I'm glad about, as I was mostly working with sequencing and fine-tuning a complex spritework last week.
Screenshots: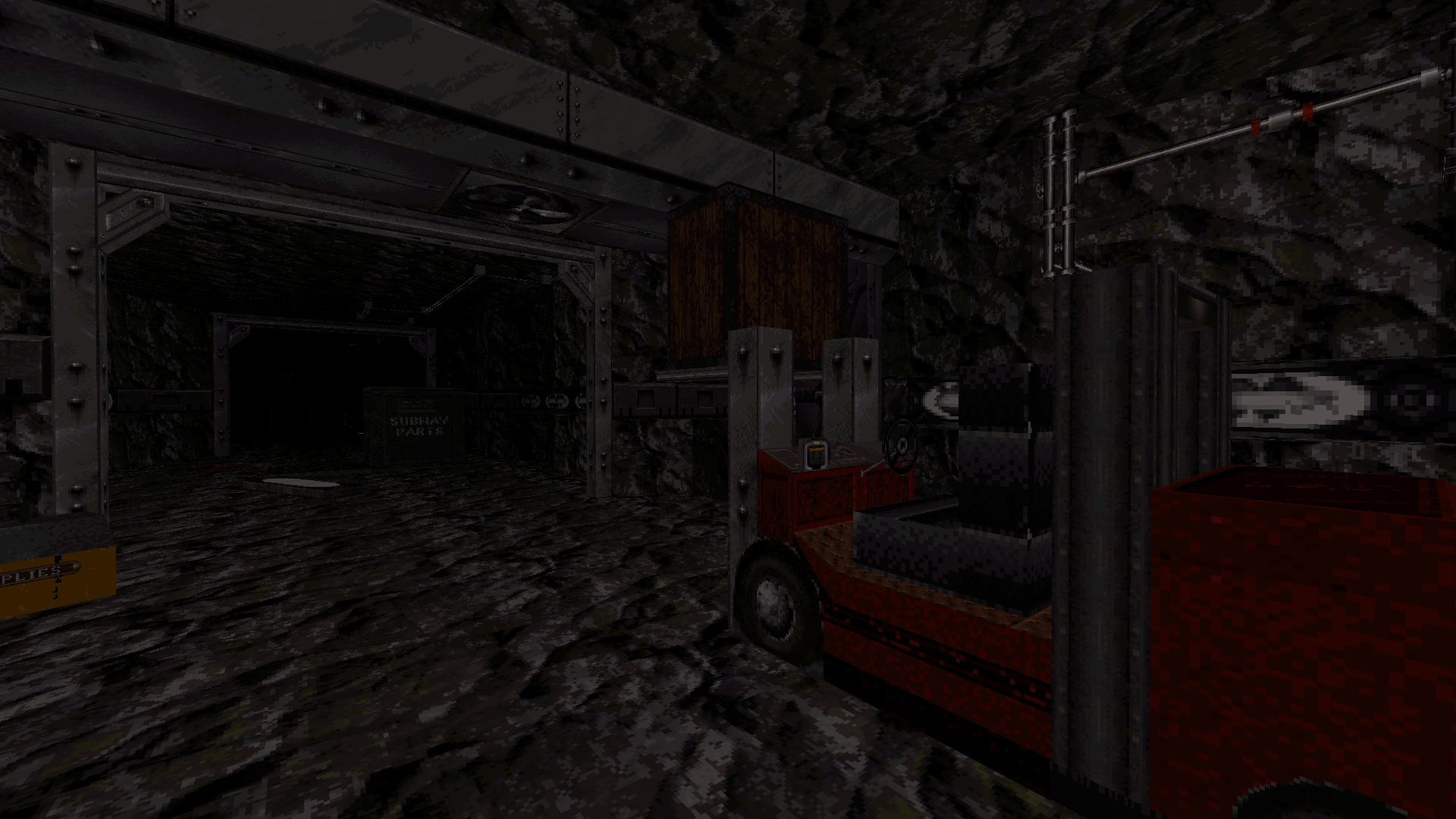 Small forklift at the beginning of the level that can be operated to rise or lower the box.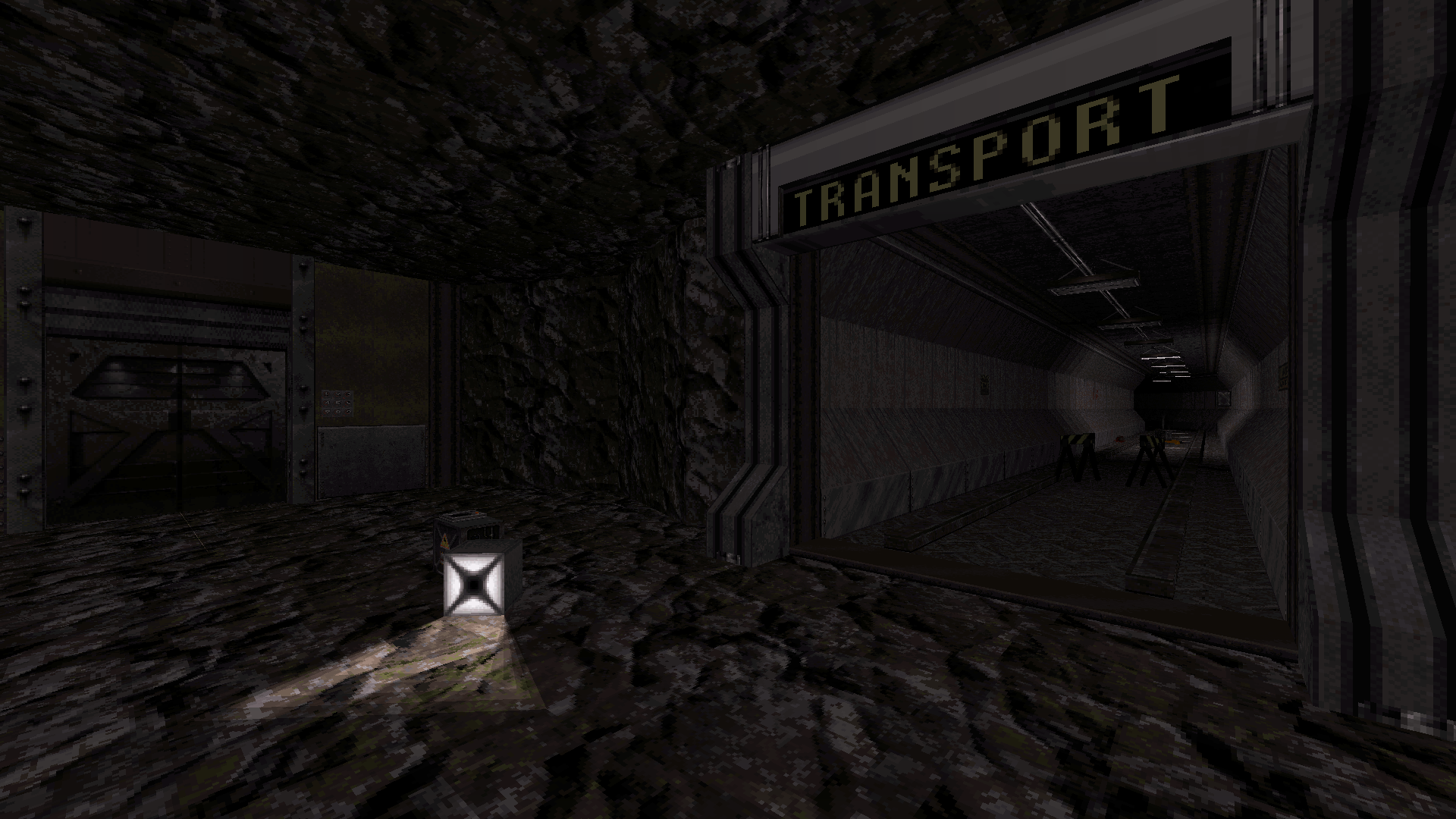 Leaving the caves and entering the actual facility.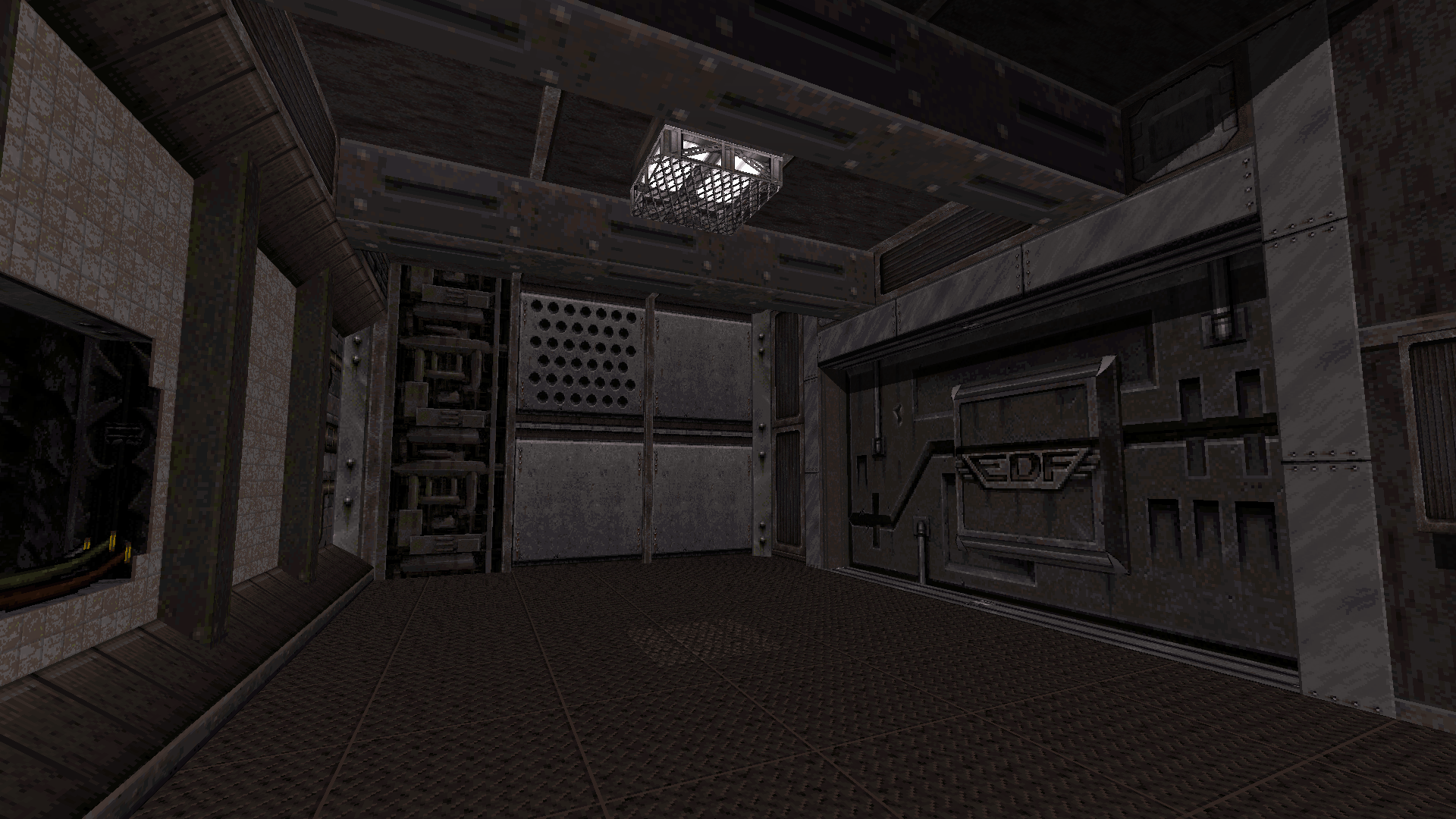 One of the rooms created last week - with some contrast shadows and a "3D" door.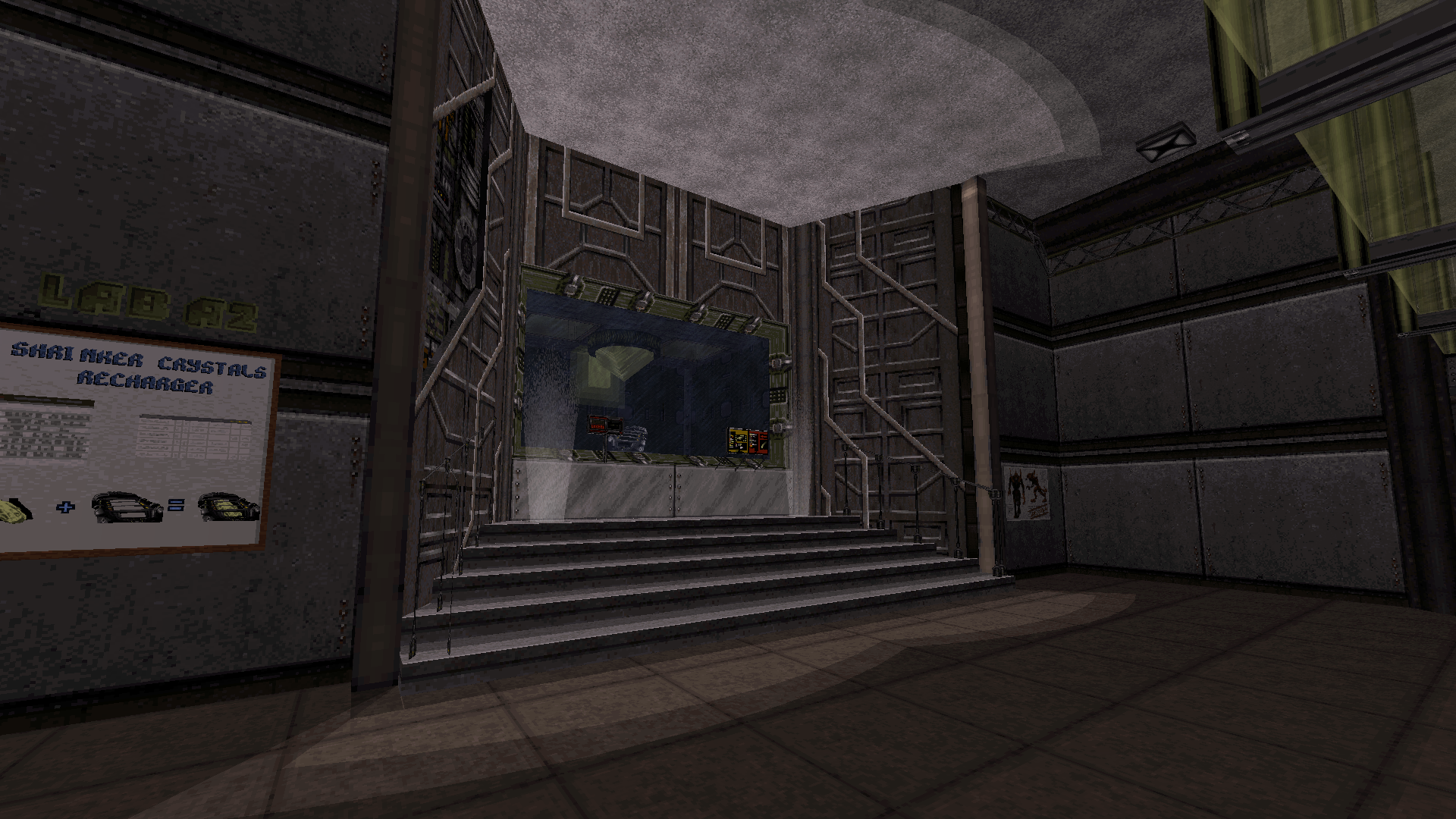 One of the key rooms in the facility, where you will be able to charge your shrinker with green crystal energy!
In the meantime while this map is being created, I encourage you to try out my episode "Back in Business" for Duke Nukem 3D, which was released in December 2020: