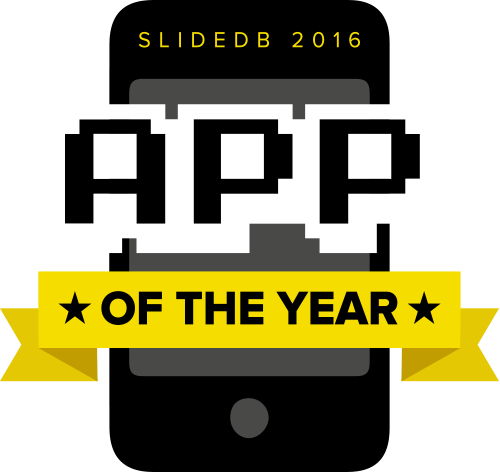 App of the Year
Welcome all to the 2016 App of the Year. After 20 days of very close voting, the results are in. Without further adieu, we are delighted to present your Top 5 Apps of 2016. Also announcing the top Indie Games, VR experiences and Mods you're invited to check them out!
Honorable Mentions
The following apps narrowly missed out on the top 5, next year we will have to showcase the top 10 apps, but until then, here is a quick nod to these deserving games.

Get a short & intense dance-out and relive the 70s' on the dance floor. Disco Dave shows off his dance skills on an ever changing dance floor, score points by landing on the coloured tiles and amaze your audience by Stayin' Alive.

The government has fallen! And you were elected to be the first President of the Republic of Bananistan!
Can you complete the 4 years of your term? Try to please all sectors of the population - otherwise you run the risk of Impeachment, an armed revolt, or worse, an assassination attempt! Or you can ignore the population, and rule like a real tyrant ... the choice is yours!

Navigate through endless obstacles like circles, squares or more difficult and imaginatively elements while you fall down in front of clouds, balloons or stars. Fallin is an addictive, falling, casual, skill and concentration game. Train your reaction time!
Triangle 180 is an award-winning mobile game with original triangular twist on the puzzle genre!
A Single Player Hack 'n' Slash Mobile Action RPG Game made by team of 4. With it's unique Open World system, this will be the first mobile game with all directional Map access like Skyrim. Complete your quest, find treasures, Kill waves and waves of enemies with your mighty blades, Special powers and much more. GLOW falls into Hack 'n' Slash category due to it's intense game-play that includes eliminating thousands of enemies. Apart from destroying enemy defenses,killing boss monsters and minions, GLOW incorporates unique feature of Submitting prayers for betterment of the world and praying for those who are in need. GLOW has unique and interesting storyline with visually stunning game levels that will change your perceptive of mobile gaming. AS the name suggests the story unfolds around the ten commandments and progress with different quests.
That wraps up this years awards, Congratulations to everyone! Happy new year and all the best with your developments in 2017!