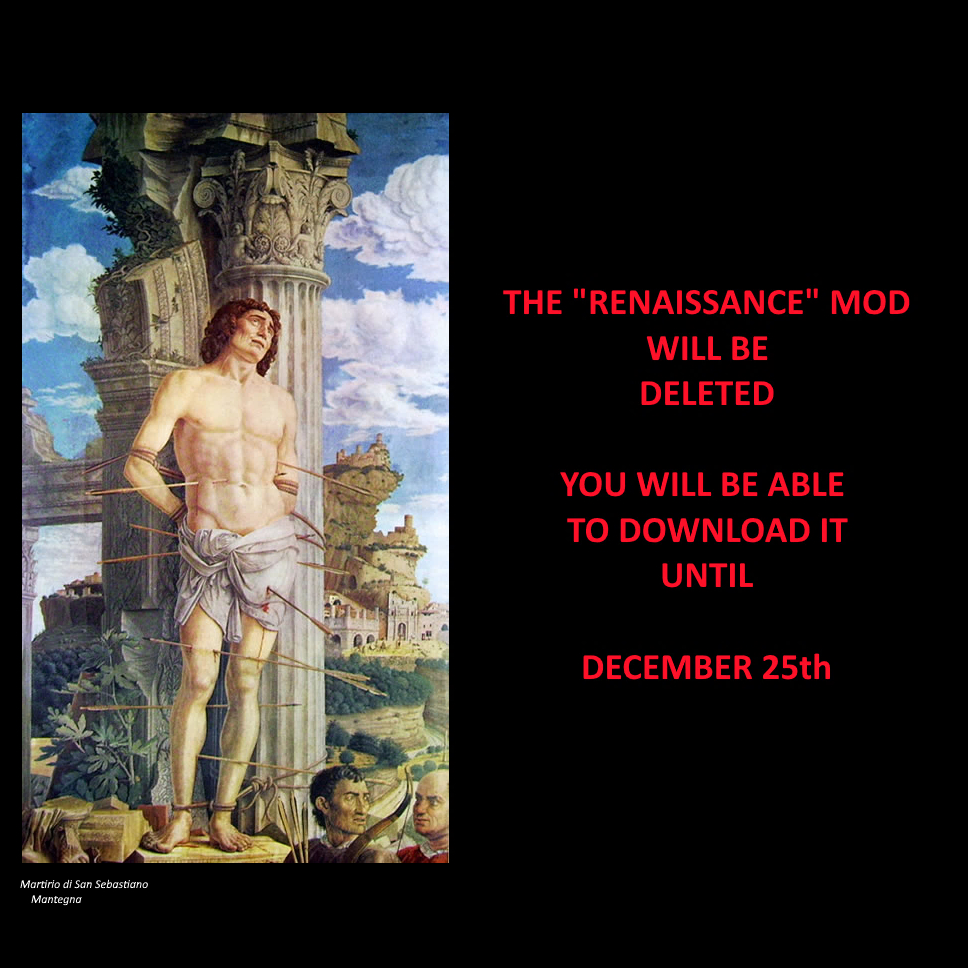 As I used to say, my works were here for everyone to play but for nobody to judge. Now, since for ModDB staff this is not acceptable, I decided to delete Renaissance.
People who wants it, can download it until December 25th. I will not move it somewhere else, it just goes. At the beginning it was meant as a modification for my personal use, after all.
Since the same rules would be applied to my other two mods, whenever some other user think is a good idea to report them, I prevent the whole thing deleting them too on the same date.
To be honest, I didn't like this community very much. But at the end it is just a mirror of how the world is nowadays, the same kids who enjoy destroying sand castles on the beach when they see them left unguarded on late evening...