miscellaneous
WGRealms 2 has quite a few additions to the normal kind of gameplay you would expect.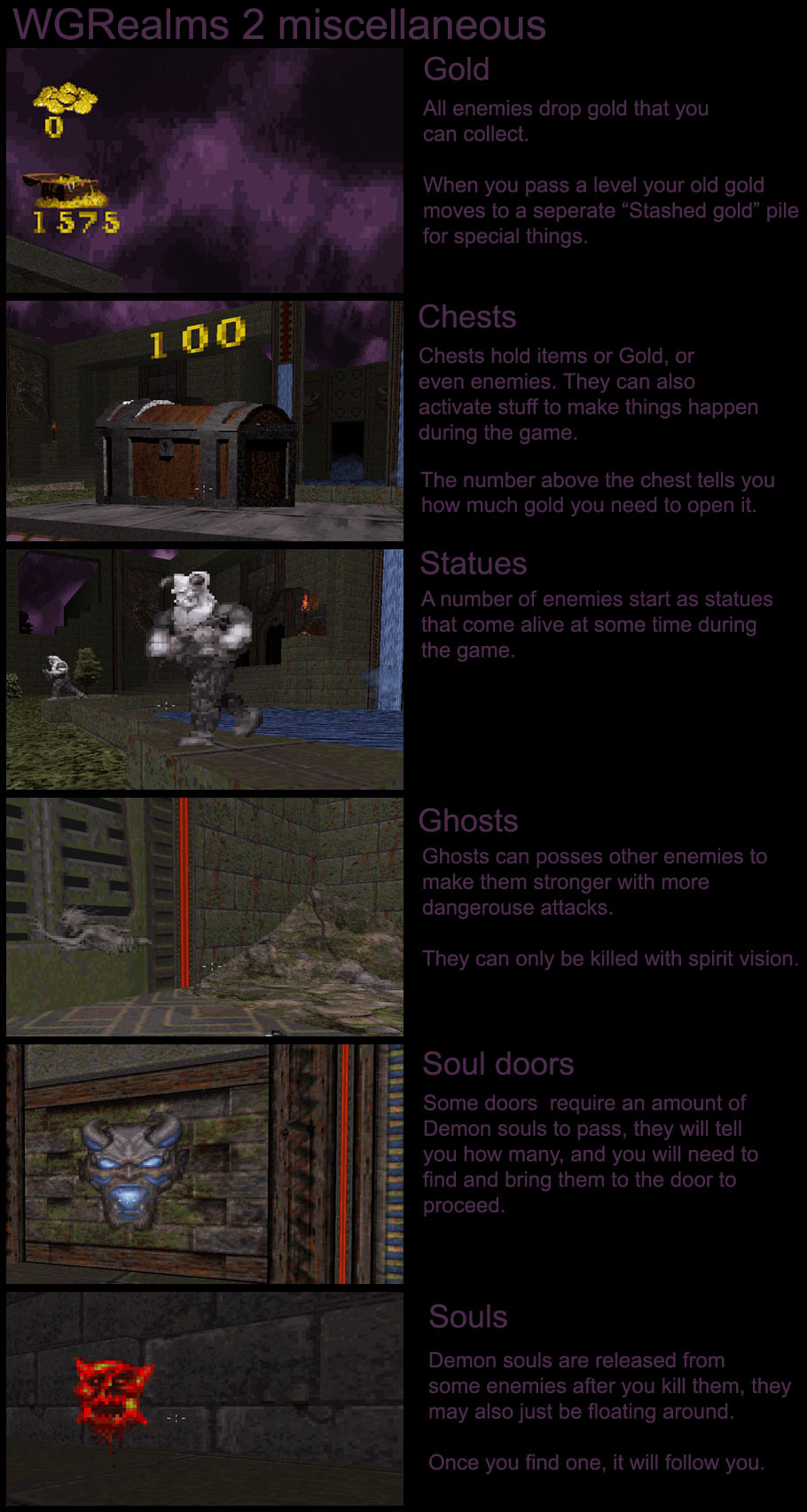 Miscellaneous.
Gold, all enemies drop gold
Chests, Chests hold diferent kinds of items, and cost gold to open
Statues, Some enemies begin as statues and come alive at a certain time of the game
Ghosts, Ghosts are able to posses enemies and make them stronger
Soul doors, some doors require an amount of souls to pass.
Souls, some monsters will drop souls, these will then follow you once you have found them.