M.I.N.E.
Multiple Integrated Necessary Enhancements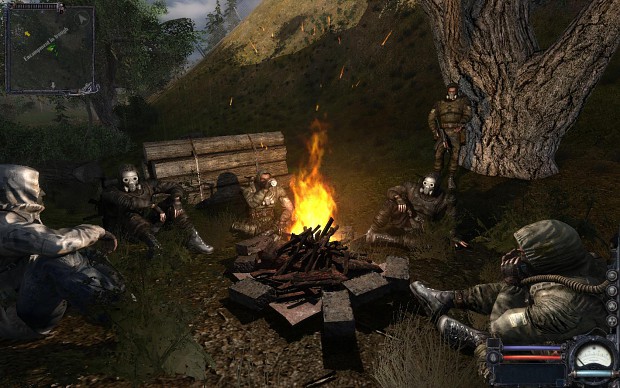 BACKGROUND
M.I.N.E. is a compilation mod, so to give fair and proper credit, we have compiled a list of the major works used in this compilation. This is the second features list, which describes more features available for the W.I.P Clear Sky mod, M.I.N.E.
EasyEconomy... or is it?
by Separation | Anxiety and Fluffy22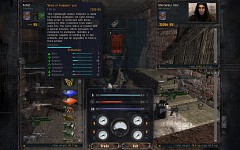 Over the past few weeks, all traders have been given an extensive overhaul to accommodate new food, weapons, suits, and other items. Here's a brief view of some of the changes that have been made to our favourite places to sell stuff.
Traders now offer different amounts of cash for your loot, depending on what it is. Furthermore, they now give you more cash for some items that take their fancy, instead of others. For example:

Sidorovich now pays the best prices for Artifacts, since he sells them outside the Zone for big money
Duty pays the best prices for mutant parts. After all, you're doing the world a huge favor by killing off all those mutants
Can't find a particular item? Drop by the Bandits, and see what the local Black Market has to offer. Beware though, as not all may be as it may seem.

Traders stock now depends heavily on the faction, and how well they are doing in the Zone. The better they are, the better their stock will be.
Over 70 new weapons have been added to traders, some of the quite rare, and only offered by a few select traders. And some can only be found being sold by your fellow Stalkers, so keep searching for that weapon of your dreams.
Discounts - help out a faction well enough, and that help will be reflected at the traders. Join them, and watch as the benefits of all your hard work skyrocket.
Your fellow Stalkers may just be interested in buying the big gun you have no use for, and will also sell you weapons that you are interested in, not to mention other items as well.
Over time, Stalkers will have different items available, as they collect loot, and trade with others. Don't expect their supplies to remain static.
And there are yet more Trader changes to come. So keep waiting, and we'll soon let you know!
Enhanced Gameplay
by Separation | Anxiety and Fluffy22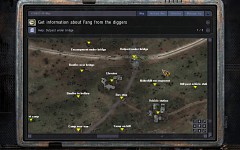 What mod would be complete without some enhanced gameplay features? Well, these continue on from all the features listed in the first features, so lets see what else we can expect within the Zone.
12 new types of ammo, 5 new suits, 9 new snacks and drinks, as well as over 70 guns have been added, so there is always something new waiting to be found.
Hunger is now much more lethal. Every 6 hours or so, an icon will appear on the screen, indicating you are feeling hungry. Going hungry for too long will spell death eventually, so keep your stomach filled.
Hunger mod provided by Fluffy22
No more grabbing a medkit, and watching as it magically restores all your health instantly. In order to survive normally, you could just spam away on the quick medkit button. Those days are gone in M.I.N.E. Now, you must wait for your health to recover over time while eating or using a medkit. The same applies to all food and medicals that increase your health and stamina, or reduce the level of radiation in your bloodstream.
CoP style medicals and food mod provided by Fluffy22
NPC's are no longer mere ragdolls for you to shoot at your leisure -Some of them are now as well armed as you - or even better. Your days as being the most unstoppable, bringer of bullet-induced-death force in the Zone are slowly drawing to an end. Bandits in particular have toughened up, and will no longer tolerate being pushed around by others. So watch your step Stalker.
Zombified are now so brain dead that they can large amounts of punishment before what is left of their brain even begins to recogonize the pain they are in. So pack a heavy hitting weapon, so you can kill them before their brain even has a chance to recognize what is happening to them
Some heavy weapons can only be used with an Exoskeleton, since only its high tech systems allow the user to brace themselves against the massive recoil of some weapons, or even weld them in battle
More mutant spawns have been added, and with there being overlaps in Mutant territory, not to mention Stalkers passing through, mutants are now a lot more aggressive. And with increased aggression, only the strong survive, so what mutants you encounter are most likely significantly tougher than what is normal.
Enhanced Gunplay
by Separation | Anxiety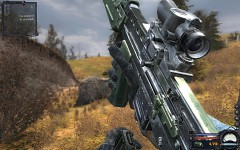 Weapons are no longer mere toy's - they are now serious stuff. So far, some improvements have been done to the area of weapons.
New fully-automatic variants of existing pistols help deal with superior enemy numbers, or as emergency backup firepower.
Some shotguns, submachine guns, and Personal Defense Weapons (PDW's) can now be used in the pistol slot, providing you with emergency heavy hitting weapons.
Shotguns now show shells ejecting from weapons, adding to the immersion factor
Factions now exclusively use one type of weapon -Duty uses Warsaw weapons exclusively, while Freedom uses NATO weapons exclusively. This is to prevent the other side from capturing and effectively using their own weapons against them. Mercenaries in particular have brought their own high powered weaponry into the Zone with them, making them a force to be reckoned with.
CLOSING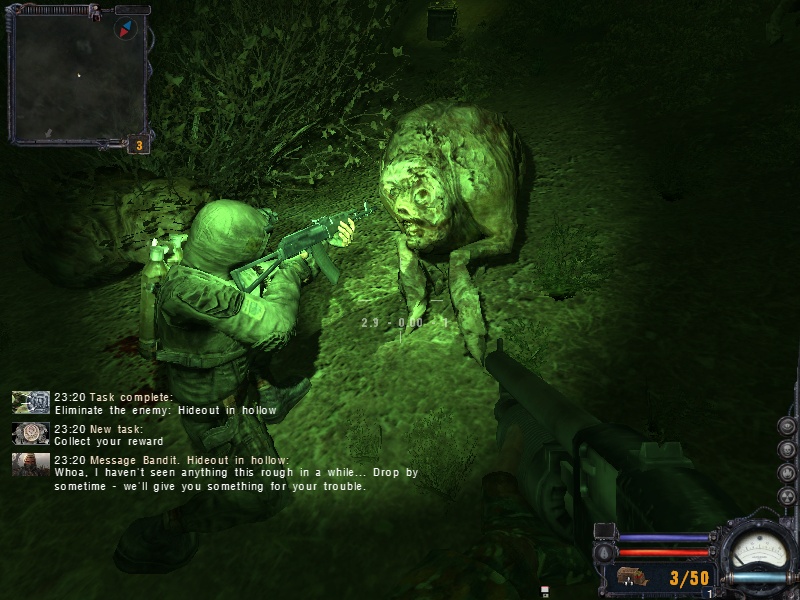 This is a preliminary list of changes, and is subject to change. All features listed are fully implemented in the current Beta which is being tested. If you have a mod you would like to contribute to this compilation, please contact a member of the M.I.N.E. development team.
And as the man says above, Drop by sometime.