The Quake engine is from a time when cinematic story introductions were not really required or thought about until Half Life came along. Code does exist for third person camera systems, intermission cameras and episode end screens, however there is a flaw in the engine. The angle value for the player is truncated into a whole number and this 'code feature' prevents smooth camera movement. Luckily there is a way to get around this error and Arcane Dimensions now has special camera smoothing code included.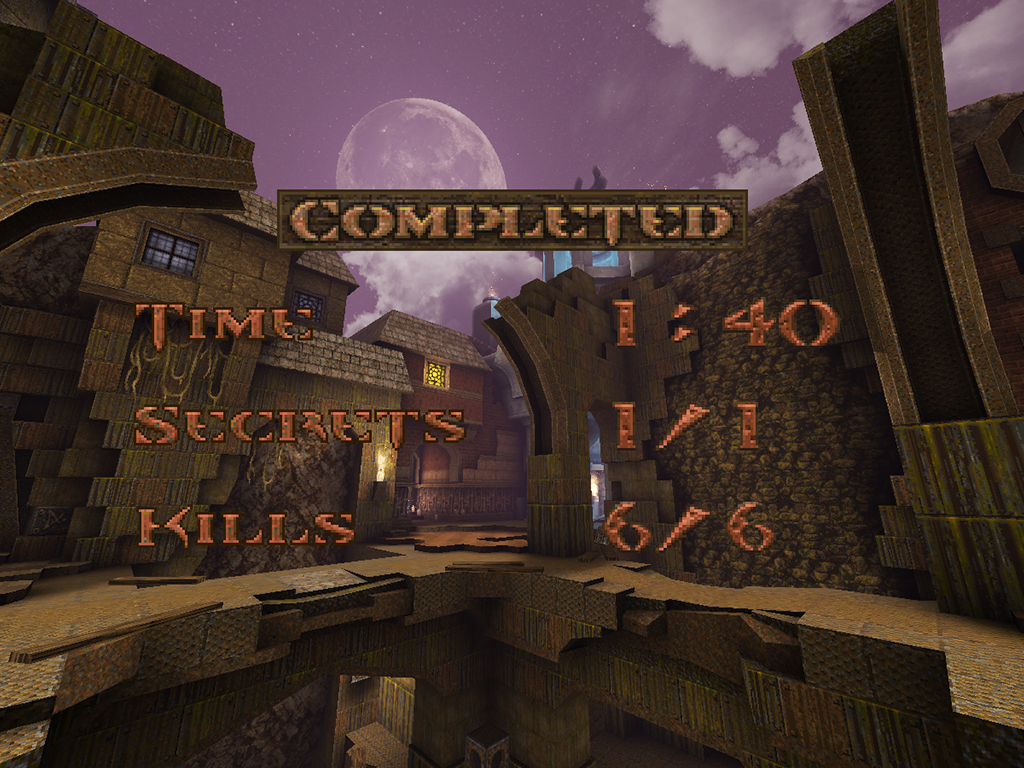 Intermission camera entities are only used at the end of a map and designed to be a cool background image for the scoreboard. The original Quake engine only picks one intermission camera to show, however Arcane Dimensions lets the player cycle around a list if more exist in the map. It is always encouraged for any AD map to have multiple intermission camera's for the player see at the end.
Arcane Dimensions 1.8 has a new cinematic camera system where level designers can define camera entities that allow for fading, linear movement or object focus. A perfect example of this system is at the beginning of the new map Tears of the False God, where the player is drawn into the map's world and environmental ambience at the start.