All humans who arrive in the world of Noble's Land are first given a Journal. It is mandatory equipment and once worn can't be removed. Citizens of Noble's Land are required to track ALL information about their daily lives. This information is collectively gathered to help humanity better understand this new world they have found themselves in. Failure to log this vital information would be devastating to research, and therefore is punishable by death.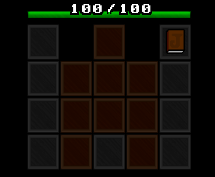 Journals will play a large role throughout the game. While adventuring players can find journals of other citizens who have met their fate as items that can be collected and traded. These journals contain bits of stories about their owner leading up until their last minutes. While walking in government controlled cities guards can "spot-check" players at any time to make sure they have their journal. You can't actually remove your journal, it's solely for story purposes. If your in the right place at the right time, you might see a random citizen who wasn't lucky enough to be holding theirs. The most prominent use of the journals will be as the players in-game GUI.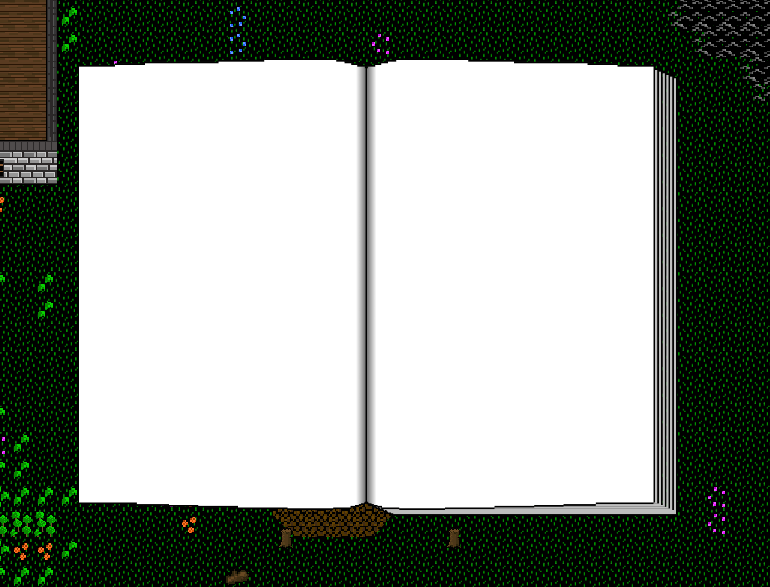 In every MMO, or almost all games for that matter, that I've played tend to have a lot of the GUI elements being abstract menus that have no bearing on the world around them. I wanted to give these options a purpose in the world, and hopefully have some more immersion then random boxes of information all over the screen.
The ESC menu, Character Information, Skills, Statistics, Quest Log, etc.. are presented as pages of the journal. When pressing an appropriate button the journal will open to that particular page. If the journal is already open it will jump to that page instead. If it was already that page, it will close the journal. In a later release when you use your journal your avatar will reflect that, allowing you to see when others are in their menu.