Hey everyone,
We thought it would be fun to share some of the concept art that Tyler has completed for some of the shops players where players can purchase a variety of items.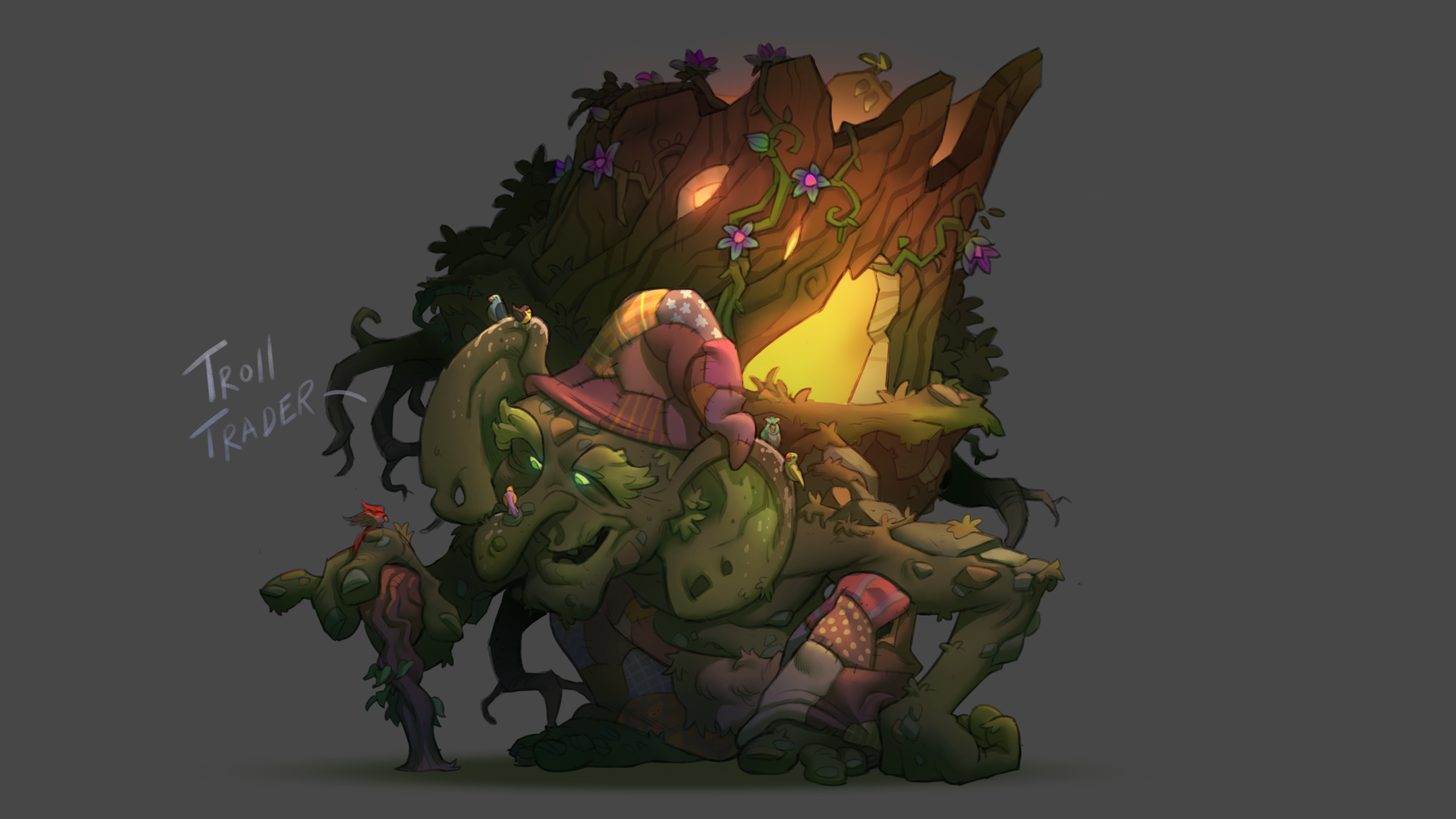 Troll Trader: Friendly old forest troll that deals in a variety of plant based and natural items. (Likely found most frequently in forest based stages)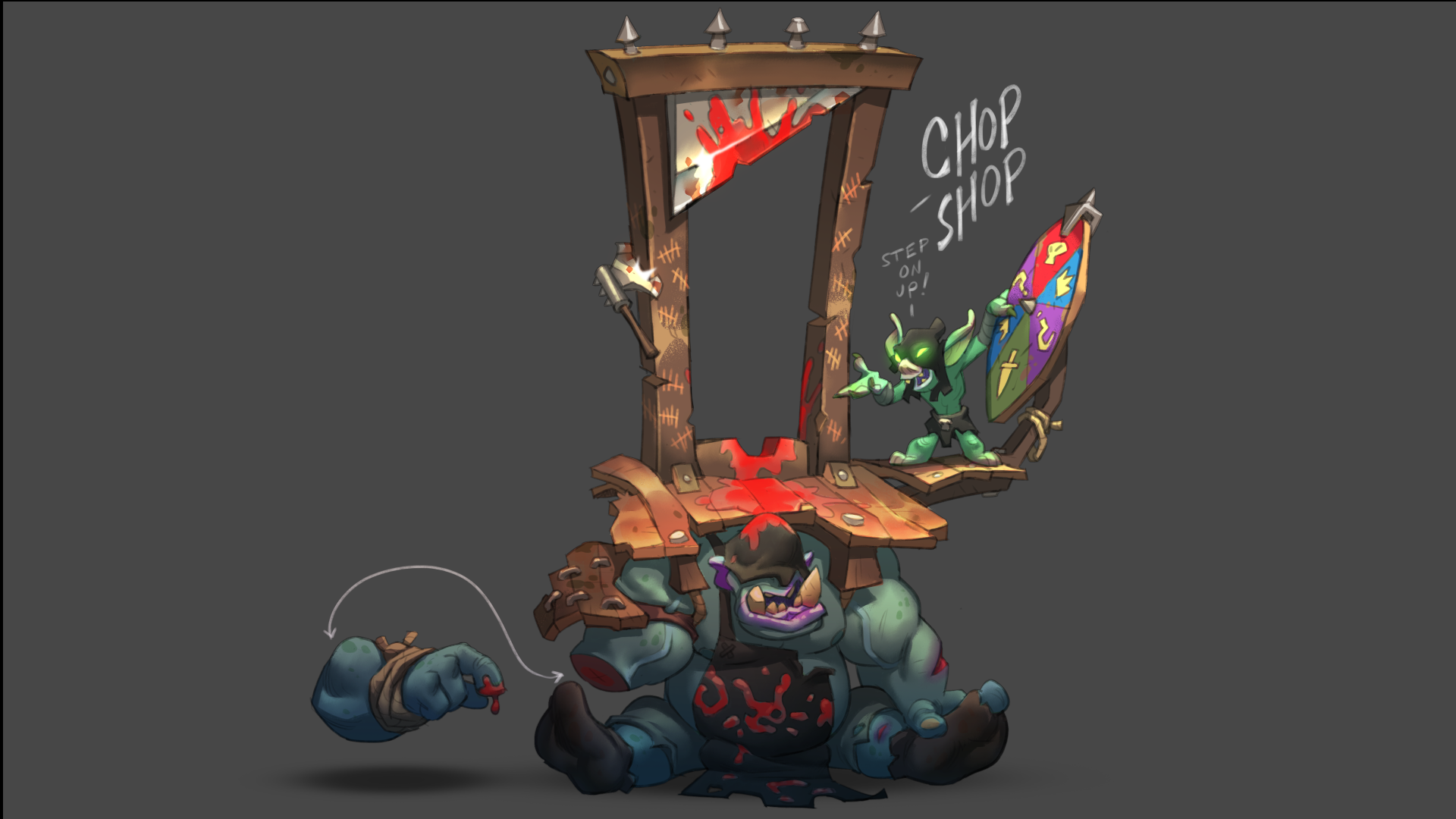 The Chop Shop: Take your chances at the "Chop Shop". Stand on the platform and spend some hard earned treasure for a chance to win a cool item. There is a risk though... landing on a skull will cost you some health and maybe your life.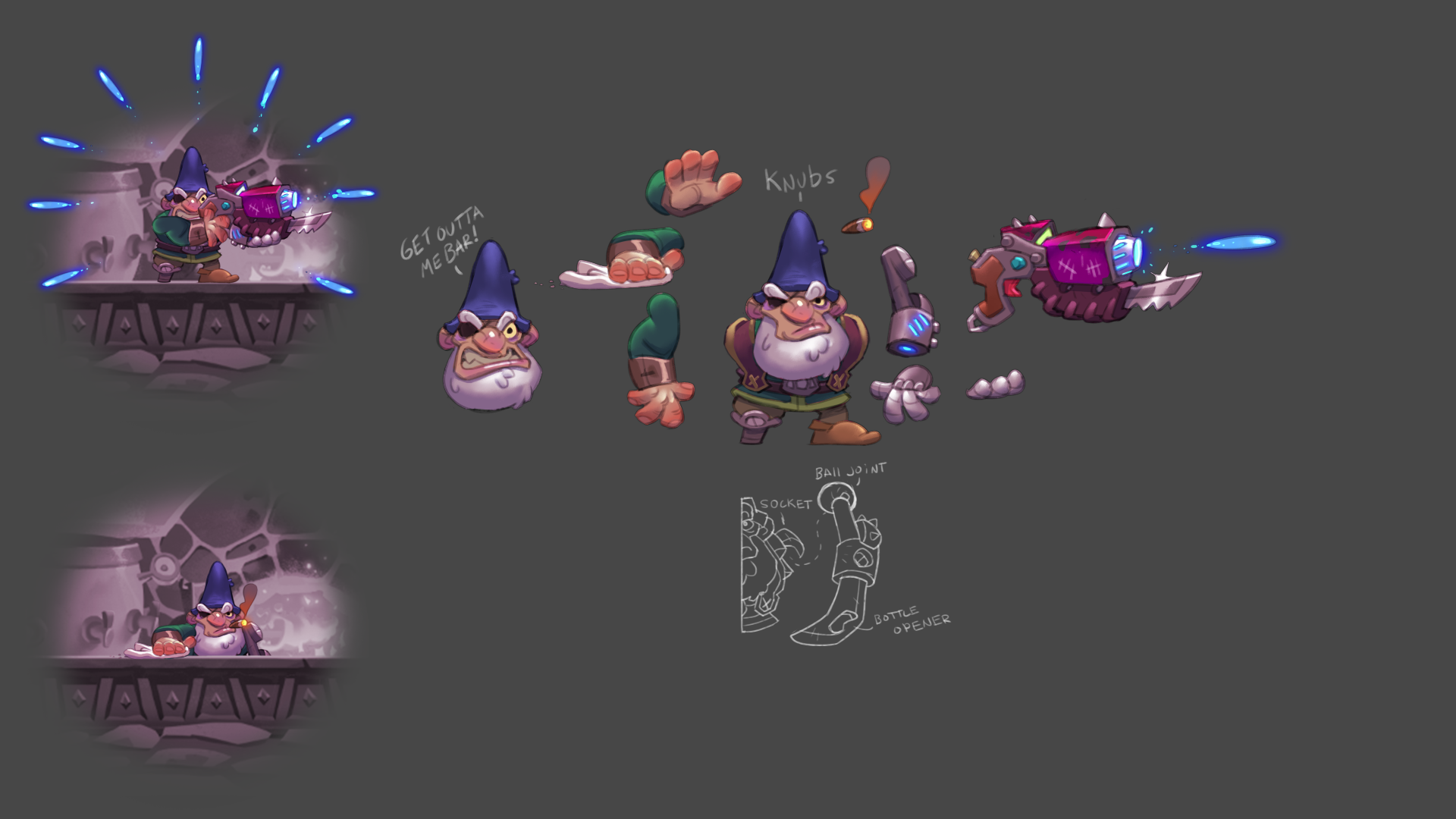 Knubs: Knubs can be found in a variety of locations tending to his bar. Players needs to respect Knubs everything within his shop or end up at the wrong end of his rifle.
That's it for now! Looking forward to seeing what you guys think as we continue moving forward with the project.