In this part of my "research" I will not really add new info, but rather update the previous parts (mostly with new images rather than something else). The article is image-heavy.
---
Remember those guys from the first part?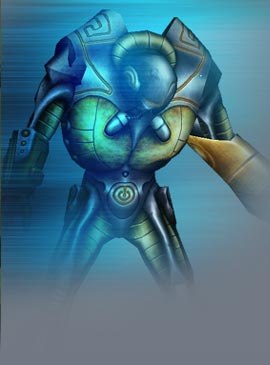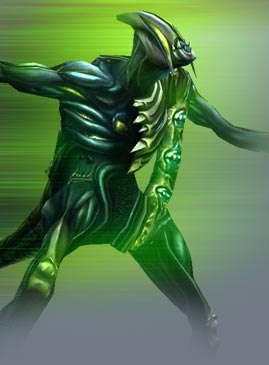 I have found two similar images: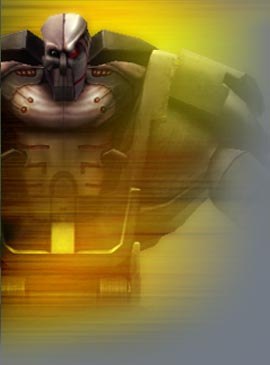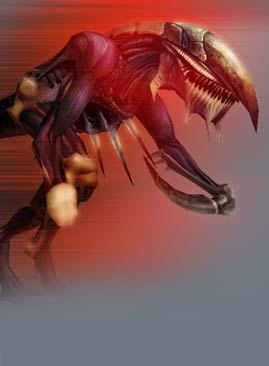 I've also managed to find the nice concept arts of mercenaries and other enemies I mentioned previously: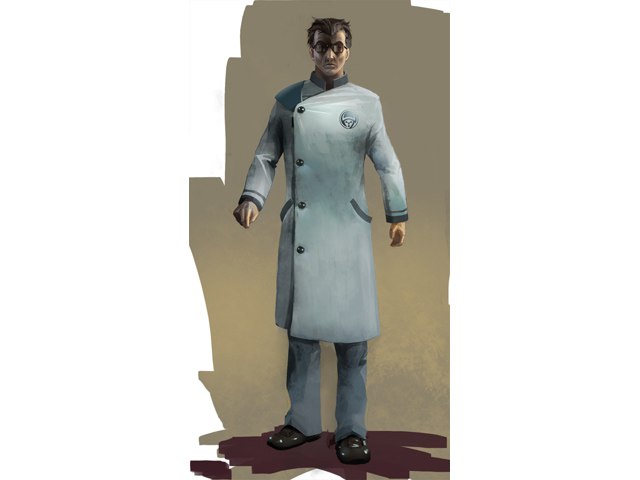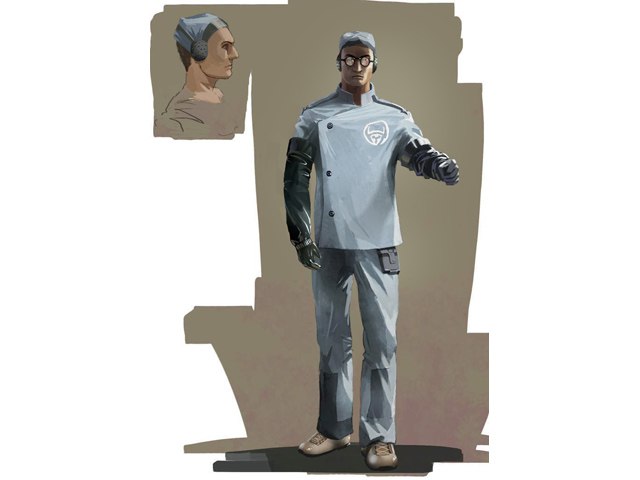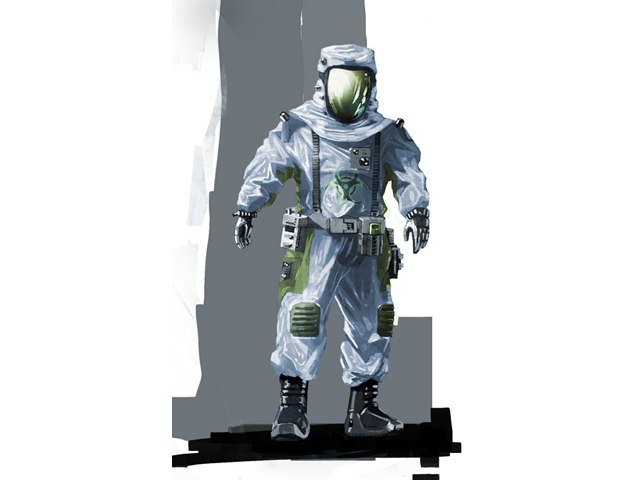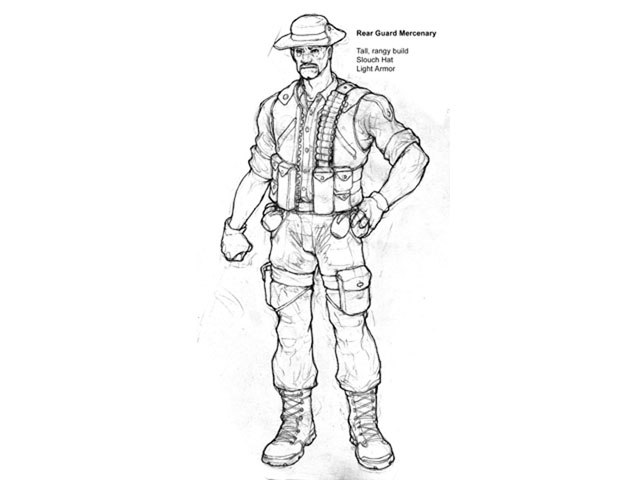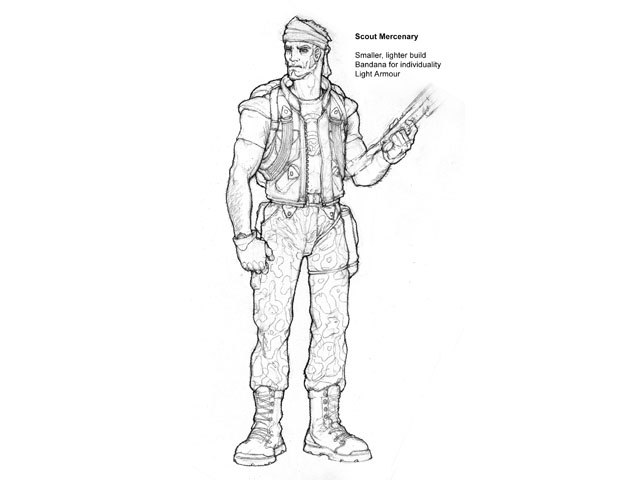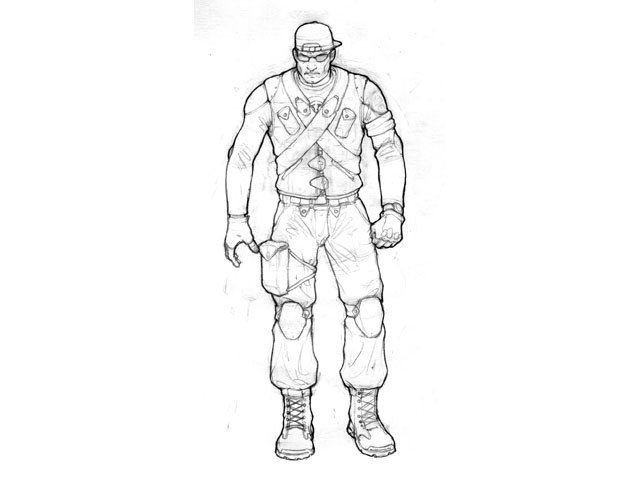 More level concepts: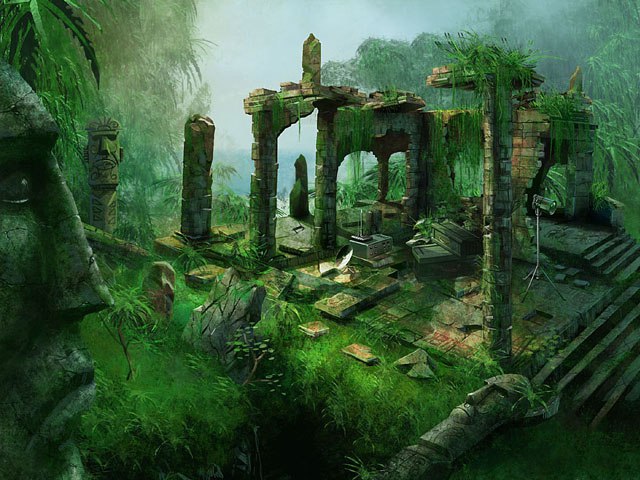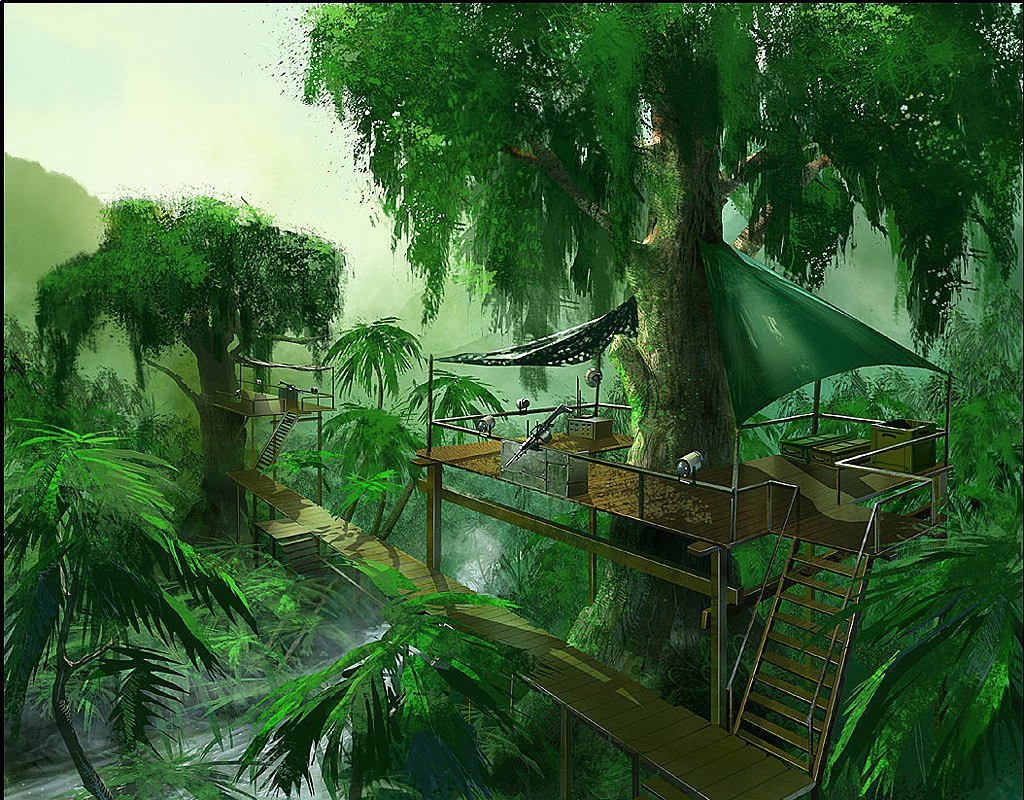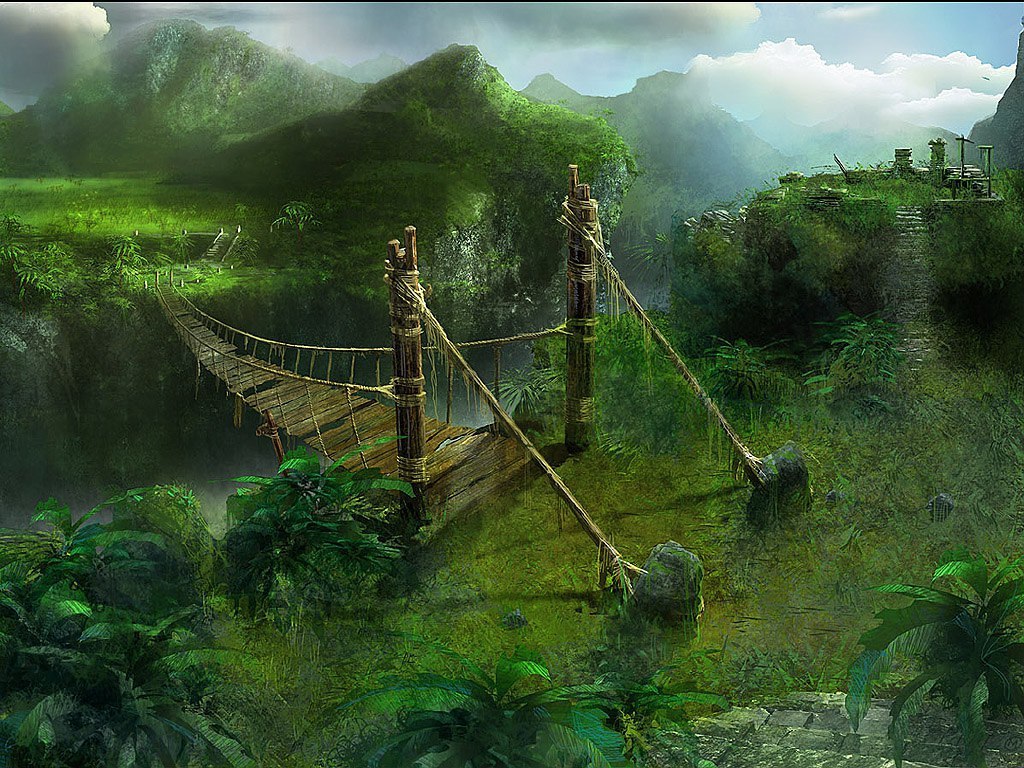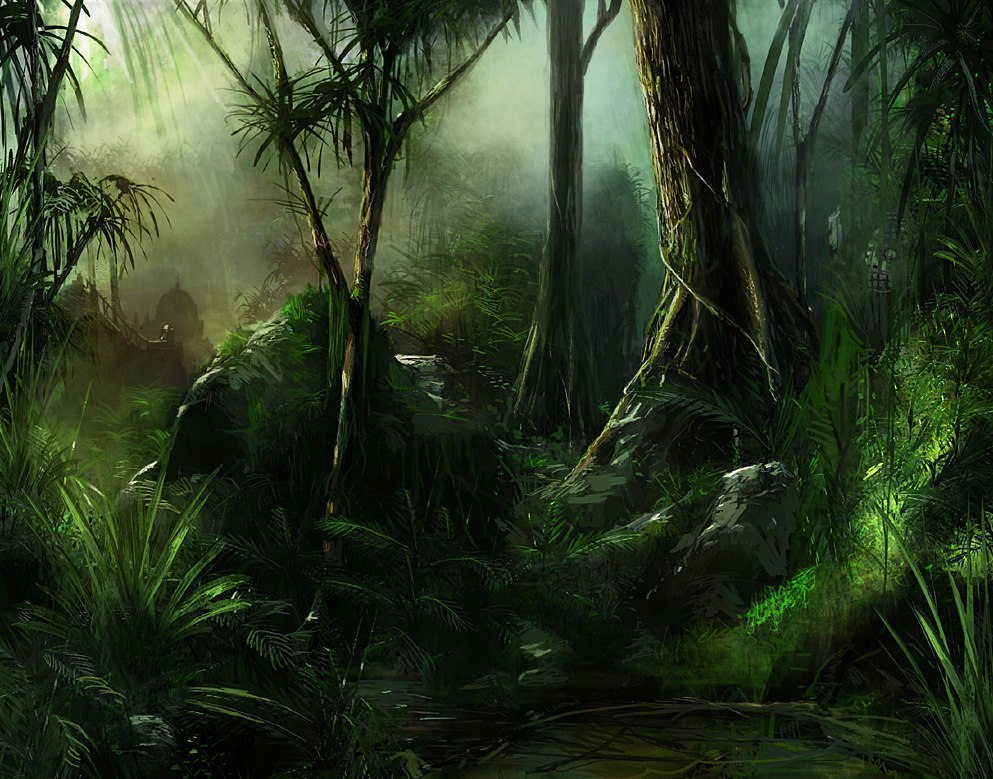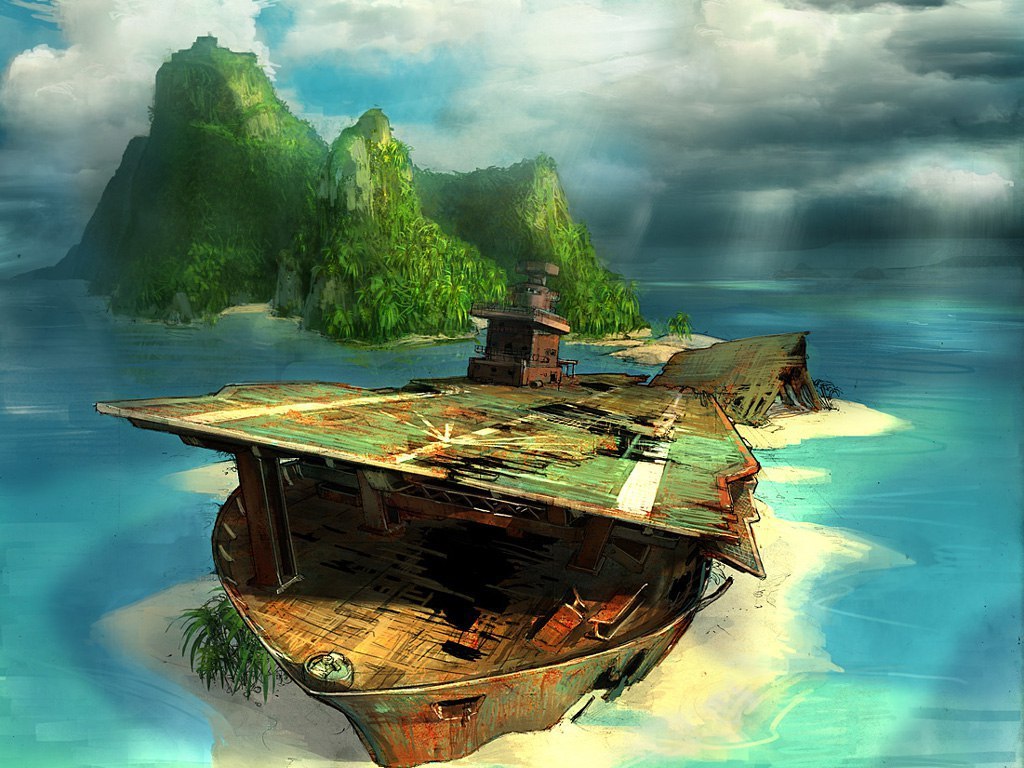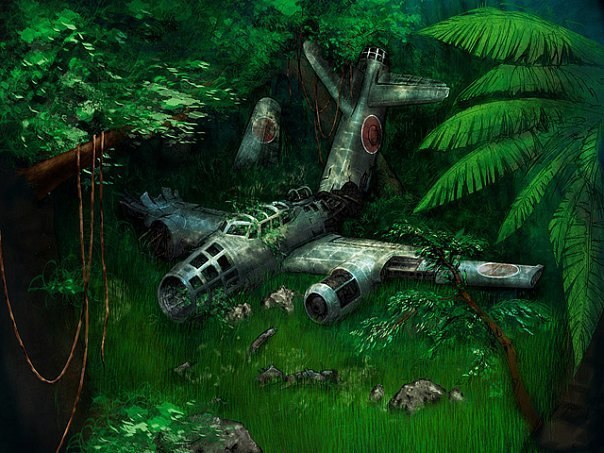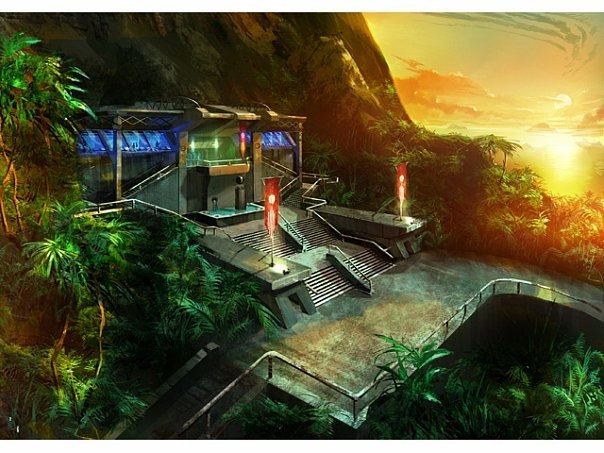 Now let's see screenshots of different levels:
-Some unnamed levels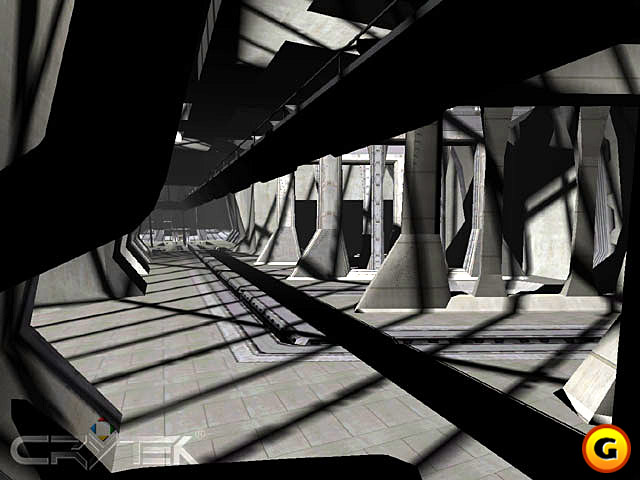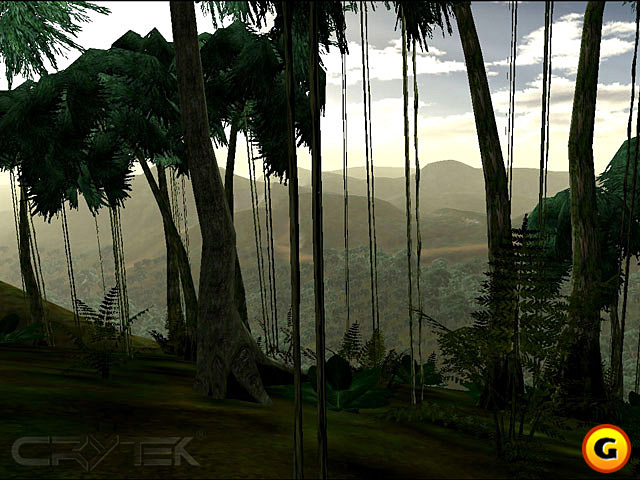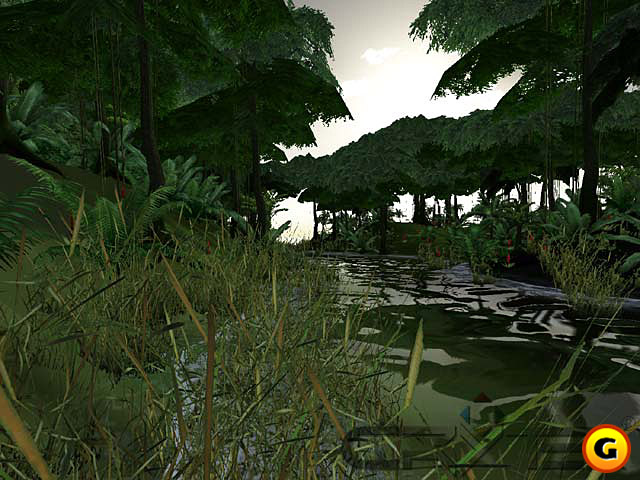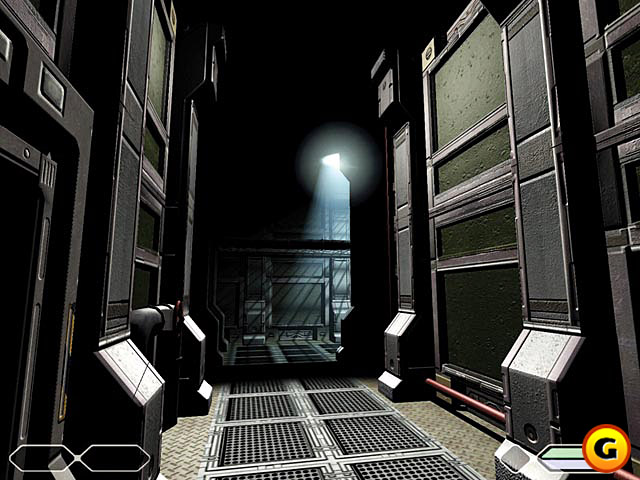 -The unnamed old level with a deleted evening skybox (appeared in the first part of the article)
Coastline: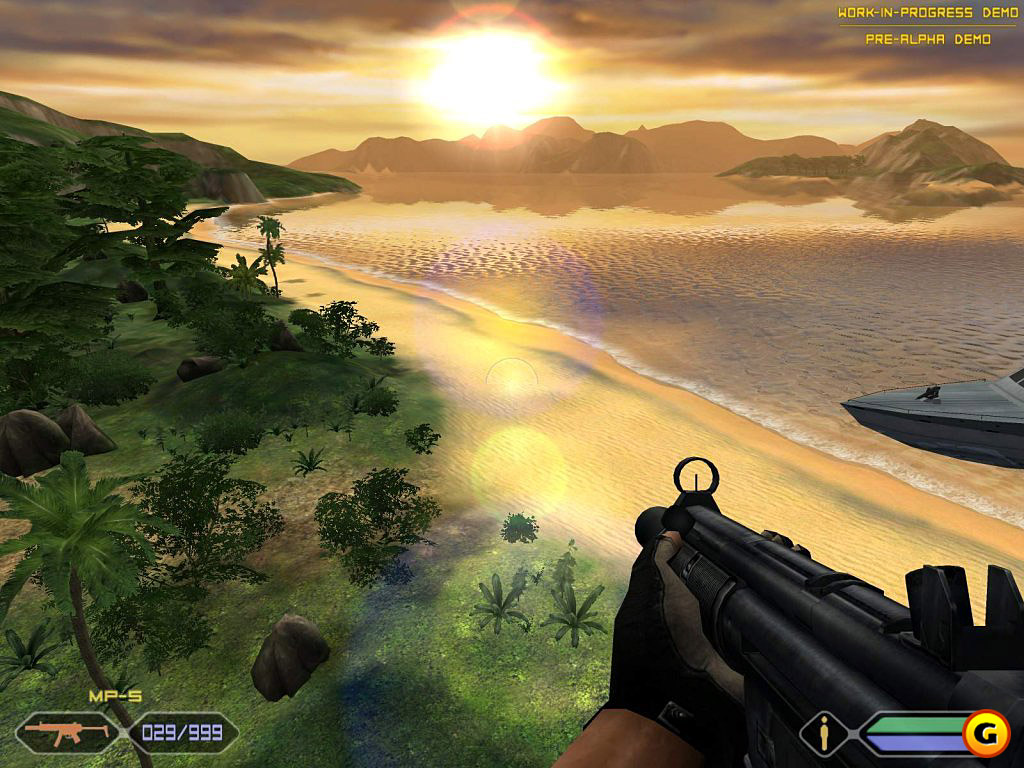 Notice the bumps on the scope texture: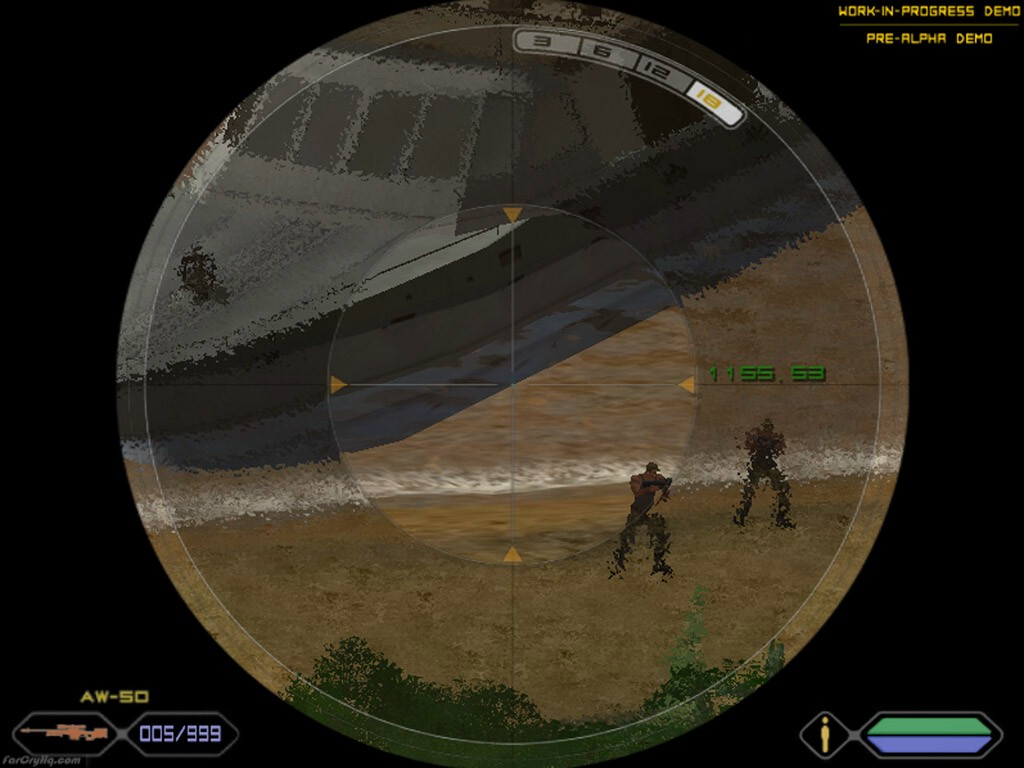 Military base: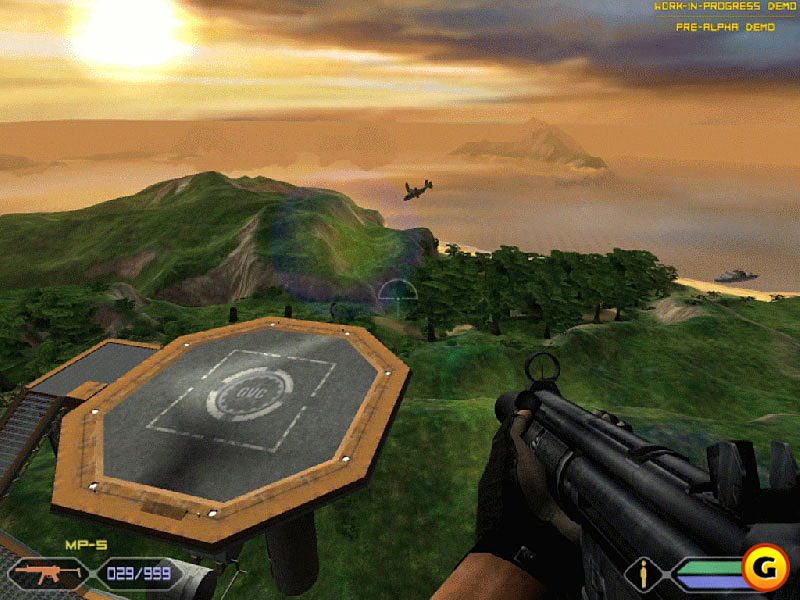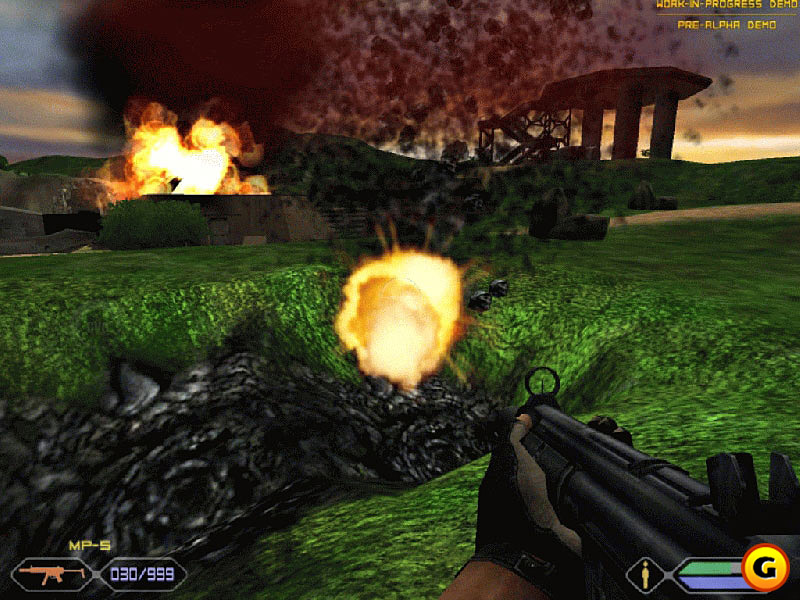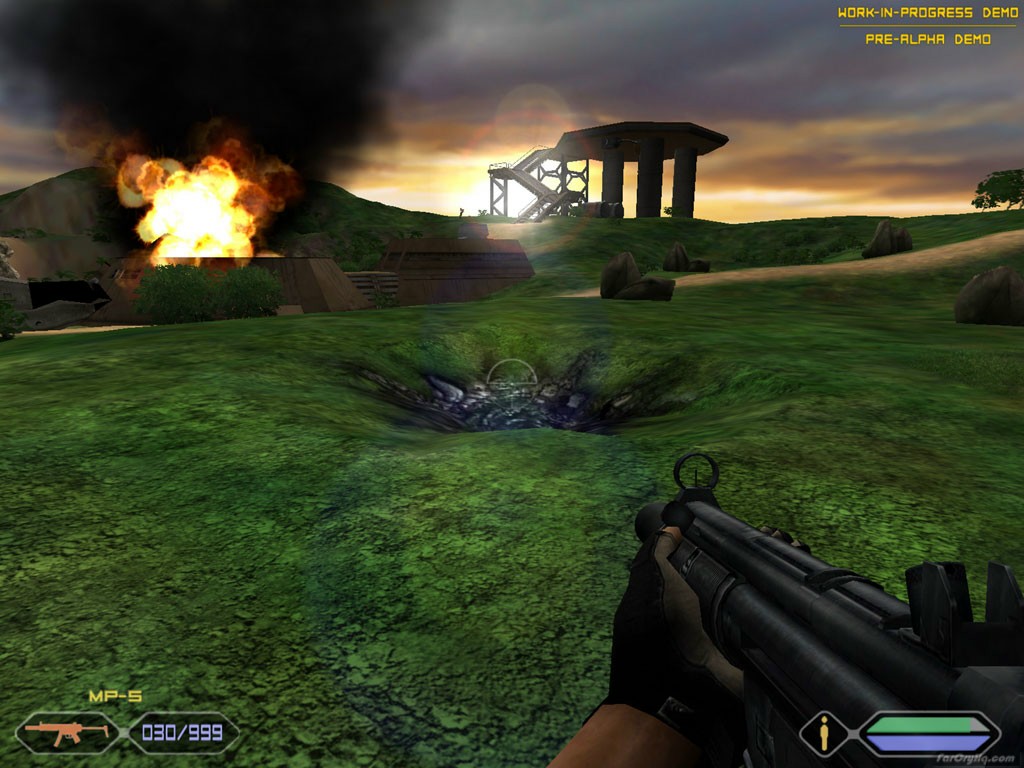 Some indoor areas: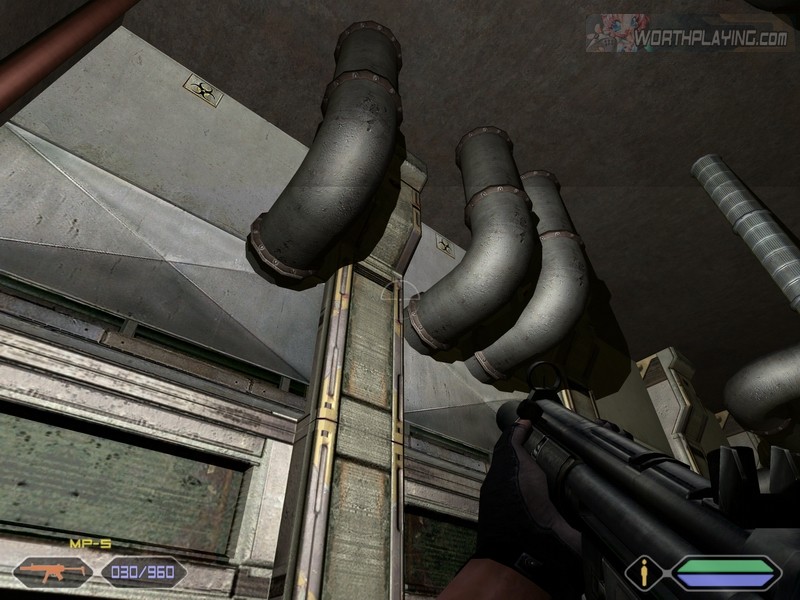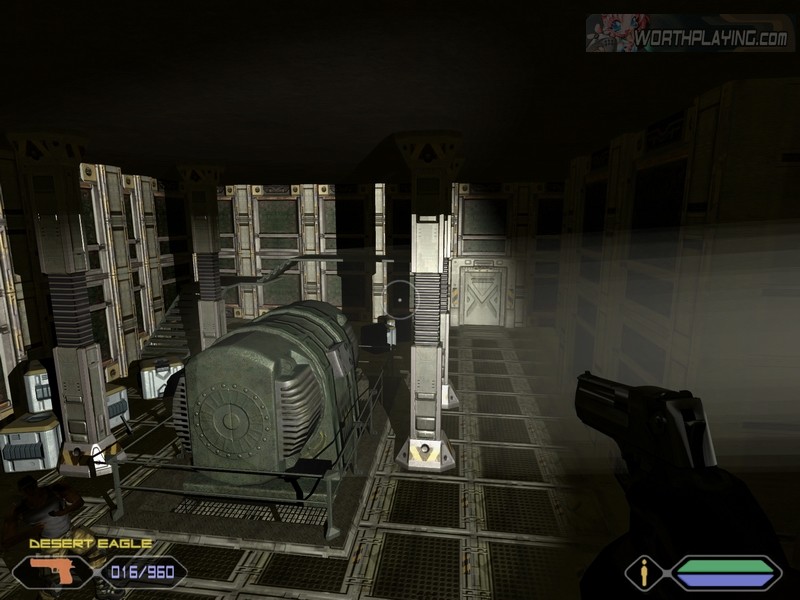 More indoor areas shown in some german magazine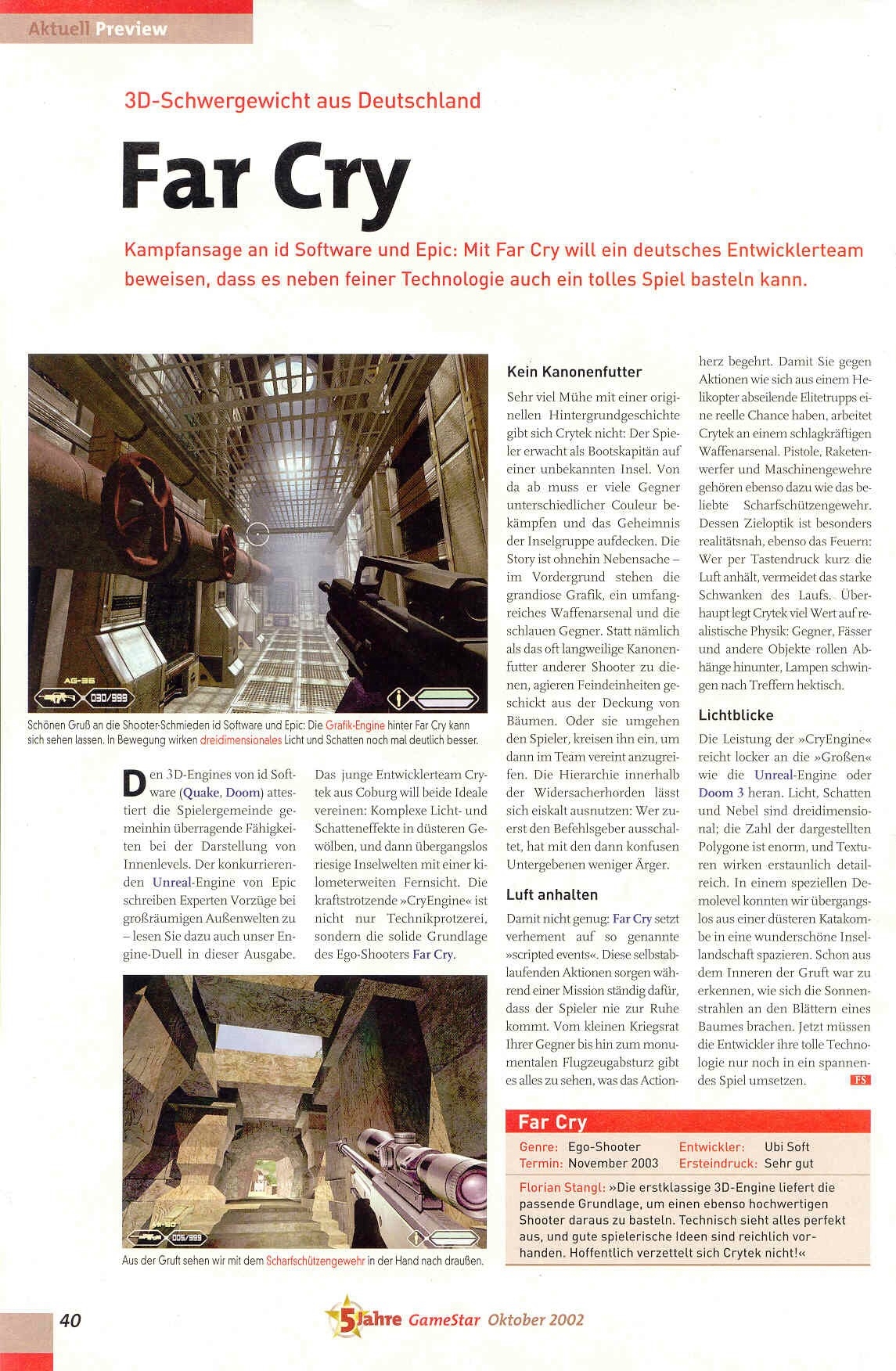 More pages from articles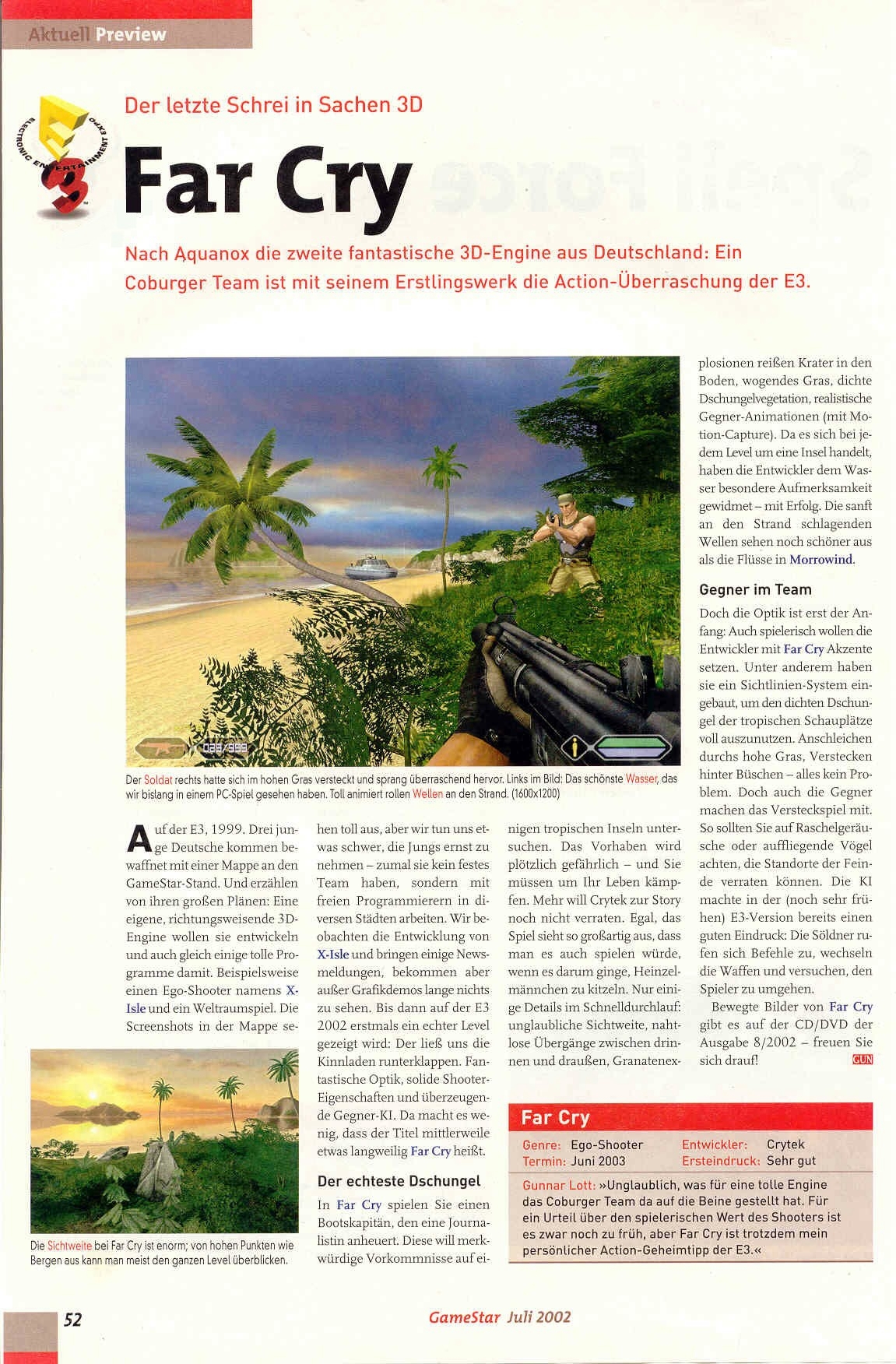 Here is another unnamed evening level: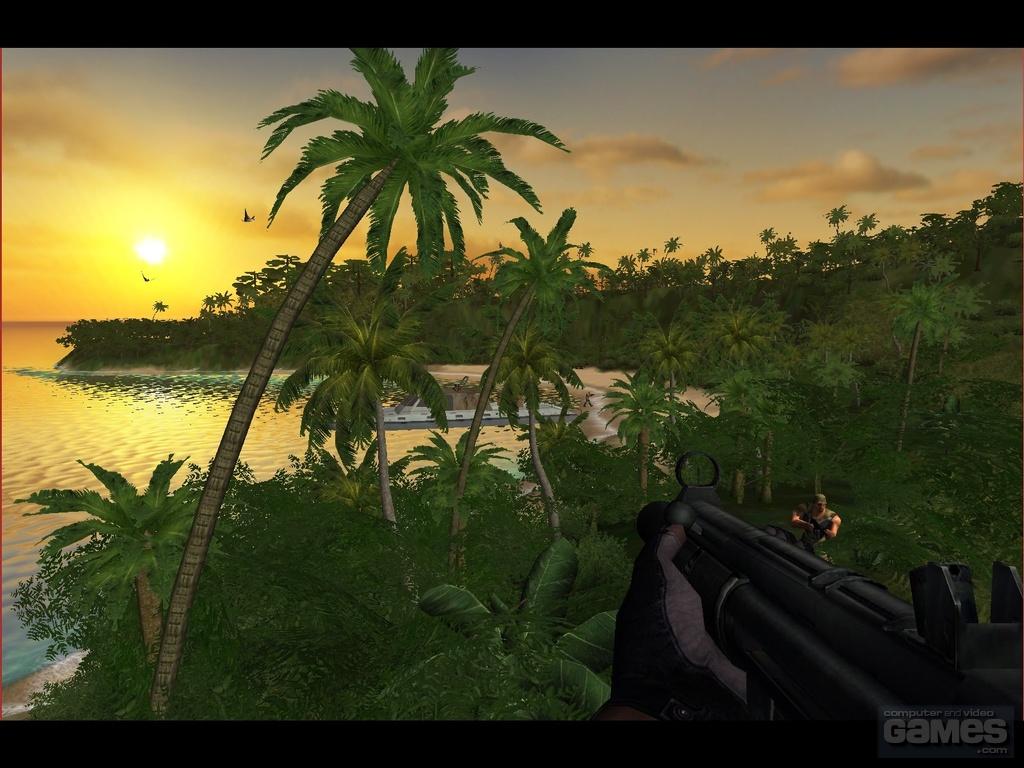 And here are some screenshots from an unnamed swamp level: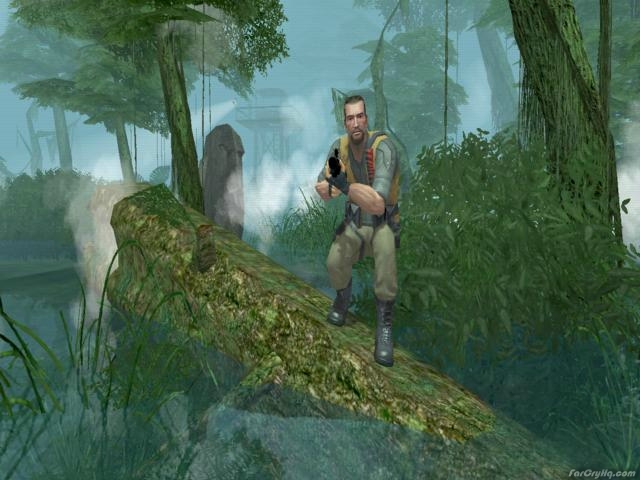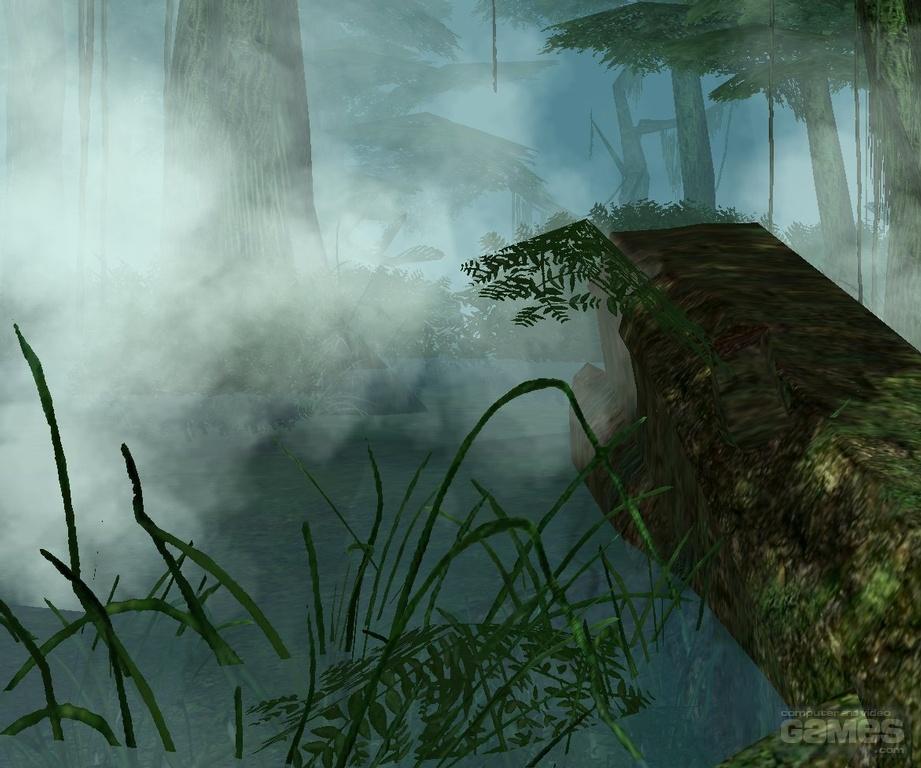 Notice the different water plants: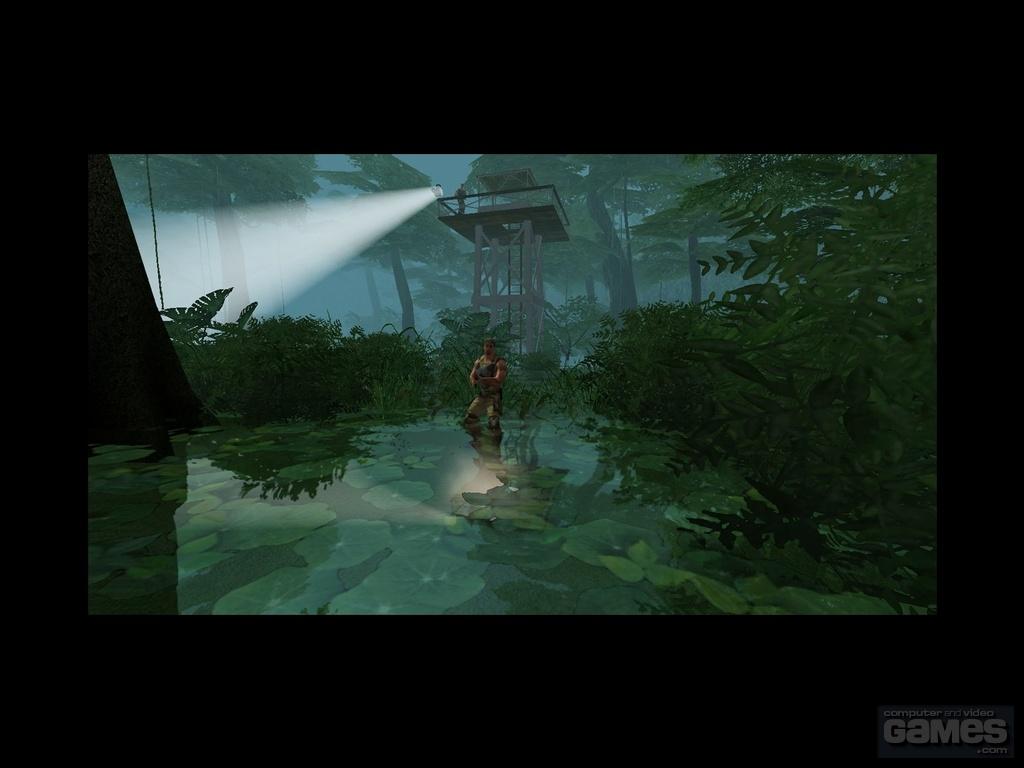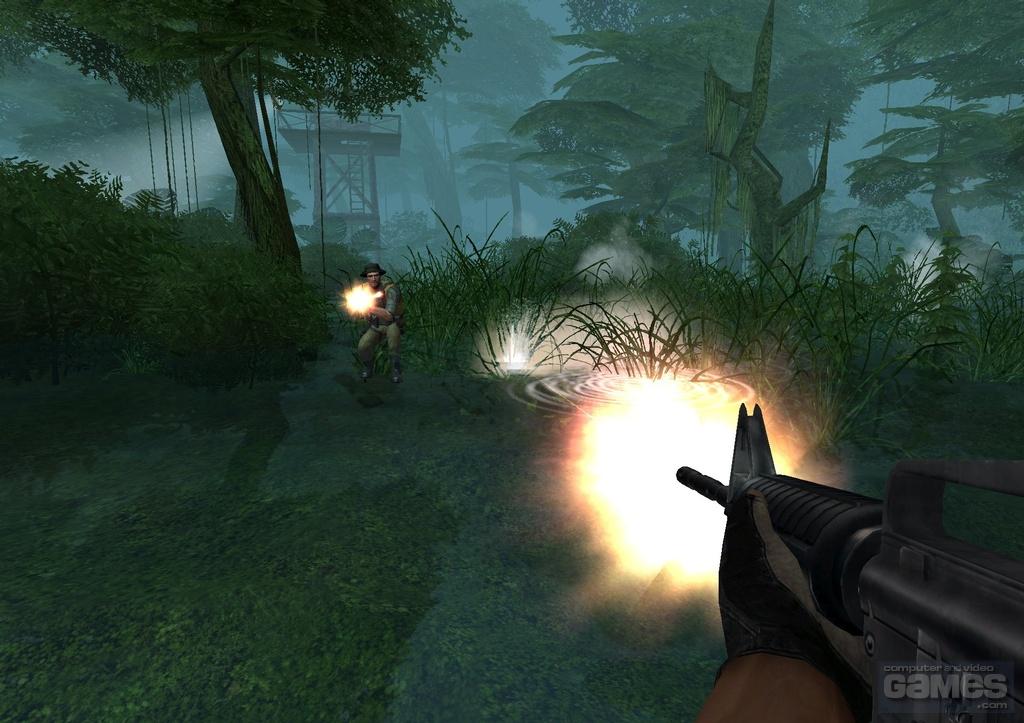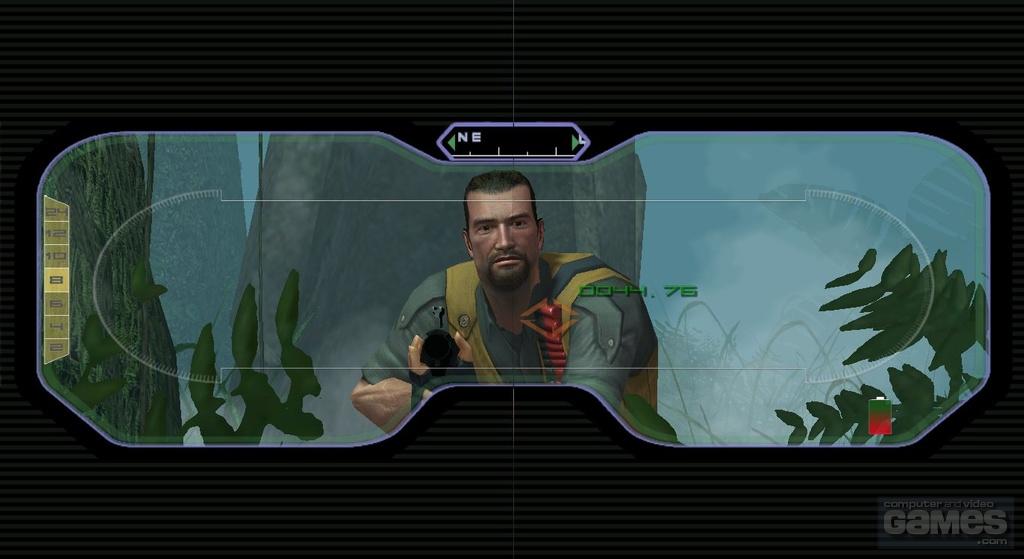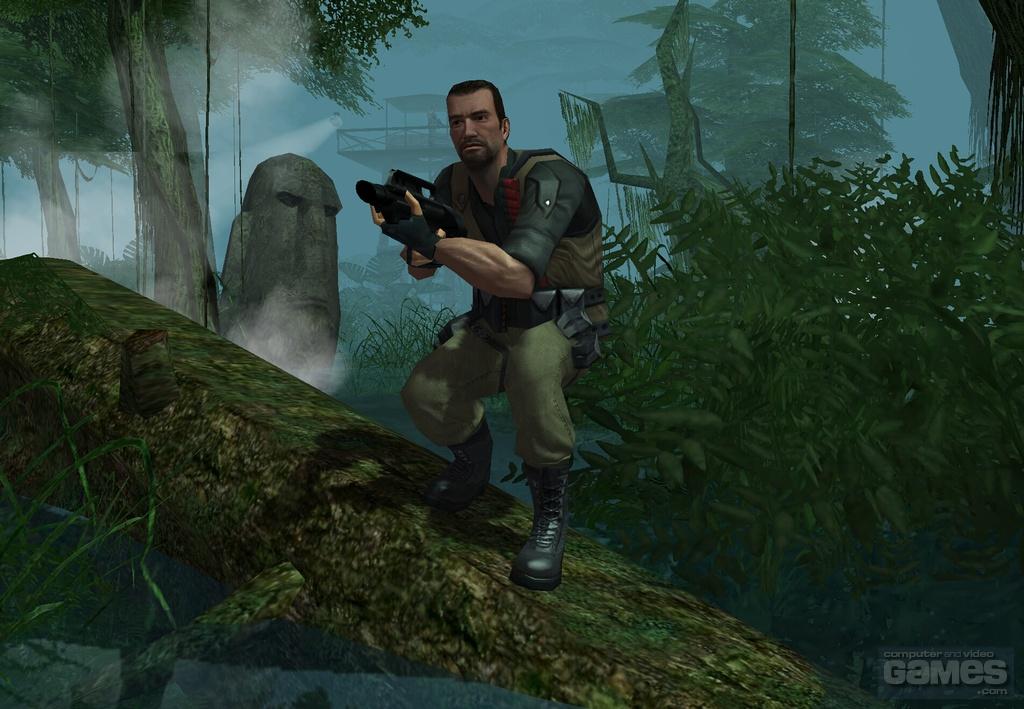 These are the screenshots of an unnamed river level (as it turned out, it was a part of the level I'll tell you about next, at the time it was called ab_stealth_harry, if I'm not mistaken):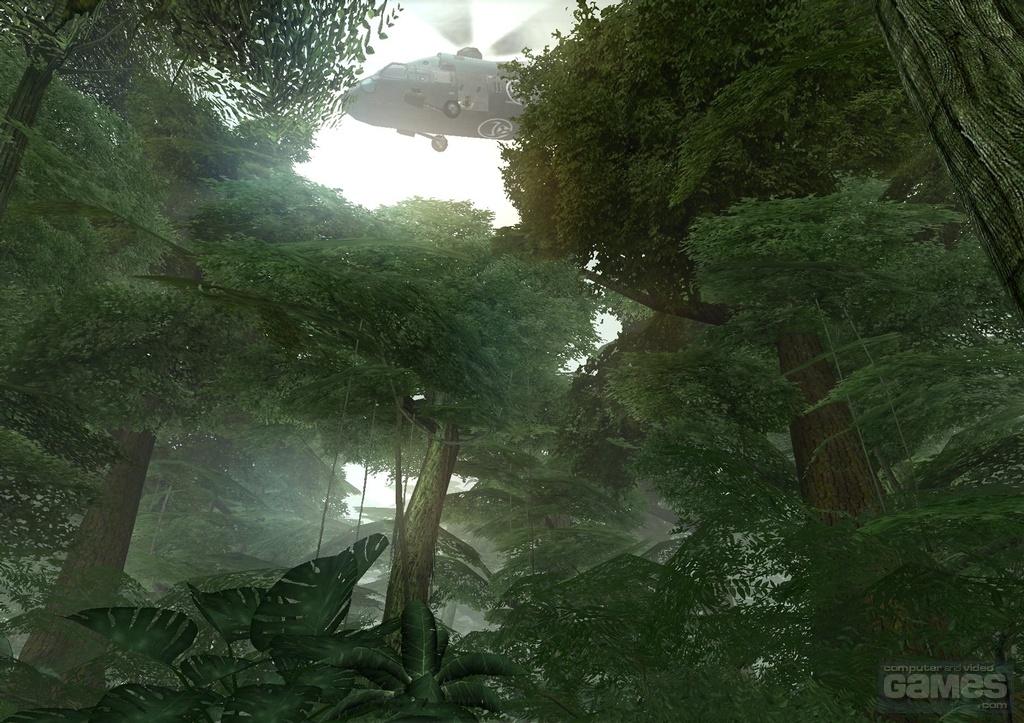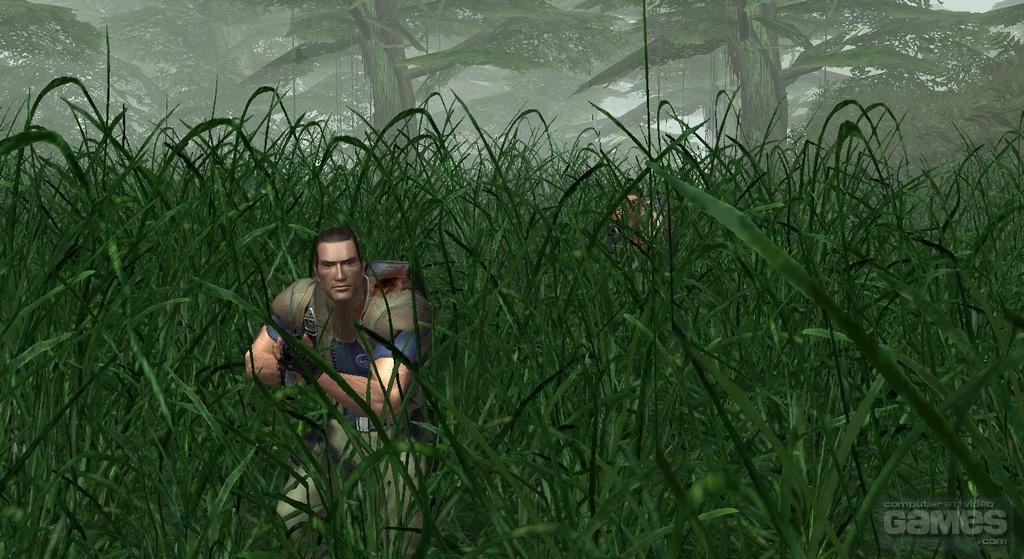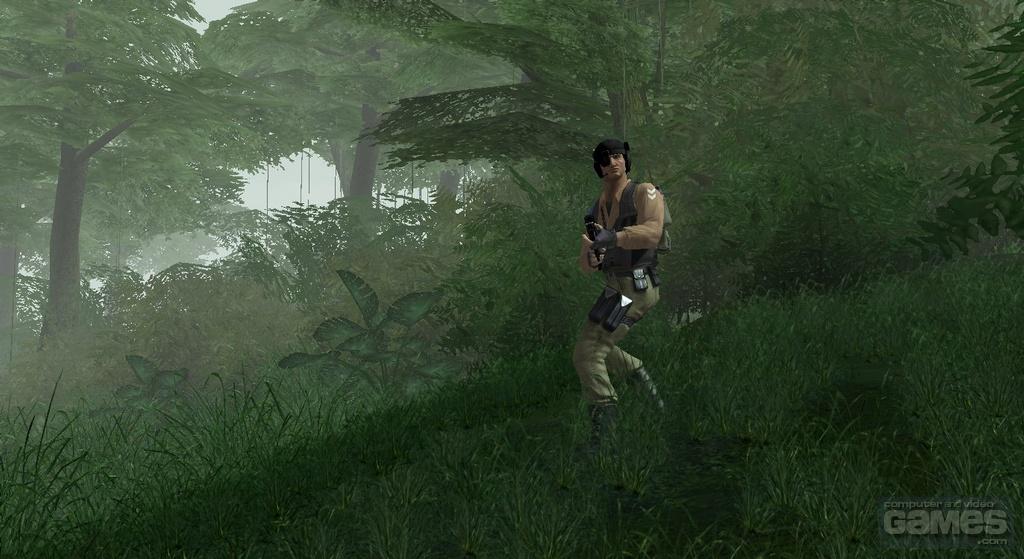 The base image for the old menu's background was probably made on this level: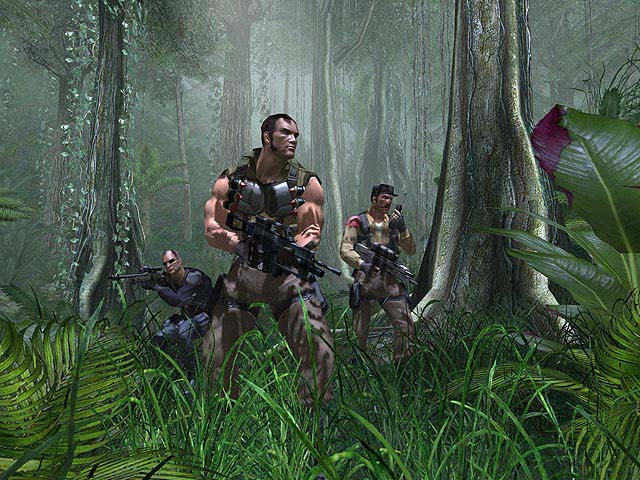 This level also appears on a picture from game magazines (PC Action, Gamestar)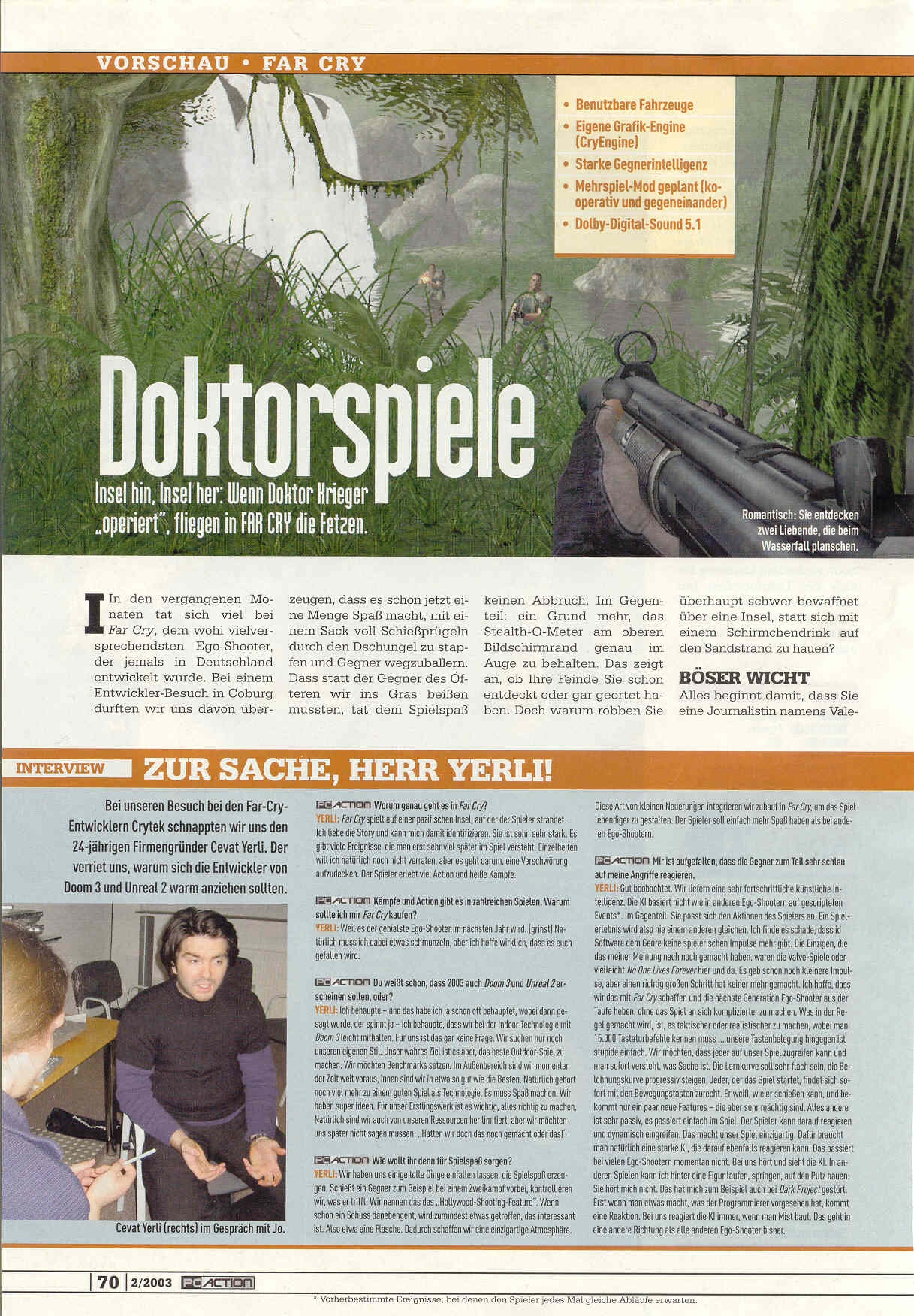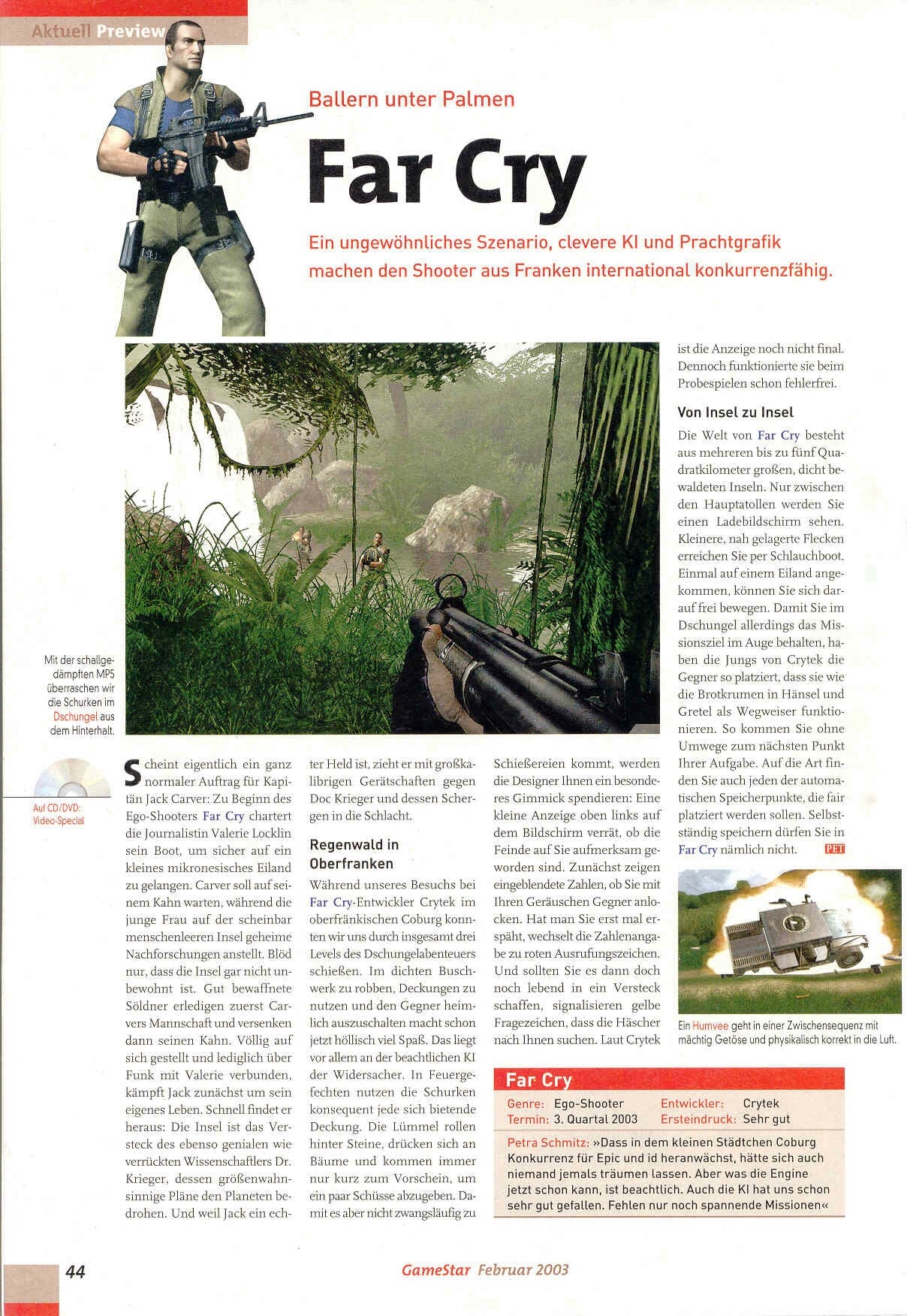 -An unnamed level with clear sky (that ab_stealth_harry):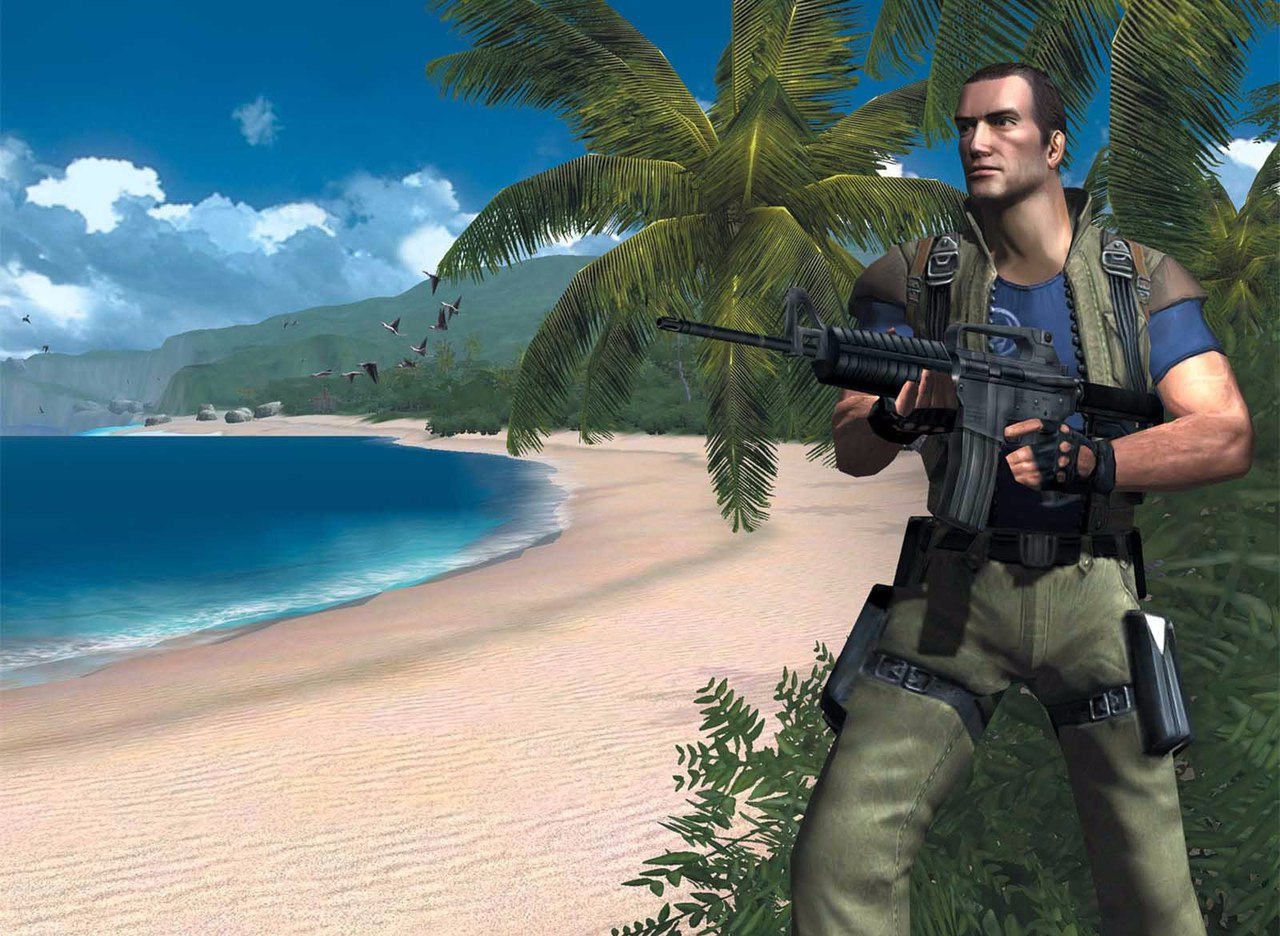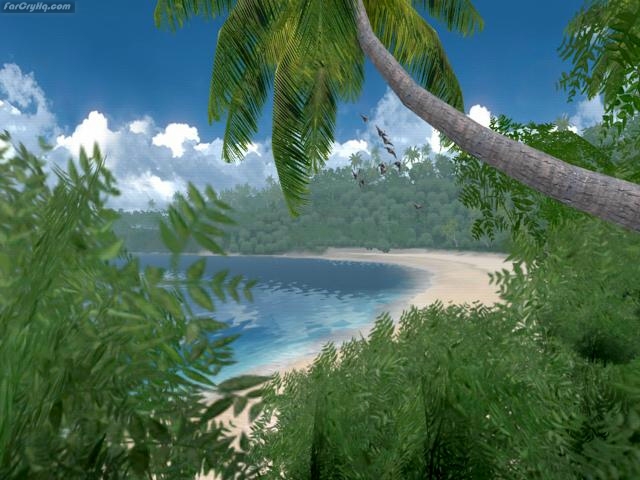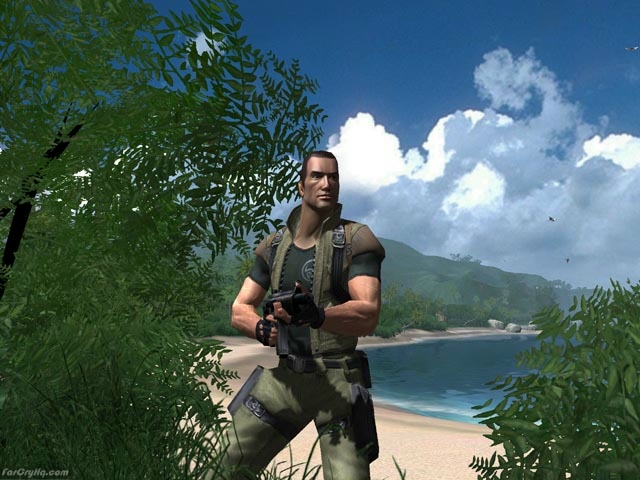 Notice the old patrol boat: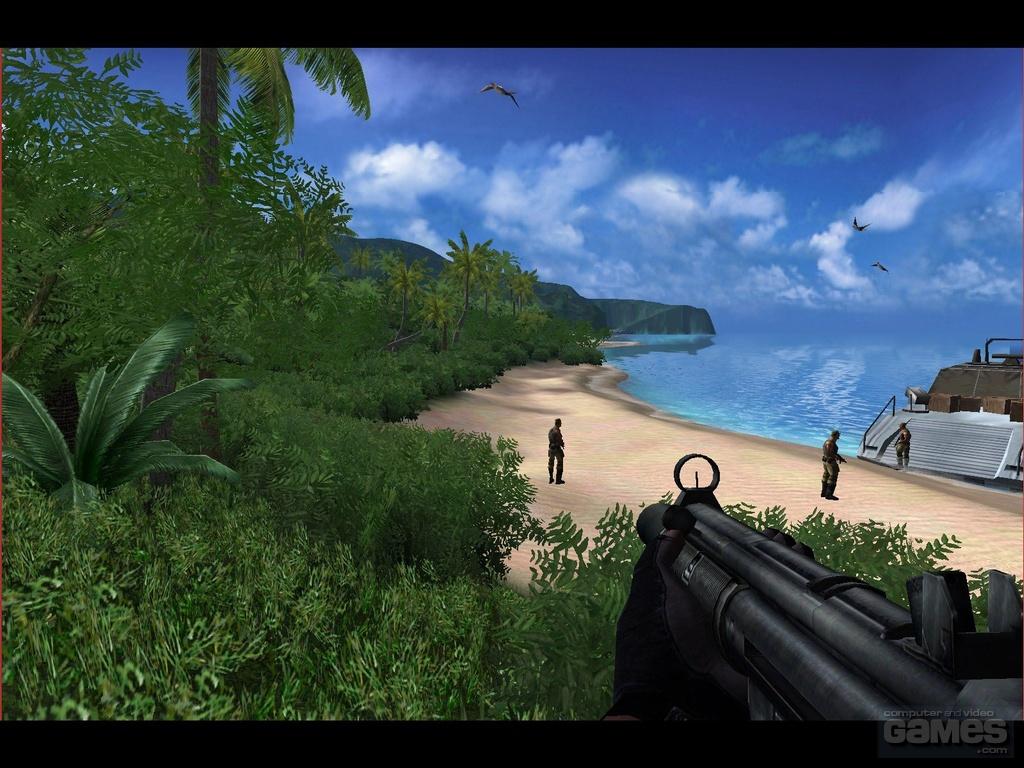 -The old Training: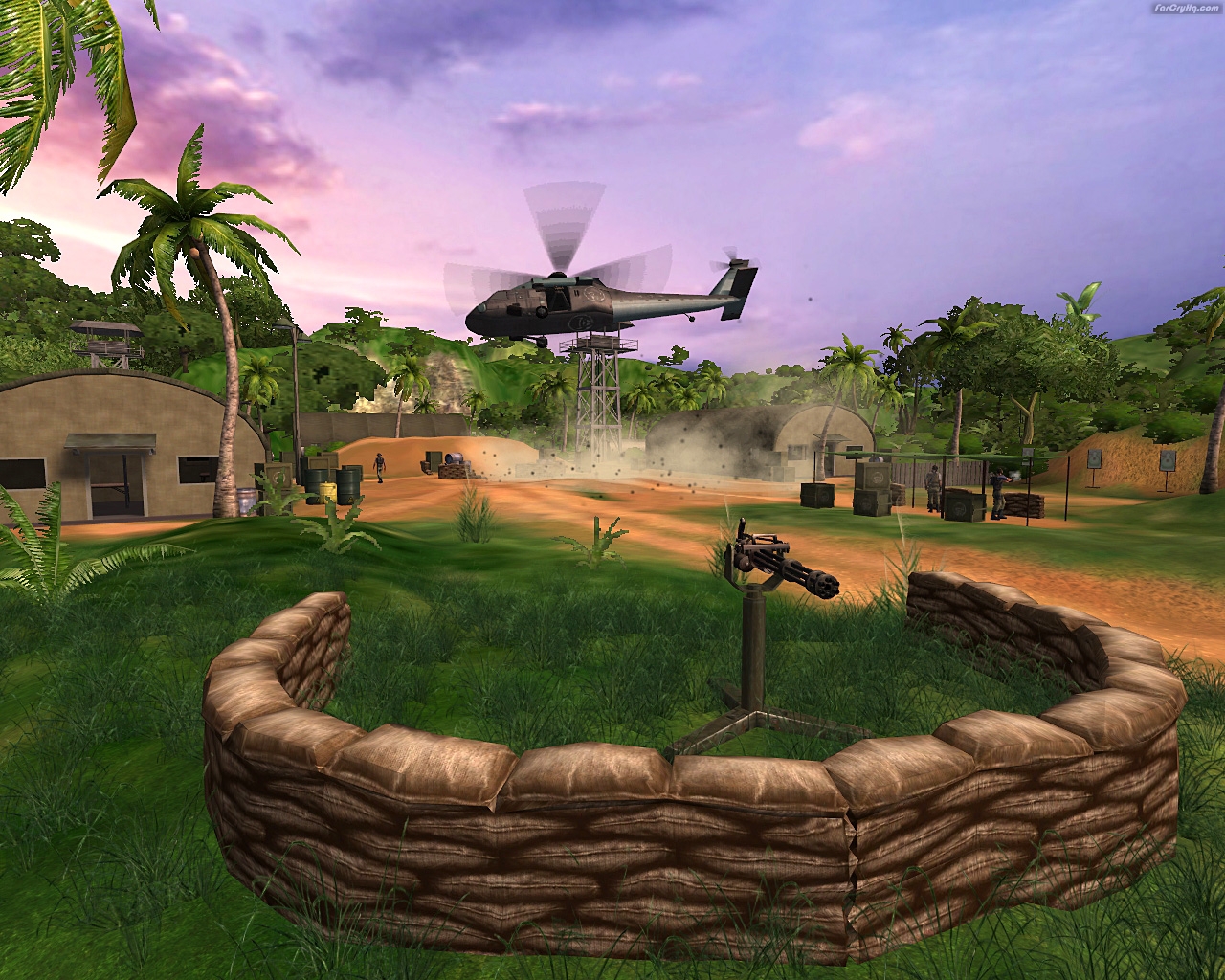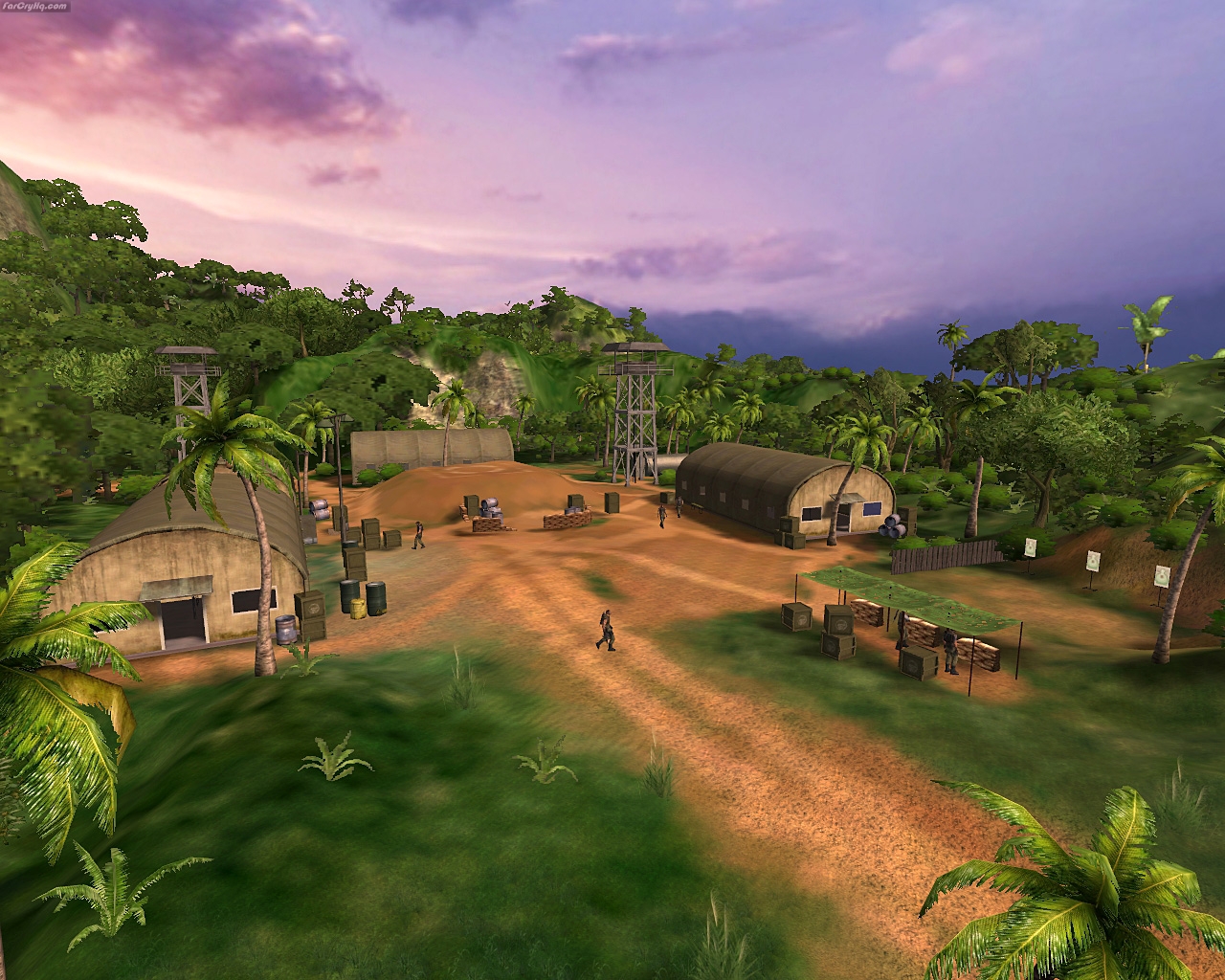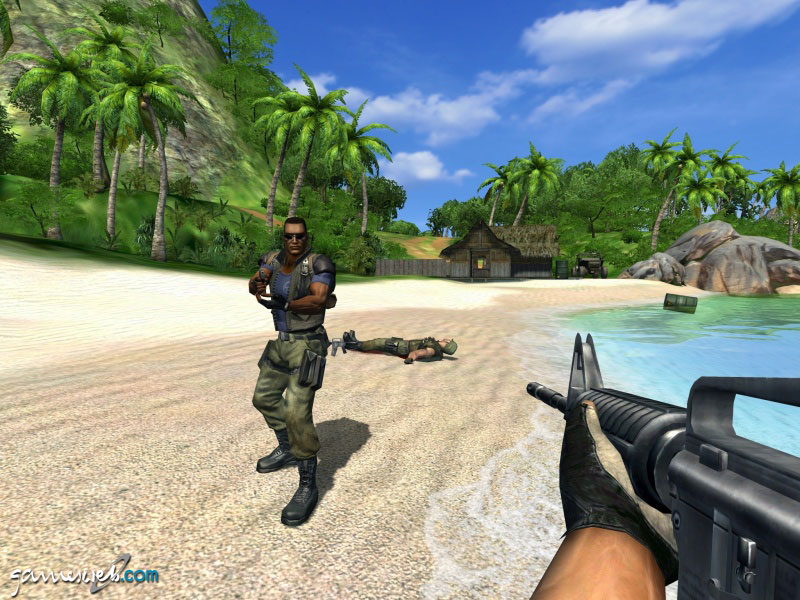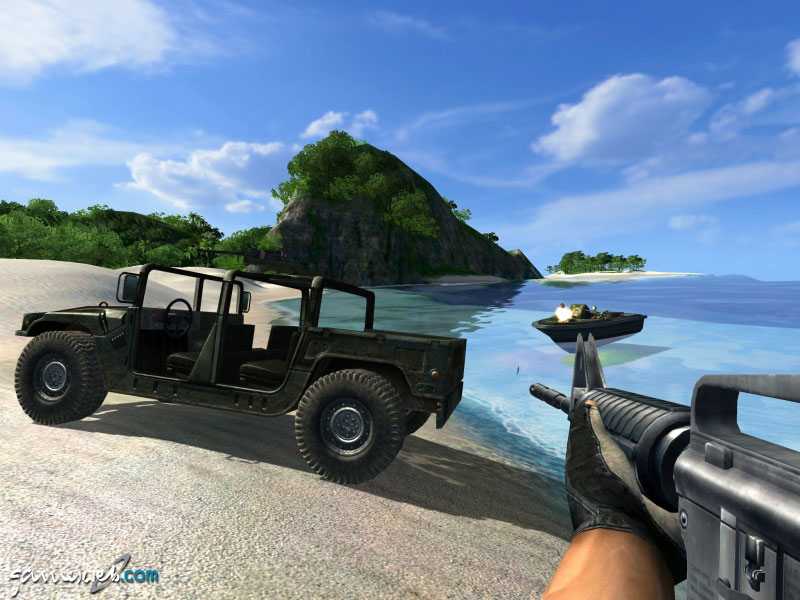 A screenshot that was probably being turned into a "concept-art"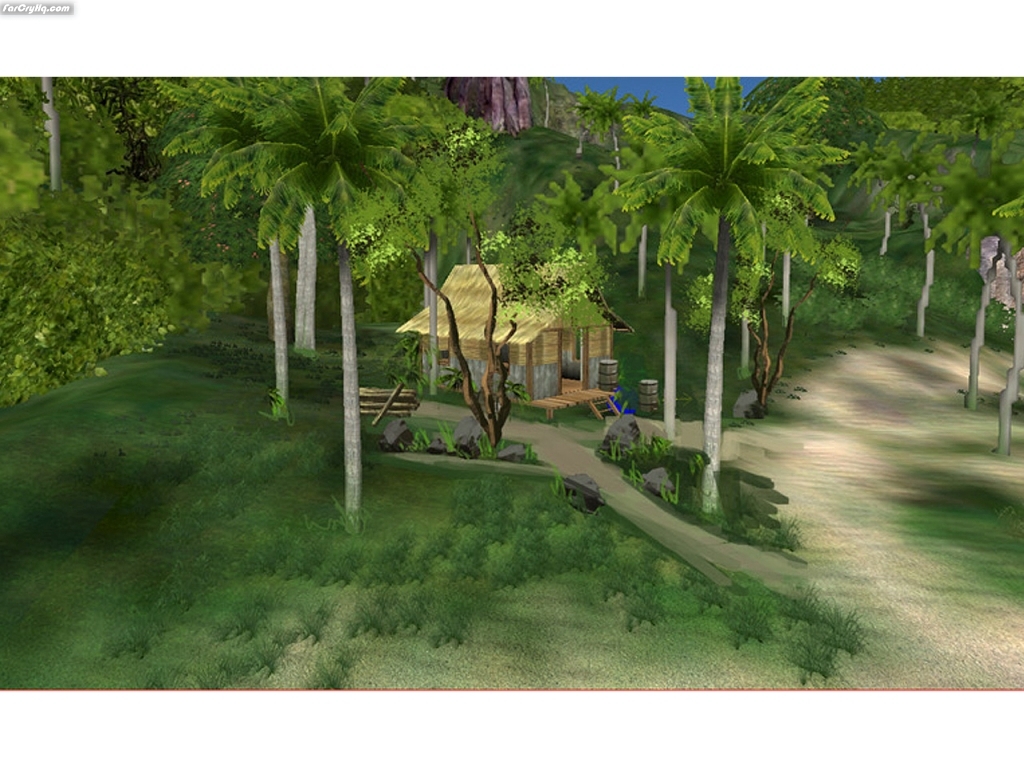 -The old Carrier. Notice the different placement of Machete: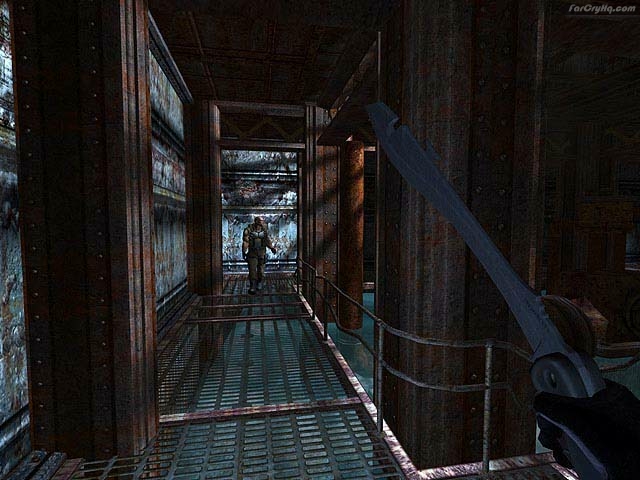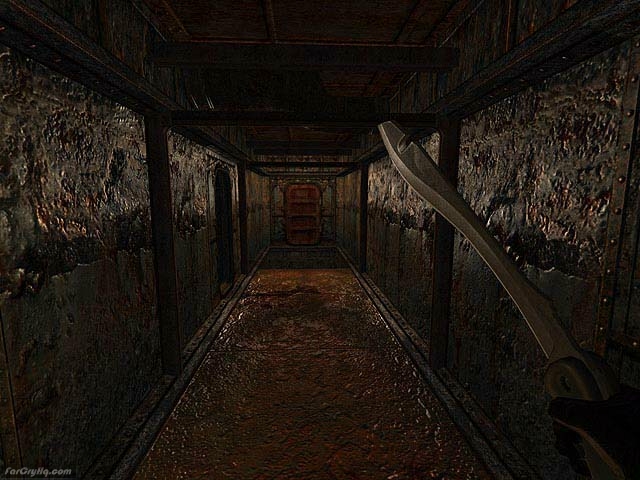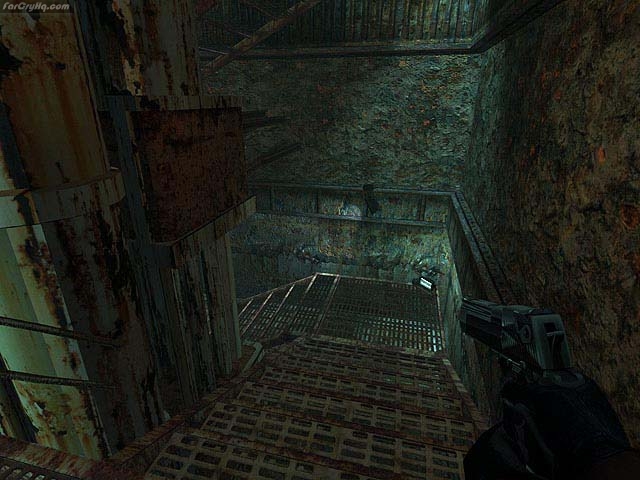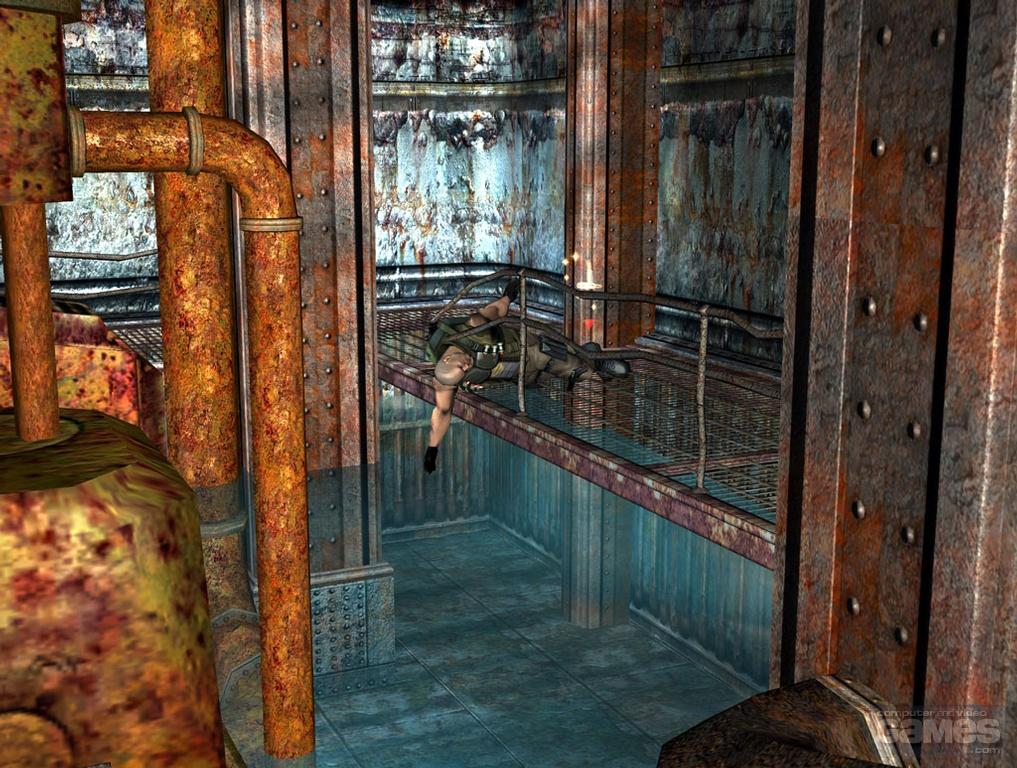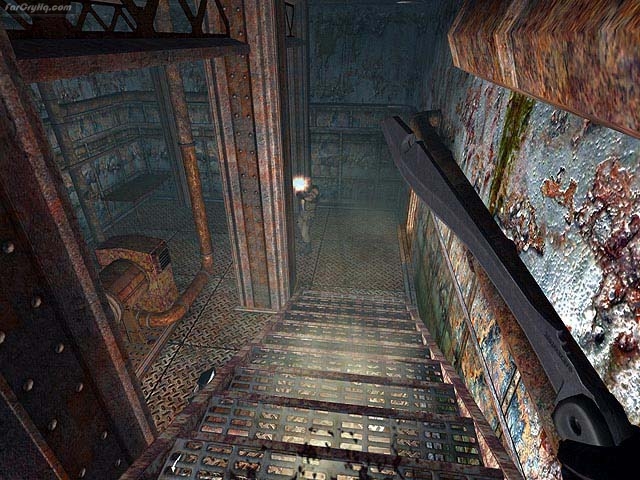 An enemy holstered his pistol awkwardly: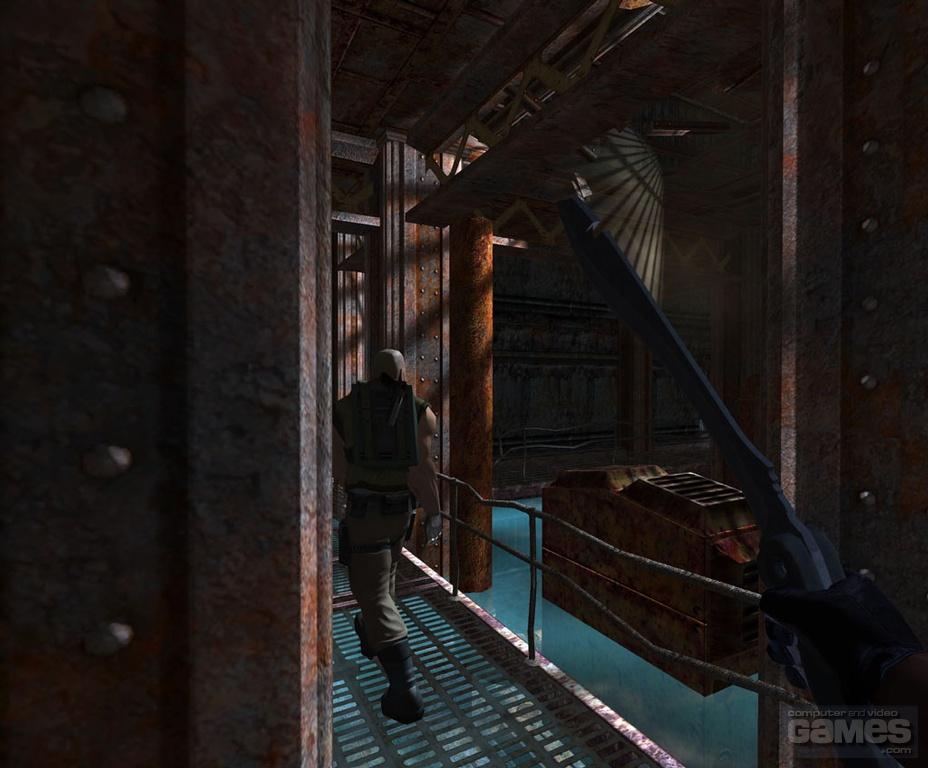 -The old Fort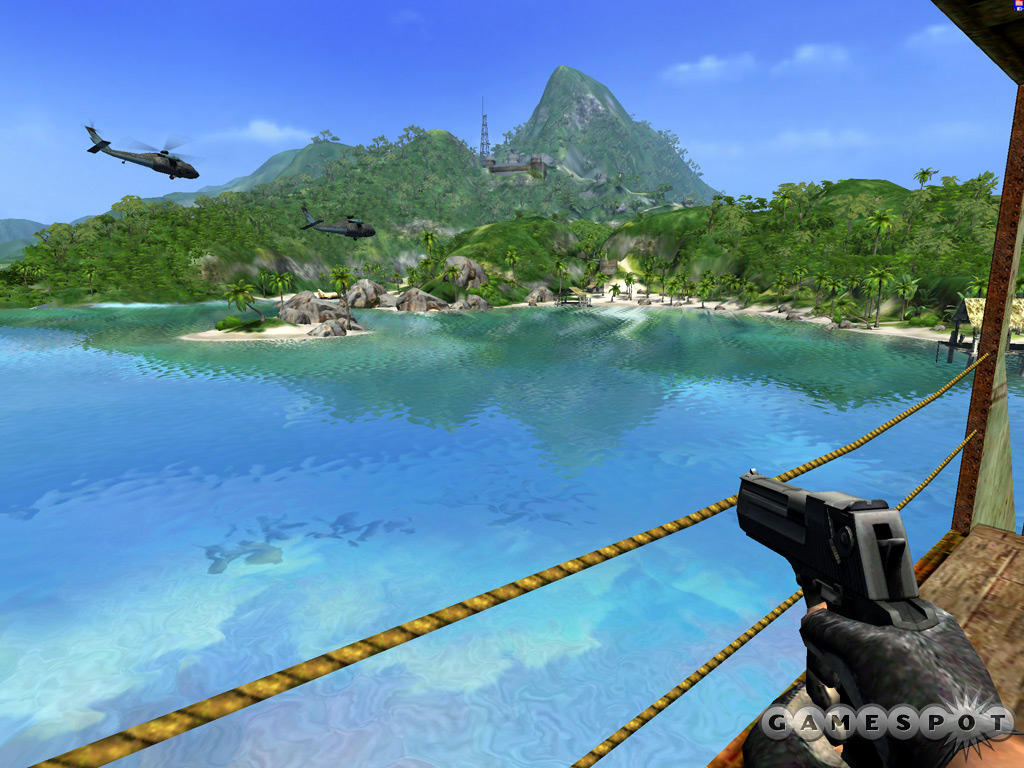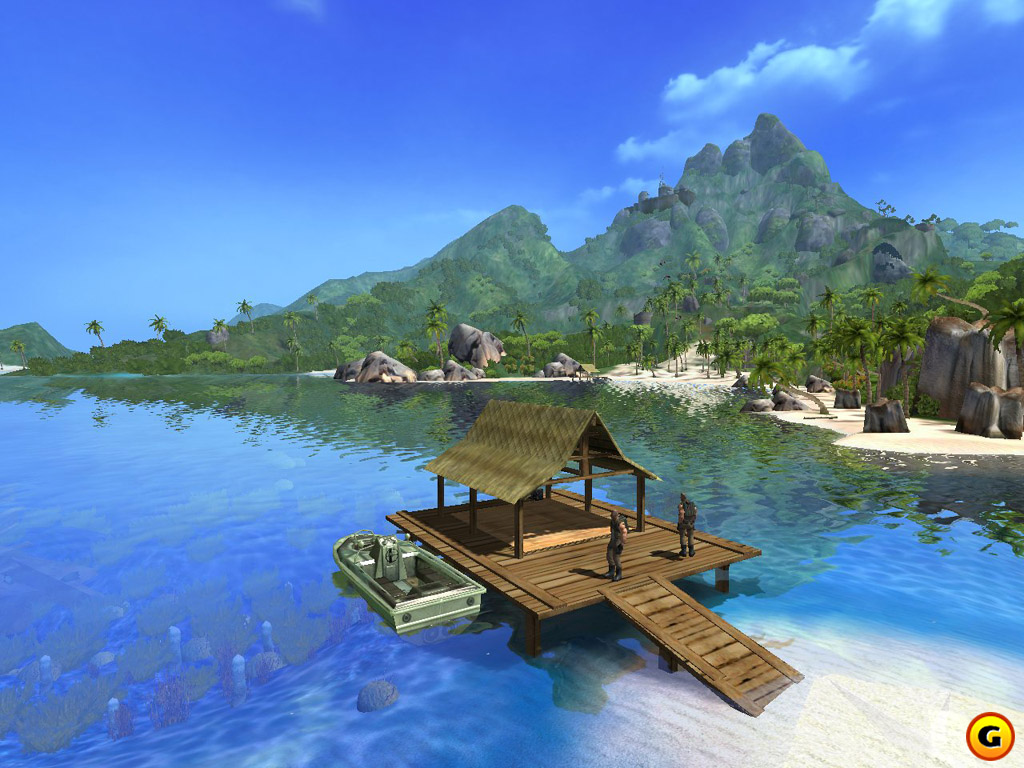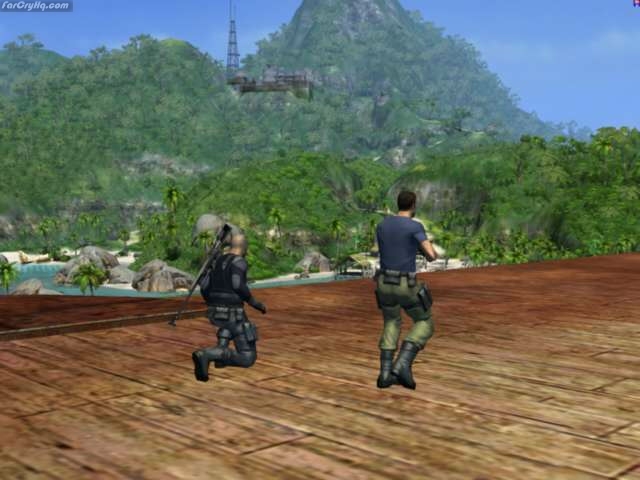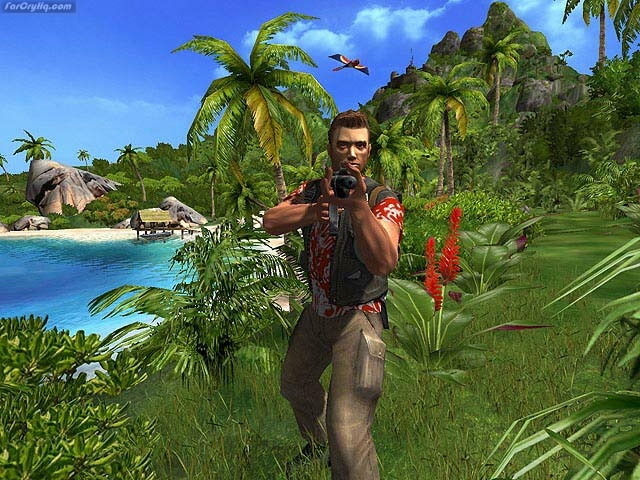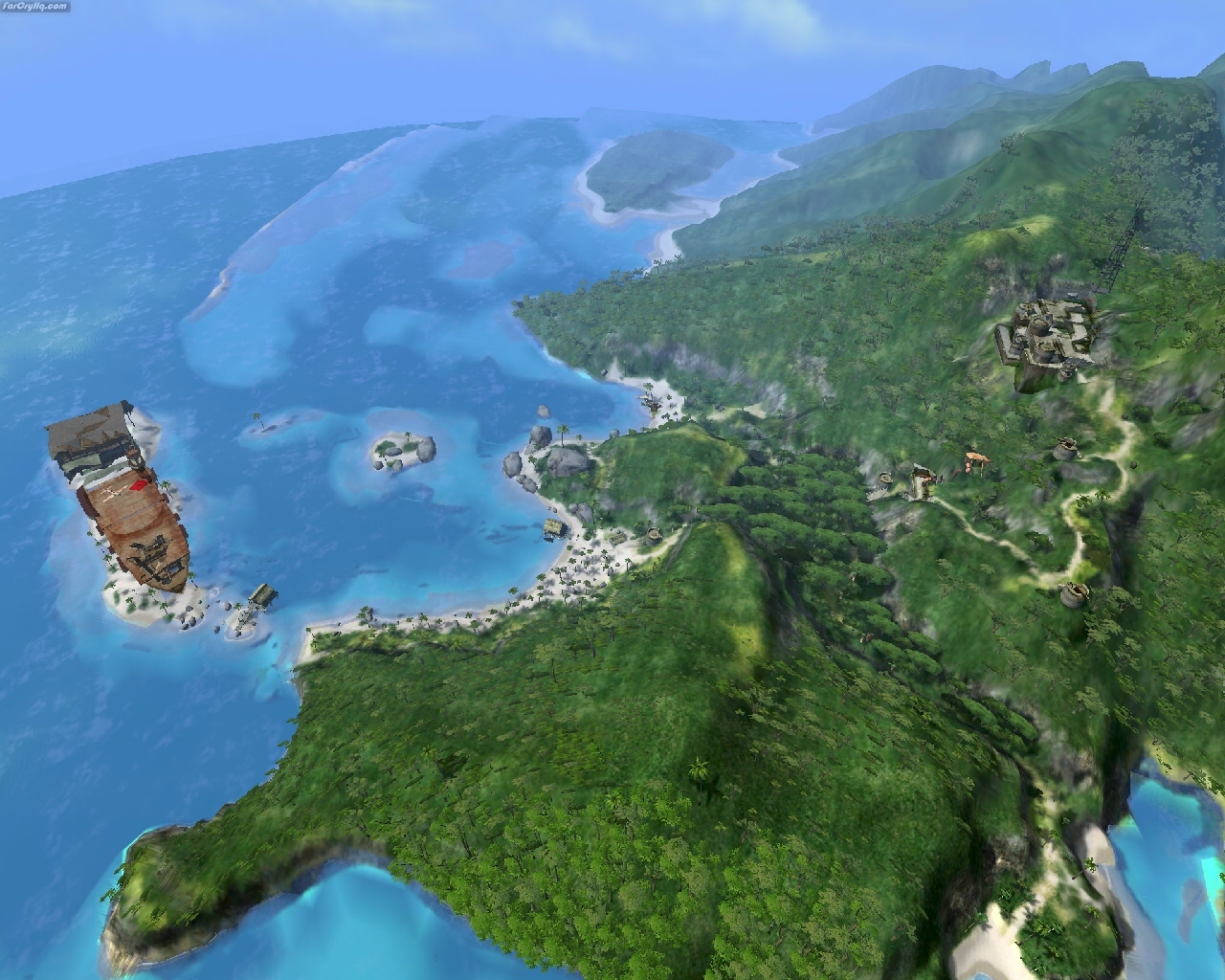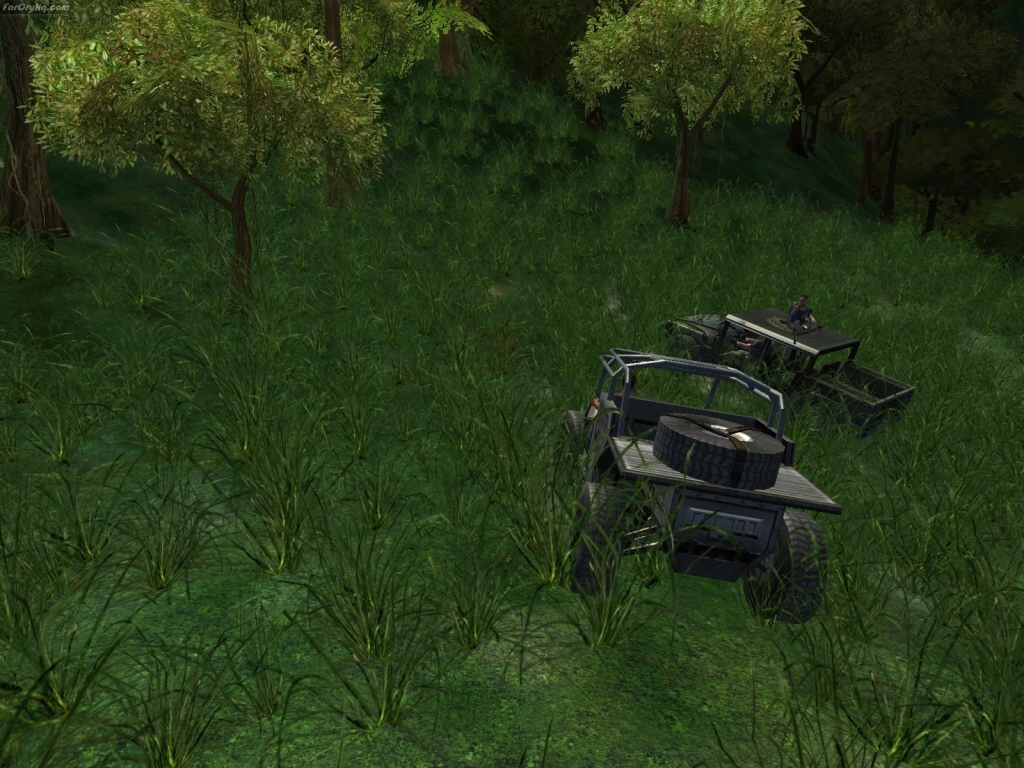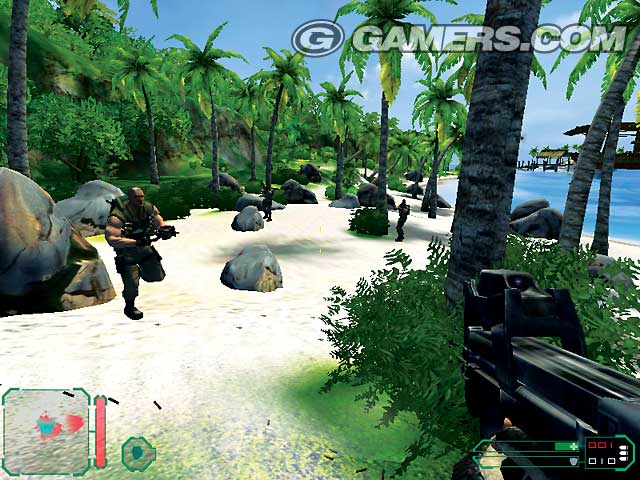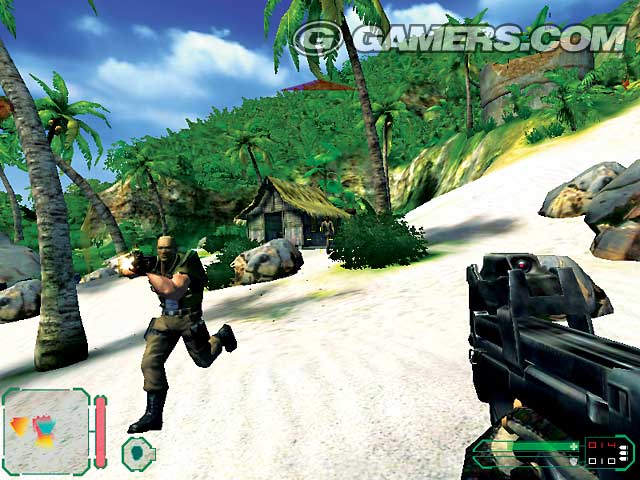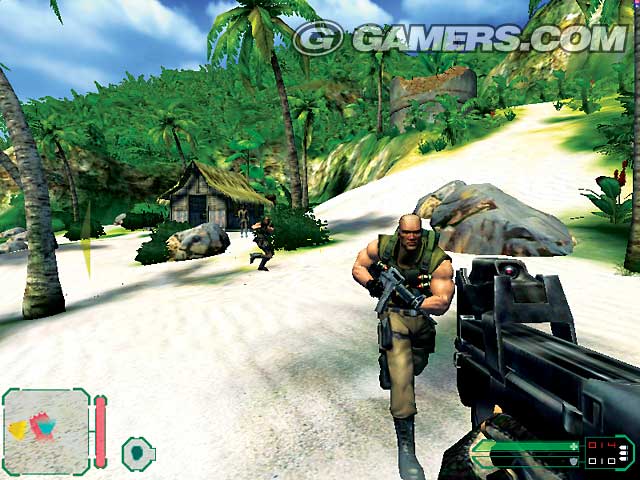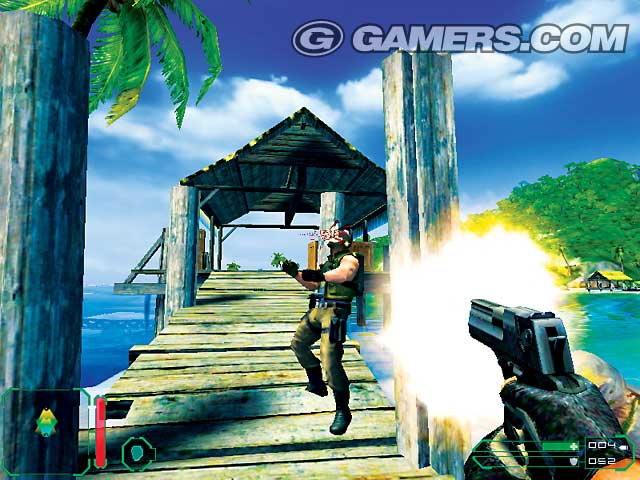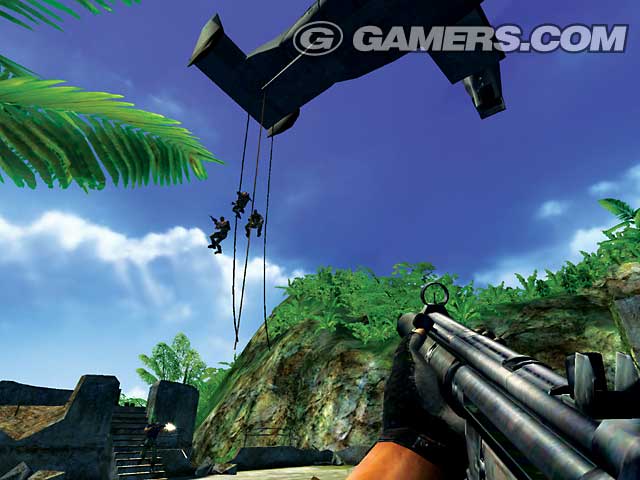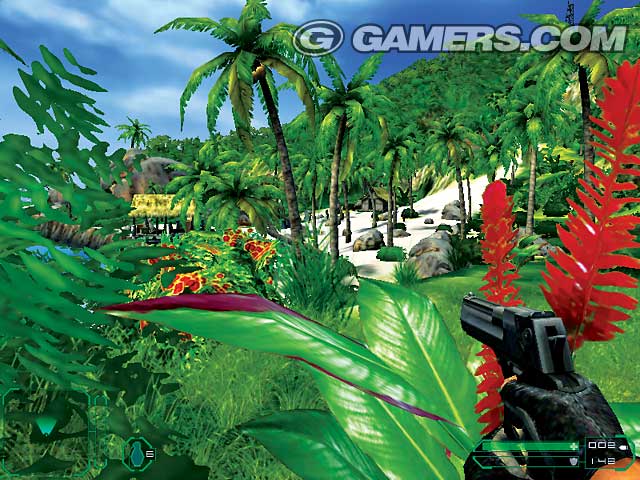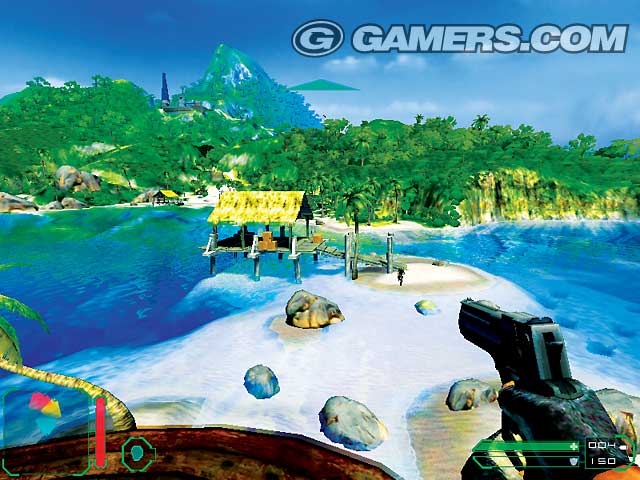 Buggy driver shoots with his own rifle: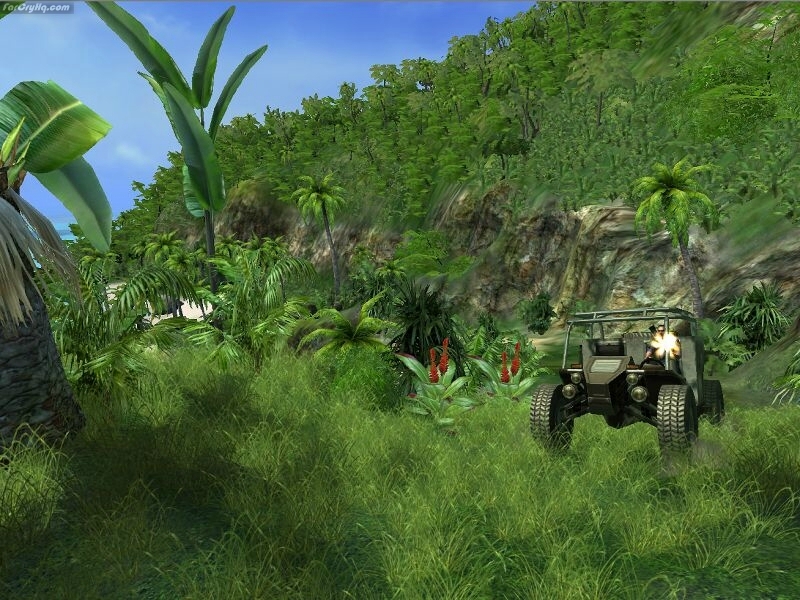 Look at the old grenade explosion particles: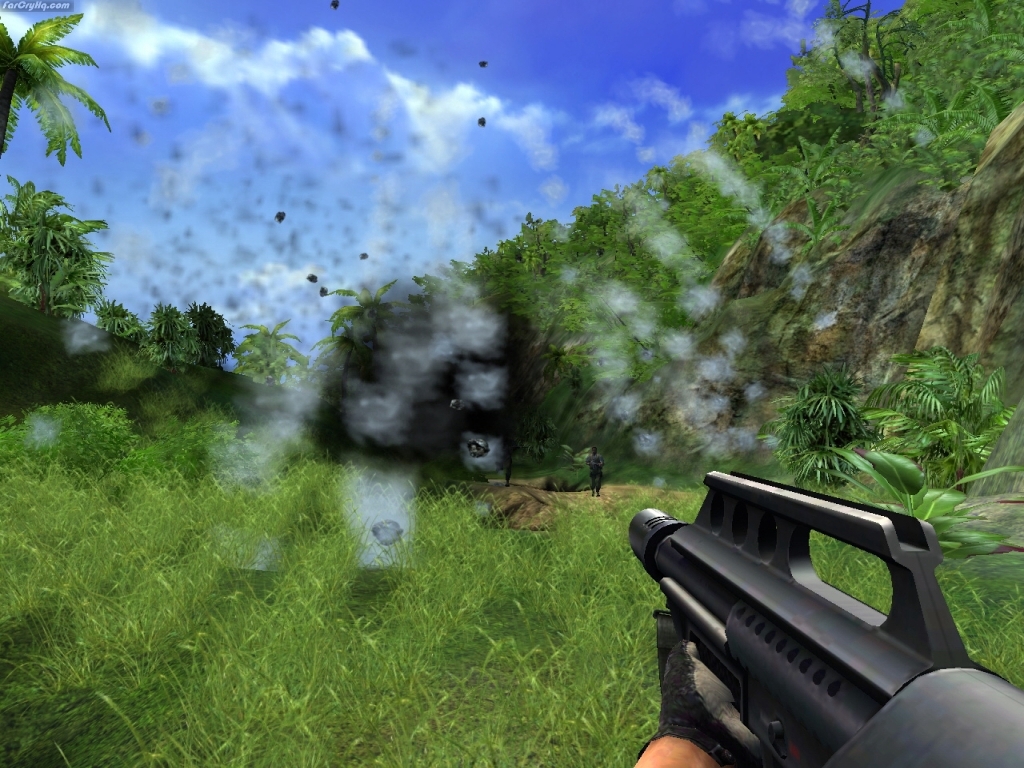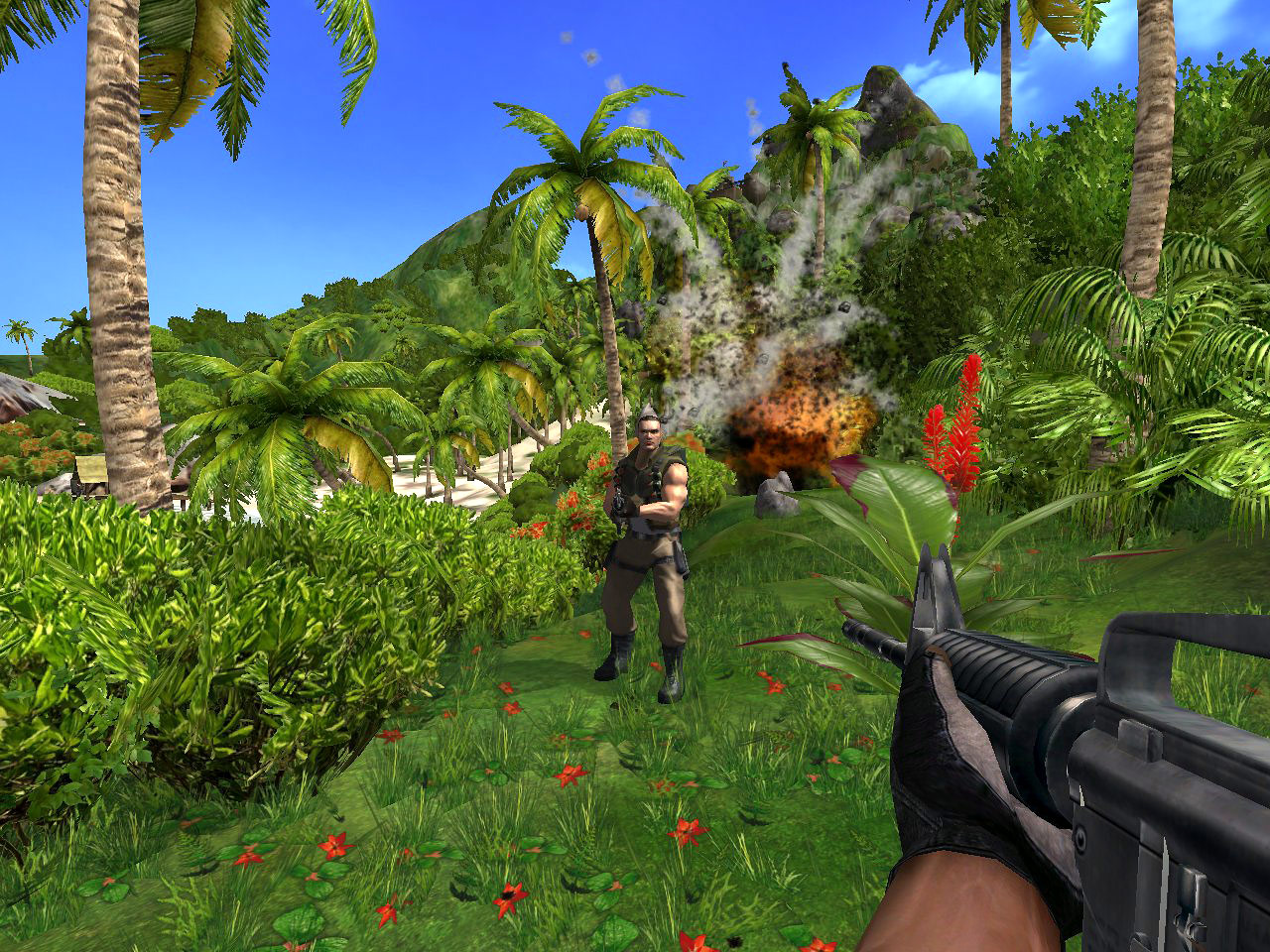 Trees had too high-quality (maybe real-time) shadow instead of a blurry pre-generated one: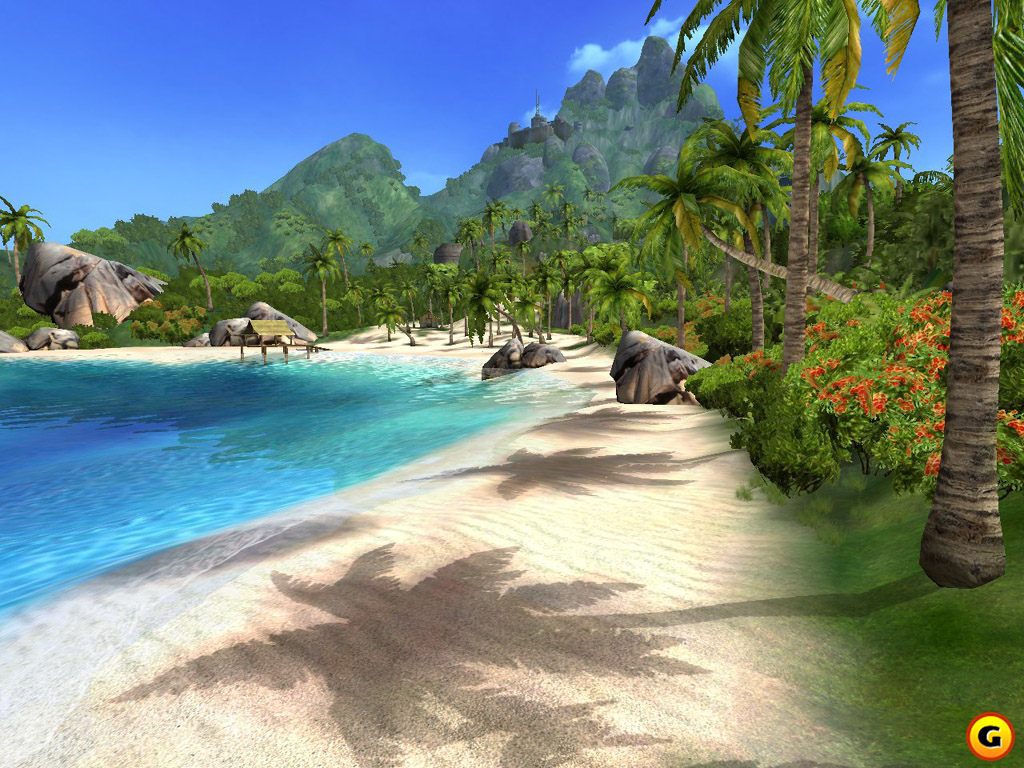 -The old Pier: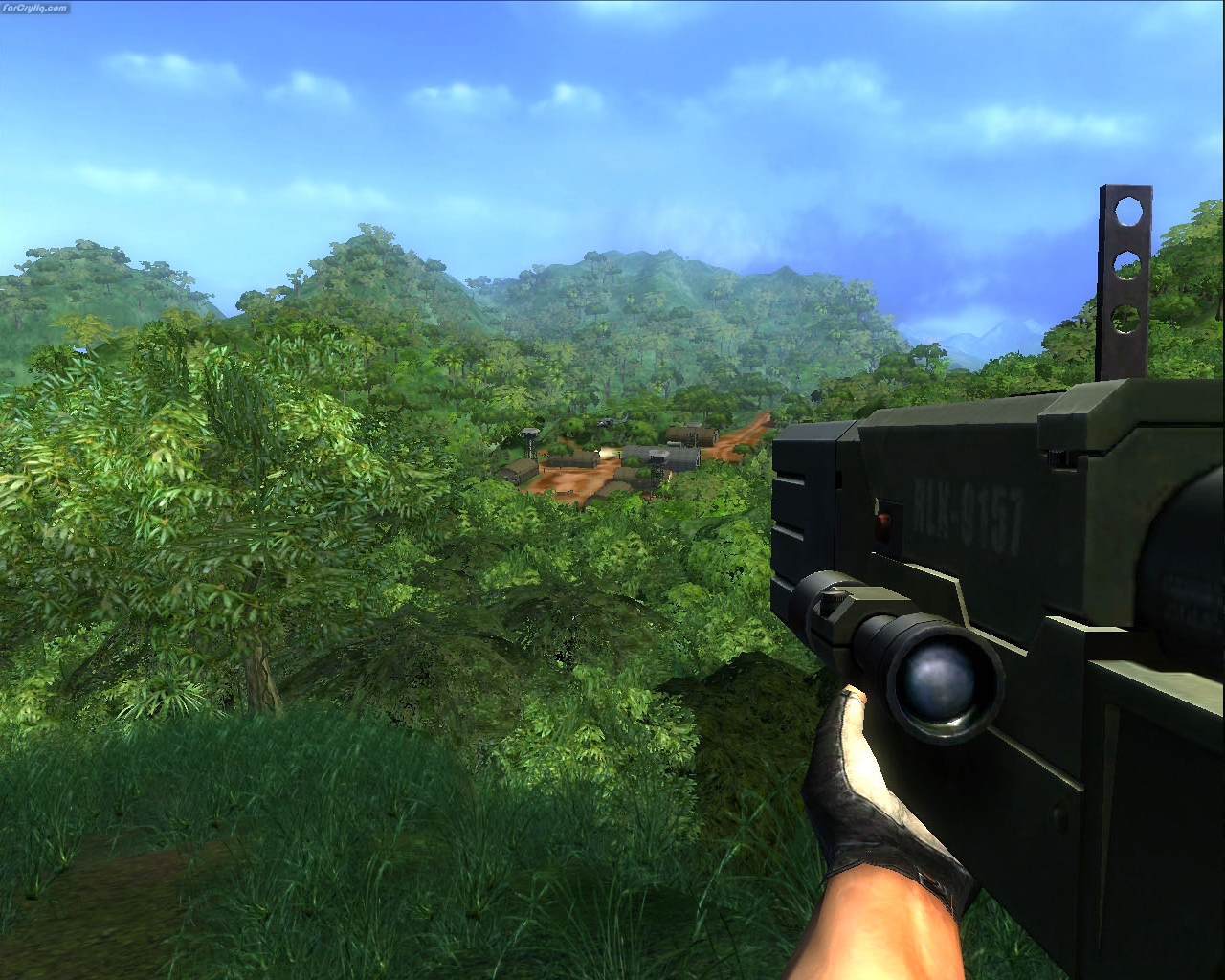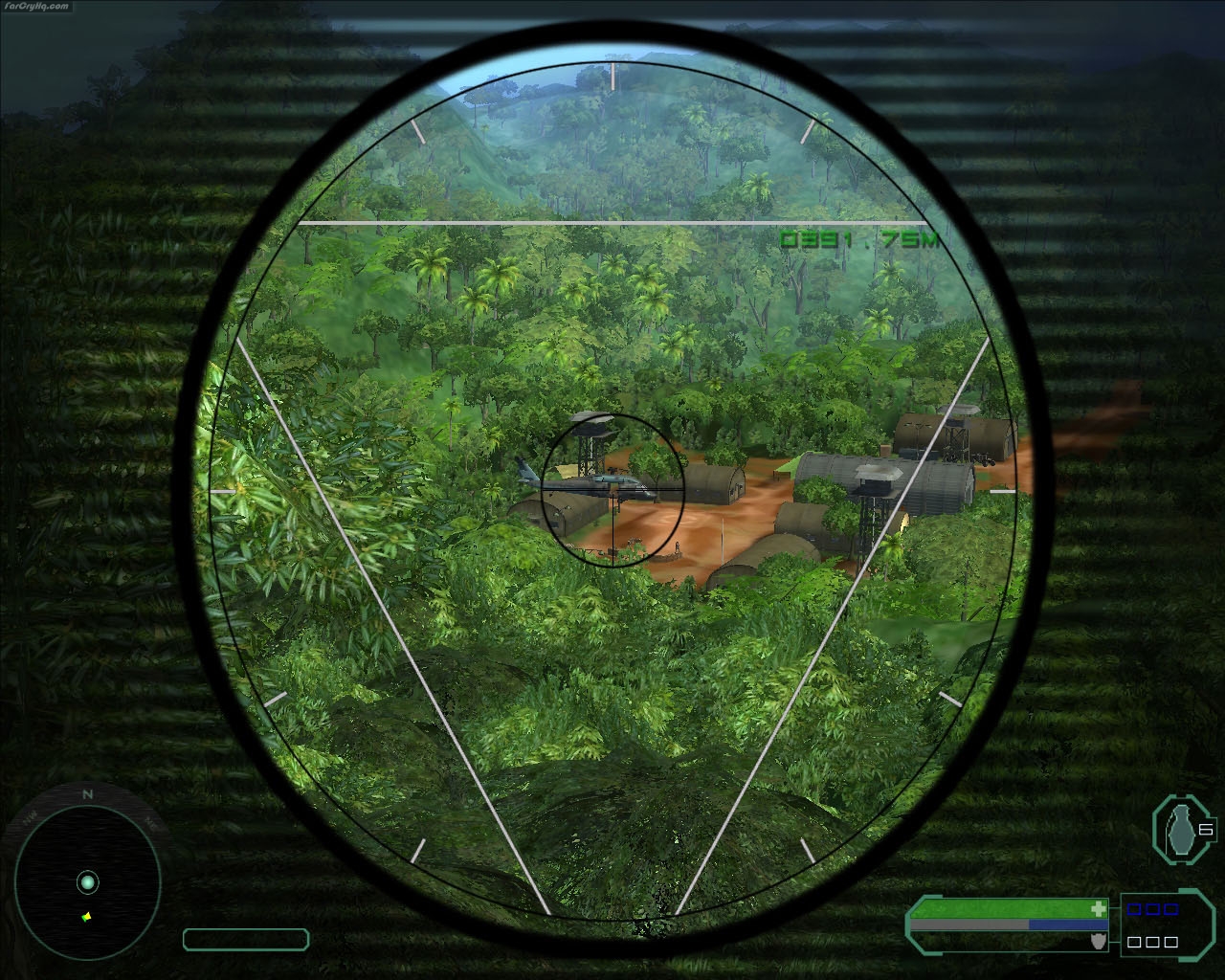 A strangely foggy area that seems to be some place on Pier: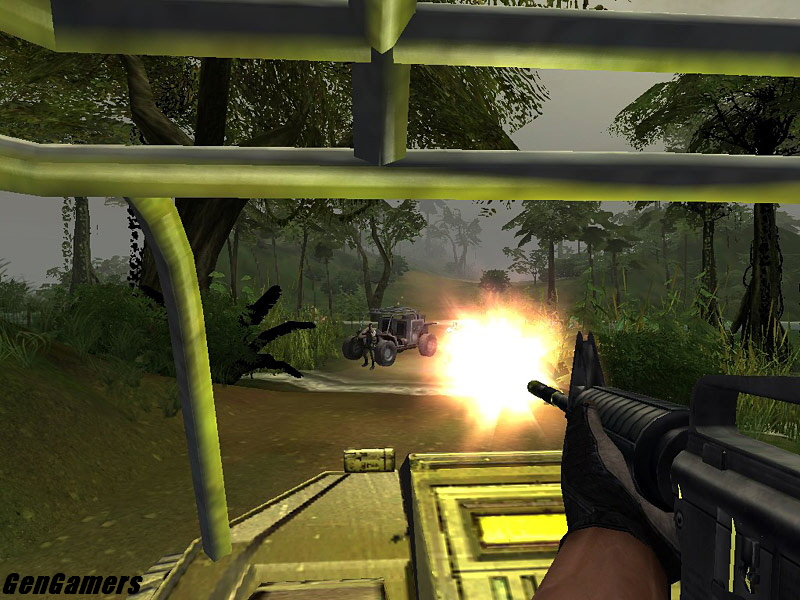 Humvees probably had no destroyed model early in the development: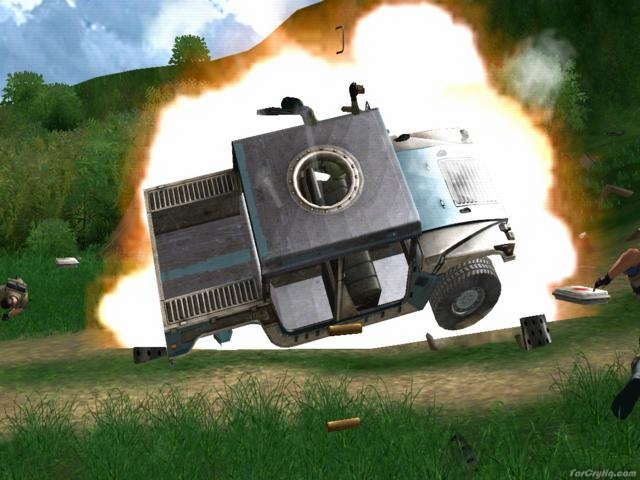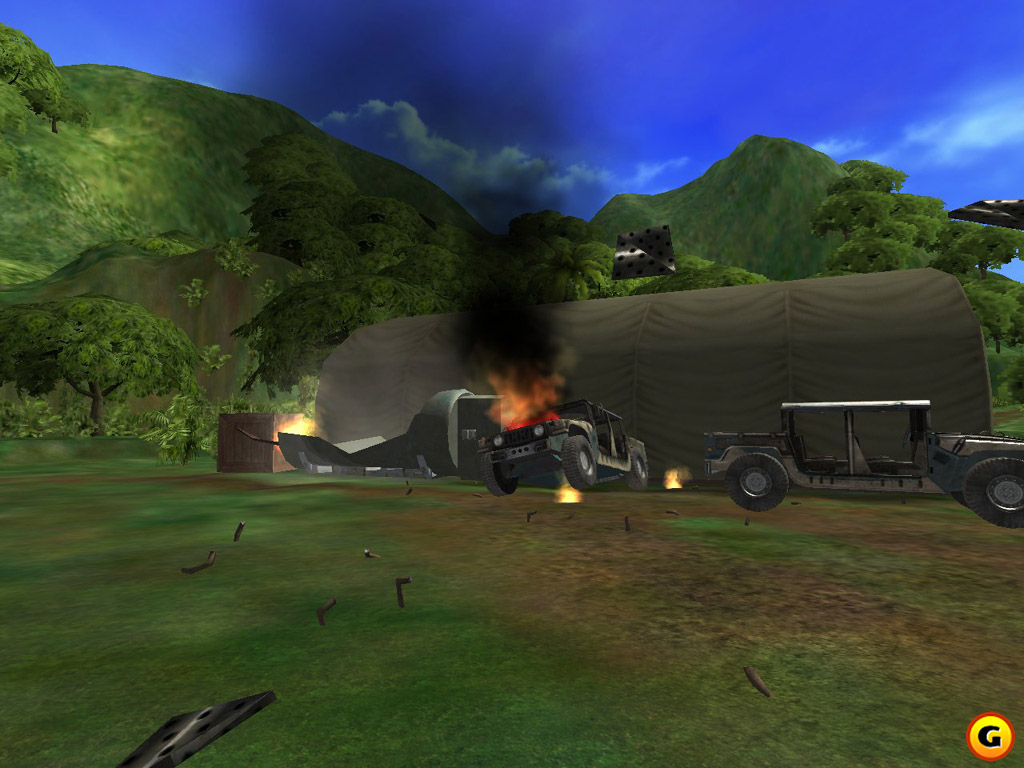 -The old Research (or similar level)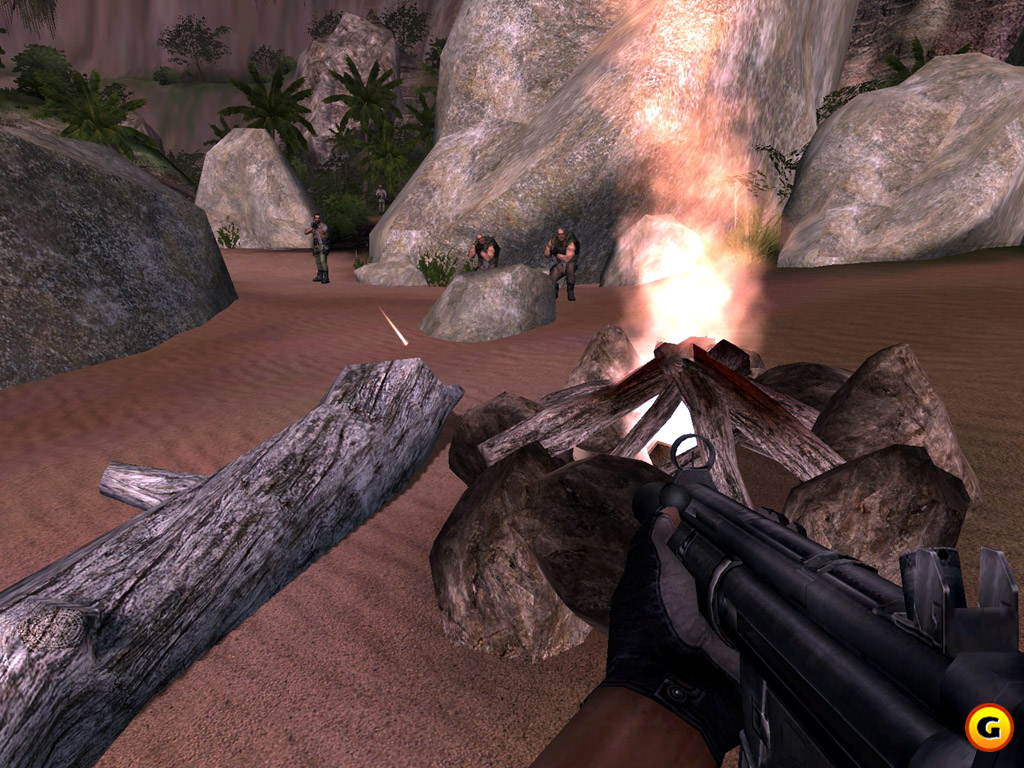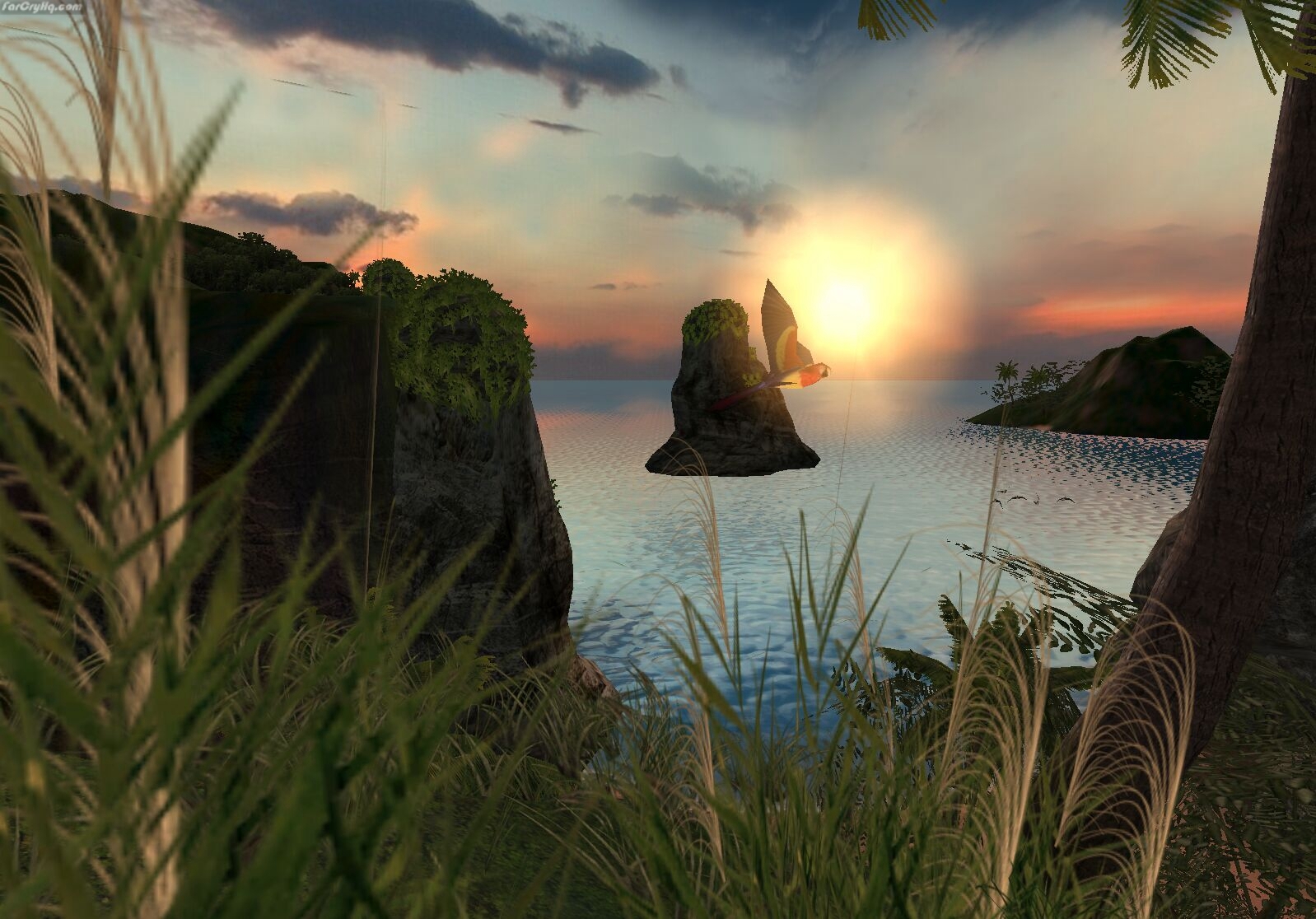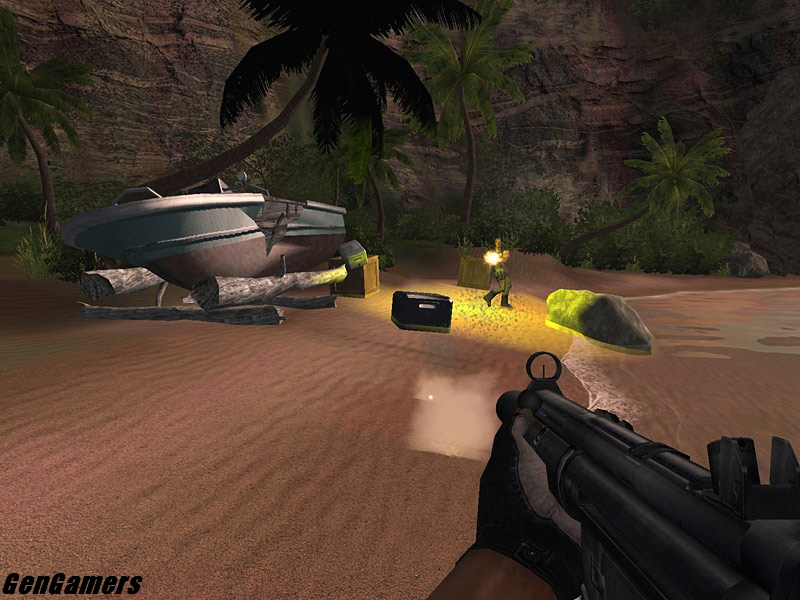 -Some unnamed evening level (seen in a 2003 Gamestar video review):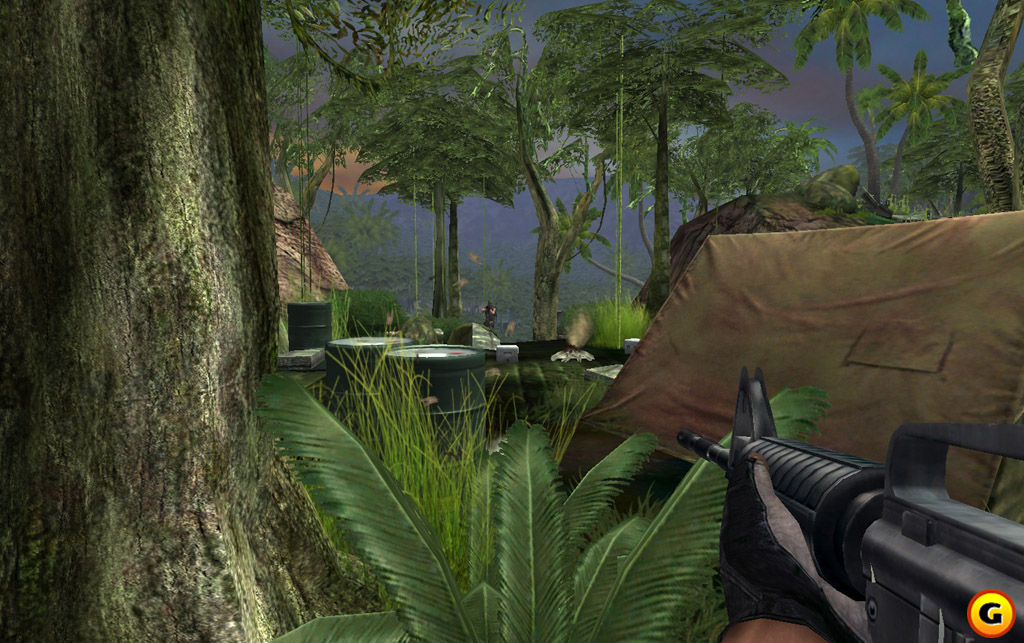 -The old Treehouse (or a similar level)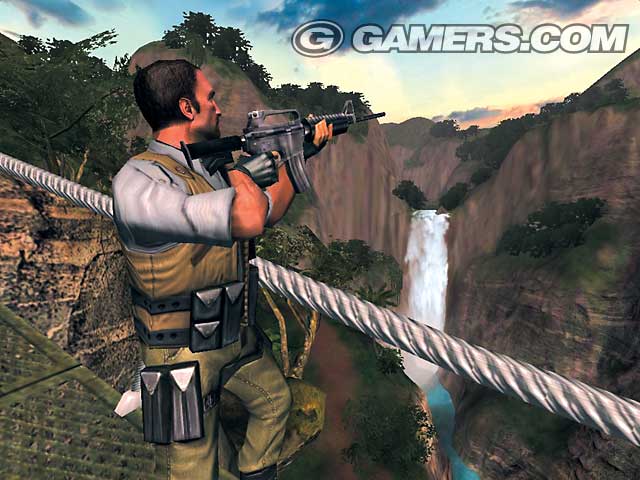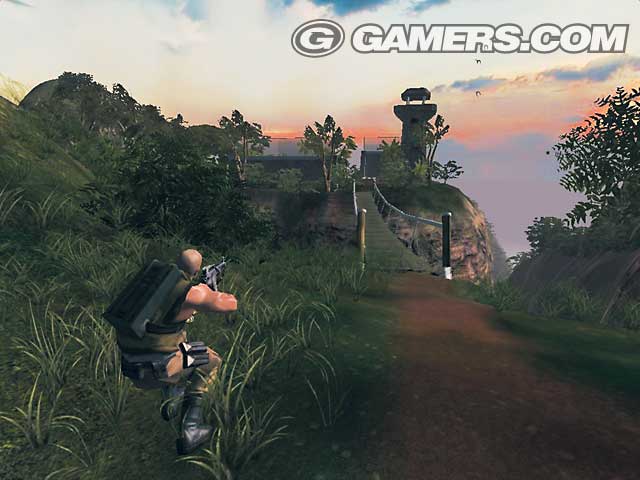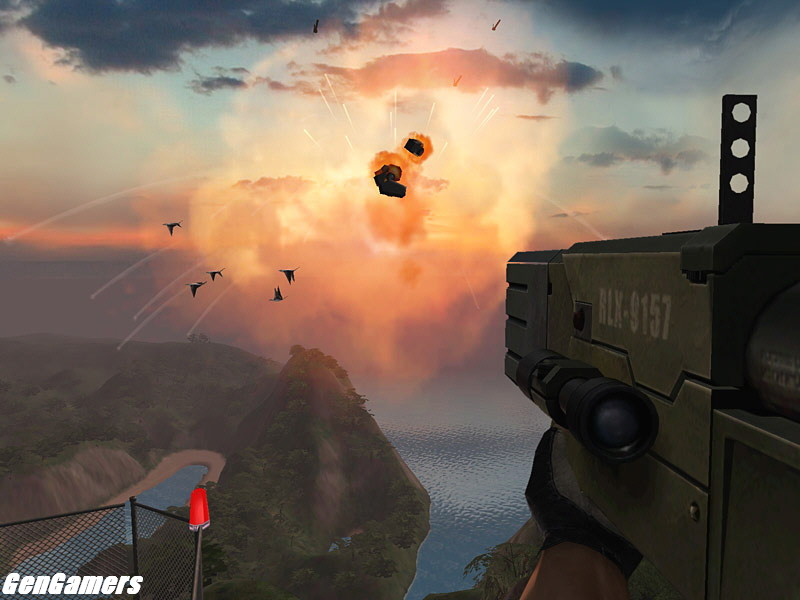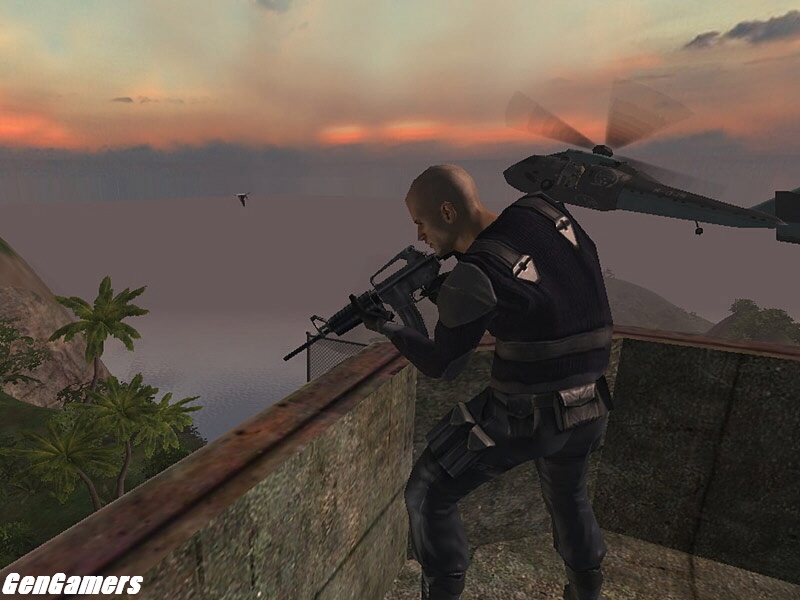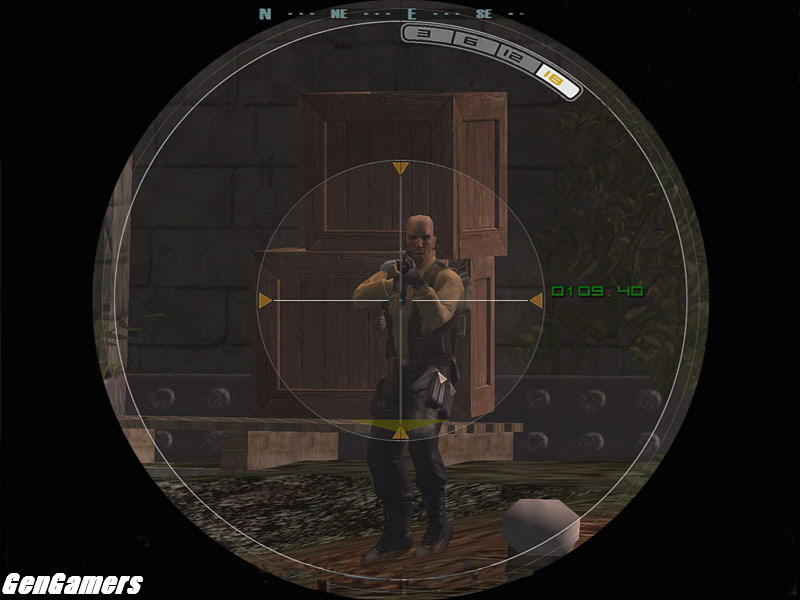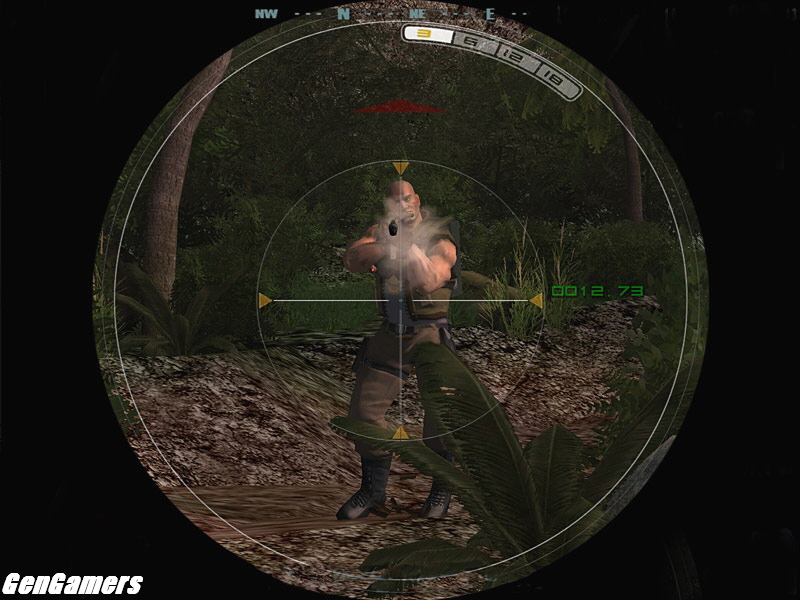 -The old Steam (or a similar level):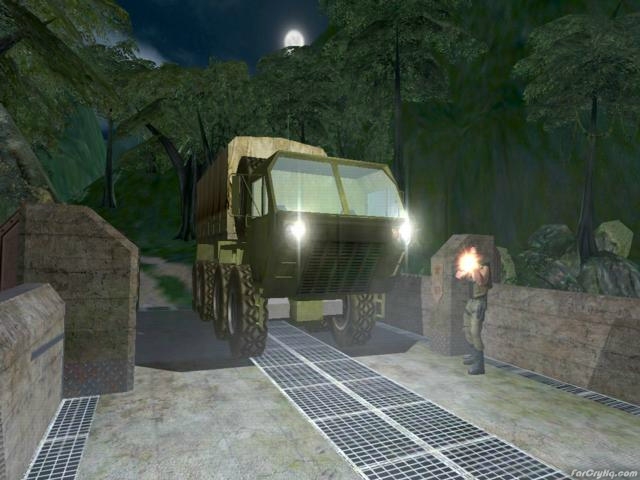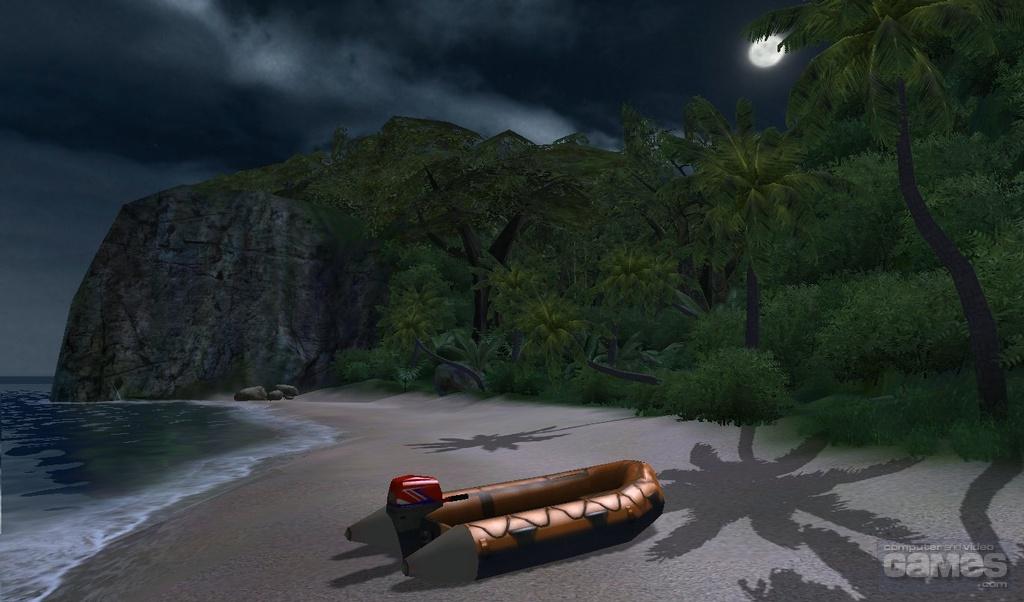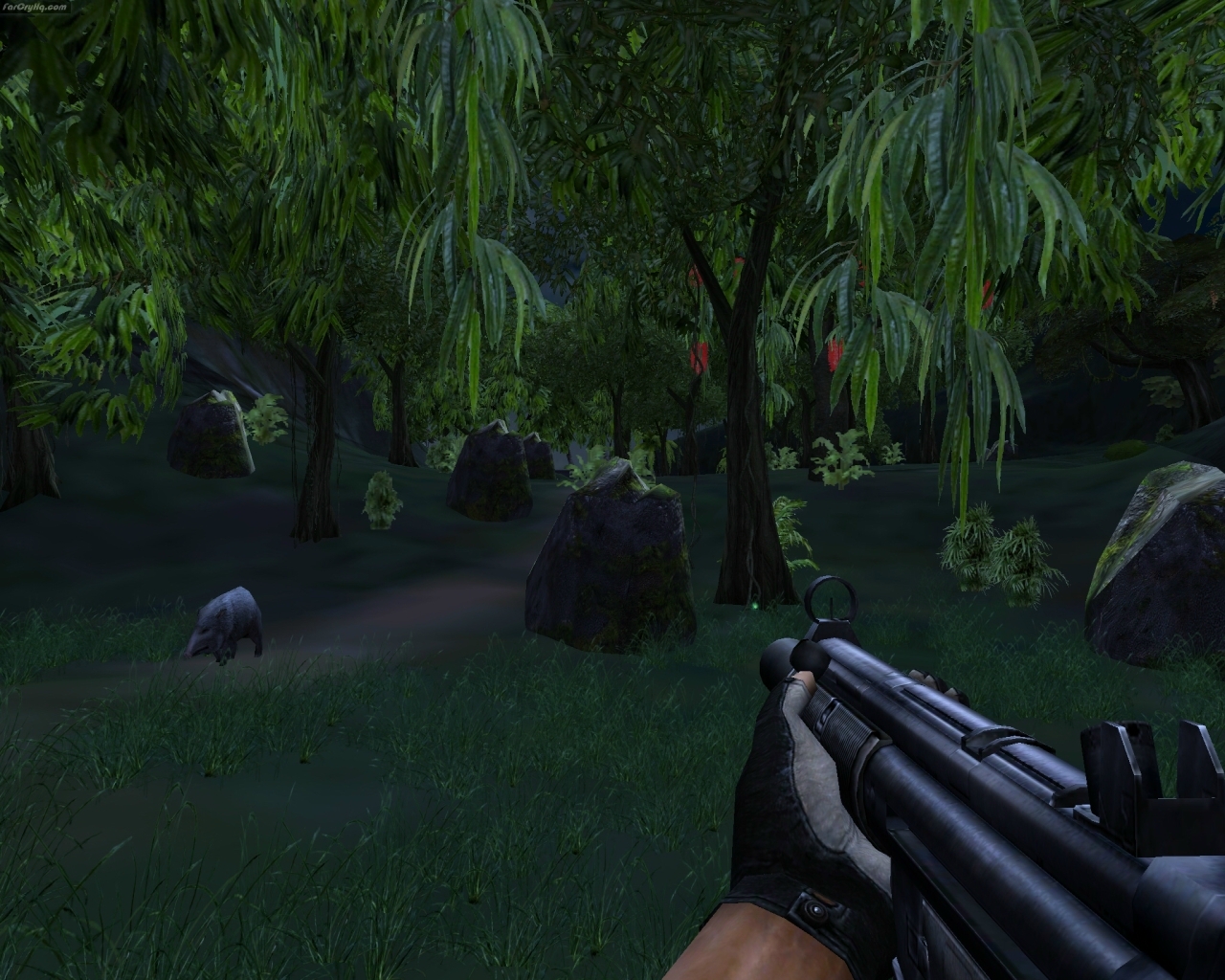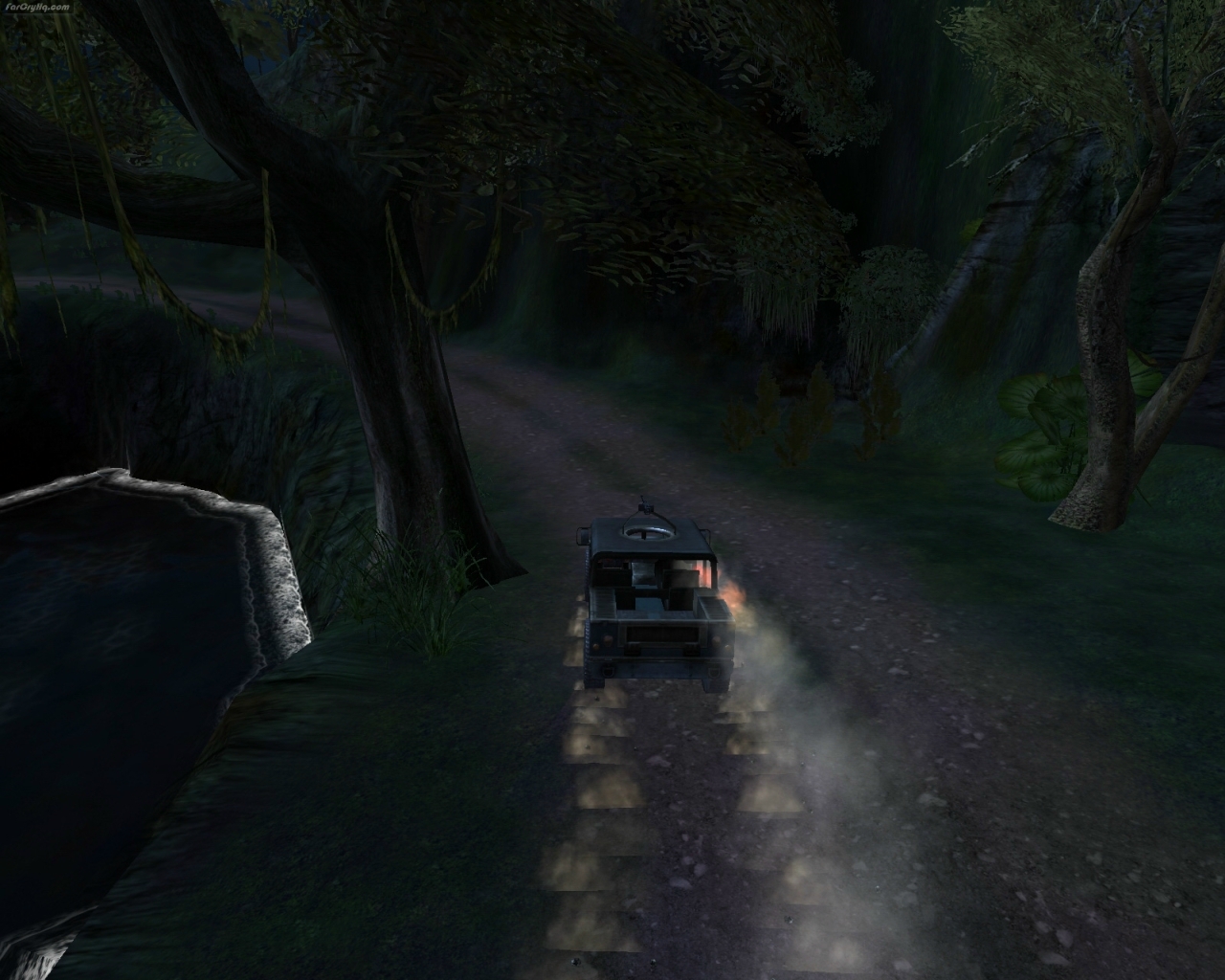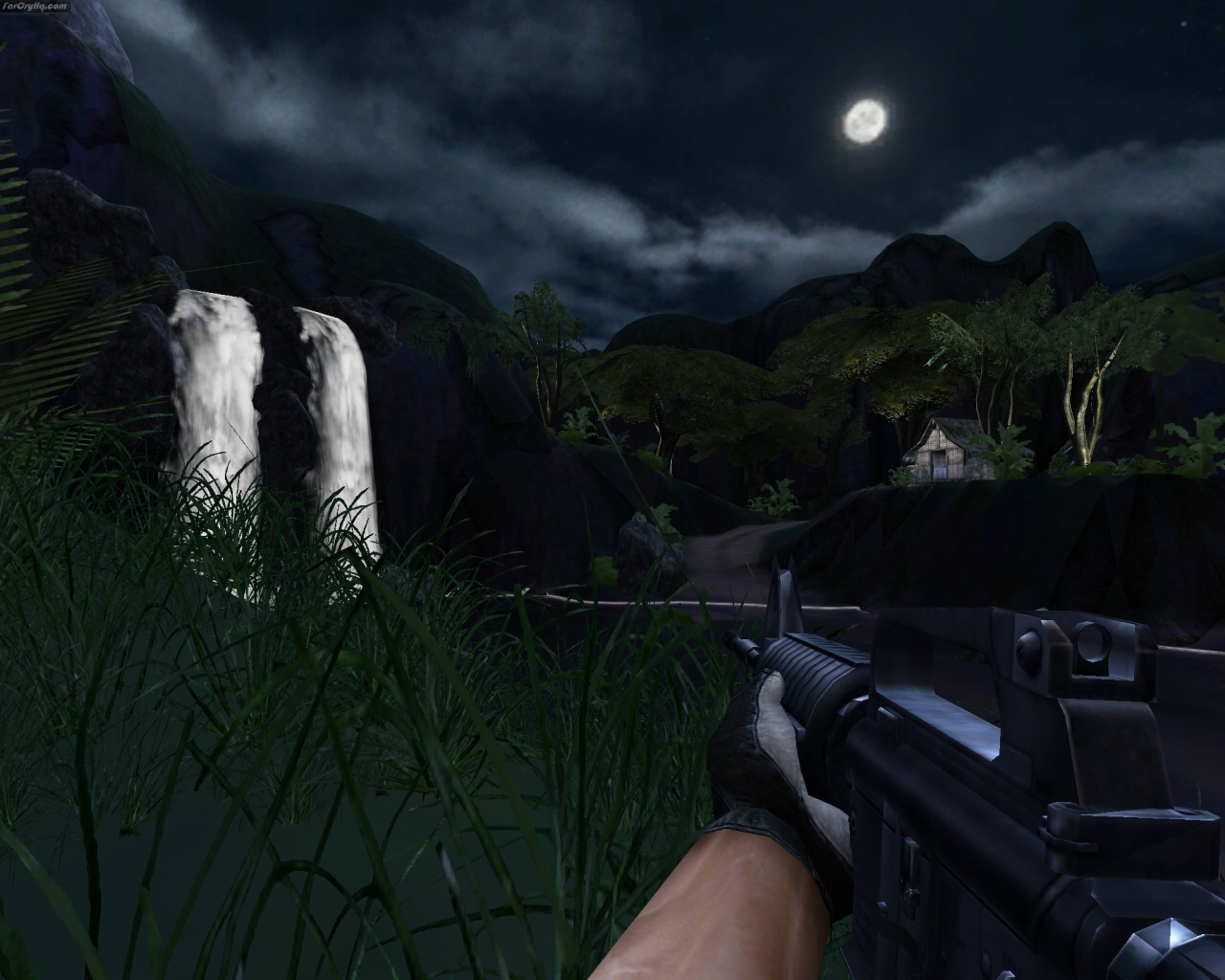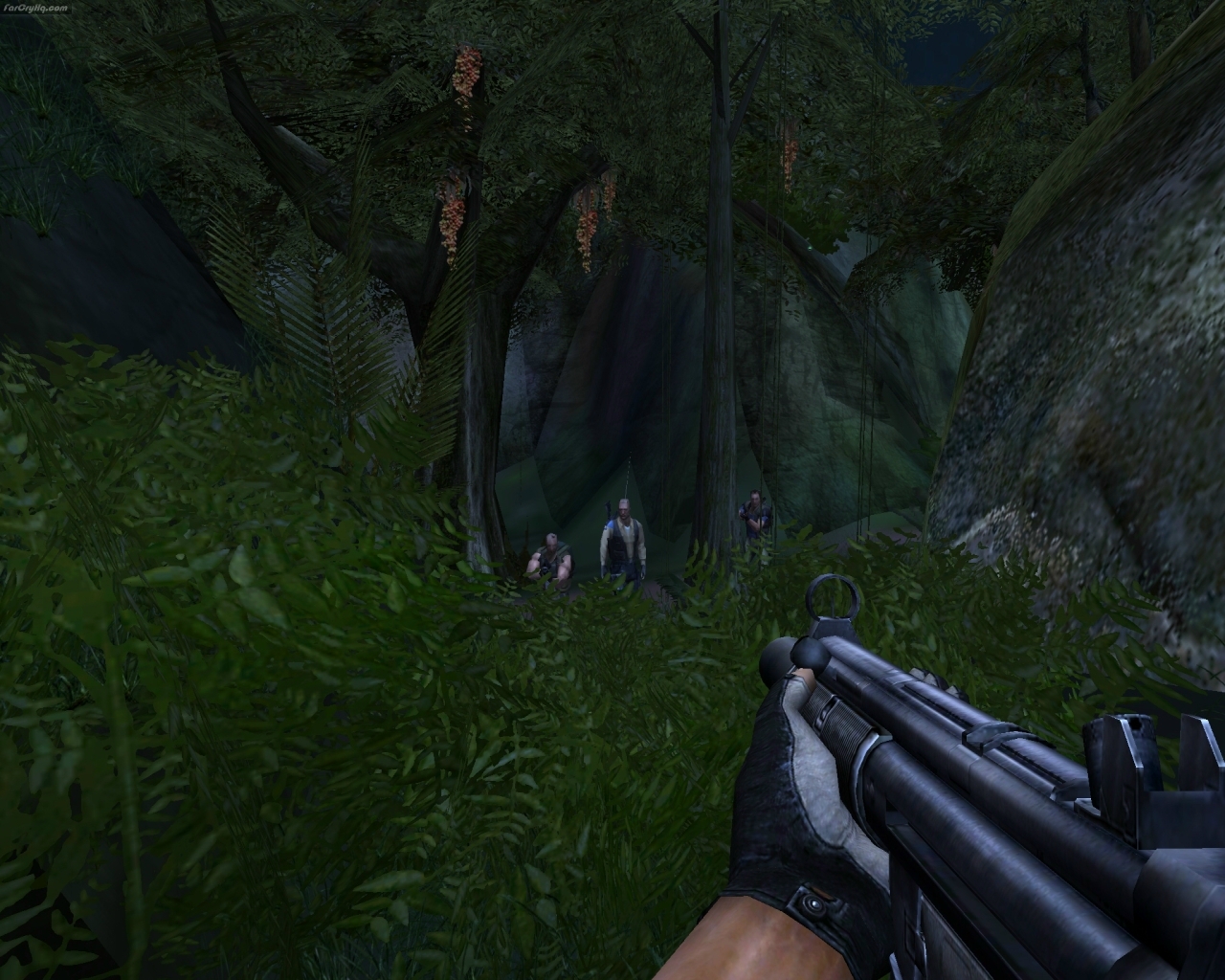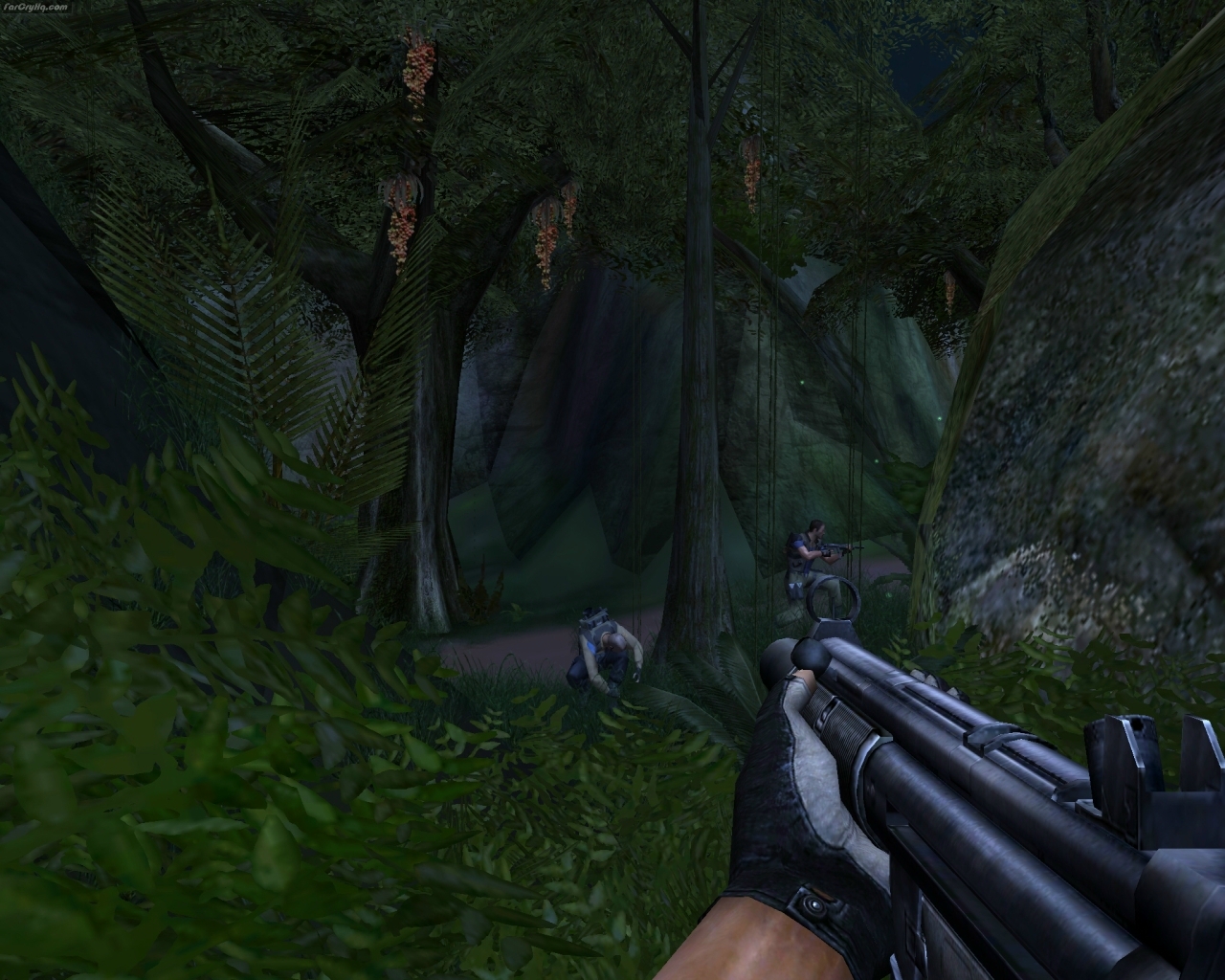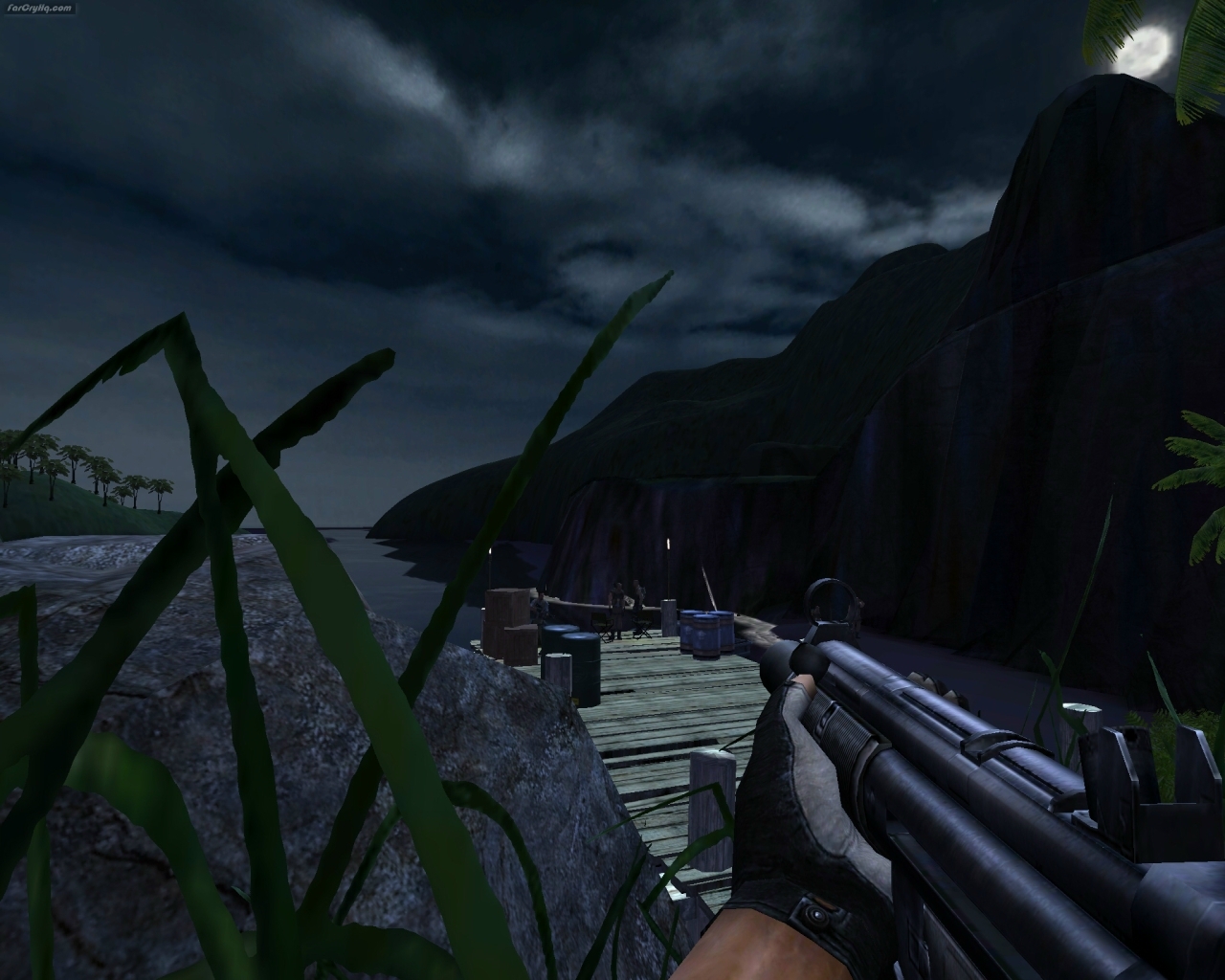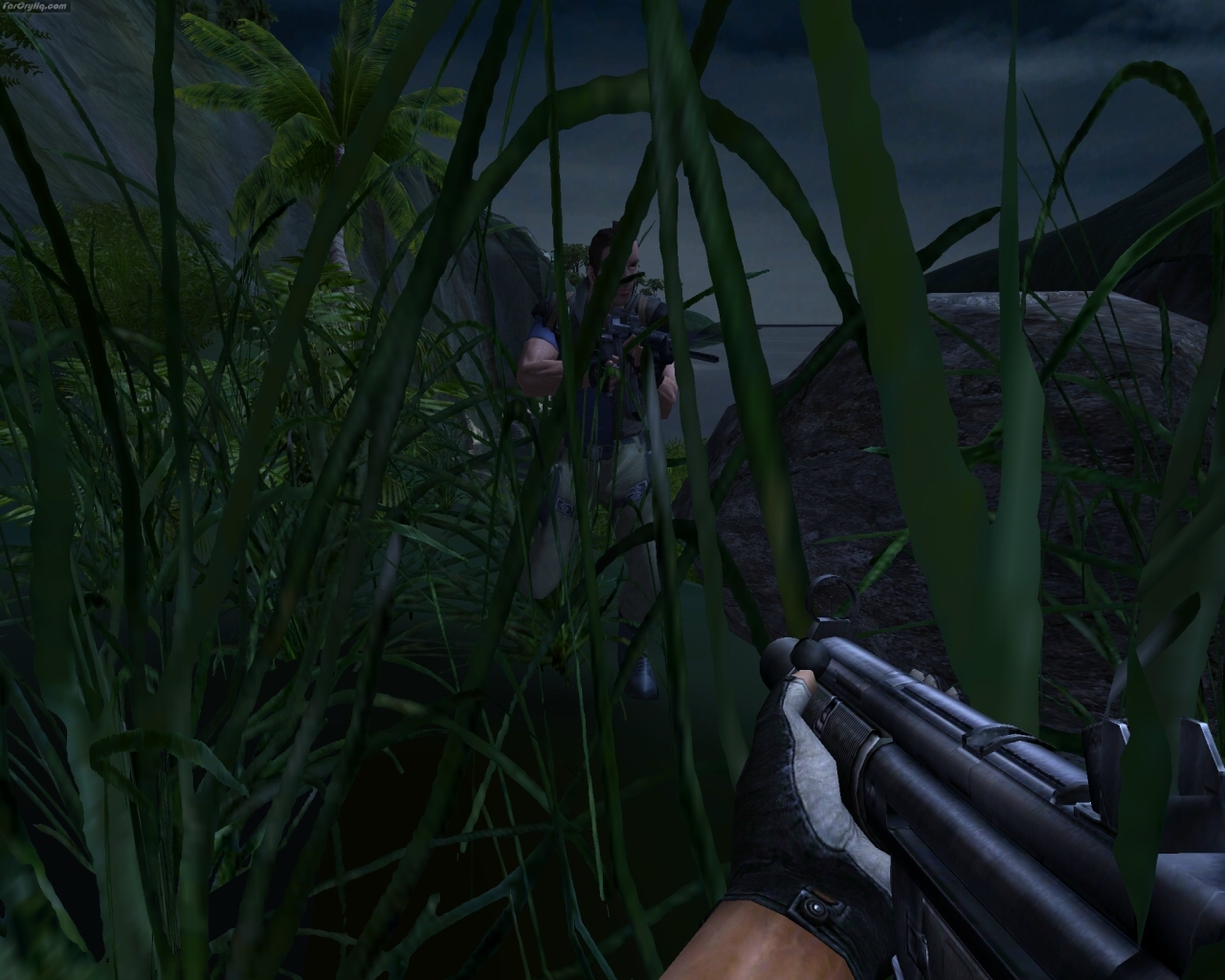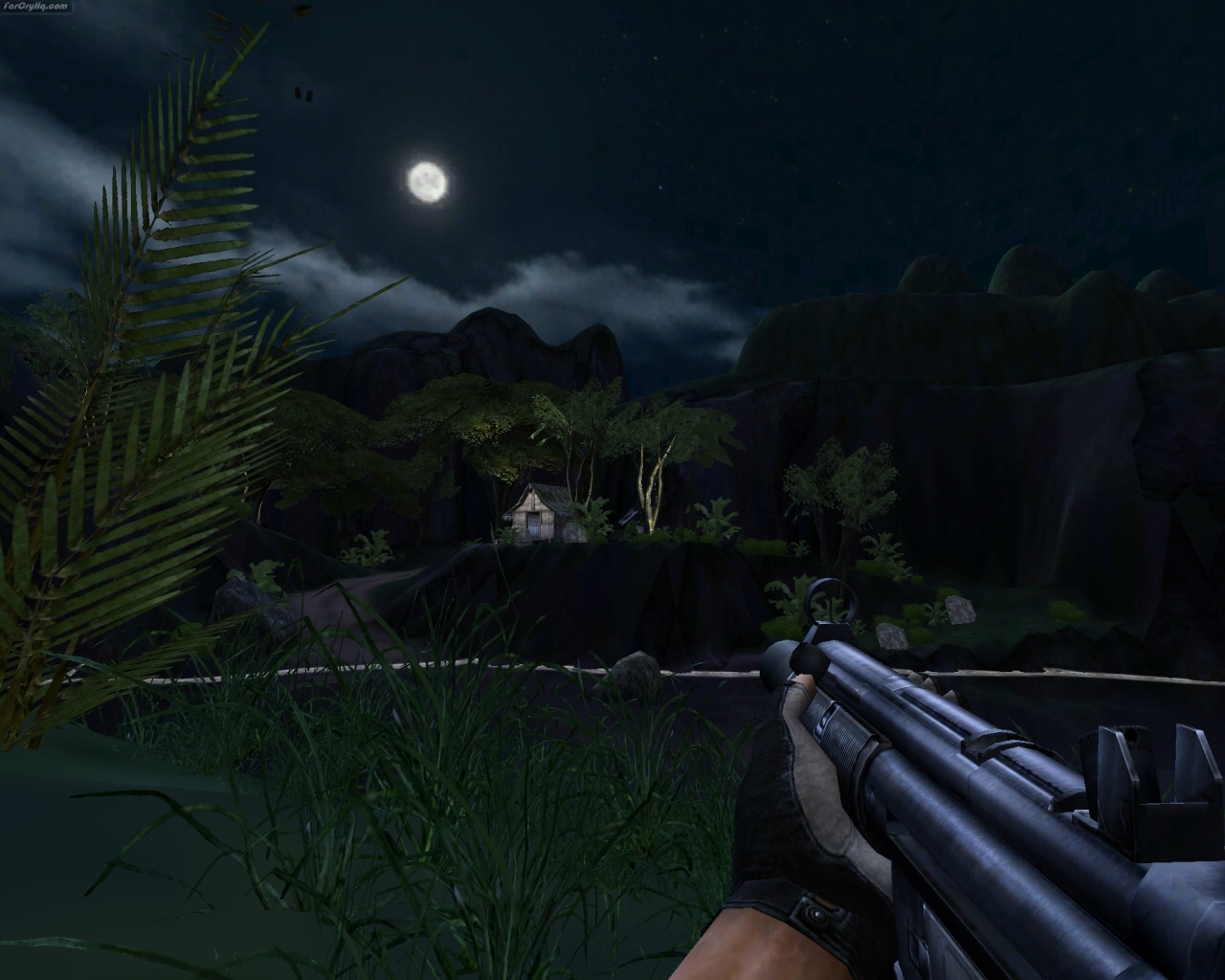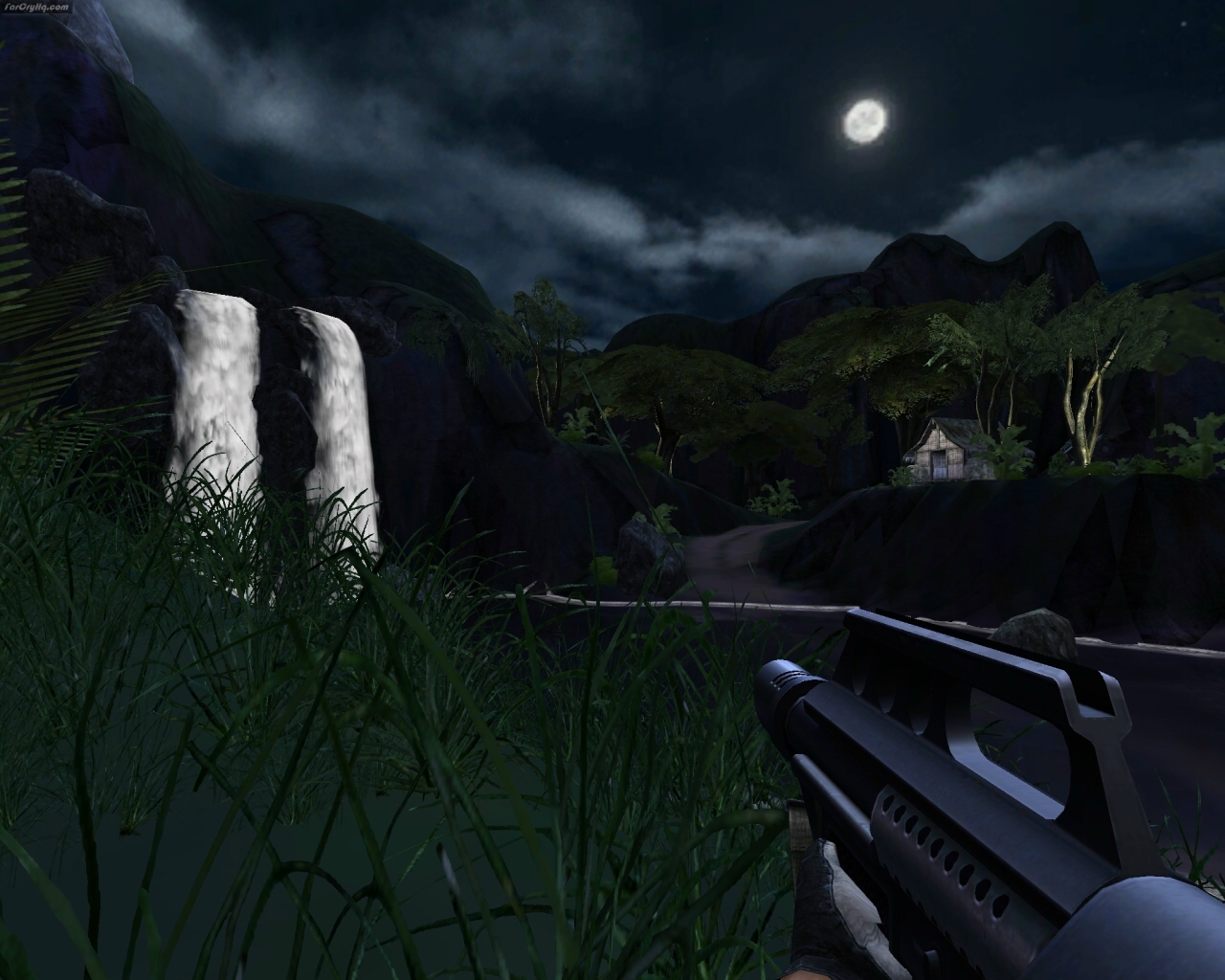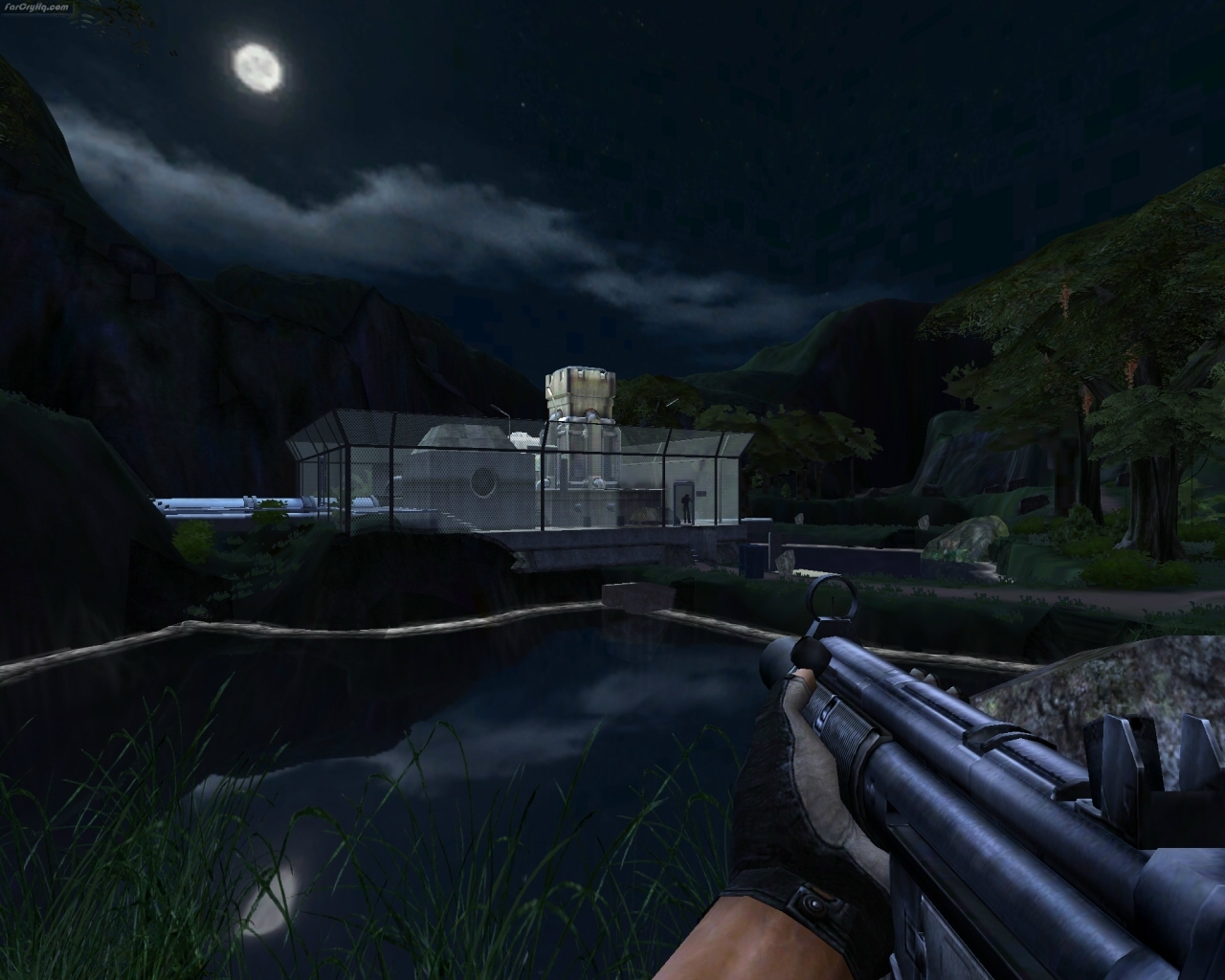 Merc Cover with an old Cover cap: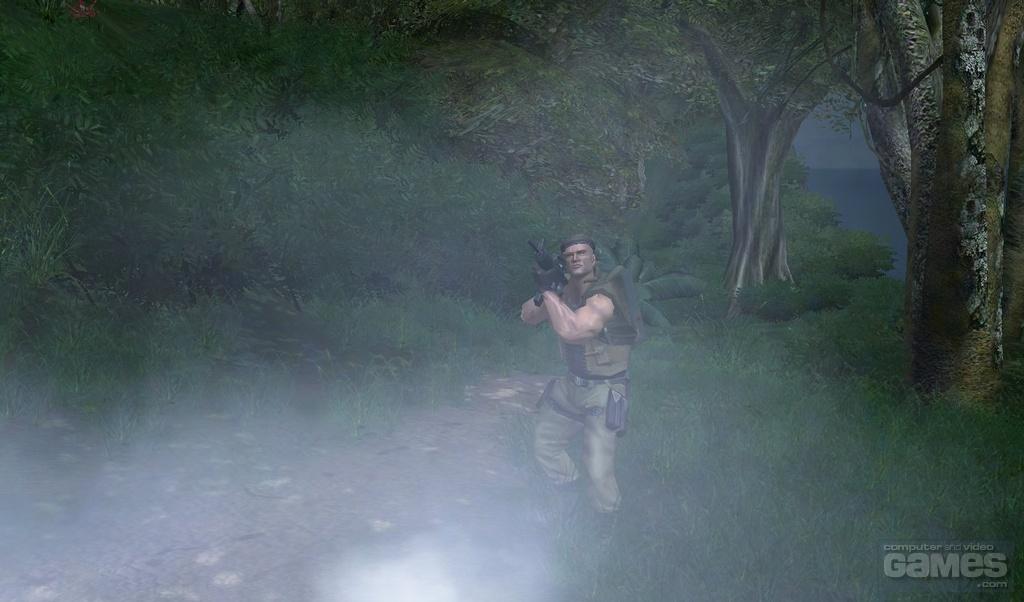 This level can be seen on a picture from a game magazine: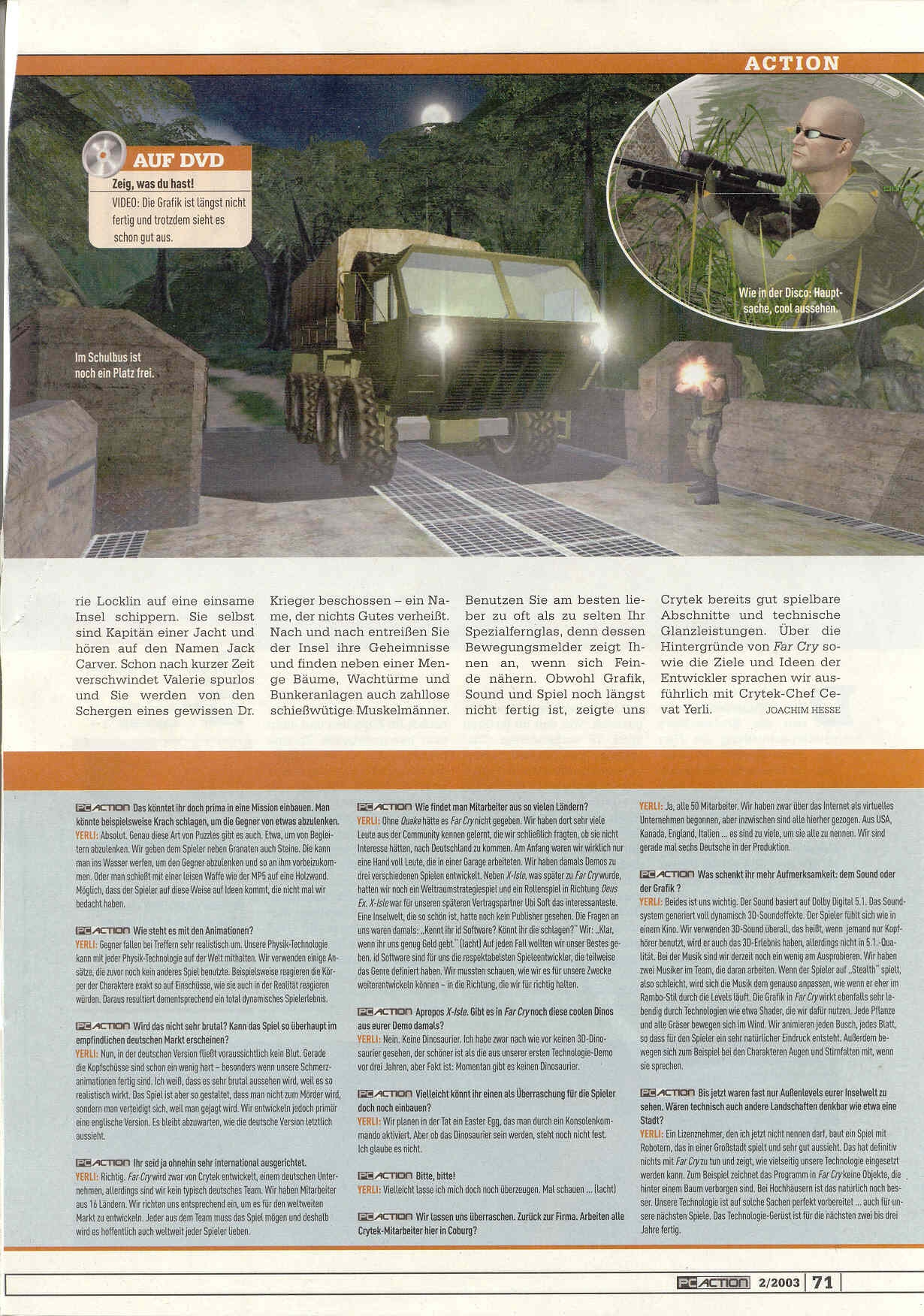 Video footage of this level (notice the different M4 sounds):
-The old Regulator: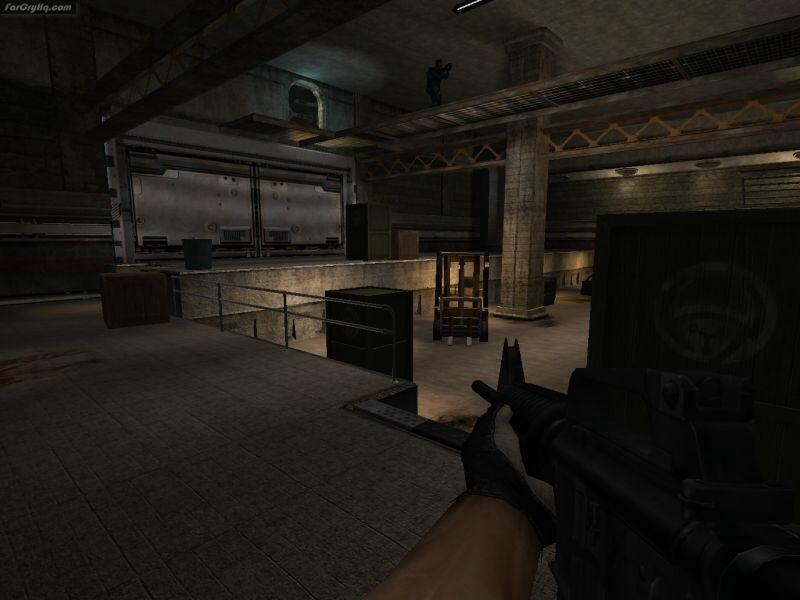 -Some unknown indoor area: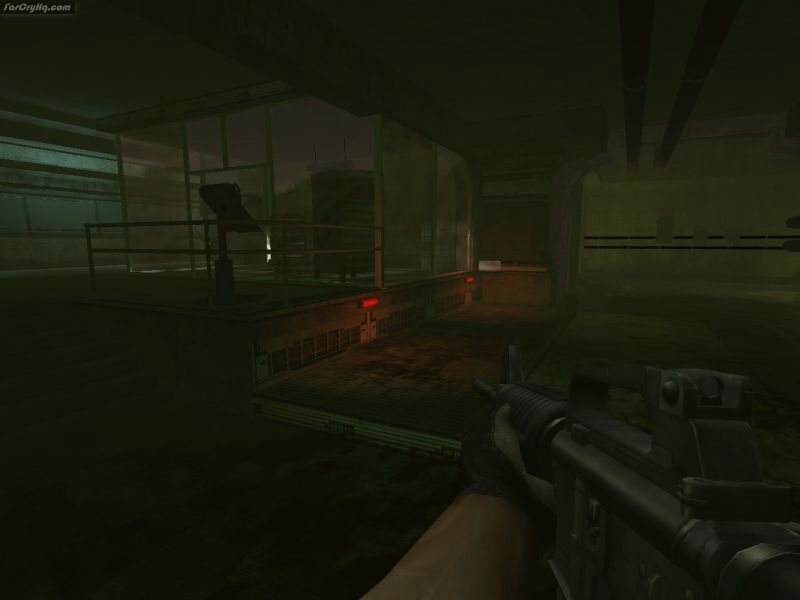 -The old Catacombs: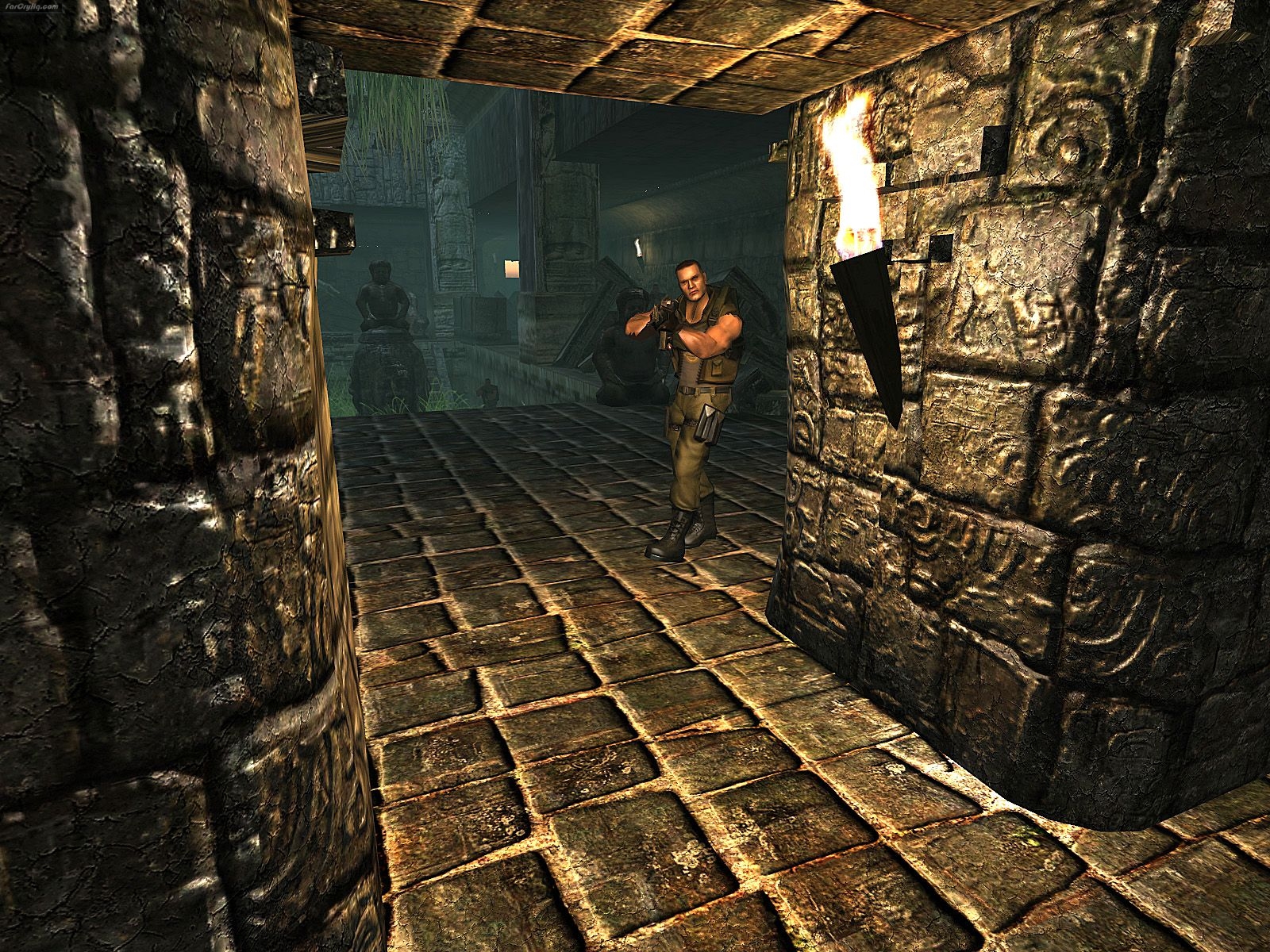 -The old Factory: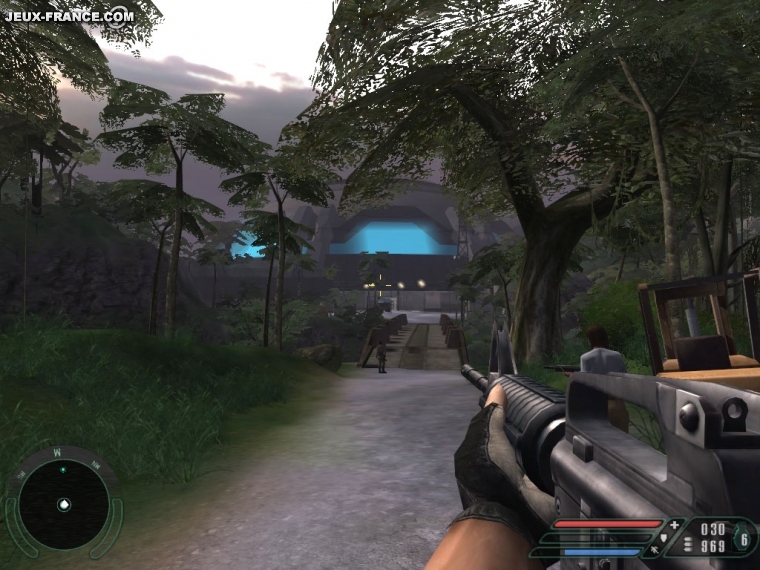 -Some unknown level: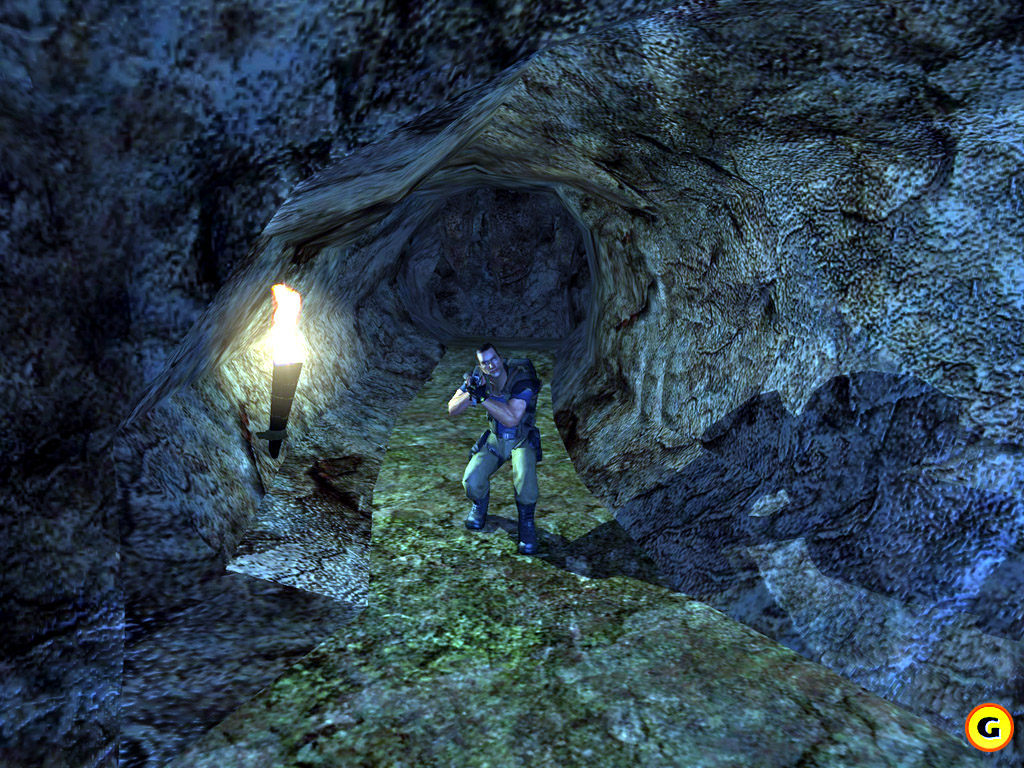 -Valerie with blonde hair (possibly due to weird rendering):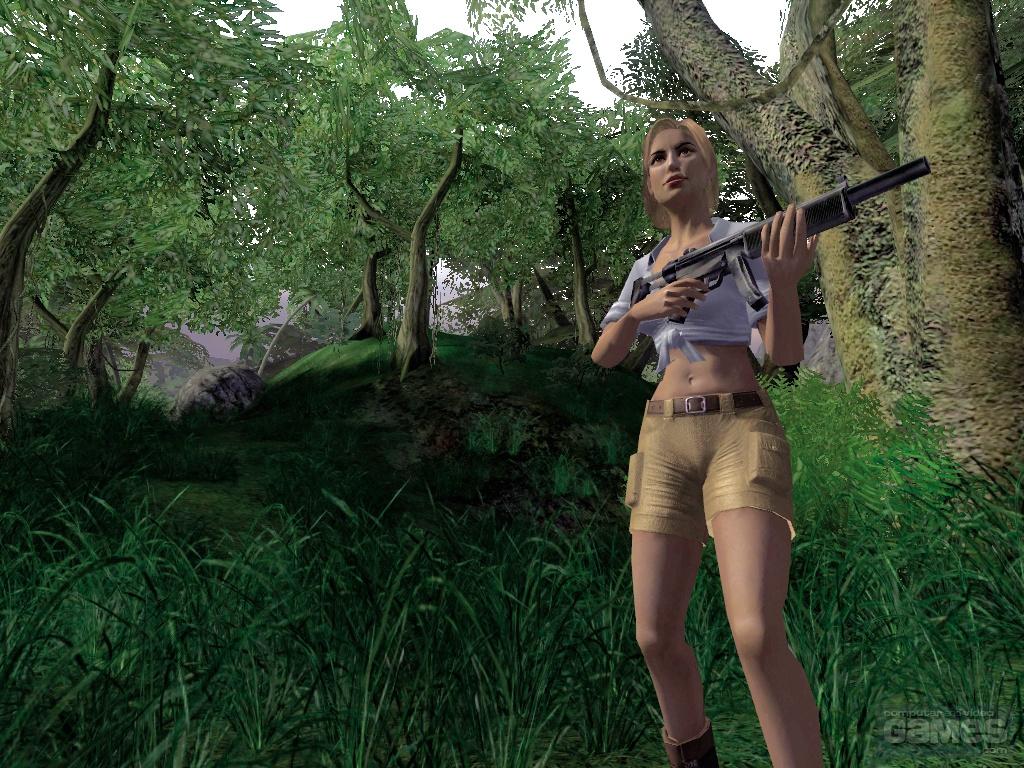 -A screenshot showing nightvision: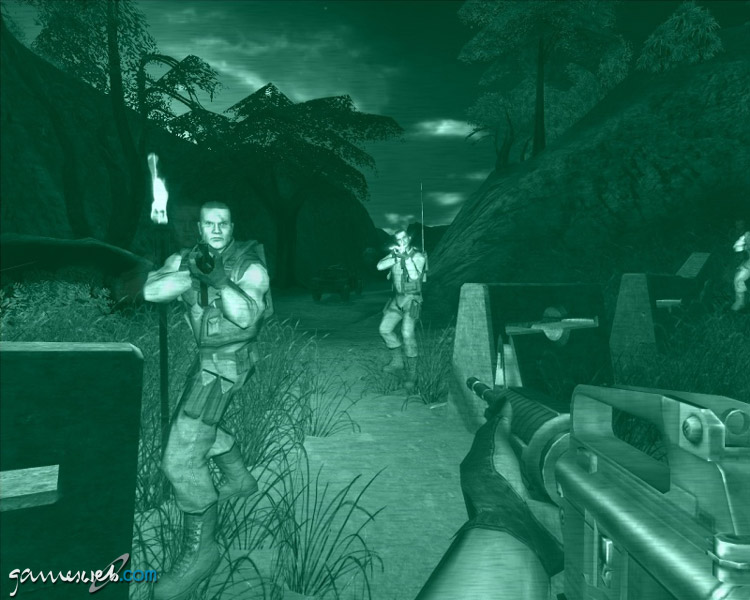 -A screenshot showing different "Press use" indicator: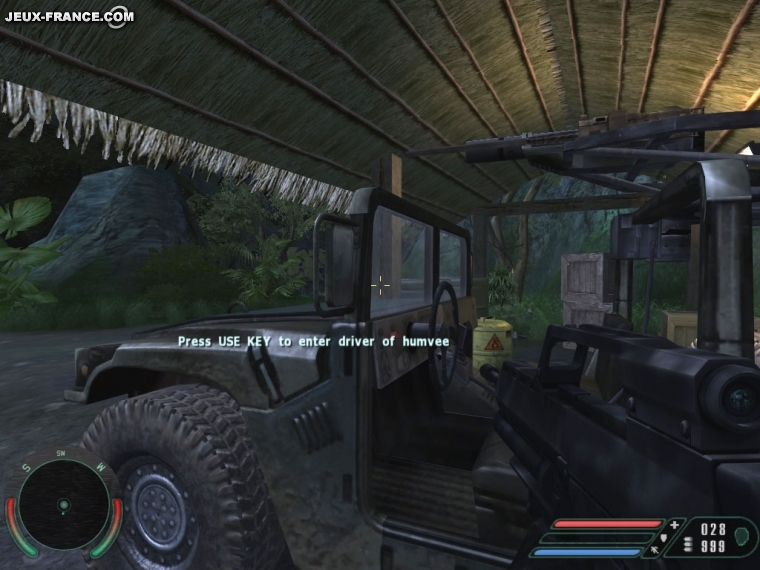 -A different gunboat model: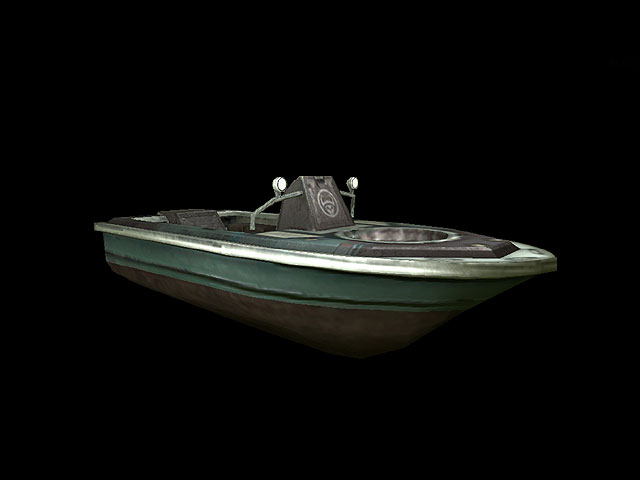 The editor screenshots
The unnamed river level (ab_stealth_harry):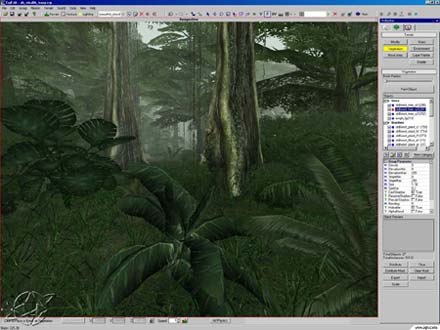 The unnamed level with clear sky (ab_stealth_harry as well):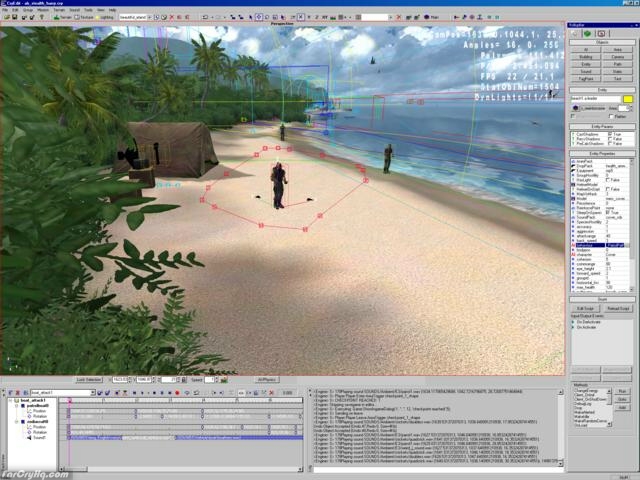 Apart the different name the editor had different models for triggers and such: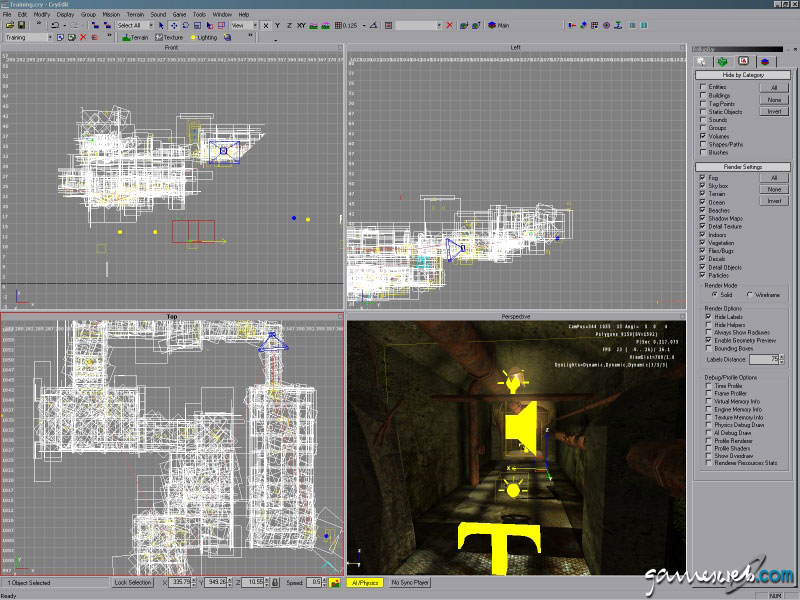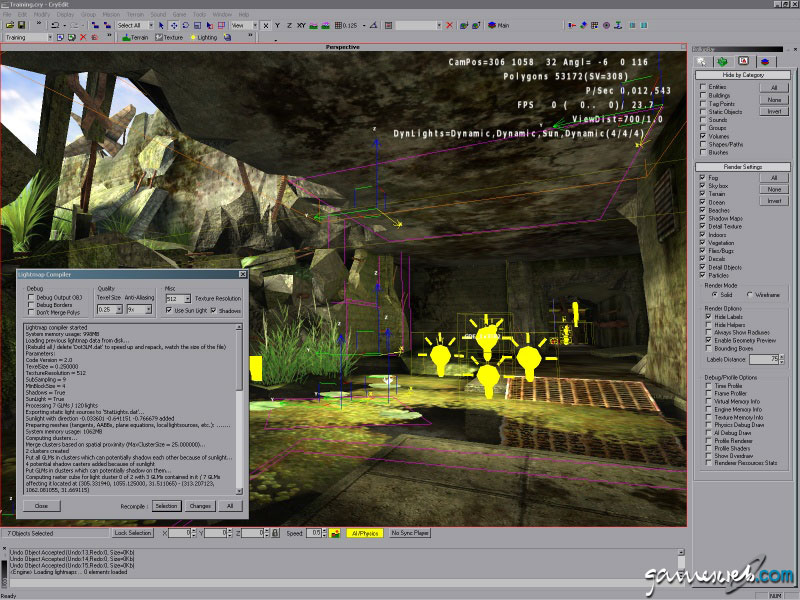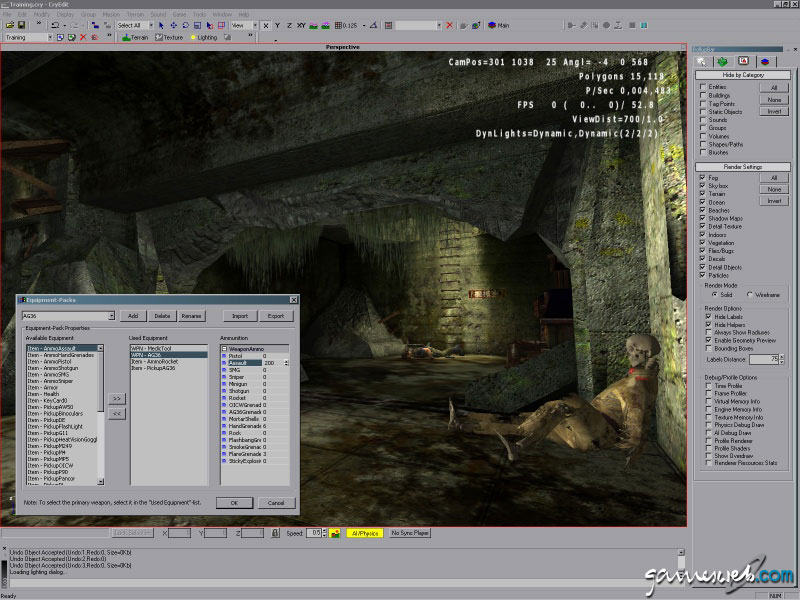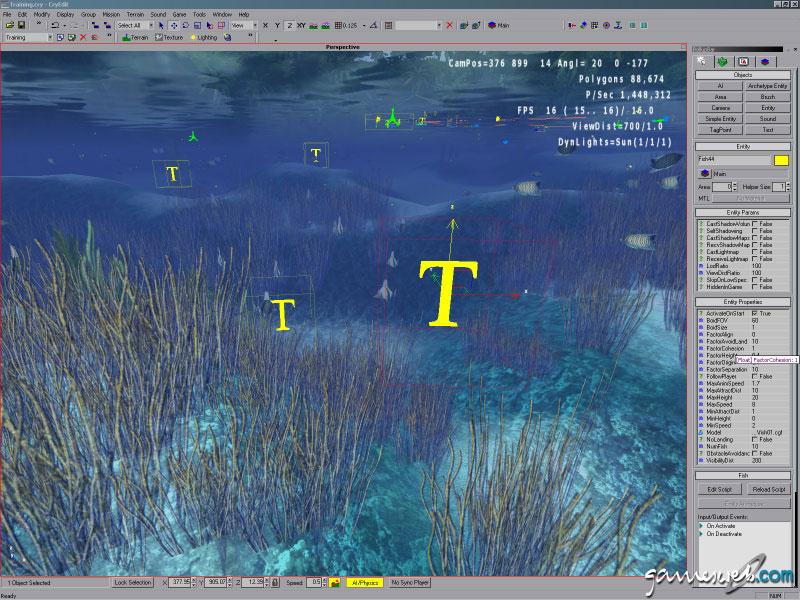 Those two pictures look like disc covers: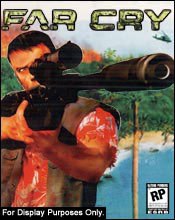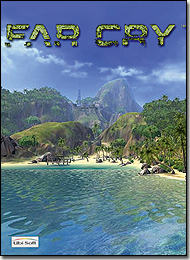 Some screenshots from a game magazine: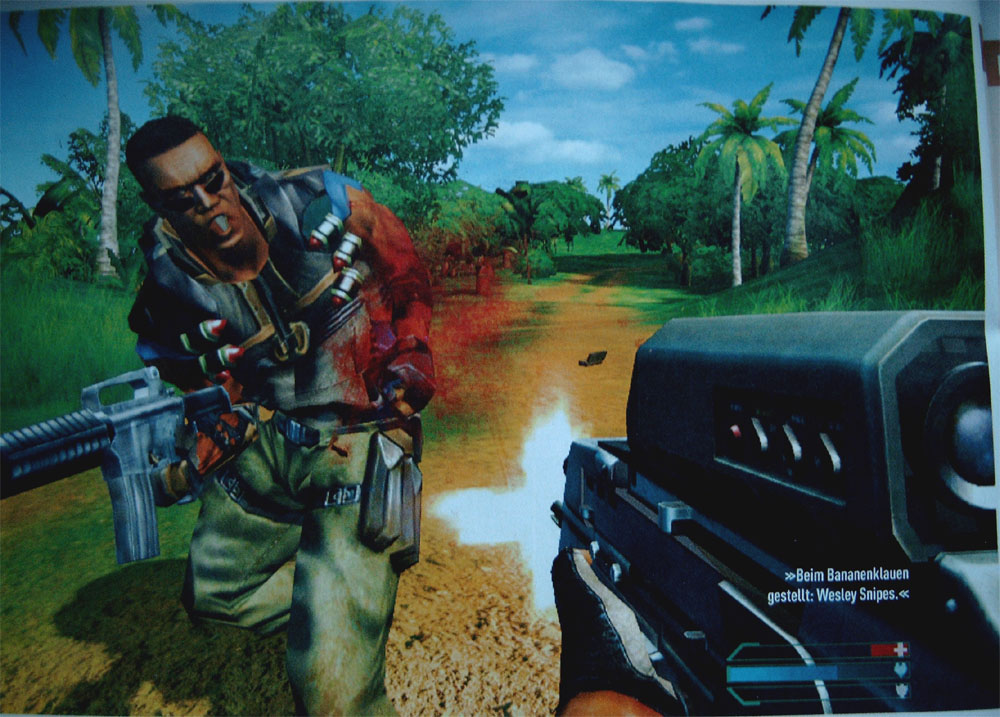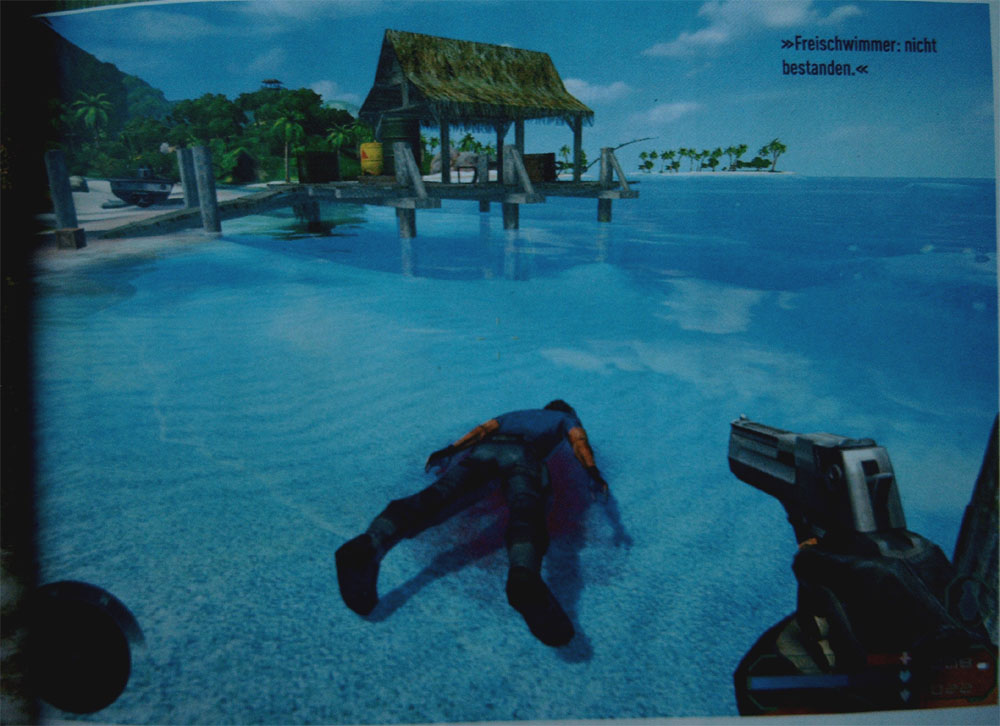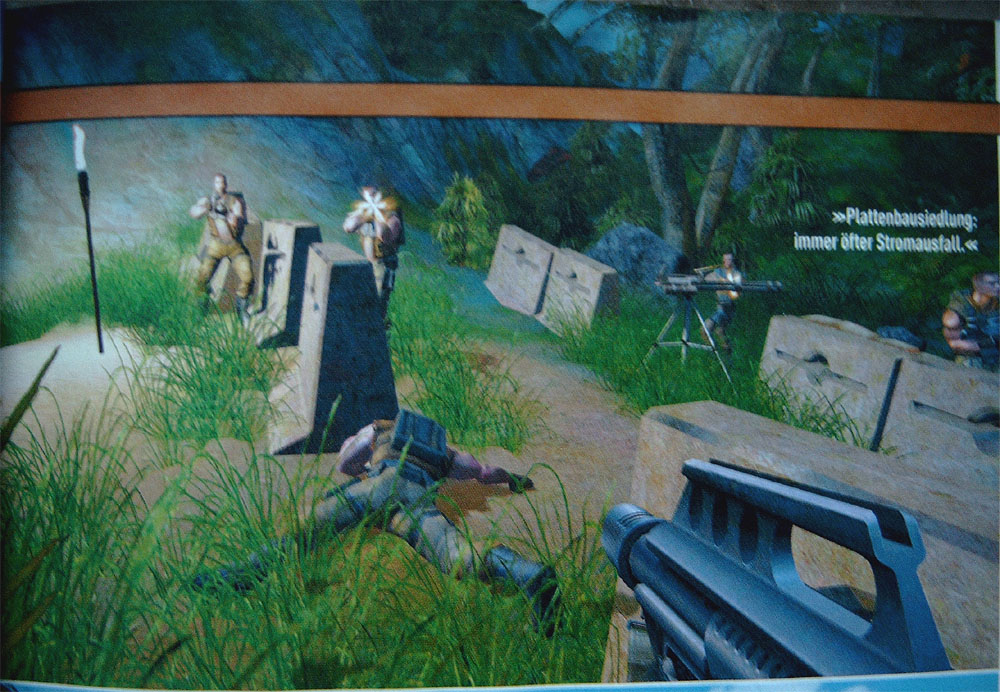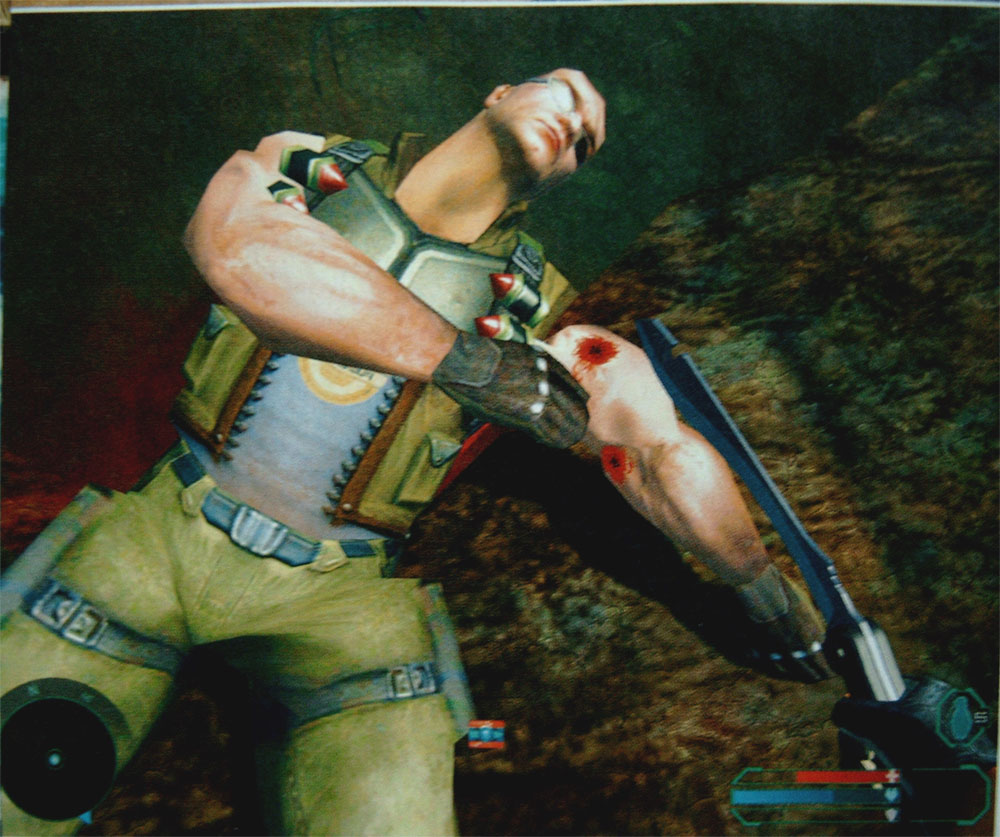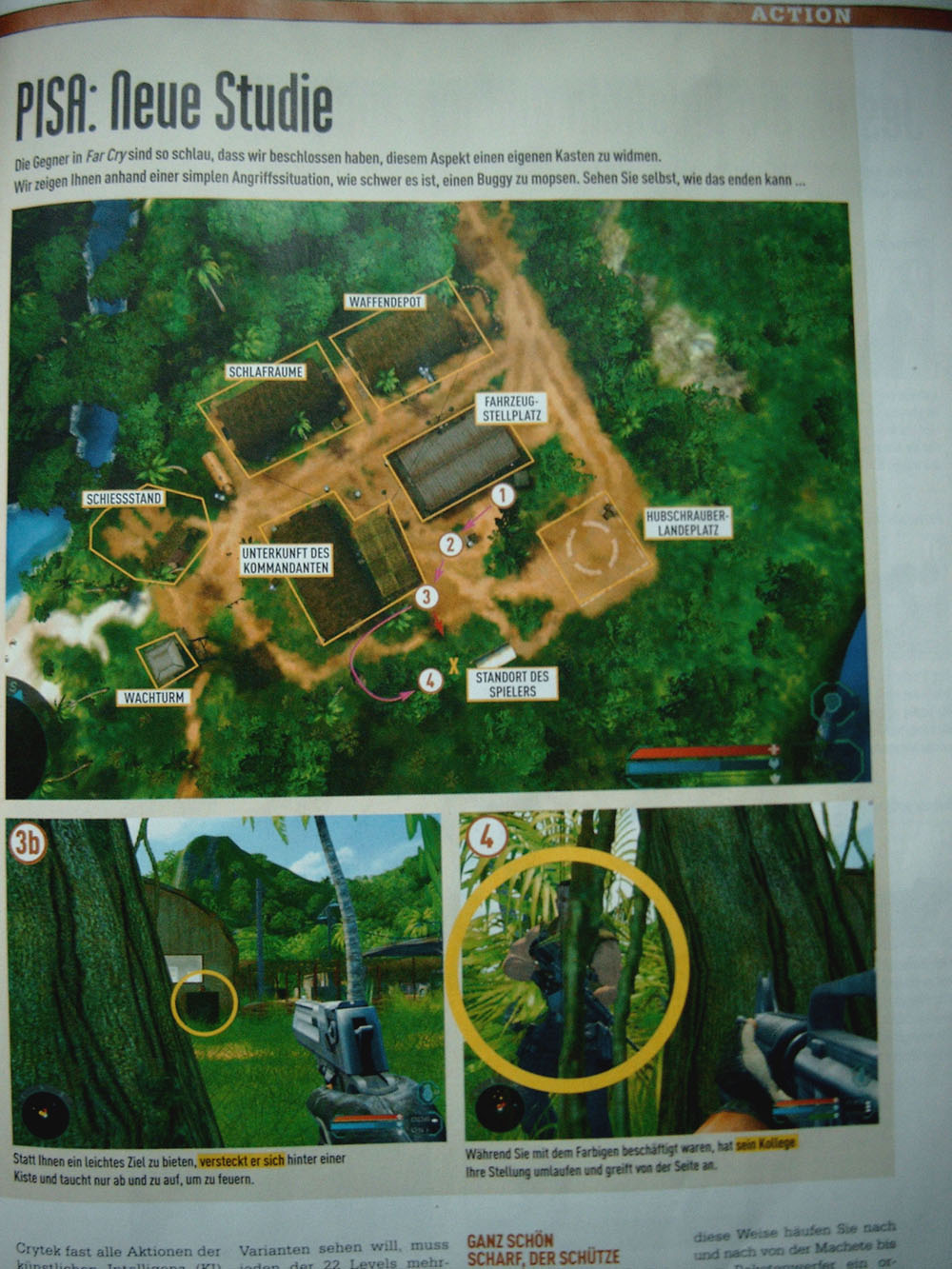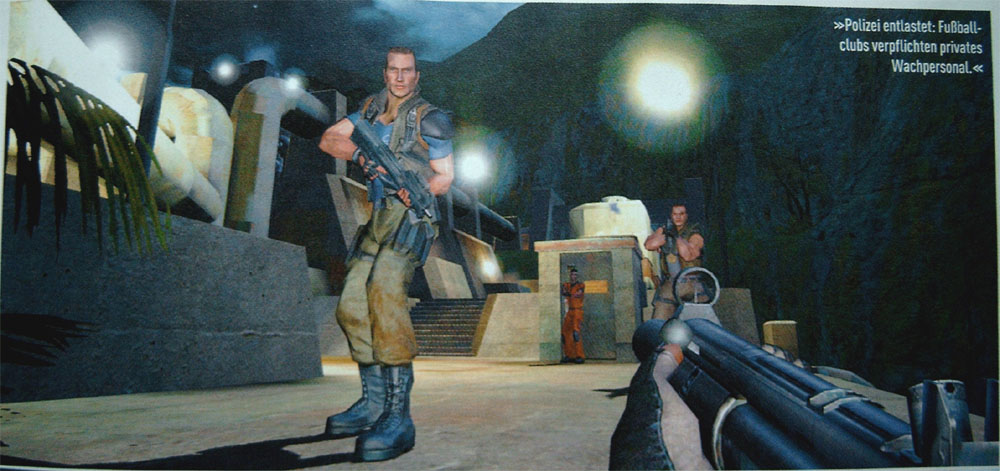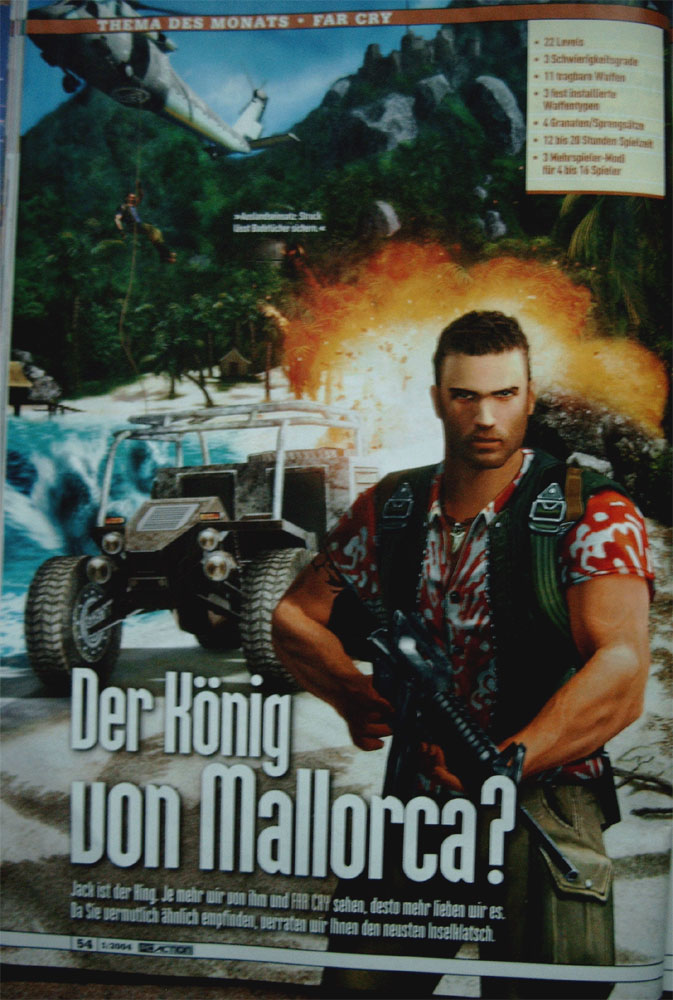 Binoculars are almost finalized, but the equalizer remains: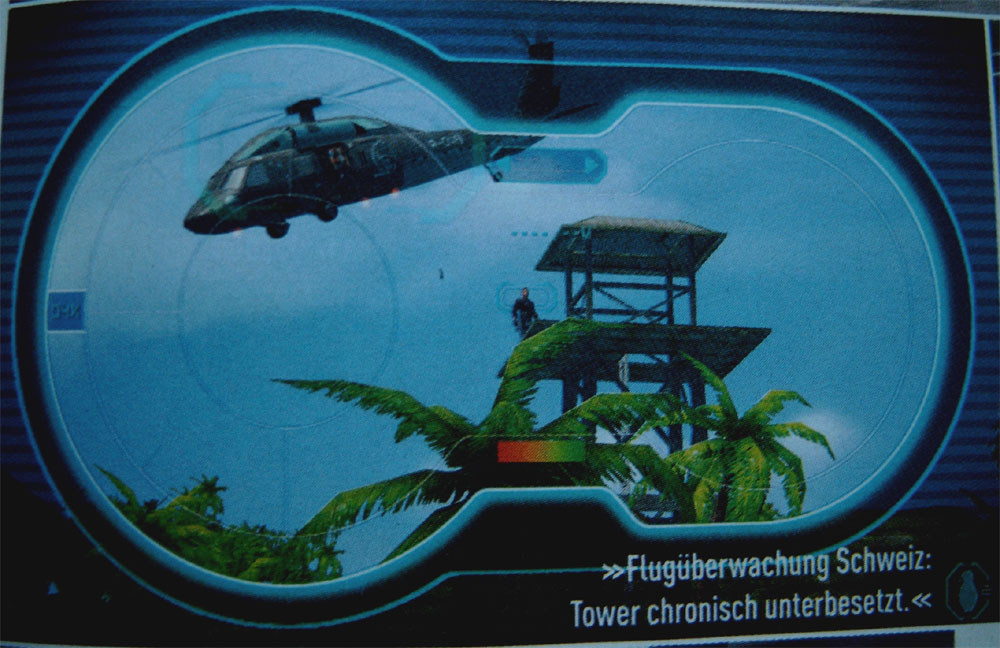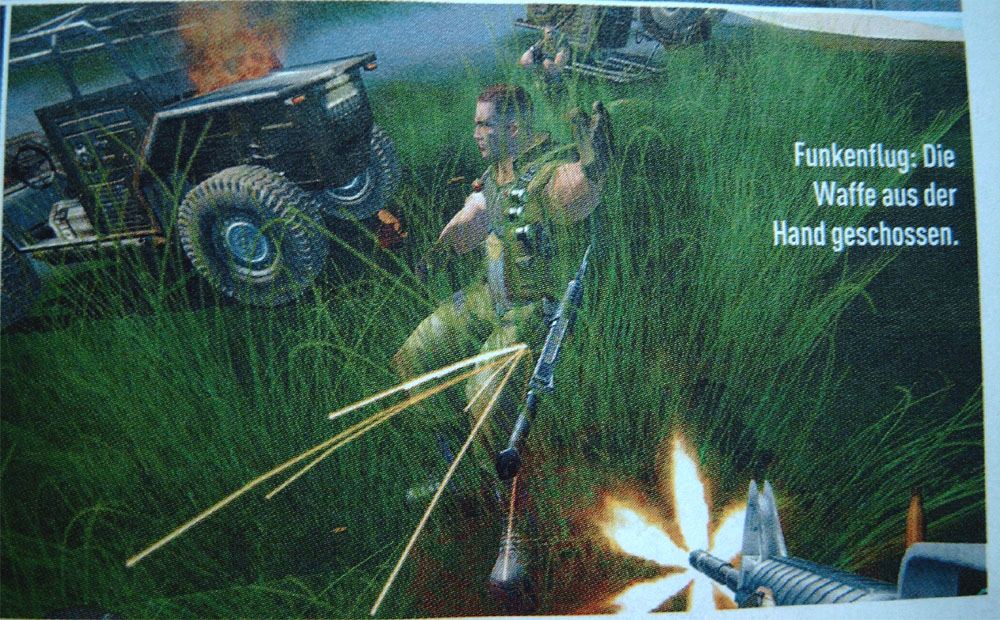 Buggy dashboard is finalized: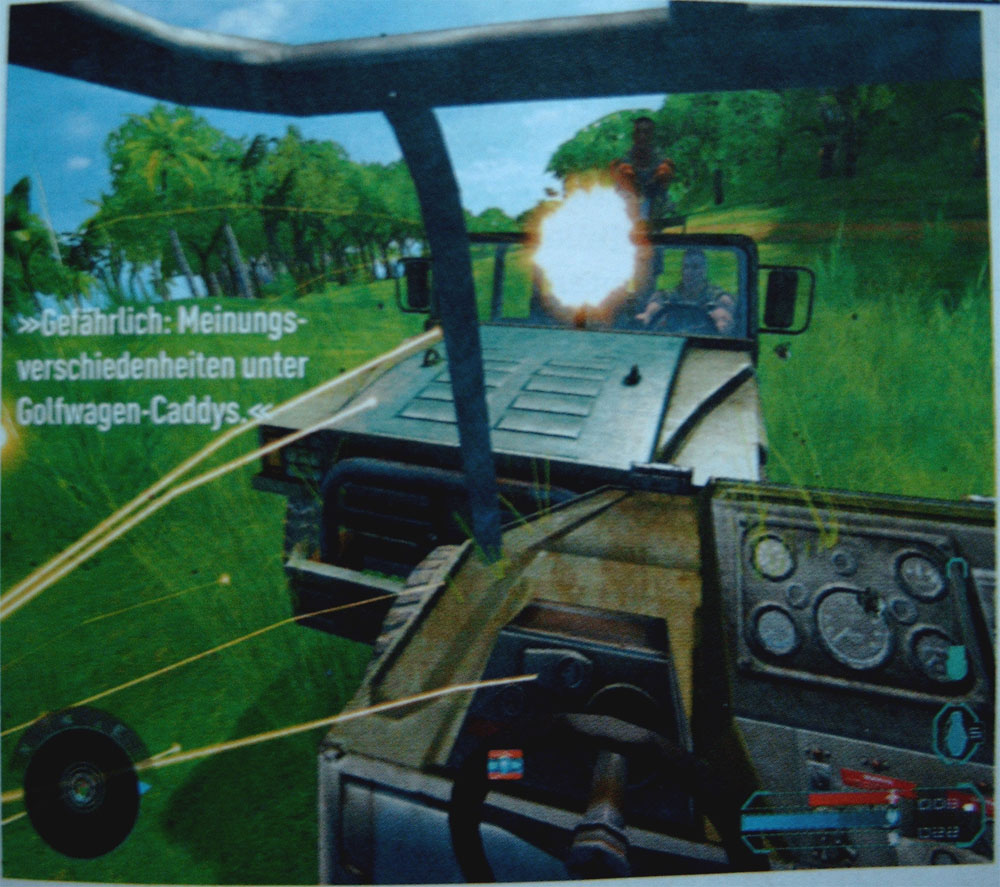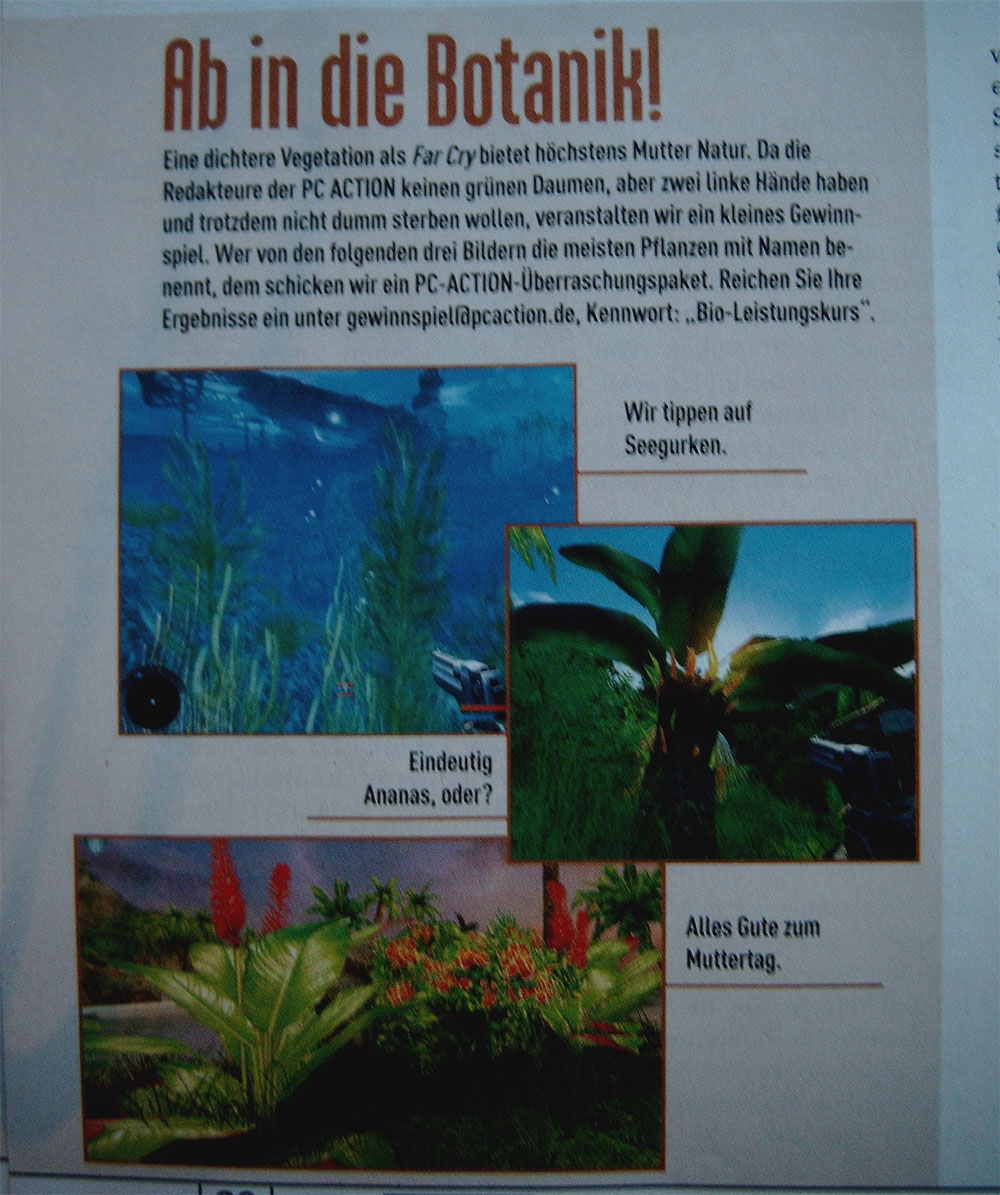 I took most pictures here:
Web.archive.org*/http://farcry.gamesweb.com/farcry/img//*
---
That is all for now, but I'm sure I'll find more new info and media, so be ready for new updates!