Skill levels in Arcane Dimensions are selected in game by the player, there are no menu options. In the middle of the start hub map are three pillars with easy, normal (default) and hard written down the side to choose from. When one of these pillars is touched by the player the engine will change the current skill level and any map loaded afterwards will be affected.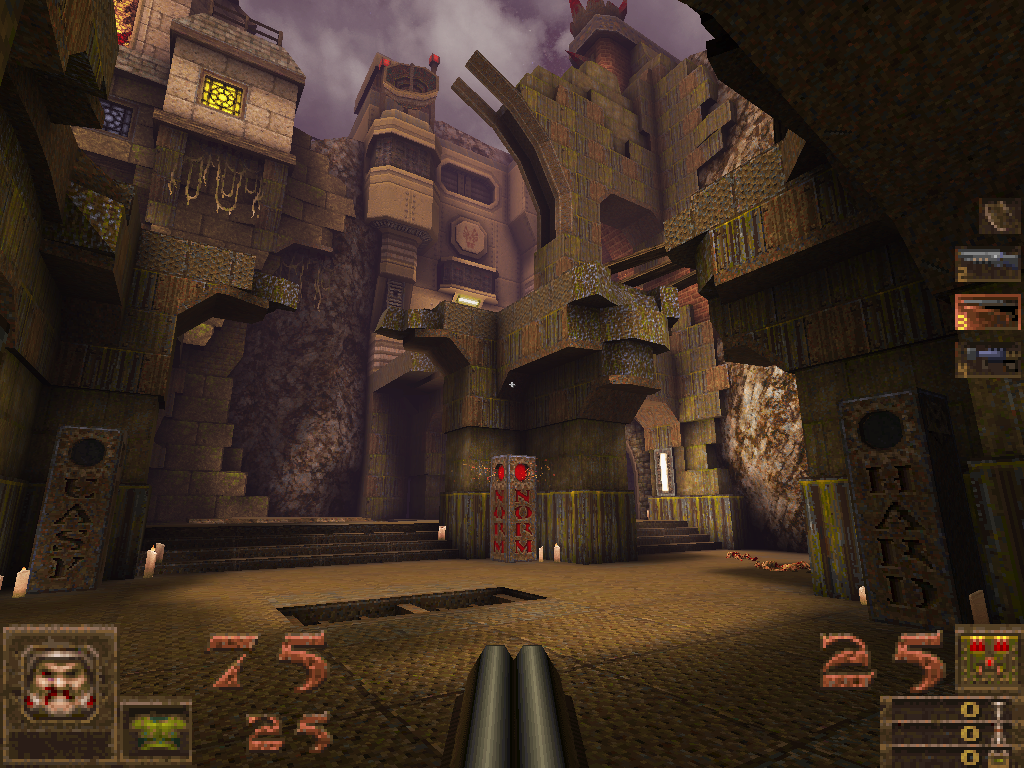 Beyond hard skill is another level called nightmare where monsters have faster reaction times, suffer less from pain and do additional attacks and damage. Nightmare skill level is always hidden because its often regarded as being unfair and not something that the player should be able to select accidentally. To reveal nightmare skill level in Arcane Dimensions the player has to go for a quick swim in lava!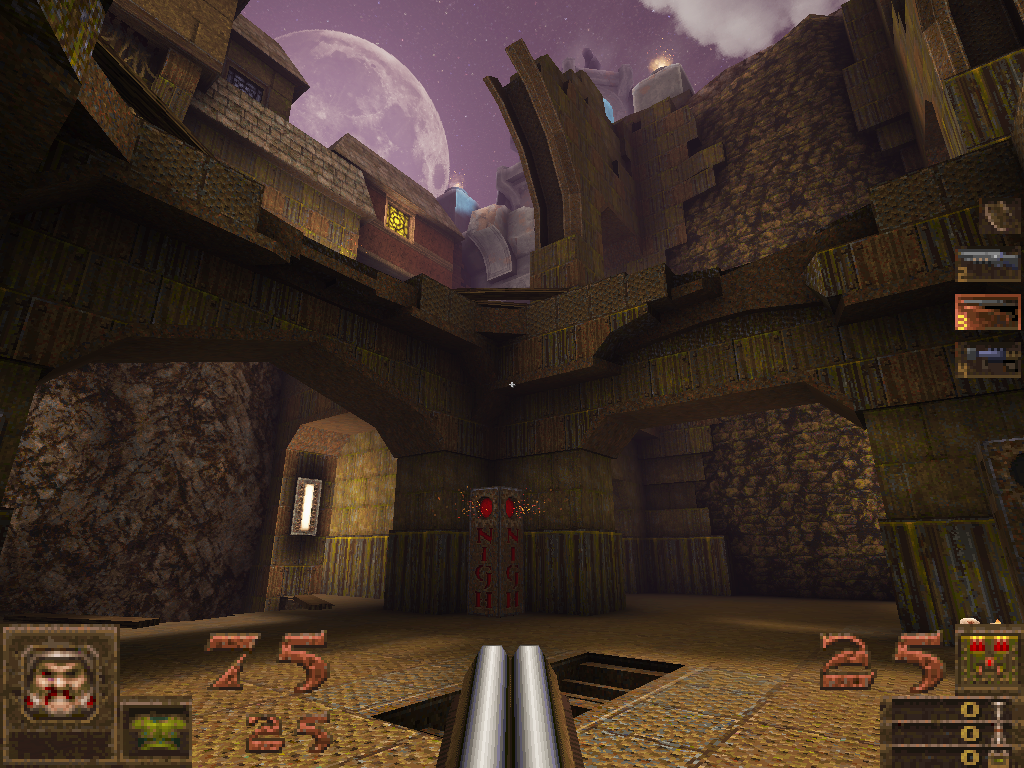 Some players even find nightmare skill tame and not much of a challenge and this is where evil skill level comes into play. The players maximum health is halved, monster reaction times are faster and the players trusty axe is upgraded to the legendary shadow axe instead. Once the player has unlocked nightmare skill level then they can find the new evil skill pillar lurking in the start map.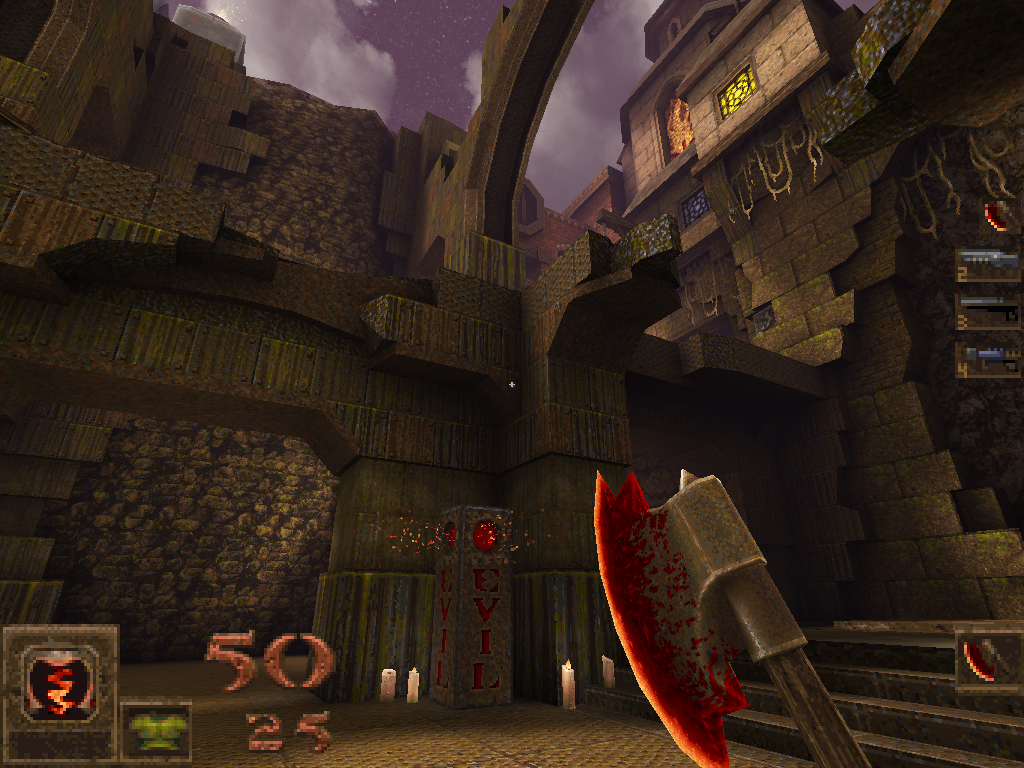 Skill level balance in Quake maps is defined by the level designer and once the map is loaded the skill level cannot be changed without losing progress. The player is expected to know what skill level they are beforehand and hope that the level designer is fair with the setups, however each level designer has their own interpretation of what skill levels are and this can lead to misunderstandings.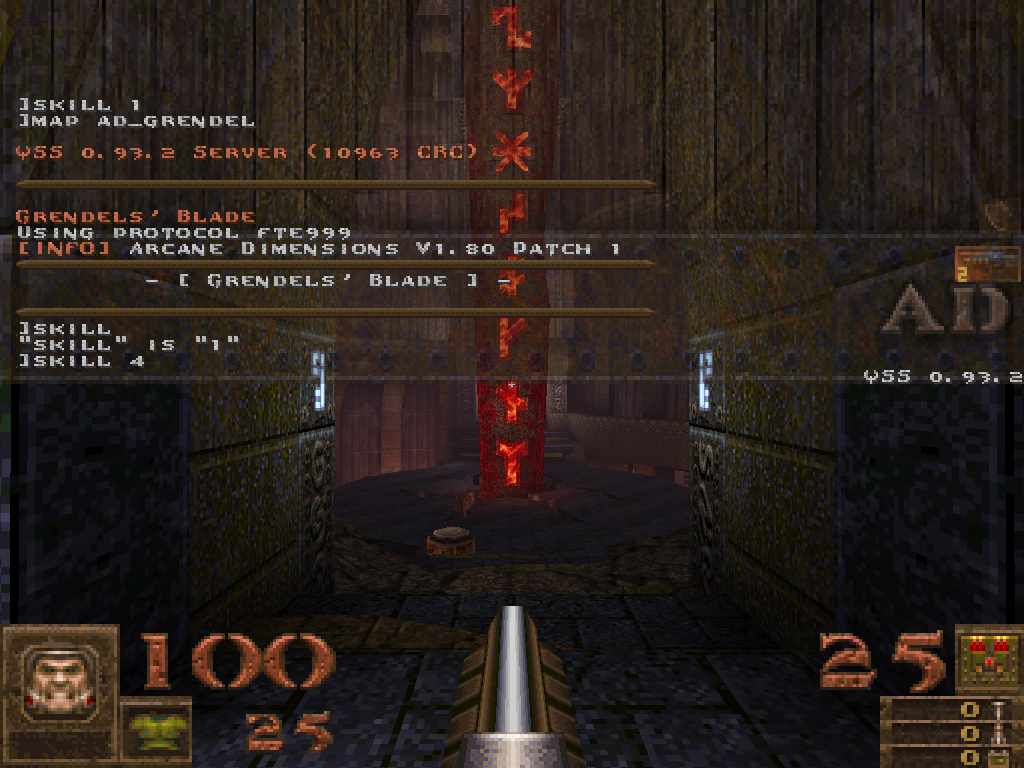 A key feature of Arcane Dimensions is that all combat is scaled via skill level, the reaction times, pain and attacks are all linked together and this is dynamic. Once a map is loaded and the skill level has been setup, the player can open the console and change the skill to whenever they want. This allows the player to try out different skill setups and adds to the replayability of maps!