As part of the planned improvements to dungeons we've added some new content! The "rusty armour" set is now available along with a "rusty sword". The armour set and weapon can be found in iron chests - but in pieces which have to be combined to form the full respective item.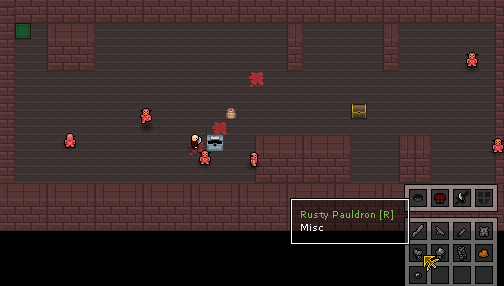 (Graphics are subject to change)
To combine the pieces together you'll need these:

We don't have a name for these yet however they are crafted by combining any gem found in a dungeon (e.g. emeralds, onxy, etc) with another un-named item (this content is still a very big work in press). They have a different number of uses depending on the gem (for example Onyx, as it is the rarest of the dungeon gems, will have the most uses).
The purposes of these objects is to look through your inventory and combine two suitable fragments of the armour set or weapon into a new item. Once all the armour or weapon pieces have been combined together you will able to equip your new armour set or weapon!
Read more here: Sleepystudios.com