Durcorach the Black Drake was a reachmen Emperor, who led an invasion against the Bretons of High Rock during the Interregnum. Nothing is known about Durcorach's early life. At one stage in his life, he became the chieftain of his tribe, and eventually the Emperor of Cyrodiil, beginning a decades long dynasty of Reachmen Emperors known as the Longhouse Emperors. He married Veraxia Tharn of the prominent Tharn family of Nibenay to bring himself closer to power and to legitimize his claim to the Ruby Throne.In 2E 541, Durcorach amassed an army and invaded High Rock. Camlorn and Evermor has already fallen. Durcorach is marching to seize Daggerfall, leaving besieged Wayrest behind...

Map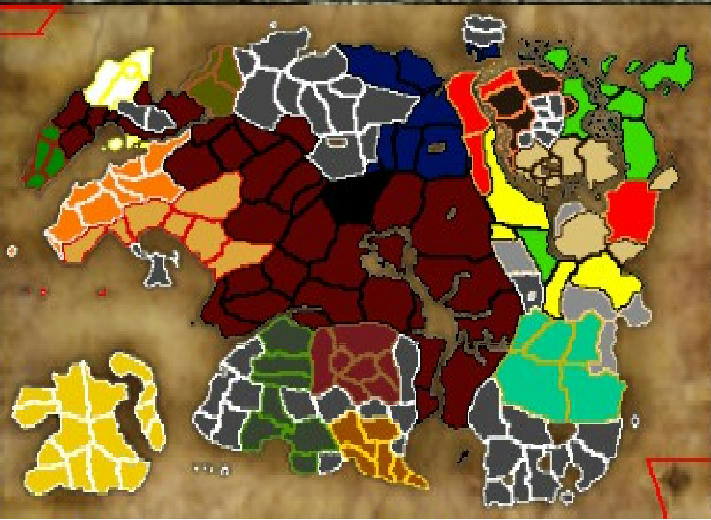 This scenario takes place about 40 before events of TBW, during Black Drake's invasion. It starts just before the battle of Daggerfall, where Black Drake was slained. It is a "non-event" version of The Three Banners War, where you can play normally. It includes many characters from The Three Banners War (even though most of them should be younger than 16).
Have you found a bug or you have ideas to improve the scenario? Or you just want to share your experience from playing the scenario? Post in the comments!