This entry in the Countdown is pretty simple compared to others, but I still wanted to talk about it because it demonstrates how details and flavor can be packed into every bit of Boot of Boot Hill Bounties.
One thing that's always bugged me in RPGs is that sometimes the reason you're fighting a group of enemies is not very clear. In Boot Hill Heroes I had descriptions for each enemy group that introduced the enemy group, but I've taken the concept farther in Boot Hill Bounties. Now various characters will weigh in on the fight, either from your team or the enemy team.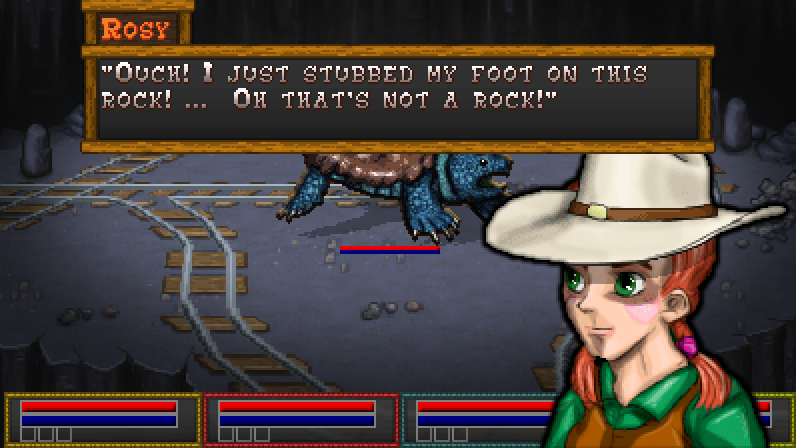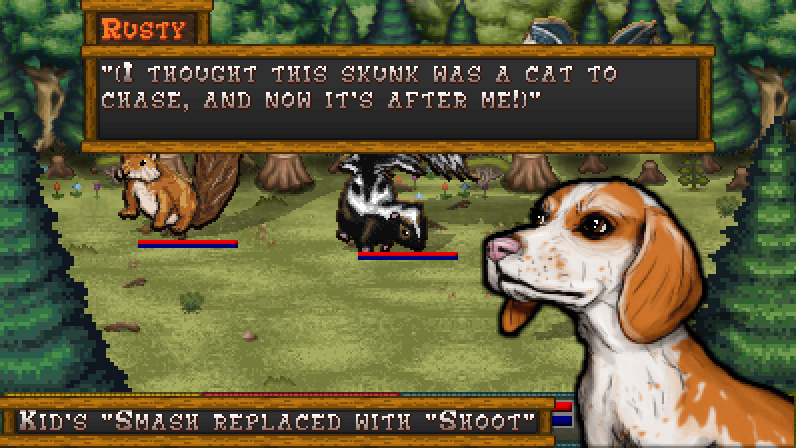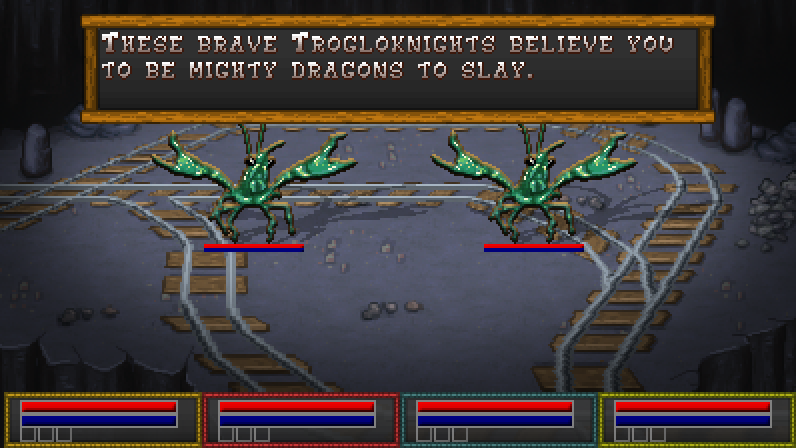 And when victory is achieved, different characters, including your defeated foes, may also comment upon the battle.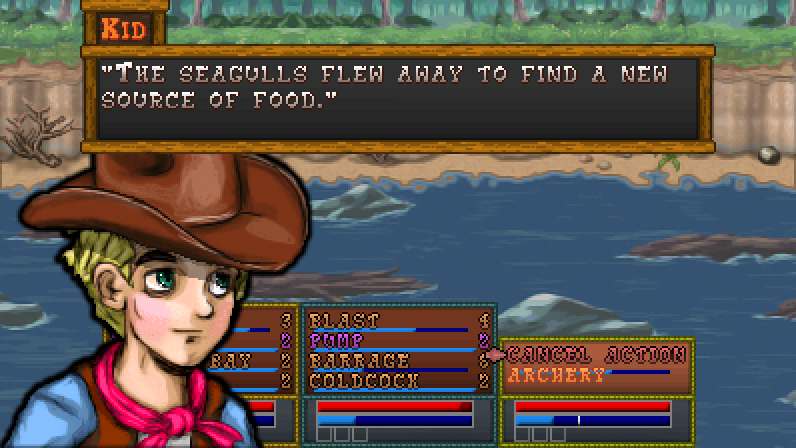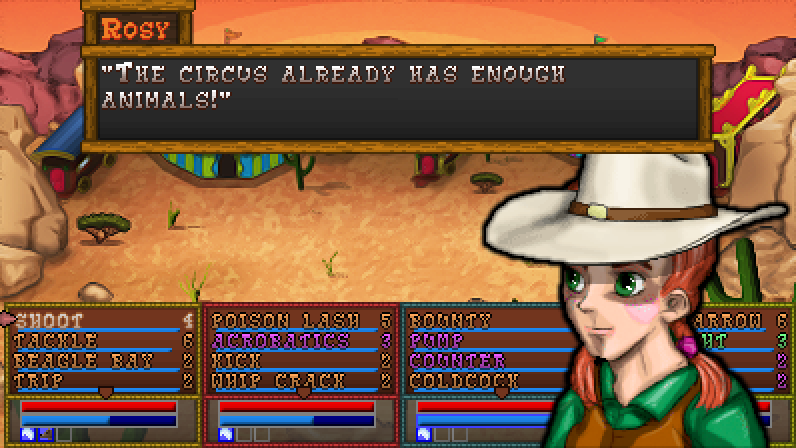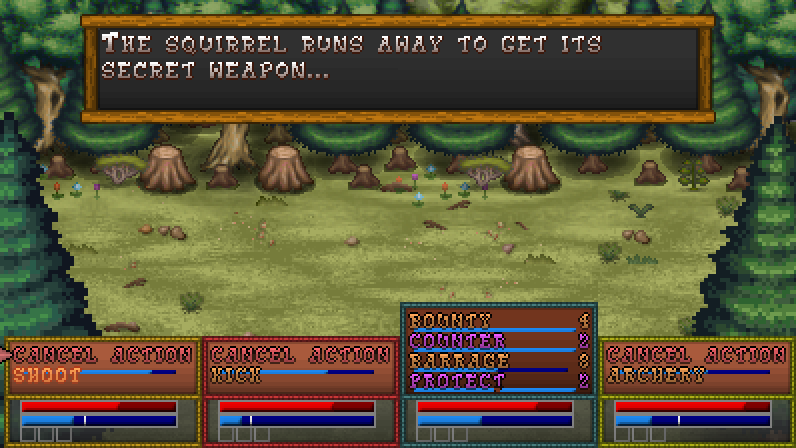 It's not ground-breaking, but I put in details like this to add more lore and flavor. These battle introductions are good opportunities for characters to display their personalities and to give Bronco County more depth.
Tomorrow, we're going to have another video entry that I think you'll enjoy!