alternativeprjcts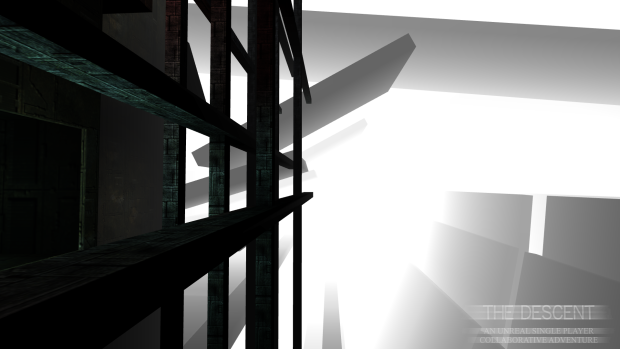 alternativeprjcts created level 10 of the campaign - "Abandoned Research Facility" - a surreal, mind-warping location which appears to have suffered a similar scenario to that of the Black Mesa Research Facility in Valve's Half-Life. The player finds themselves transported through a mix of themes ranging from industrial Human base to Nali town to the view of the endless void as seen in the image above. In addition to the level design, alt also created several original music tracks for the level to complement the eerie visuals and sound design.
Outside of his work on The Descent, alternativeprjcts makes electronic music and has 3 albums already under his belt, with the most recent Missing Fragments released in June of this year - and is also working on music for Terra Mining Region, an open world map project led by Kajgue designed for the Project Gryphon mod.
Terra Mining Region @ OldUnreal
ebd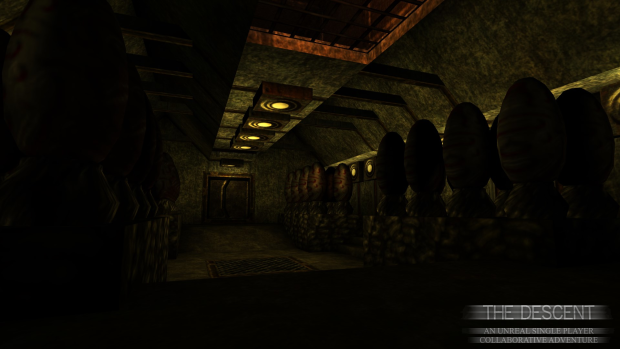 ebd is the creator of level 1 - "Flopper's Crevice" - an interesting map which takes the idea of "tourist trap" to the extreme and gives us a location which takes elements of the real world crafted using Unreal's stock assets in a way that is reminiscent of other Unreal projects such as Chronicles of Weedrow - which ebd also worked on. ebd's other contributions to The Descent include a new footstep sound actor (feet.u) which allows for level designers to set any footstep/landing sounds to any texture they desire; a slimline version of the Firetrucks codebase containing various useful utility triggers; and the Flopper's City section of the intro level, "Overture".
ebd's other work includes the aforemention Firetrucks package which allows for level designers to create more complex puzzle sequences, cutscenes, dialogue, point-and-click-style sequences and more; mapping projects The Chronicles of Weedrow (Volumes 1 & 2) and Star Shoal Chronicles.
Star Shoal Chronicles: Episode Infinity
Make sure to check out the links and we'll see you again next week for another collaborator spotlight!